Alexandre Ferreira (POR)
It was a game where a win for Greece confirmed their place in the 8th Finals, and as a result, Wednesday's match between Portugal and Romania would become meaningless. After losing the first set, many would have thought that was the likely scenario, but not Alexandre Ferreira.  Controlled but forceful, the no. 6 pushed his team on, and in under an hour everything was reversed, the Greek side looked like they were running out of options and Portugal were scoring points with ease. A true team effort, but every team needs a conductor and today that was captain Ferreira.
Spikes
Whilst always the reassuring presence across the court, it was Ferreira's explosion in attack that made the difference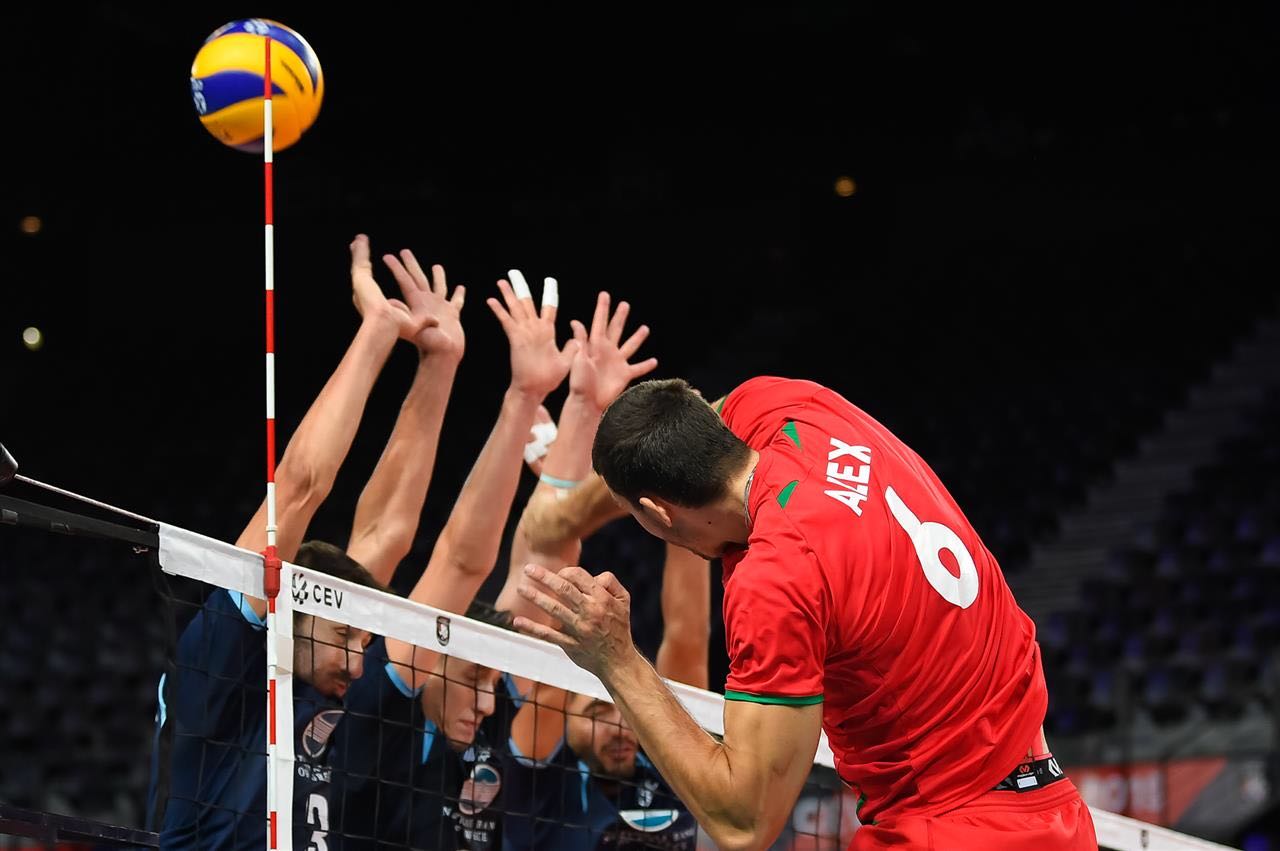 Captain Ferreira against Greece's triple block
Tomas Rousseaux (BEL)
Belgium mastered their fourth victory since the start of EuroVolley 2019, a straight-setter against Slovakia, and Tomas Rousseaux had a lot to do with it. As the level of his performance rose from the beginning towards the end of the match, so did the level of the team. After closing the second set with an elegant spinning ace, the 25-year-old outside spiker erupted in the third to score seven times towards an emphatic 25-15 win.
Overall, Rousseaux became the best scorer of the match with a tally of 17 points, which included two aces and one stuff block. In offence, the Belgian player achieved a great 64% success rate. He also processed almost half of the opponents' serves in the match and registered an impressive 83% good reception.
% good reception
Also the top scorer of the match, with 17 points to his name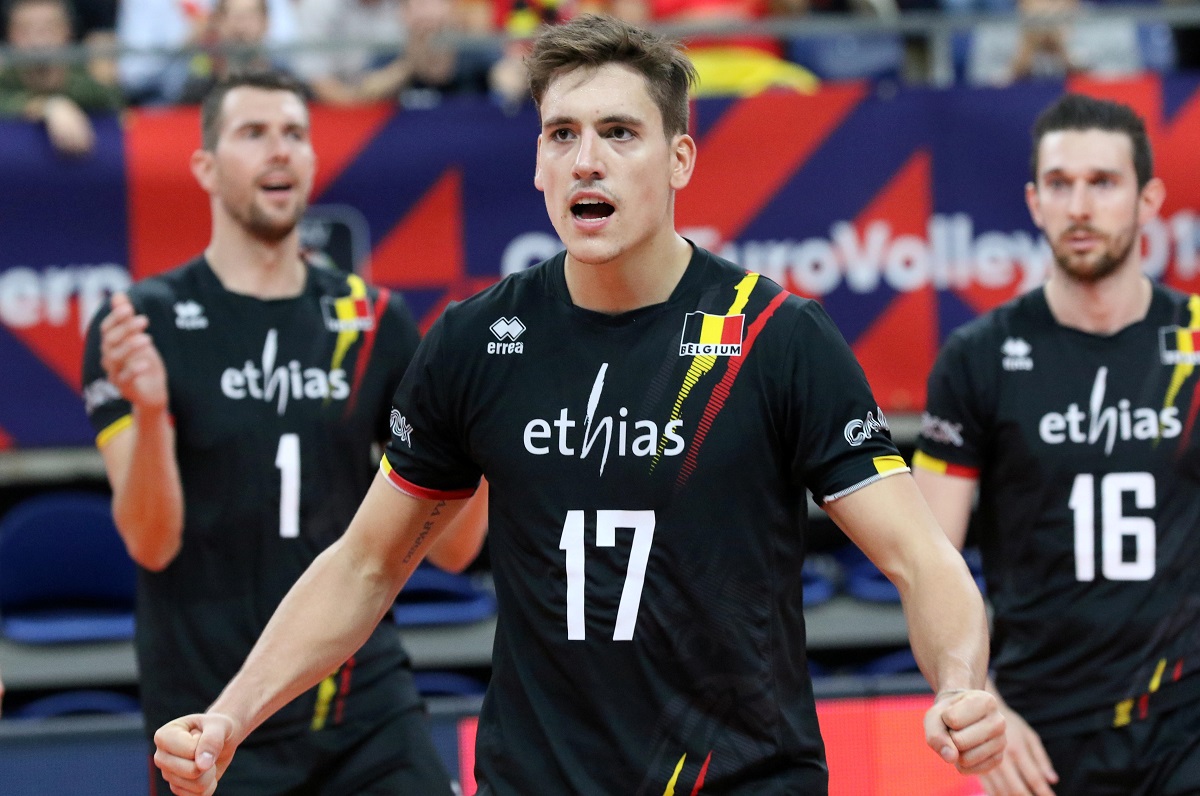 Tomas Rousseaux in the match against Slovakia
Nikola Gjorgiev (MKD)
North Macedonia continues to surprise, going from being 0-3 in their first #EuroVolley, to having real chances at making it among the tournament's best 16. Their main attacking force - team captain Nikola Gjorgiev did not stop at scoring 37 points in the game against Belarus, but pushed on and added another 24 caps to help North Macedonia overcome hosts Slovenia in front of a big crowd of local fans.
Points
Scored over the last two matches, including 24 in the upset of hosts Slovenia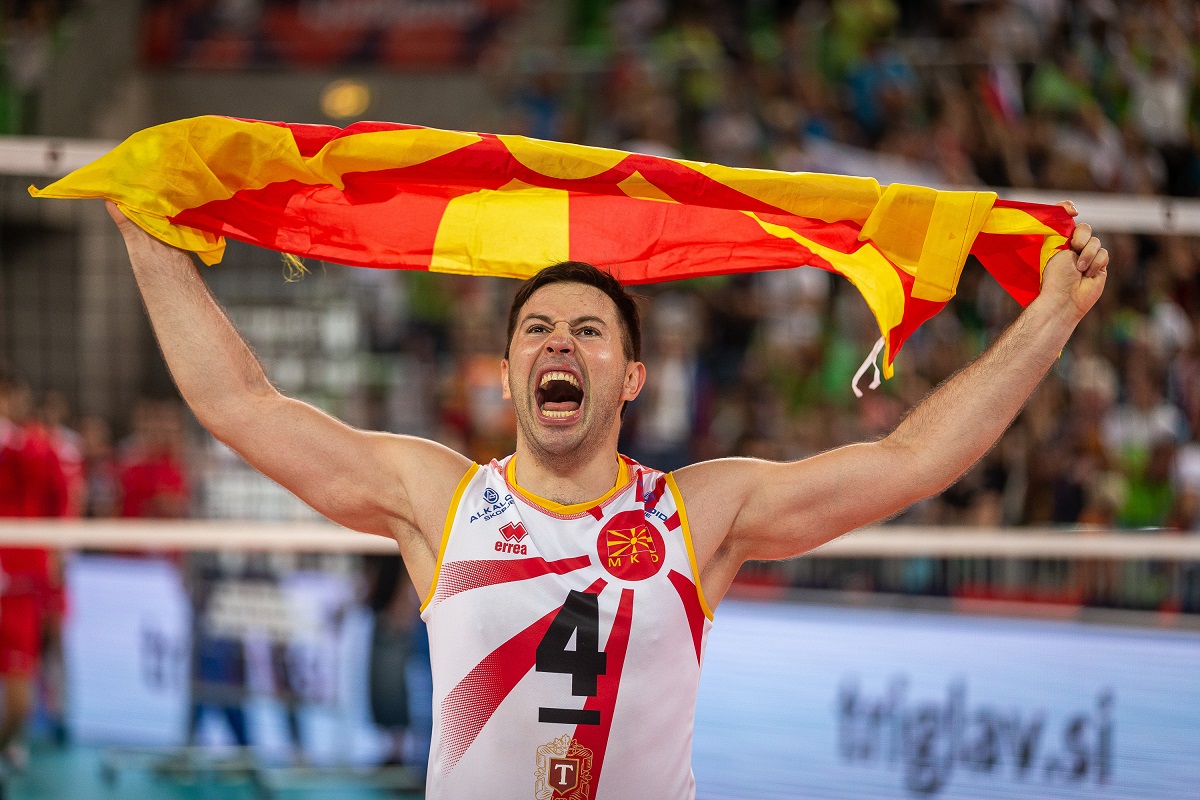 Proud of his country and making it proud, Gjorgiev and his team are making history in Ljubljana
Michaël Parkinson (NED)
While Nimir Abdel-Aziz will always get the headlines for the Dutch team, he could not do it without his supporting cast. One of those players, Parkinson, played more than a supporting role against Estonia, scoring five blocks and three aces on his way to 11 points. The points came at key moments in the match, thwarting chances for Estonia to close the gap in the third and fourth sets. While he did not play a large offensive role, Parkinson's contributions everywhere else make him the player of the day in Pool D.
Blocks
And 3 aces, when it counted most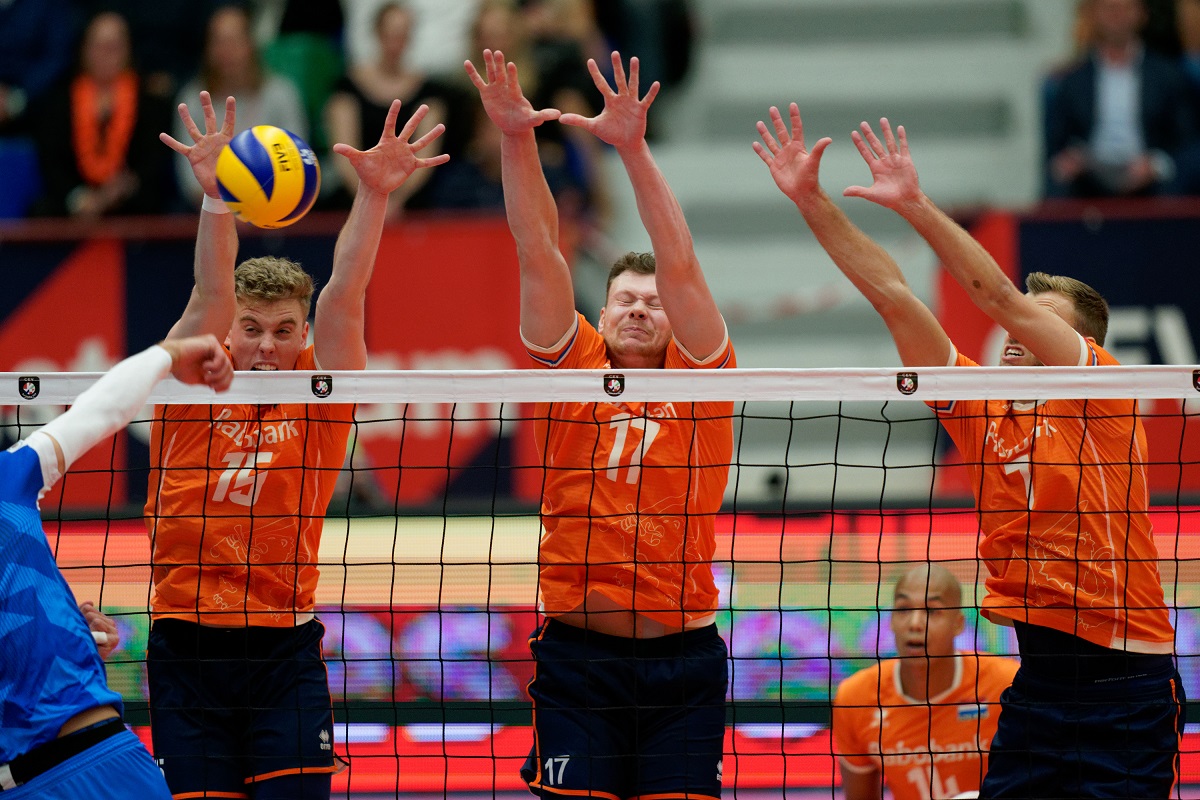 Parkinson doing what he is best at in the match against Estonia