EuroVolley Ambassador
Robert Täht
Estonia
Profile
Robert Täht is from a small town of Võru where he also started to play volleyball. He represented his hometown team in Estonian league in 2010-2012. Went to Audentes Sports Gymnasium in Tallinn and became more serious about volleyball. Next seasons (until 2015) he played in one of the top clubs in Estonia – Bigbank Tartu, together with Renee Teppan, and then sealed a deal with Polish club Cuprum Lubin until 2018. In 2018–2019 Täht shined in Turkey (Arkas Izmir) and 2019–2020 moved to Italian league giants Perugia. Since 2020 plays the Polish top club Asecco Resovia.
Täht made his debut in Estonian national team in 2013 and became a true leader and face of the team in some years. Today Täht is one the faces of Estonian volleyball and one of the most successful Estonian players in Europe´s top leagues. Ex Estonian national team head coach Gheorghe Crețu has played an enormous role in Täht´s career both in national team and club career. Crețu was also the head coach of Cuprum Lubin when Täht signed with them.
Täht has won several Player of the Year awards in Estonia.
"I´m always willing to take an extra step for the team and for the country. EuroVolley is a huge opportunity for the country and team Estonia."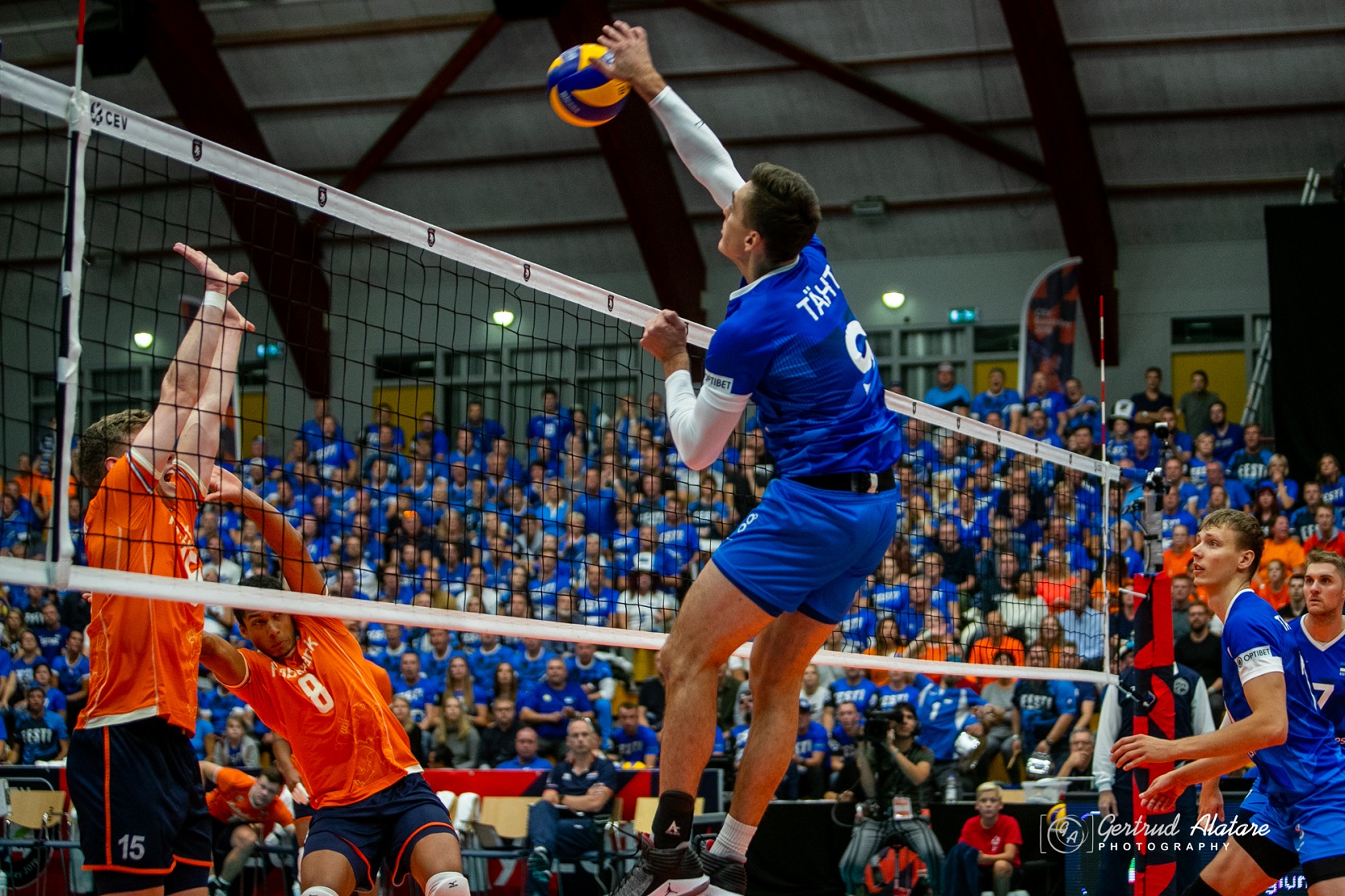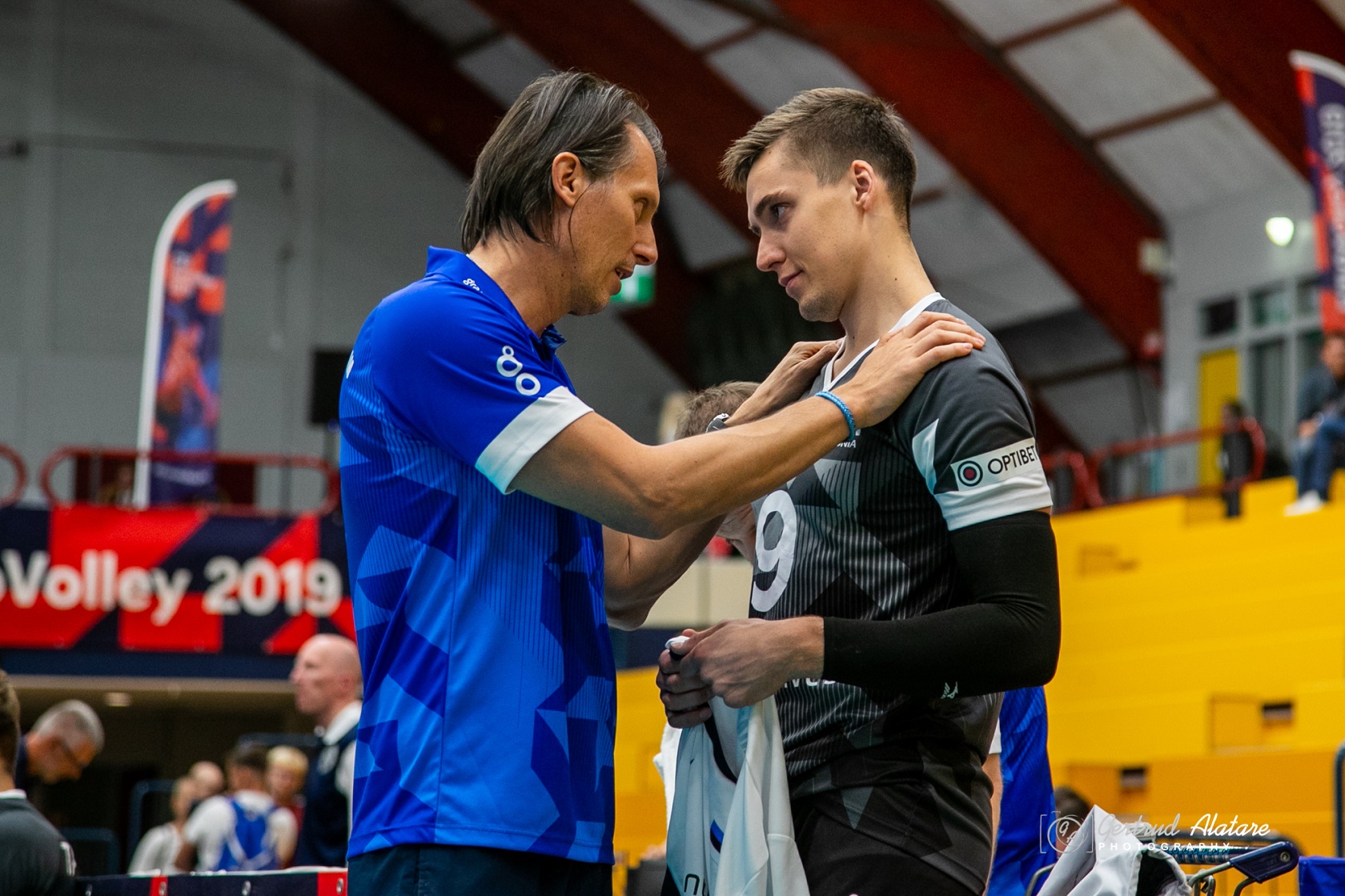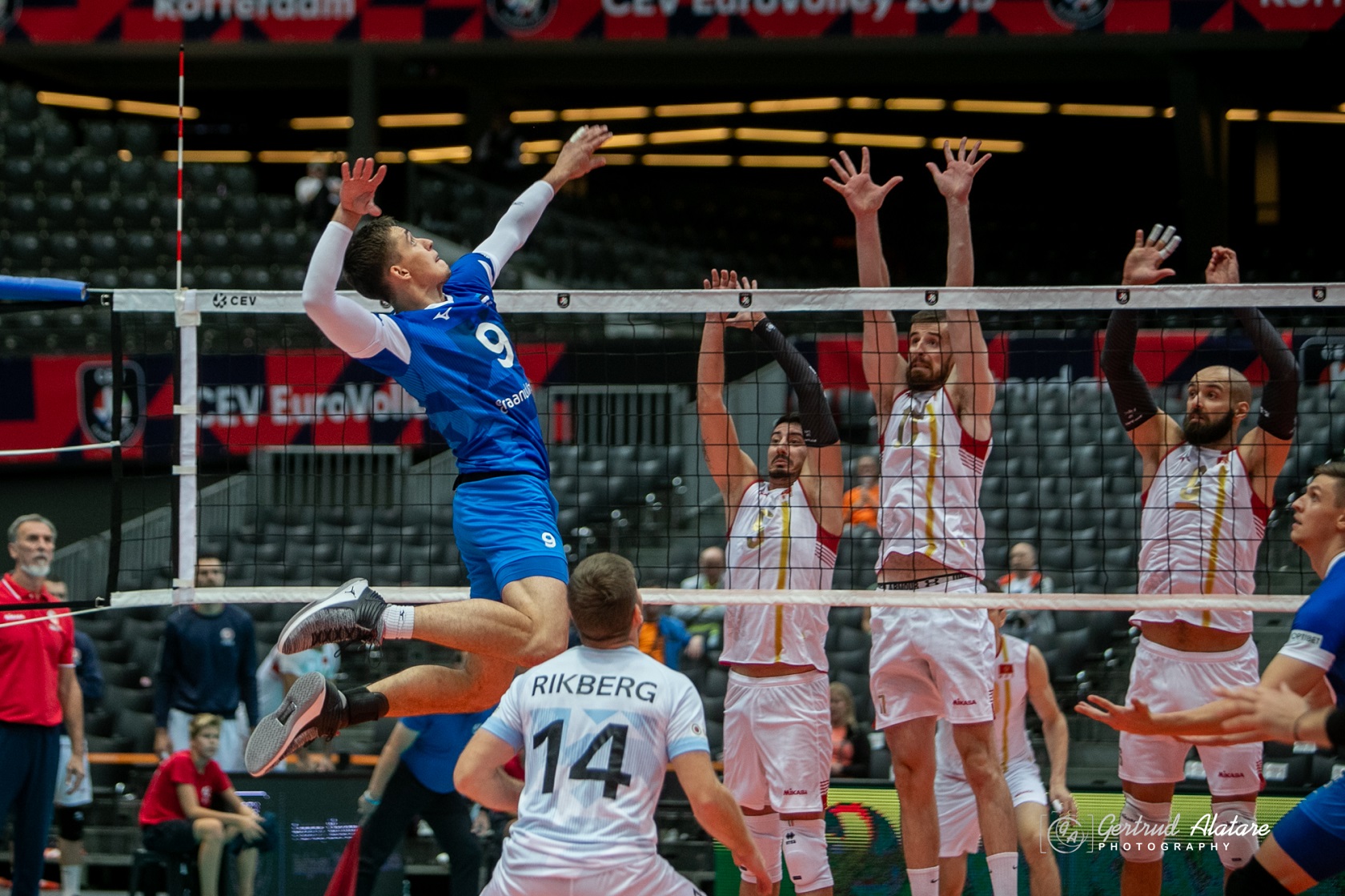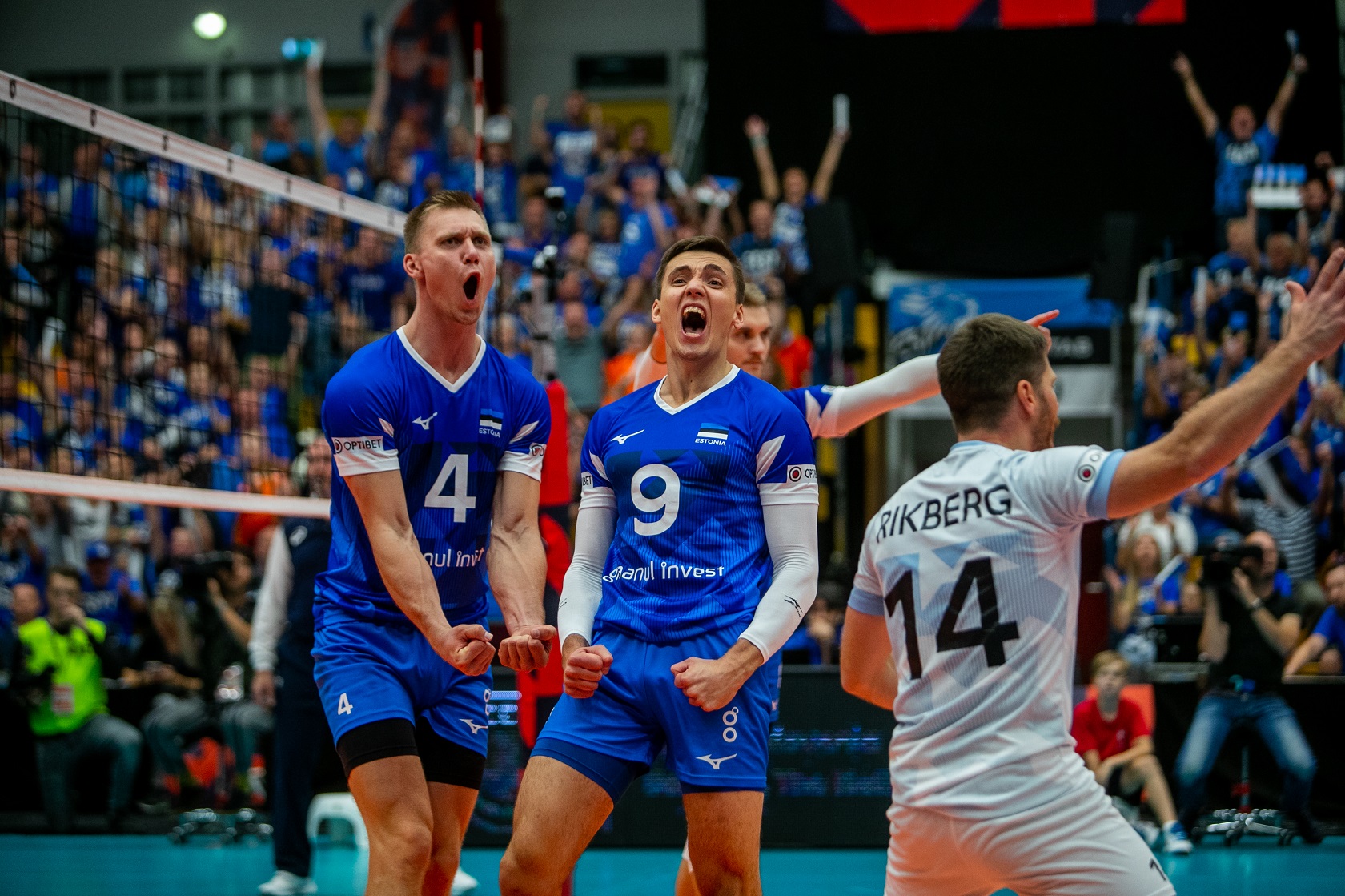 Star Player
Robert TÄHT
Birth date
Nationality
Profile
Position
Spike Reach
Block Reach
Birth Place
15/08/1993
EST
192 cm
Outside spiker
352 cm
330 cm
Võru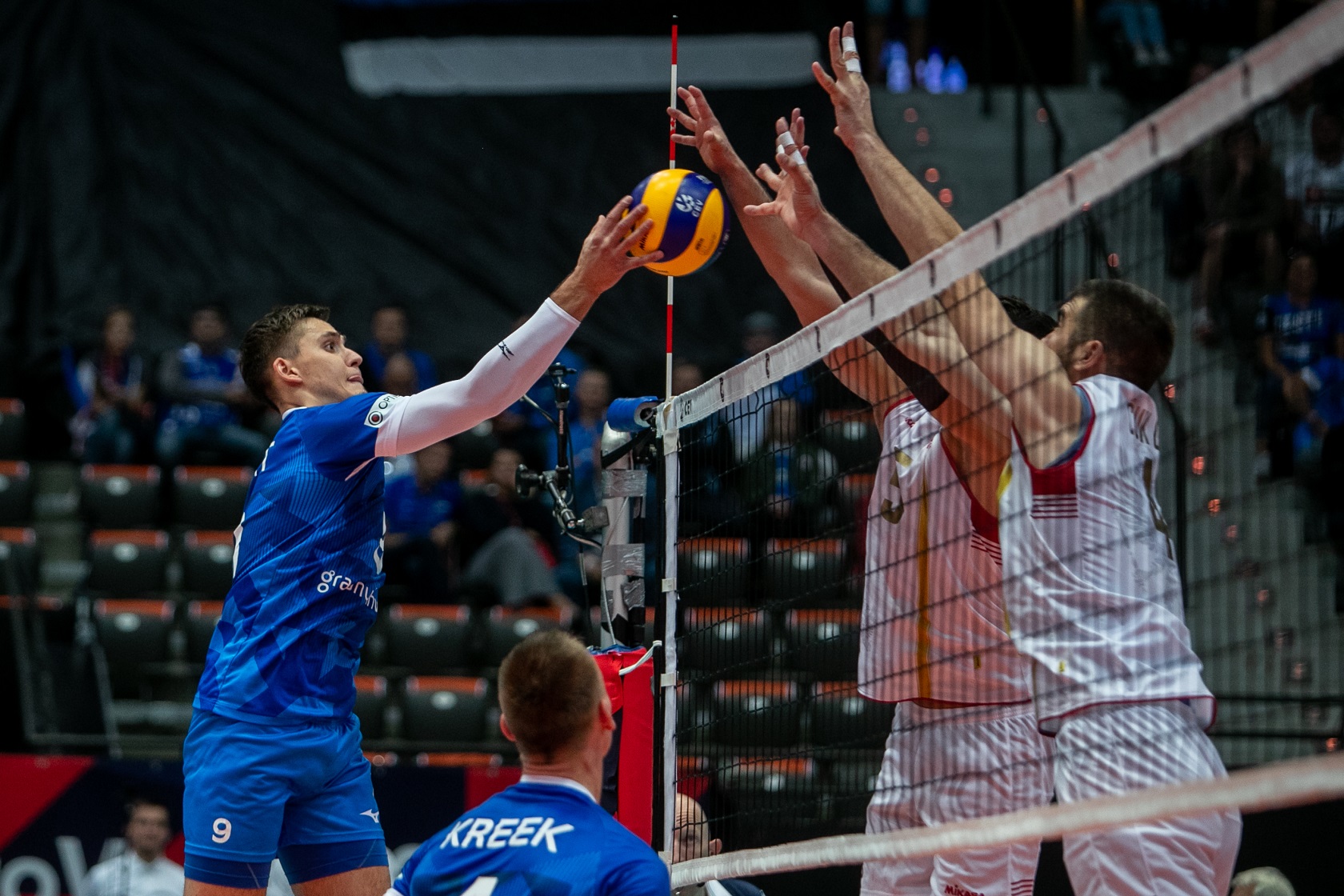 Data from entire career in CEV competitions, where statistics were gathered.
• What do you like to do in your free time? Play beach volleyball
• Where is your favourite place in the world? Estonia
• What was the last thing you learnt? How to poach an egg
• What car do you have? I don't have my own car but right now i am driving with my club's car which is Toyota Corolla
• What is your favourite food? Burger
• What is your greatest strength? Willpower
• What is your favourite movie? Gladiator
• Who is your hero? Kobe Bryant
• What cheers you up? Winning
• Why do you play Volleyball? To reach my goals and because I like it.
• Why is your shirt number what it is? Usually I play with nr 9. I got it from national team and started to love it.
• Who is your favourite Volleyball player to watch? My young brother Tristan Täht. I like to watch him growing as a player.
• Which team do you love playing against? Against the strongest ones. So for example Poland, Serbia, Russia.
"For us to organise something this big is an huge honour and our fans deserve it. They have been with us everywhere and now they can cheer us up at our home court."
National team (senior):
European Championships
European Championships - 2015 (11th place), 2017 (13th place) and 2019 (24th place)
European League
2016 European Laegue gold
2018 European League gold
2018 Challenger Cup bronze
Club:
National championships
2013/2014 Estonian Championship (Bigbank Tartu) gold
2014/2015 Estonian Championship (Bigbank Tartu) silver
2018/2019 Turkish Championship (Arkas İzmir) silver
2019/2020 Italian SuperCup (Sir Safety Perugia) gold
Baltic League
2013/2014 – (Bigbank Tartu) silver
2014/2015 – (Bigbank Tartu) gold
National championships
2013/2014 Estonian Championship (Bigbank Tartu) gold
2014/2015 Estonian Championship, (Bigbank Tartu) silver
2018/2019 Turkish Championship (Arkasas İzmir) silver
2019/2020 Italian SuperCup (Sir Safety Perugia) gold
Individual Awards:
2016 European Golden League MVP award
2011: Young Estonian Volleyball Player of the Year
2014: Baltic League – Best Server
2015: Baltic League – Most Valuable Player
2015: Baltic League – Best Server
2016: European League – Most Valuable Player
2016: European League – Best Outside Spiker
2016: Estonian Volleyball Player of the Year
2017: Estonian Volleyball Player of the Year
2018: Estonian Volleyball Player of the Year
2019: Estonian Volleyball Player of the Year