Rotterdam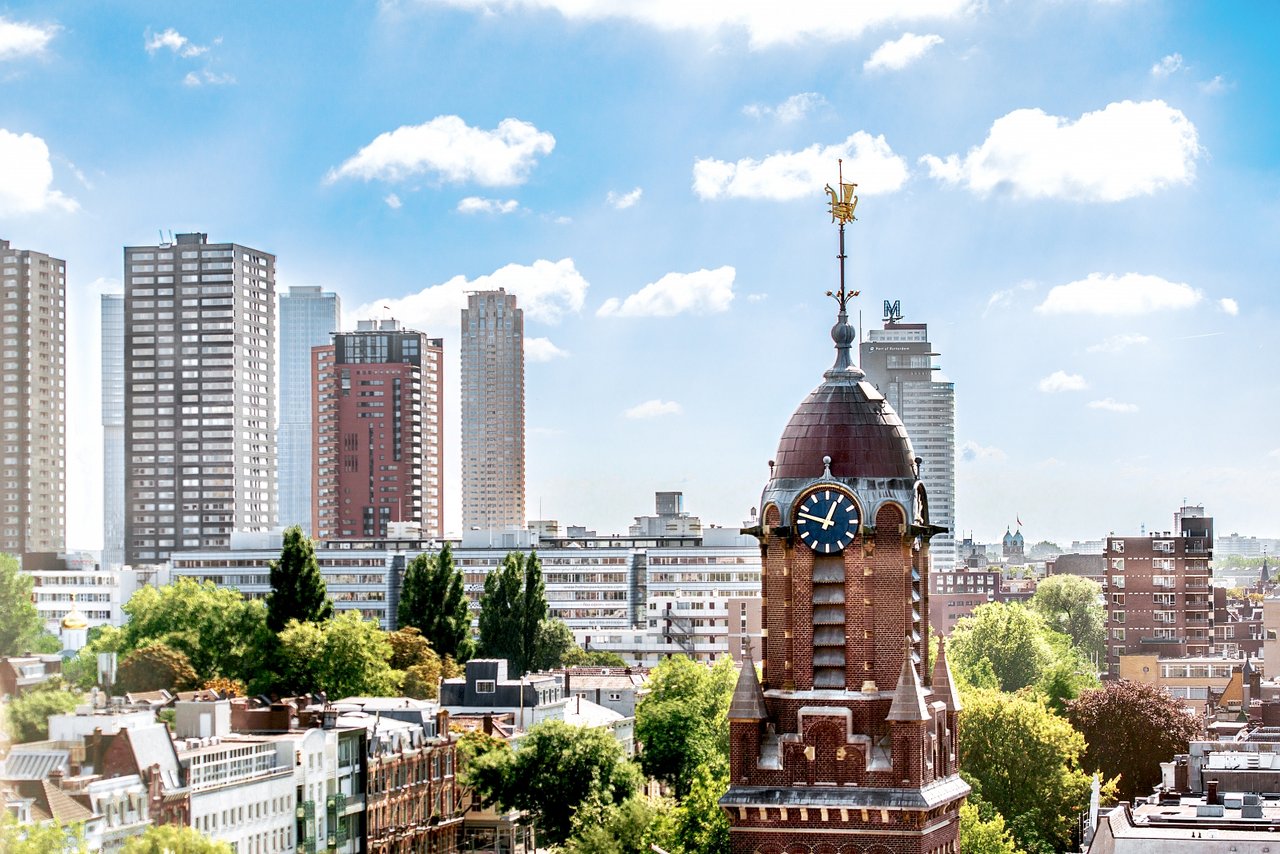 City Information
Worldwide there are only a few cities that have sports in their DNA. Rotterdam is one of those cities. It has an impressive track record of major international sports events, like the Grand Départ of the Tour de France, the WC Shorttrack, the WC Triathlon, the NN Marathon Rotterdam, the ABN AMRO World Tennis Tour nament and the CHIO Rotterdam. Every year, Rotterdam is the centre of attention when it comes to major international sports events.
A city of distinctive character, Rotterdam is energetic and constantly changing. Rotterdam and its inhabitants never shy away from experimentation. In fact, they would rather seek it out.  Rotterdam has many faces.  Like the Nieuwe Maas, a waterway that represents a powerful symbol for the city's constant motion. Rotterdam is a city where the "Make it Happen" mentality can be seen and felt. With people and organisations that make a clear choice for Rotterdam and add their own take on that Rotterdam mentality and 'can do' spirit. Whether they live there, are just visiting, are running your own business, or studying there.
The Rotterdam mentality and DNA are best captured in words like international, entrepreneurial, raw, worldly, pioneering, no-nonsense. This is the foundation for city marketing under the umbrella of Rotterdam "Make It Happen", which started at the end of 2014 with the collaboration of Port of Rotterdam, Erasmus University Rotterdam, Municipality Rotterdam, Rotterdam Partners, Rotterdam Festivals and Rotterdam Topsport.
Every day, many Rotterdammers add their own take, by pursuing innovation and entrepreneurship. By collaborating and connecting. By moving forward and having the guts to walk ahead of the crowd, being bold and sticking out their necks. By thinking about sustainable solutions. By discovering, experiencing and taking action.
"To play a tournament in our own country, that's always a big plus, especially playing in Rotterdam Ahoy, Amsterdam and Apeldoorn. We might even be playing in front of 10.000 people in Ahoy, that's something we will always remember. Playing against Poland, the World Champions. They are a world class team, but we have seen during the World Championships last year that playing against these top countries is the reason we're playing Volleyball in the first place."
Nimir Abdel-Aziz
Opposite of The Netherlands
Amsterdam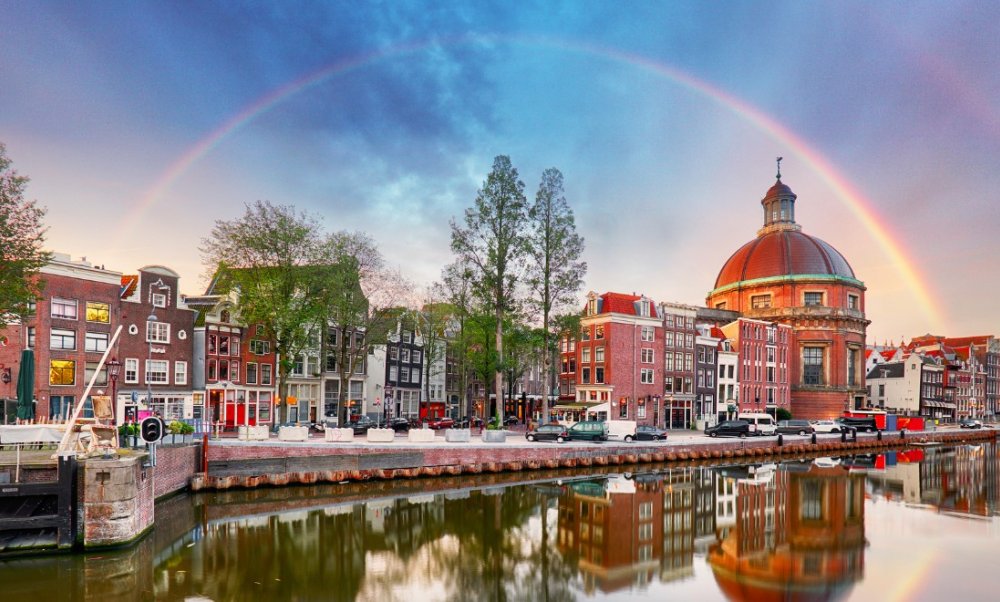 City Information
Most people know the wealth of museums and historical sites that Amsterdam has to offer. But outside the centre there's so much waiting to be discovered! Each area has its own character, unique shops, annual cultural festivals and top restaurants. Whether you're looking for modern architecture, a cultural hot spot or an active excursion.
 
1.      Oud-Zuid district and Olympic Stadium
https://www.iamsterdam.com/en/about-amsterdam/amsterdam-neighbourhoods/oud-zuid 
Oud-Zuid (Old-South) is one of Amsterdam's most elegant neighbourhoods, where impressive manors line leafy streets, and chic boutiques abound. From the splendour of Museumplein to the vibrant Vondelpark, the beautiful neighbourhood of Oud-Zuid rewards the visitor at every turn. A sportive highlight is the Olympic Stadium. And everything is just around the corner of the Sporthallen Zuid venue.
 
2.      Nieuw-West district
https://www.iamsterdam.com/en/about-amsterdam/amsterdam-neighbourhoods/nieuw-west 
Just a few metro stops away is Nieuw-West. Built during an expansion of Amsterdam's western neighbourhoods in the 1950s, Nieuw-West borders the Sloterplas lake and the park surrounding it. It's a peaceful green oasis that also hosts some of the city's leading sports events and music festivals. Or visit one of the markets where you can meet people and try food from all over the world.
 
3.      Oost district
https://www.iamsterdam.com/en/about-amsterdam/amsterdam-neighbourhoods/oost 
Take the metro the other way, and you will end up in Oost (East Amsterdam); ethnically diverse and strikingly spacious, next to the Amstel River. With plenty of opportunities for shopping, eating and drinking, an exciting selection of trendy clubs, traditional Turkish bakeries, Surinamese supermarkets as well, of course, the beautiful Oosterpark and the majestic Tropenmuseum.
Apeldoorn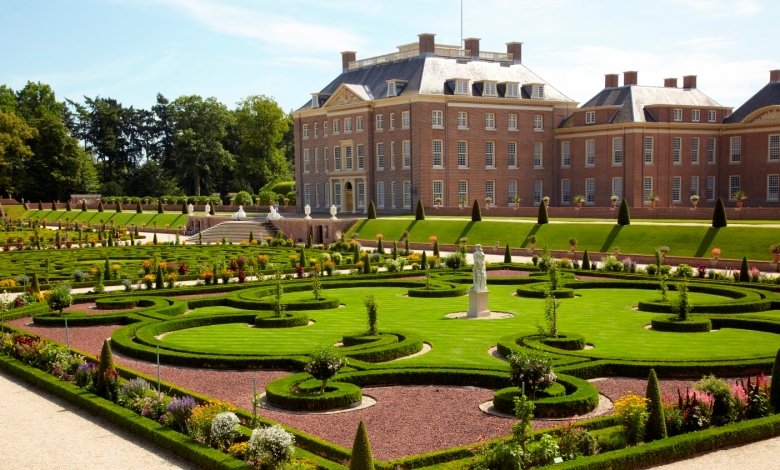 City Information

Among sports enthusiasts, Apeldoorn is best known for its many sports facilities and international sports events. Such as the Giro d'Italia, World Championships Beach Volleyball and various national, European and World Championships Volleyball at Omnisport. However, Apeldoorn has much more to offer! Located in the heart of the Veluwe where sports, culture and nature meets urban.
"The Dutch fans can hopefully look forward to enjoying a big Orange celebration in a packed Rotterdam Ahoy stadium. Over the past few years the Dutch Volleyball Federation Nevobo have managed on several occasions to organise something special. Now it's up to us to fill the stadium. I hope lots of enthusiastic fans will come for the tournament. And playing countries like Estonia and Poland, we can look forward to a big volleyball celebration."
Thijs Ter Horst
Outside Hitter for the Netherlands