"I am really happy that the European Championship will take place in Poland. It's always great to play in the beautiful Polish sports arenas. However, the most important part of matches in Poland are the amazing fans and I hope that they will be able to support us live! This would be an additional motivation to play the best we can. We will want to improve our results from 2019 and give our fans a lot of joy, especially since last year they missed the excitement of seeing their team play."
Wilfredo Leon
Poland
Katowice is a fairly young, a little over 155 years old city in southern Poland. It is one of the biggest business centres in the country, the capital of the Silesian Voivodship, and since July 2017 it is the largest city of the Upper Silesia and Zagłębie Metropolis, inhabited by over 2 million people. It is home to renowned academic, medical and cultural institutions. The hallmark of Katowice is the Spodek arena which hosted many international music and sport stars and looks like a flying saucer.

Katowice used to be the leader in coal mine extraction but today it is recognised for its cultural and business events. A wide range of hotels, state-of-the-art conference halls and the perfect access attract various organizers, who find the best venues in the centre of the agglomeration. The festivals and cyclical events include regional and international projects. Music lovers and theatre fans visit the city every year to get to know the current trends, listen to world stars and feel the unique atmosphere. The Silesian Jazz Festival, Rawa Blues Festival, Off Festival or Tauron Nowa Muzyka have become staple events in the music calendar while the A PART International Theatre Festival, the International Summer Theatre Garden and the Festival of Directing Art are significant events for the theatre community.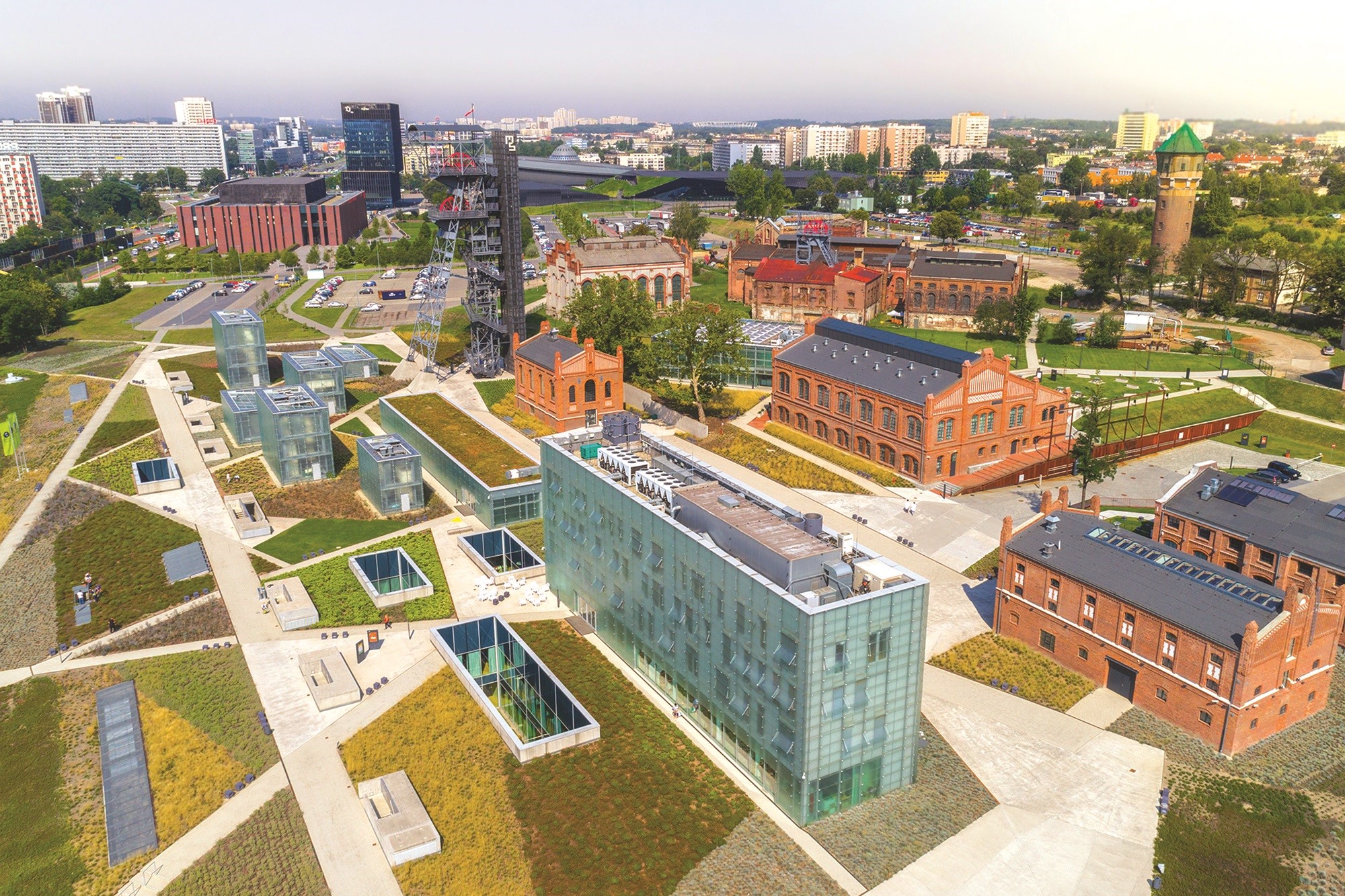 THE CULTURE ZONE
The Culture Zone is a new part of the city, which came into being recently on the former "Katowice" mining site. After the coal mine had been closed down, the following objects were constructed: the International Congress Centre (MCK), the new seat of the Polish National Radio Symphony Orchestra and the Silesian Museum building complex.
Get more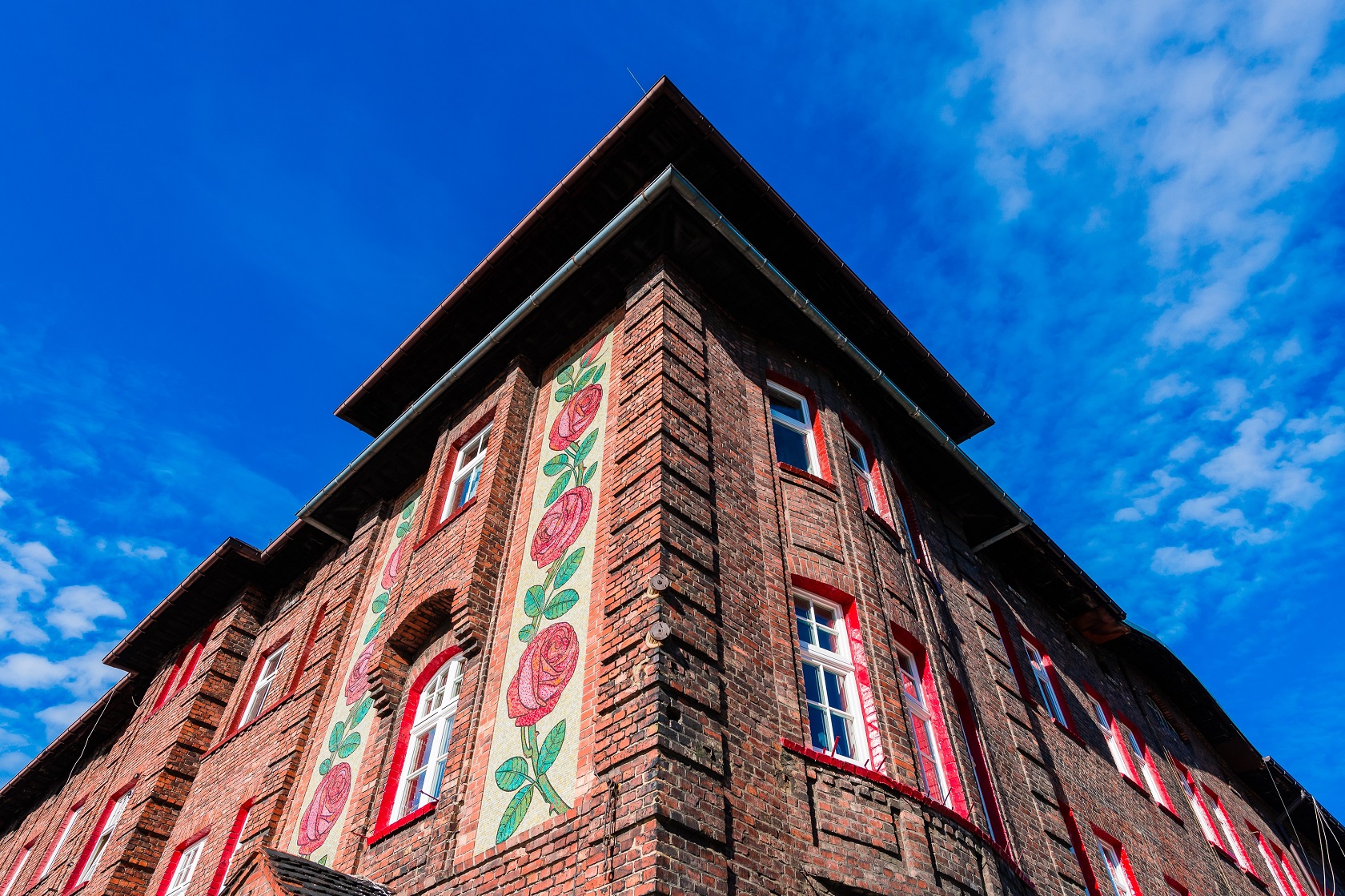 GISZOWIEC I NIKISZOWIEC
Katowice is a city whose history is inseparably connected with mining. Nowadays, when the city's image is changing considerably, visiting Nikiszowiec and Giszowiec – historic, more than 100-year-old mining settlements - is definitely worthwile. It is a place where you can still feel the atmosphere of the old industrial Silesia.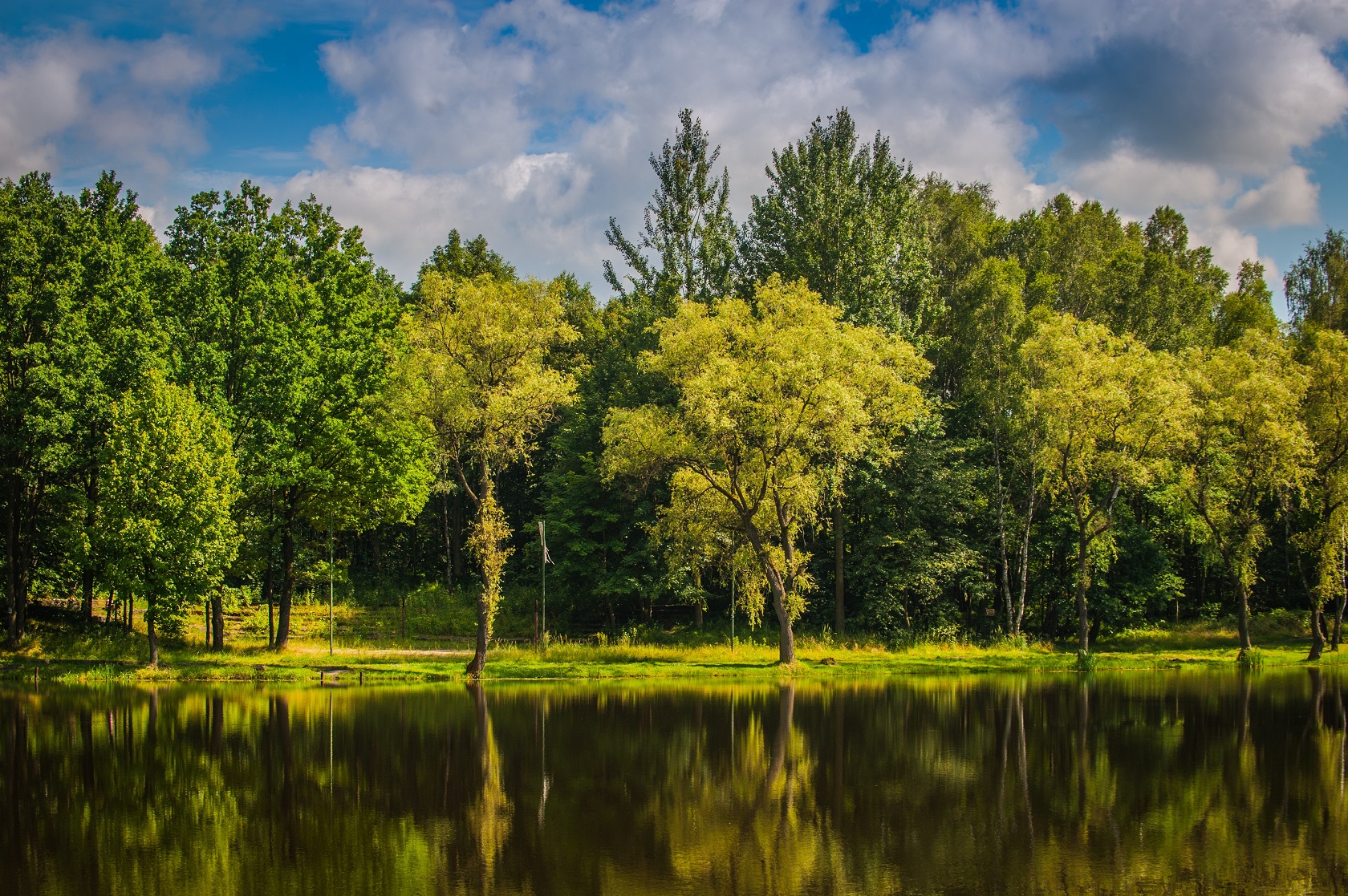 GREEN KATOWICE
Katowice is one of the greenest cities in Poland, where woodlands occupy over 42% of the total urban area, including the remains of the Silesian Primeval Forest. The network of trails, cycling paths, specially designed tourist shelters, camping sites and educational boards foster practising various forms of active recreation. There are also many parks in the municipal area of Katowice from among which Kościuszko's Park and the Three Ponds Valley are the largest and the most popular ones.
Get more
"I think it's an absolute highlight for volleyball to again have a big tournament in Poland. I was here as a coach for team Belgium, I was here as a coach for Germany and it's really amazing to be here as a coach for the Polish team, in the most volleyball-loving country of Europe and probably the world."
Vital Heynen
Coach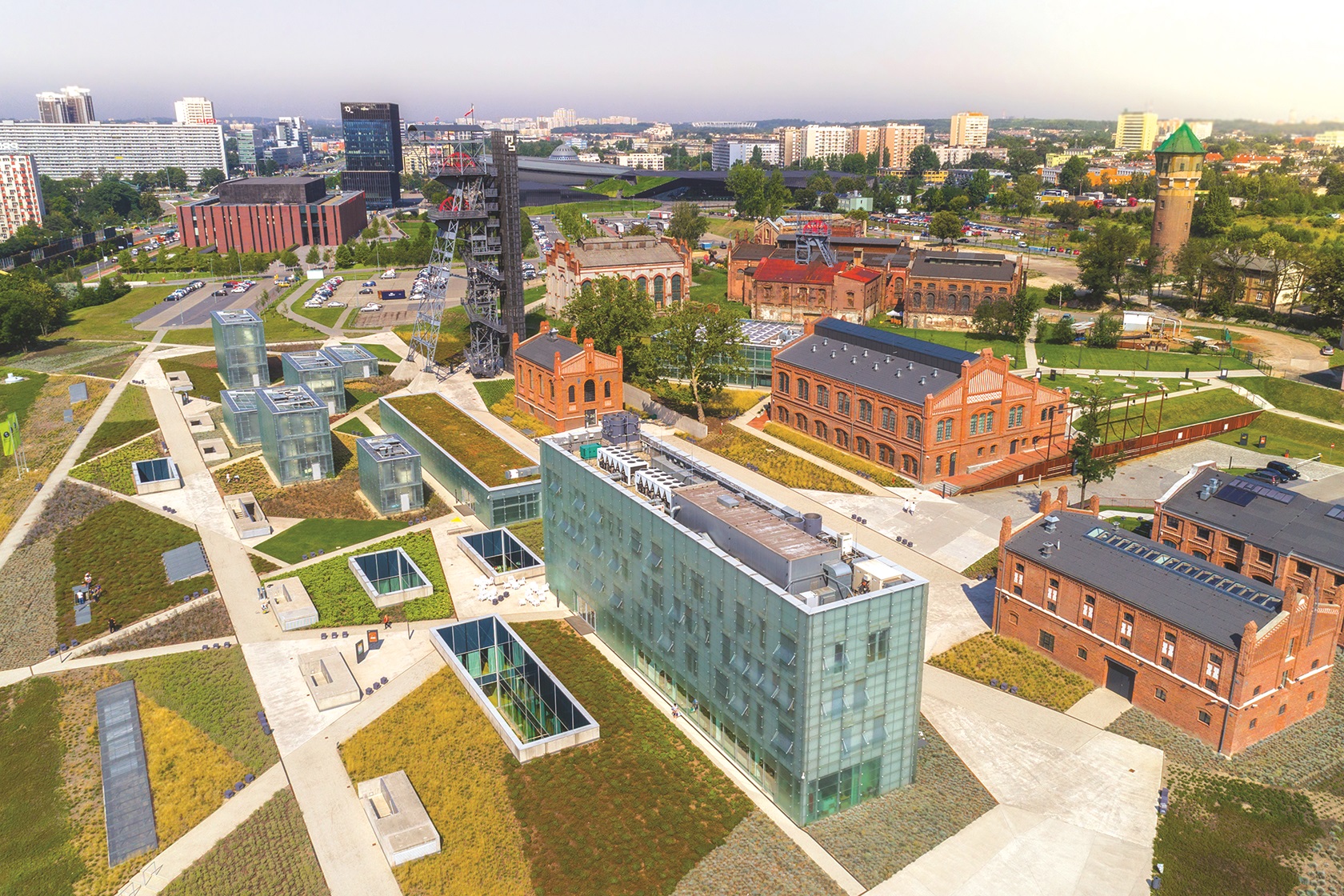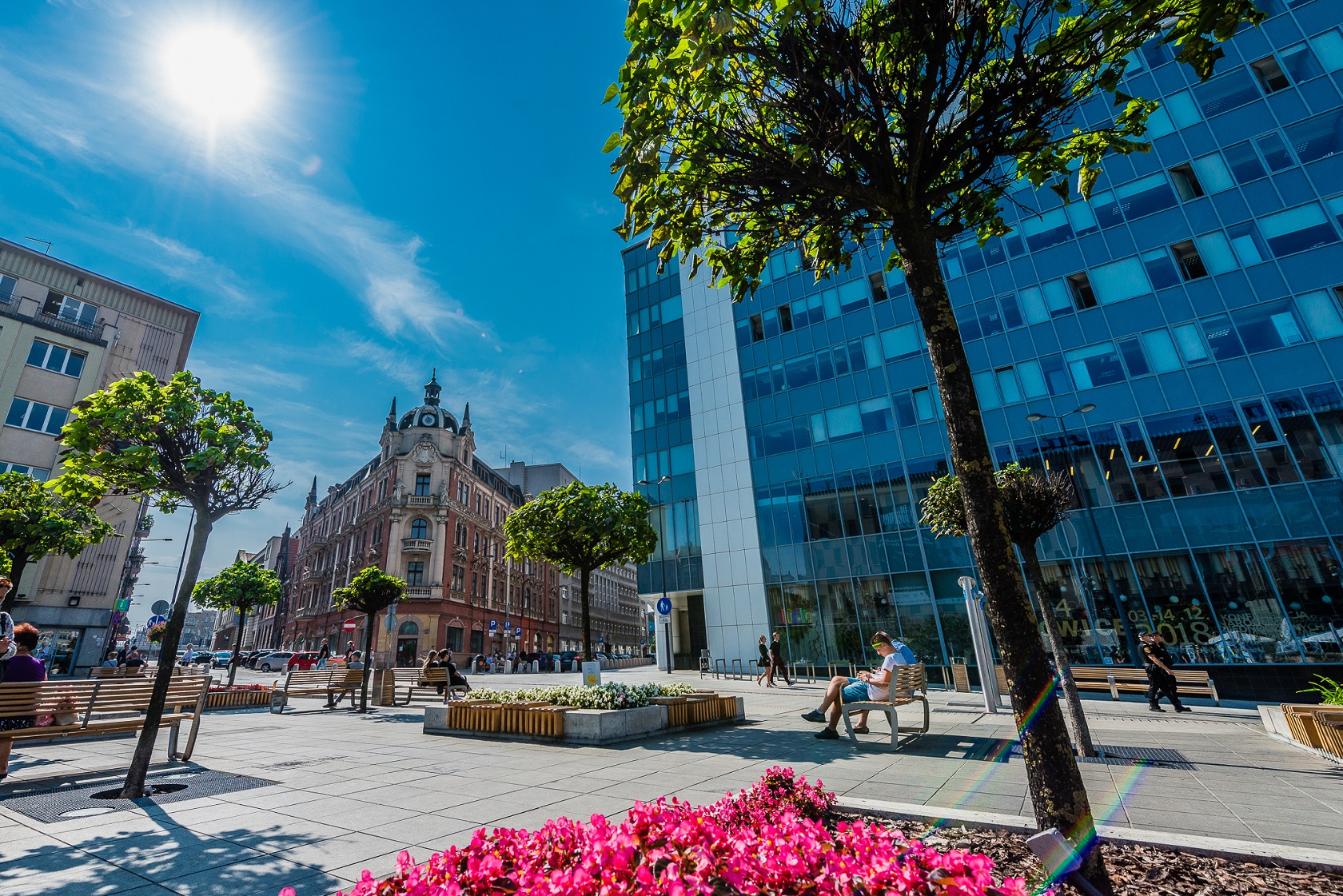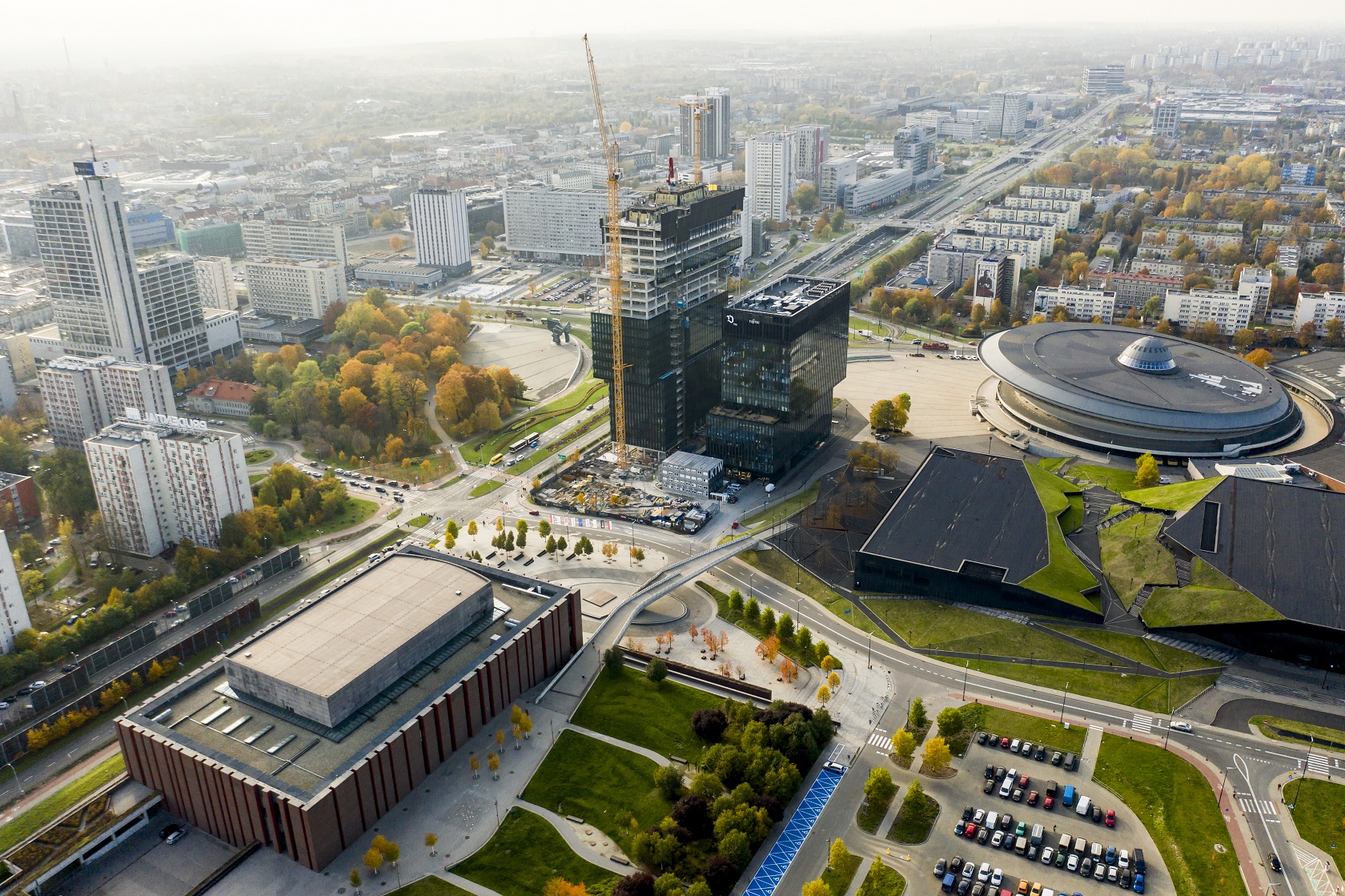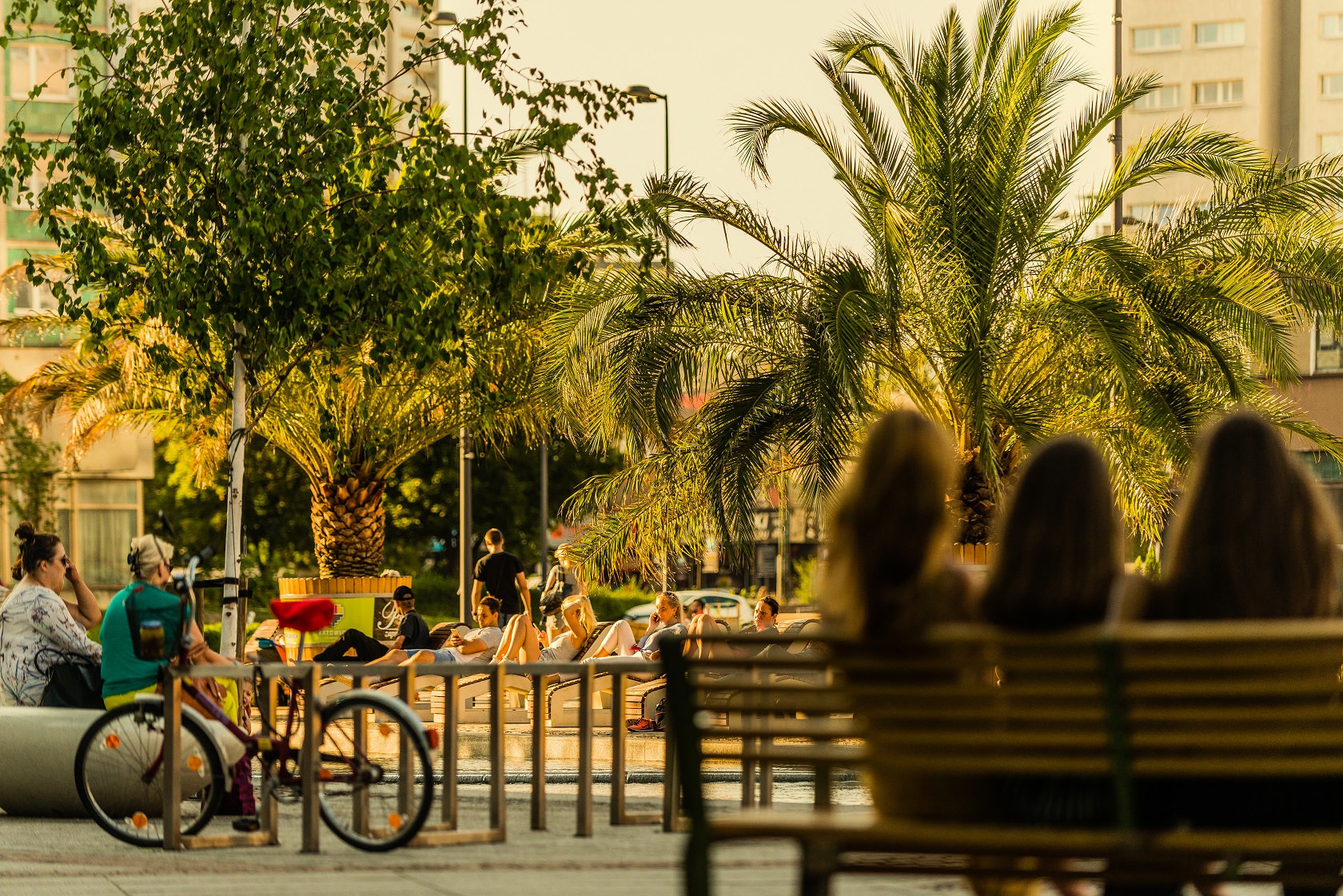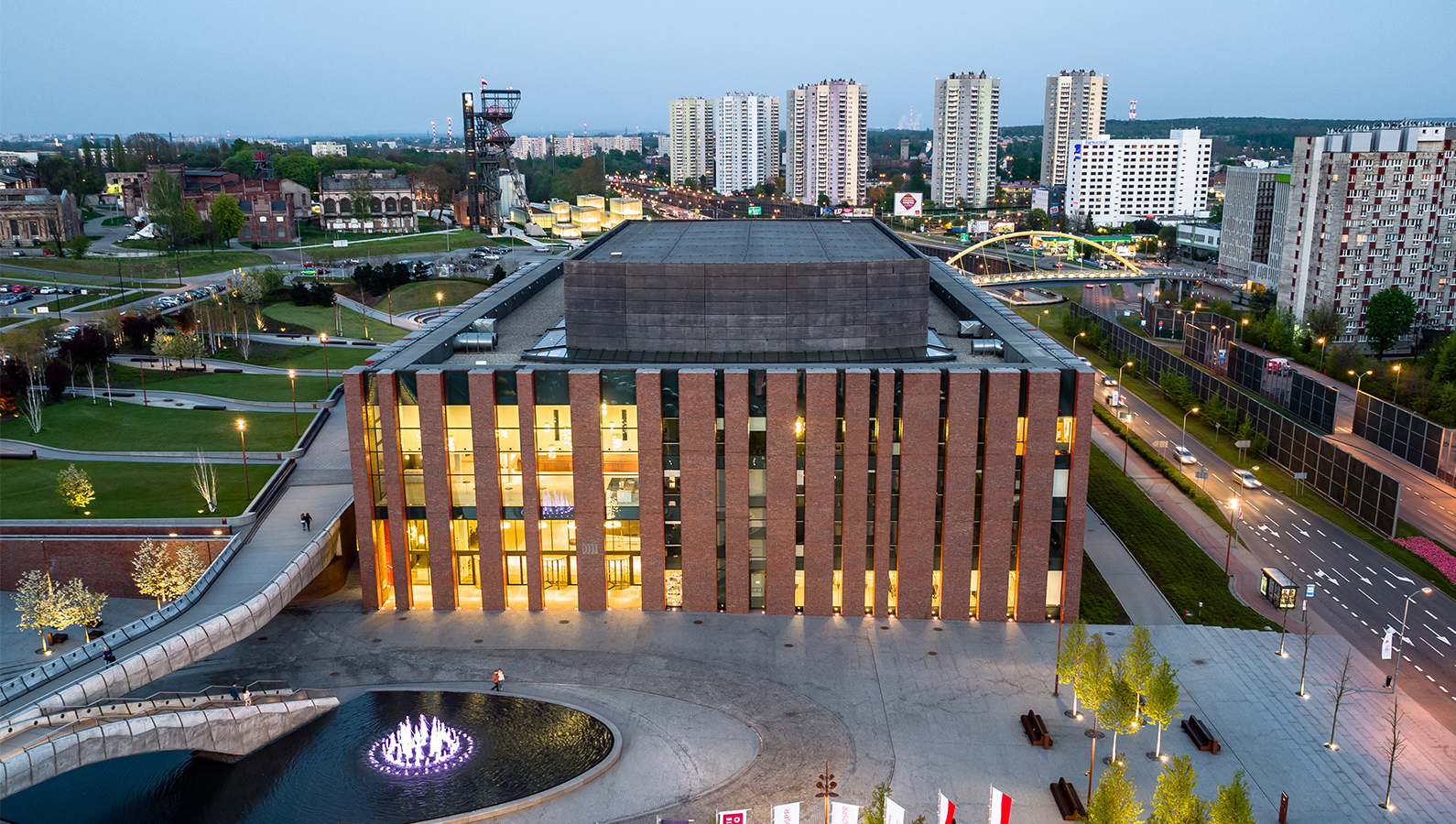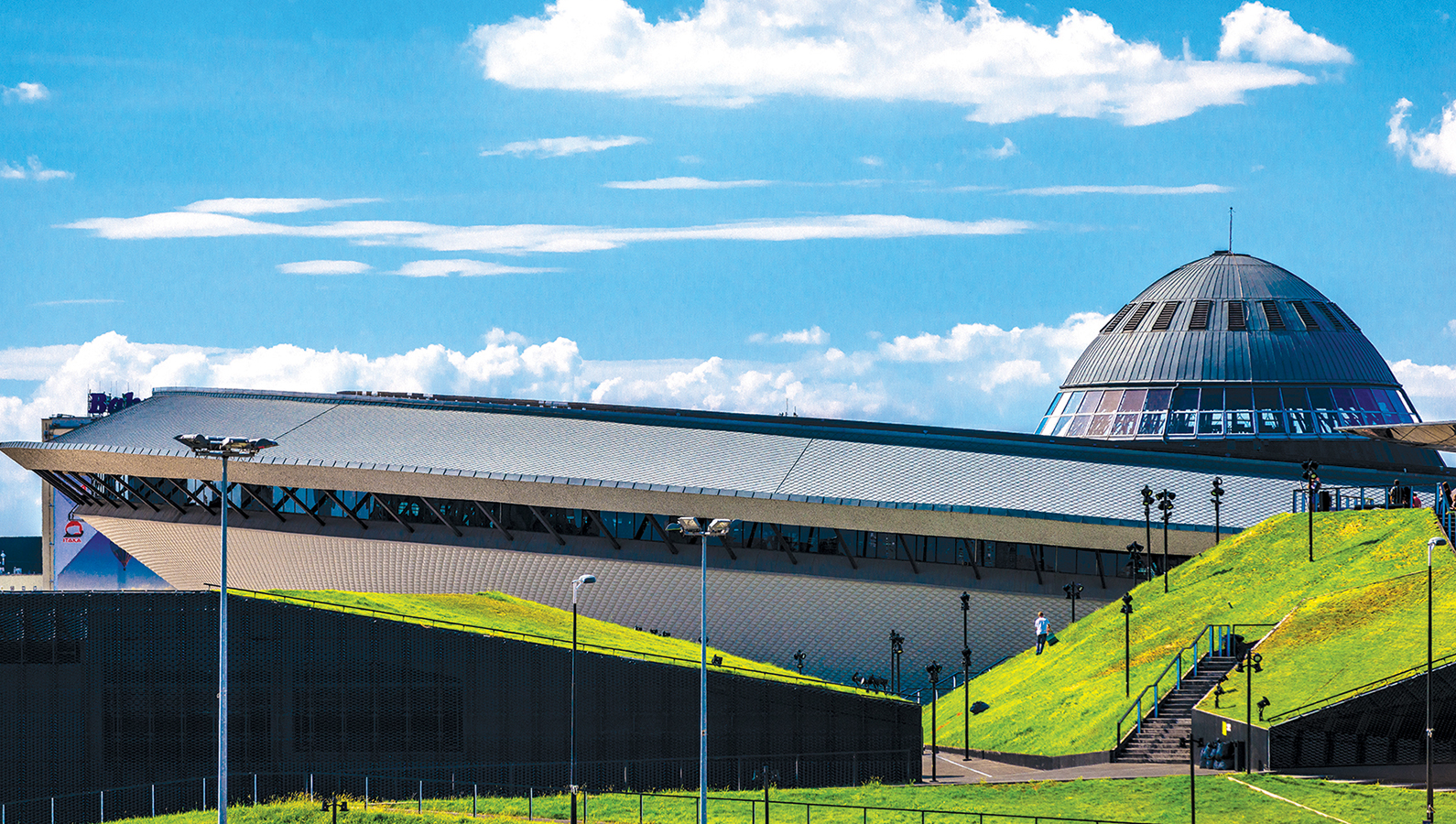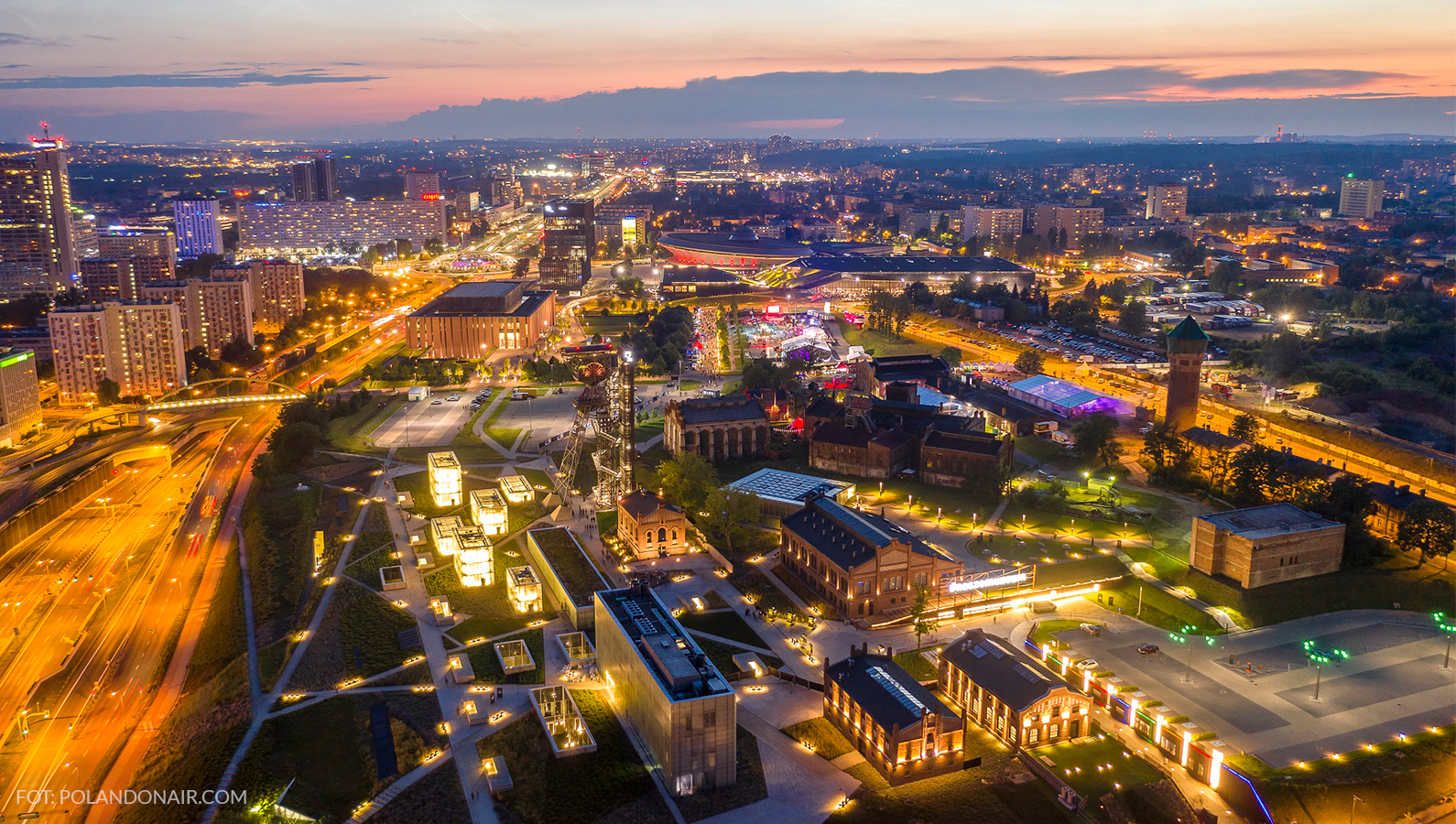 Spodek is an iconic landmark of Katowice and one of the most readily recognized architectural objects in Poland. It was built 50 years ago and still continues to amaze viewers with its design. It is hard to imagine the landscape of Katowice without it. The Spodek Arena and its additional facilities and usable surfaces form a multi-functional complex that spans nearly 7 hectares. 11,000 visitors can fit into the tribunes of the Spodek Arena.
For the past 50 years, the Spodek Arena has served as a venue for major sports events, such as world championships in men's volleyball or ice hockey. Ever since, the Spodek arena has hosted great entertainment events, such as concerts by, for instance, Sting, Jean Michel Jarre, Chris Rea, Cliff Richard, Joe Cocker, Tina Turner, Brian Adams, Elton John, Vanessa Mae, Deep Purple, Metallica, The Cure, Genesis, Robert Plant and Jimmy Page, Black Sabbath, Saxon, Mike Oldfield, The Kelly Family, Rammstein, Iron Maiden, Robbie Williams, Depeche Mode, Korn and Slipknot. For the past 40 years, it has hosted the Rawa Blues Festival; for 29 years the celebrated Metalmania Festival; and for 20 the Mayday techno music festival.
Spodek is also the venue for unforgettable sports events. Fans have enjoyed participating in numerous world championships in men's volleyball, ice hockey, women's handball, bodybuilding, weight-lifting, acrobatic gymnastics, the finals of the World League of men's volleyball, and the European championships in wrestling, athletics, men's handball and women's basketball. In 2001, during the preliminaries and finals of the World League of men's volleyball, the arena hosted nearly 50 thousand fans. In 2019 Spodek hosted the largest e-sports event, Intel Extreme Masters, attracting a record turnout of 178,000 spectators.
In the very heart of the city, next to the Spodek Sports and Entertainment Arena, an exceptional new area has been created. The Culture Zone consists of culture and entertainment centres, including the Spodek Arena, the International Conference Centre, the new seat of the Polish Radio National Symphony Orchestra and the new Silesian Museum. Spodek Arena together with the International Congress centre and the whole Culture Zone are often recommended as a great place to visit in southern Poland.
By car
Due to its perfect location close to the A4 and A1 motorways, the Spodek Arena can be accessed easily from many places in Poland and Europe. Numerous car parks located near the Spodek Arena make the facility comfortable to use.
By train
You can get to the Spodek Arena from the PKP railway station in Katowice:
• by foot in 15 min. (2.5km)
• by taxi from Plac Oddziałów Młodzieży Powstańczej or Młyńska street
• by tram from the Katowice Dworzec PKP stop, taking trams T2, T11, T13, T23, T43 to the Katowice Rondo stop (8 min.)
• by tram or bus
The nearest KZK GOP tram and bus stops for the Spodek Arena are the Katowice Rondo, Katowice Spodek, or Katowice Uniwersytecka stops.
By aeroplane
The Spodek Arena is located 30km away from the Katowice International Airport in Pyrzowice. It takes around 30 min. to get to the airport by car. You can go to the Spodek Arena from the airport in Pyrzowice by taxi (cost is approx. PLN 100) or by bus (fare is approx. PLN 30) Taking a bus from the airport, one has to go to the Katowice Sokolska stop (1km away) or the Katowice Hotel Novotel stop (850m away).
Due to its close proximity to the airports in Kraków-Balice (70km, approx 50 min.) and Ostrava (130km, approx. 1.2h) the Spodek Arena can easily be accessed from many places in Poland, Europe and around the world.
"I would like to say this to our supporters: wherever you will be during the tournament, you can count on us giving our 100% on the court and delivering a solid dose of exciting volleyball. We cannot wait to see you back in the halls and to sing our national anthem all together – acapella, as we always do."
Aleksander Śliwka
Poland
Gdańsk is a city with the population nearing half a million, without doubt one of the most popular tourist and cultural centres, a rapidly developing academic and commercial centre. It is located on the Gdańsk Bay by the southern coast of the Baltic Sea. For centuries, Gdańsk has been playing the key role in the commodity exchange between the Northern and Western Europe and countries of the Central and Eastern Europe.

Gdańsk is more than 1000 years old, visited by thousands of tourists each year; it combines cultural traditions of many nations. It is a paradise for enthusiasts of old architecture. One can infinitely walk among beautiful houses and historical monuments representing various architectural styles.

Additionally, shops with a "soul", charming restaurants and cafes as well as cultural events not encountered anywhere else create a unique atmosphere.

A few theatres, philharmonics, an opera, a summer music scene and multiplexes operate in the city. There are also many areas suitable for active recreation from walks on the beaches to biking, canoeing to extreme tourism. Everyone can find something interesting there irrespectively of the interests and mood.

Additionally, cyclical events that are very popular with the local population and tourists take place in the city, e.g.: the St. Dominic's Fair, Long Night of Museums or the Baltic Sail.
Gdańsk, one of the most beautiful cities in Poland, is a place one not only has to visit briefly but also do some sightseeing. The Main Town, Old Town, Wrzeszcz, Oliwa, Sobieszewo Island... Each of these places hides stories worth knowing.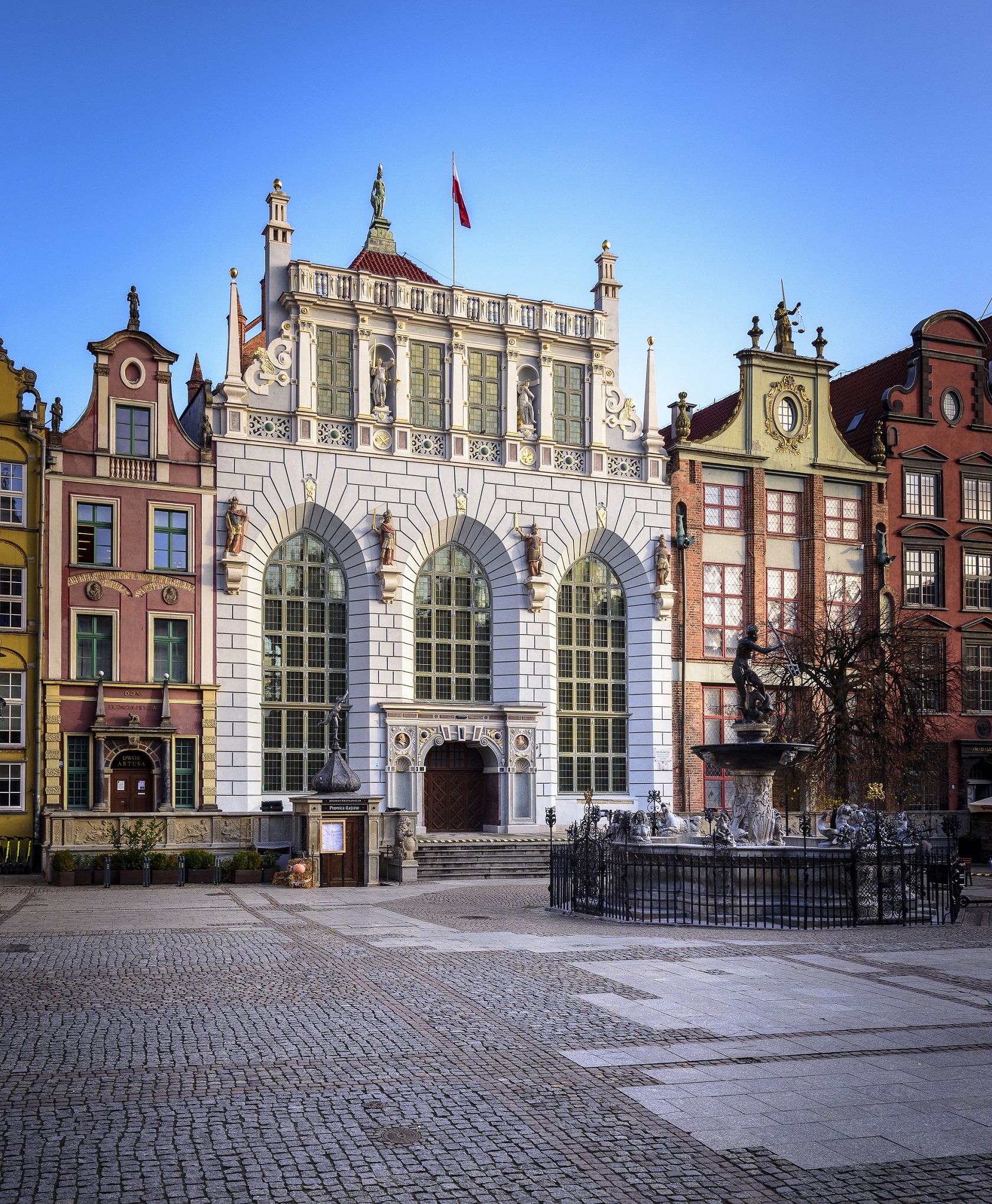 Historical monuments
Bourgeois interiors of the Uphagen's House, the Artus Court and the Old Town Hall are worth seeing in the Main Town, at the very heart of Gdańsk. The Royal Road leads one through the pages of history from the Upland Gate and Foregate with the Torture House, through the Golden Gate to the Green Gate on the Motława River. The Mariacka and Piwna streets will charm you with the sight of Gdańsk perrons and gargoyles.
Get more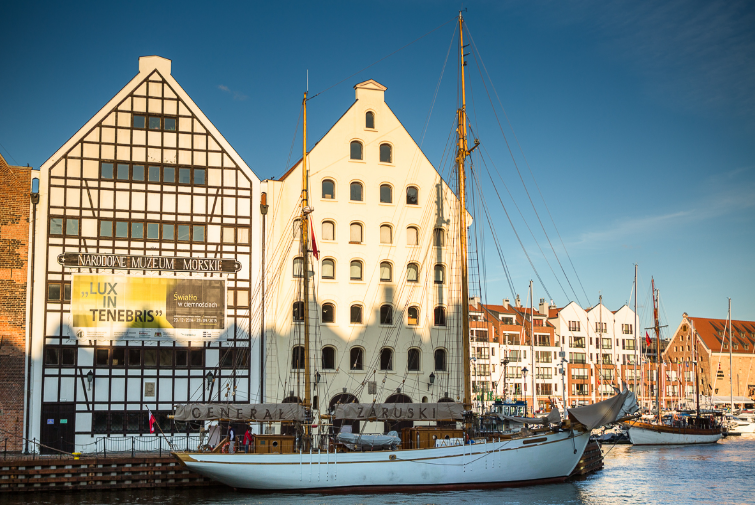 Museums of Gdańsk
The National Museum, Historical Museum of the City of Gdańsk, Central Maritime Museum or the Archaeological Museum are the official names of institutions of varied nature in all parts of the city. The Oliwa Cathedral, St. Mary's Church, St. Catherine's Church – each of them tells a different story attracting crowds of tourists looking for the spiritual experience.
Get more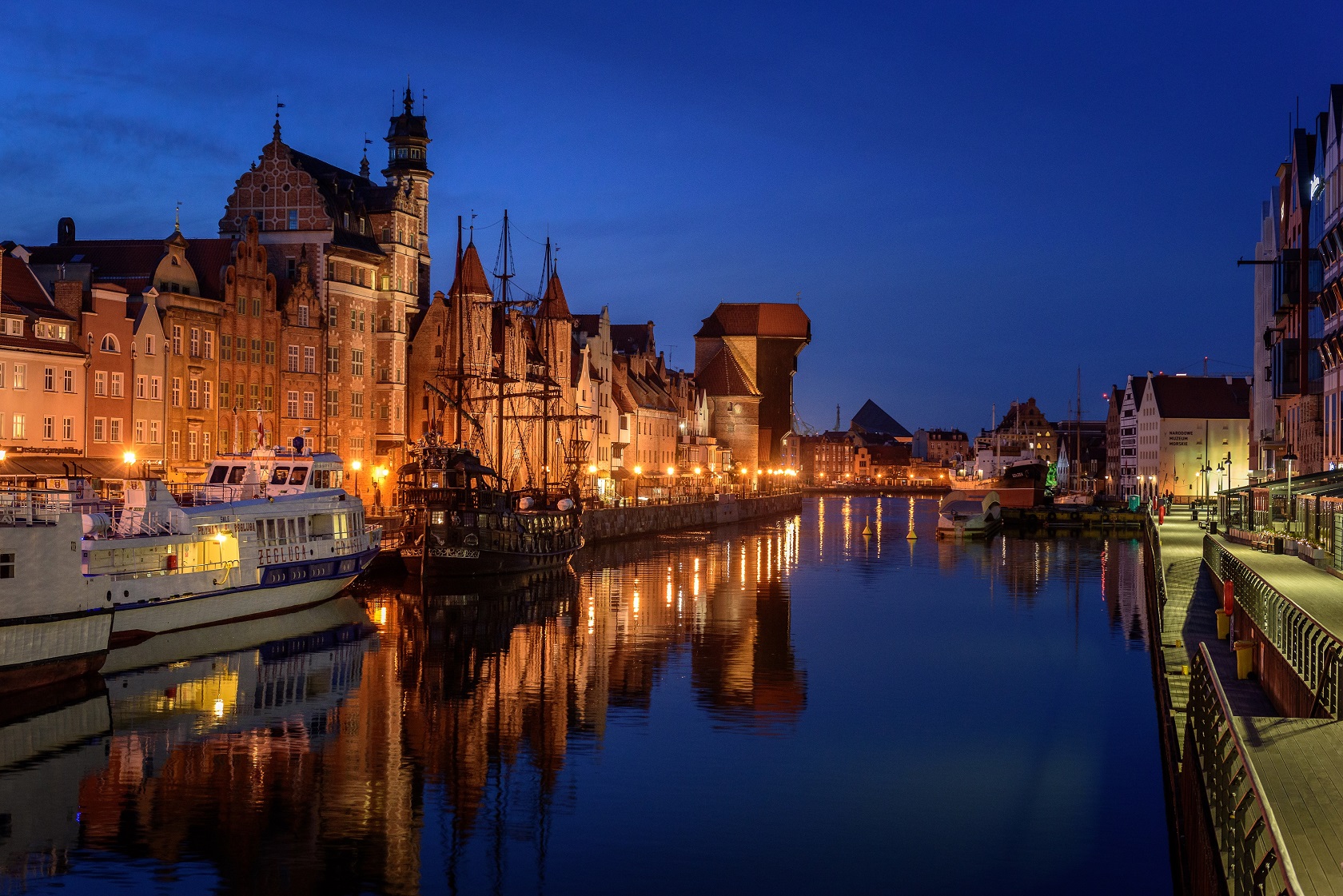 Other attractions
Art galleries, exhibitions, amber products, Gdańsk lions and the Lady from the Window… It is worthwhile to feel like a player on a history board: you need to go through all the fields to win Gdańsk. In the end, everyone gets a prize worth some time and commitment – the precious memories that each tourist will take home. So let's start exploring!
Get more
"Having this big event is something that I think players, staff, volleyball, whole Poland is looking forward to. We're all looking forward to finish the COVID times with a great tournament in September."
Vital Heynen
Coach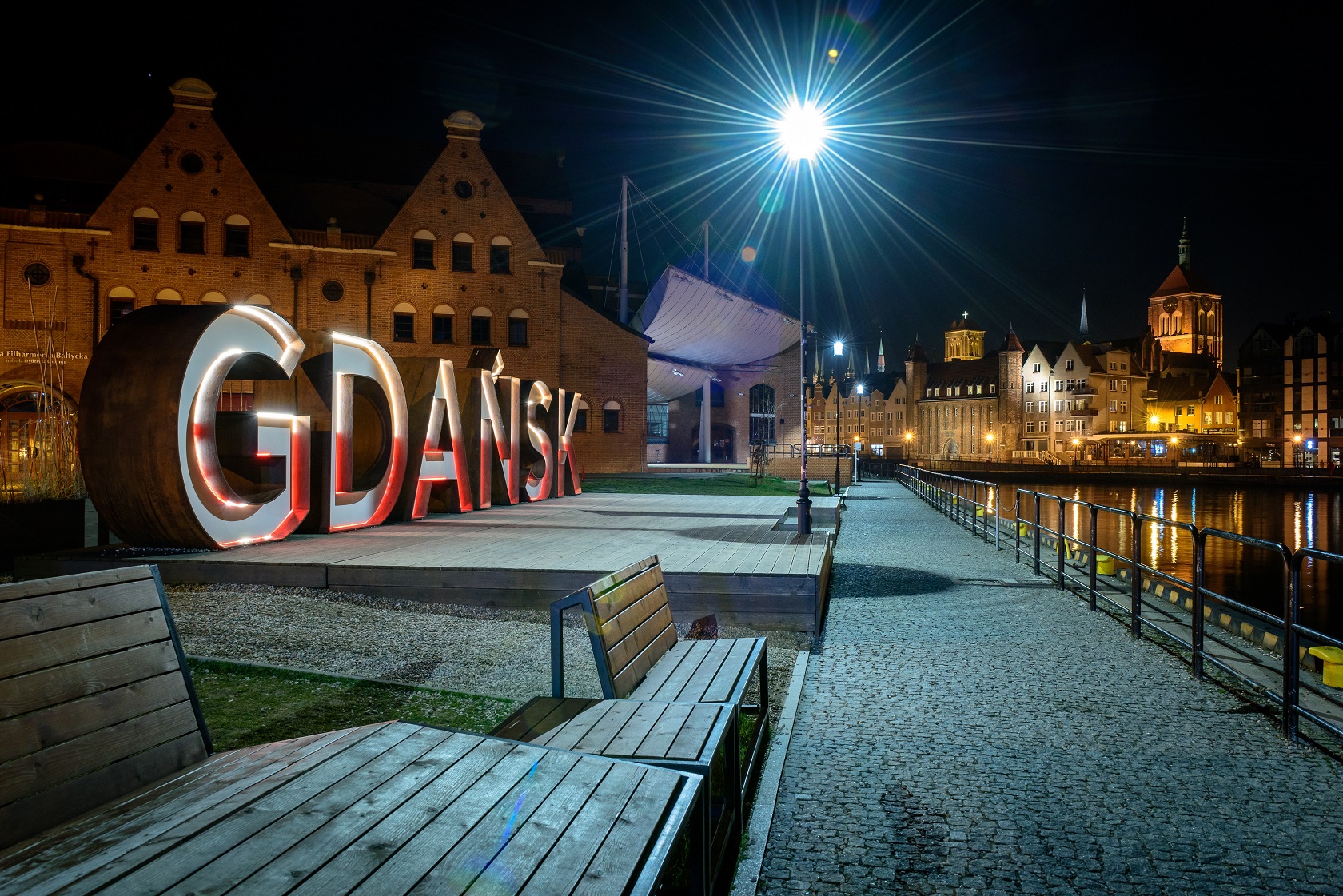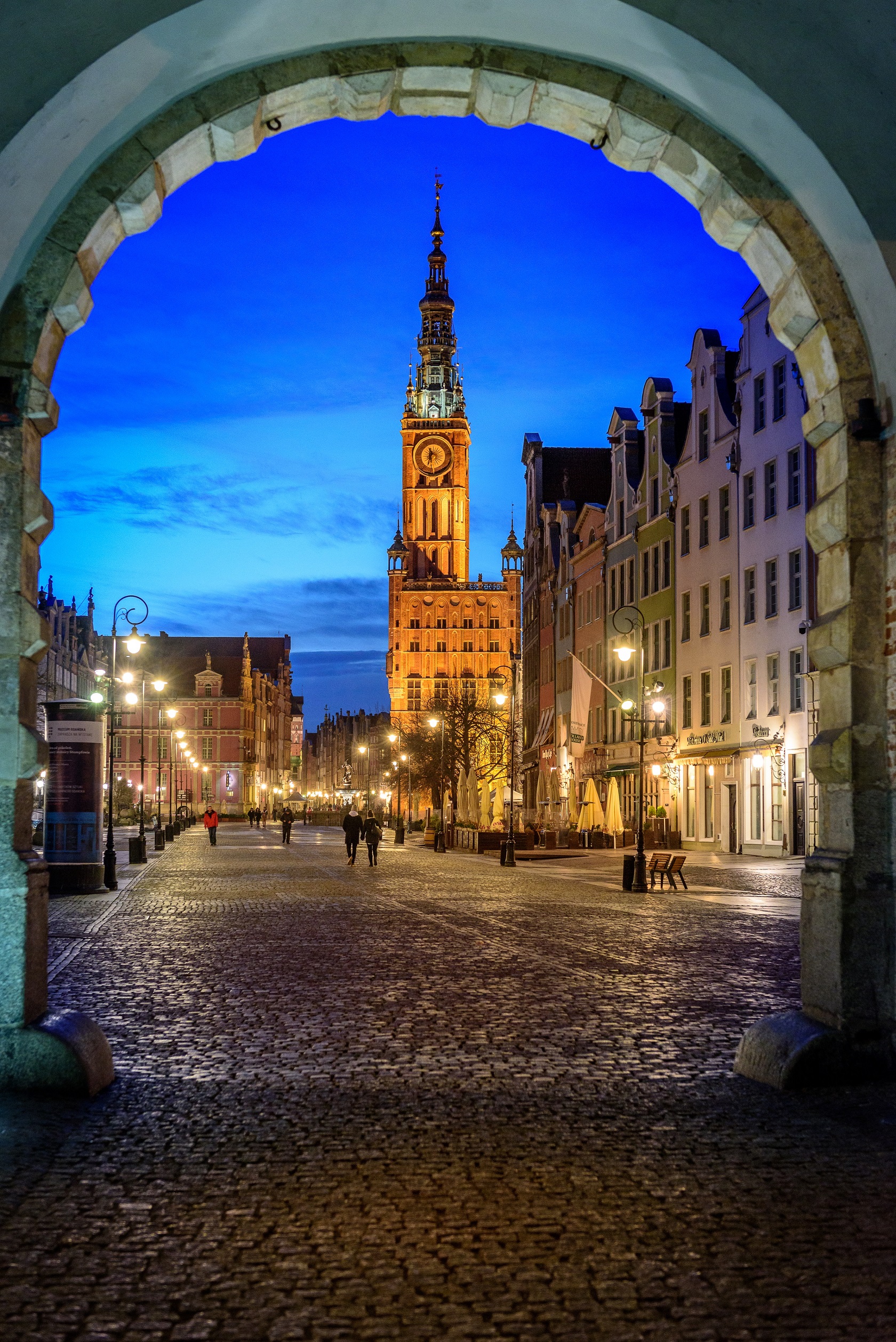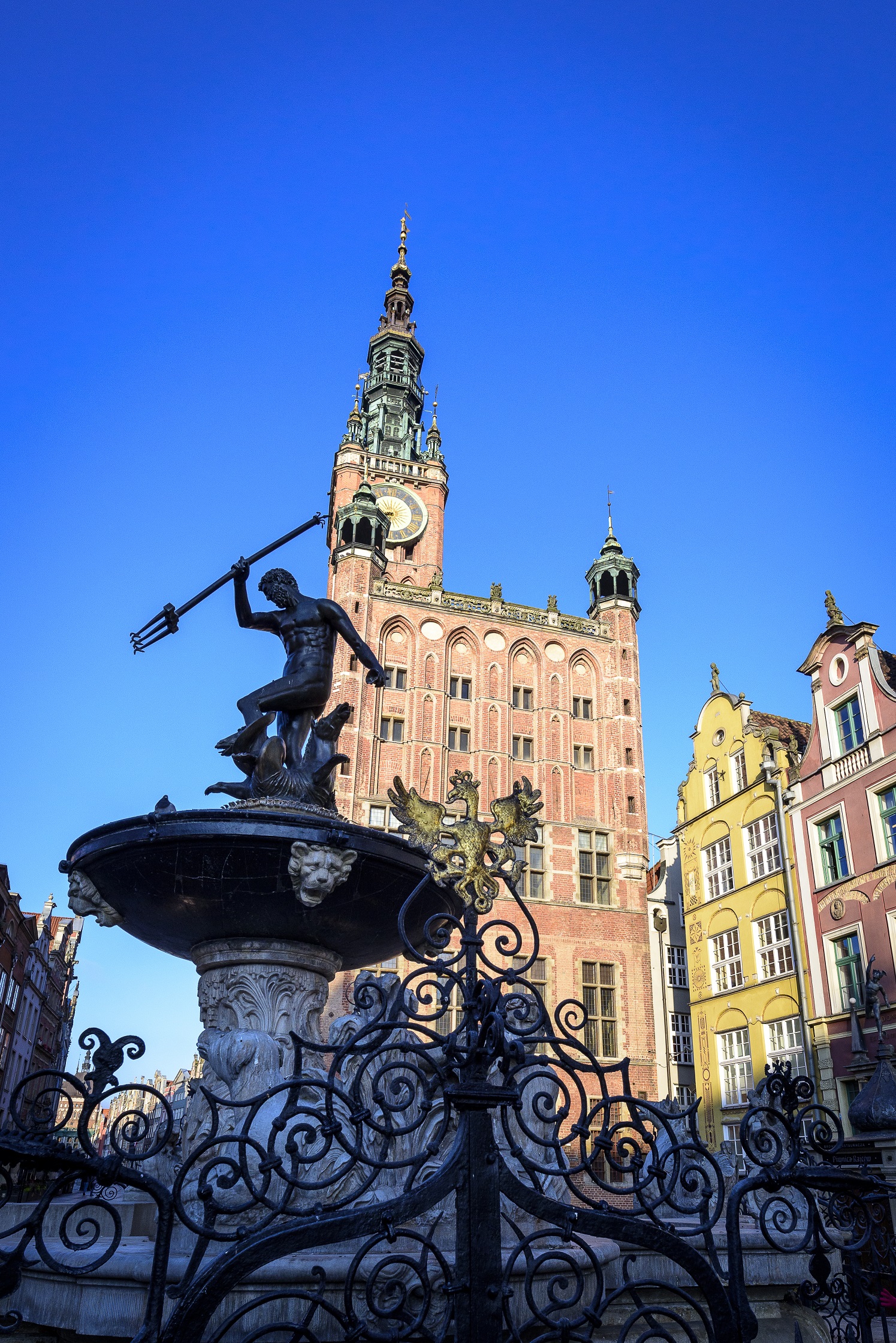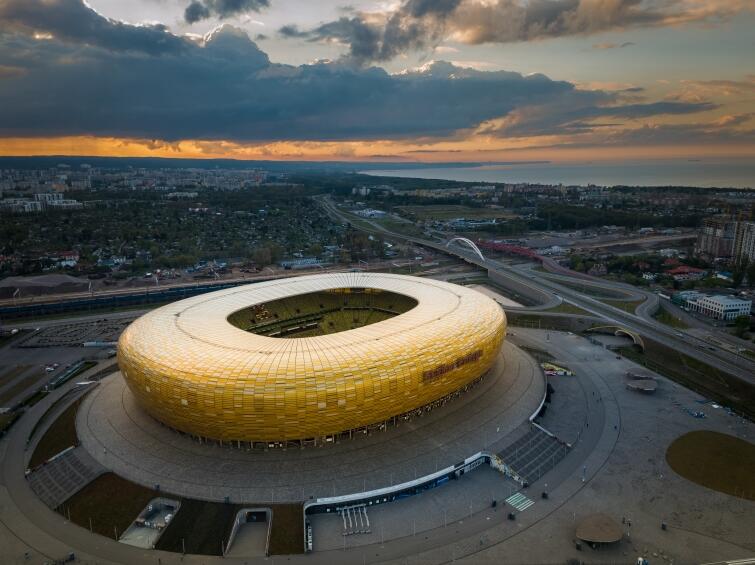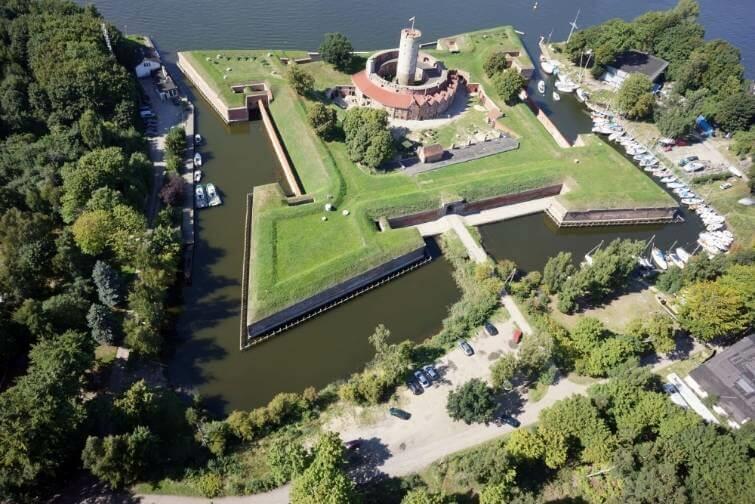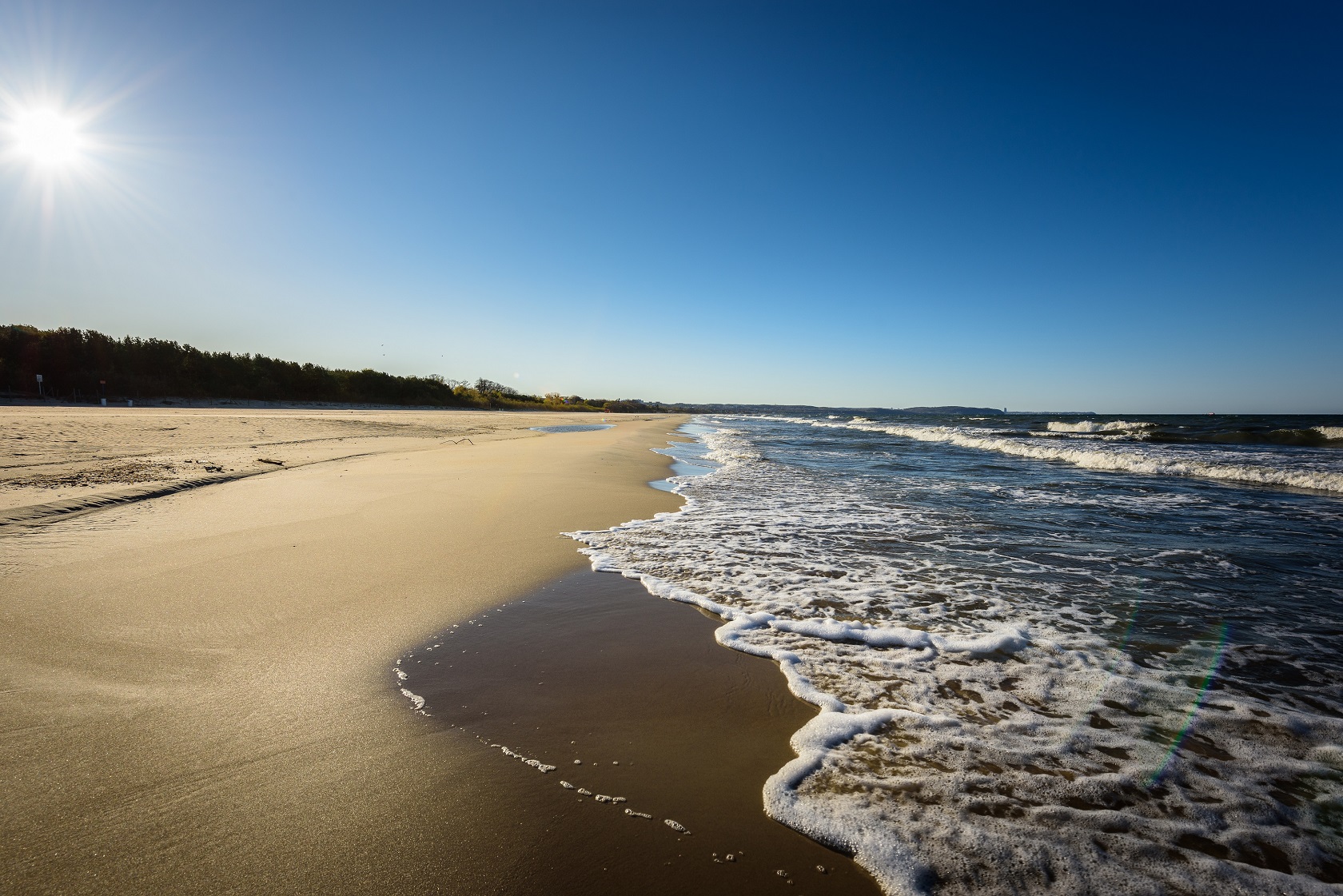 ERGO ARENA is one of the biggest and most advanced multifunctional venues in Poland. Located right on the border of Gdańsk and Sopot, ERGO ARENA can gather up to 11100 fans during volleyball and basketball games and, depending on the kind of planned event, can bring together from 5100 up to 15000 people. Starting in 2010, ERGO ARENA has been providing Poland with the highest level of entertainment.
You can easily reach the venue by using public transportation. The two most convenient means include SKM trains which run regularly from all local directions (leave at Gdańsk Żabianka stop, then take a 10-minute walk down the Subisława and Rybacka streets) and ZTM trams (trams no. 2, 8, 6, 11 – leave at Gospody/Osiedle Wejhera stops, then follow the information boards).
In order to get to ERGO ARENA straight from the airport, take the PKM train which has its stop at the airport, then change at Gdańsk Wrzeszcz stop and take the SKM train towards Gdańsk Żabianka.
For fans, who are choosing to travel by car, we recommend the so-called Green Route which connects the venue with Grunwaldzka street/Niepodległości avenue – the main Gdańsk-Sopot road.
"We always do our best to achieve best result, but of course playing home is additional advantage. As we won bronze medal two years ago in France, now our goal is of course title of Champions of Europe."
Michał Kubiak
Poland
Kraków – the capital of Polish culture, a city full of valuable monuments and unique collections. More than forty years ago it was inscribed on the UNESCO World Cultural and Natural Heritage List – today, it is an important European metropolis, which not only creatively presents its thousand-year-old heritage, but is also able to combine it with the spirit of modernness, openness to innovation, care for sustainable development and attention to the quality of life of its inhabitants.
Every year, the capital of Lesser Poland hosts more than 100 festivals and other cultural events – such as the Sacrum Profanum Festival, the Conrad Festival and the Kraków Film Festival – which have already developed into a world-class brand. Krakow participates in many international initiatives – it is a UNESCO's City of Literature, and is involved in the activities of the Network for Innovations in Culture and Creativity in Europe; in 2019, it was the organiser of the 15th World Congress of the Organization of World Heritage Cities (OWHC), and it was also the European Capital of Gastronomic Culture. The cultural life of the city is stimulated by well-thought-out investments – renewal of historical monuments, new museums, ICE Kraków Congress Centre or TAURON Arena Kraków.  In 2019, the former capital of Poland was visited by over 14 million tourists.
Innovation, education, ecology and sport
Krakow – an important academic centre – is also a city focused on the development of entrepreneurship and innovation, which attracts both large and small businesses: financial institutions, high-tech companies, looking for qualified staff, but also startups. Moreover, it is also a metropolis that implements numerous, often pioneering pro-environmental solutions in care for greenery and air – such as the coal furnace replacement programme, promotion of small scale water retention, the establishment of rain gardens, environmentally friendly public transport or construction and revitalisation of parks, including the creation of pocket parks, flower meadows and city apiaries.
As Kraków's development strategy intertwines culture, entrepreneurship, ecology and the strengthening of a social capital, the capital of Lesser Poland is nowadays willingly chosen as a place to live, educate and do business, as well as to organise cultural and sports events. For sports and recreation lovers, Kraków offers many opportunities for active leisure – thanks to investments such as new swimming pools, sports halls, pitches or outdoor gyms. The city also hosts numerous sports events of national and international rank, such as the Tour de Pologne and the Cracovia Marathon. In 2014, Kraków was chosen as the European City of Sport.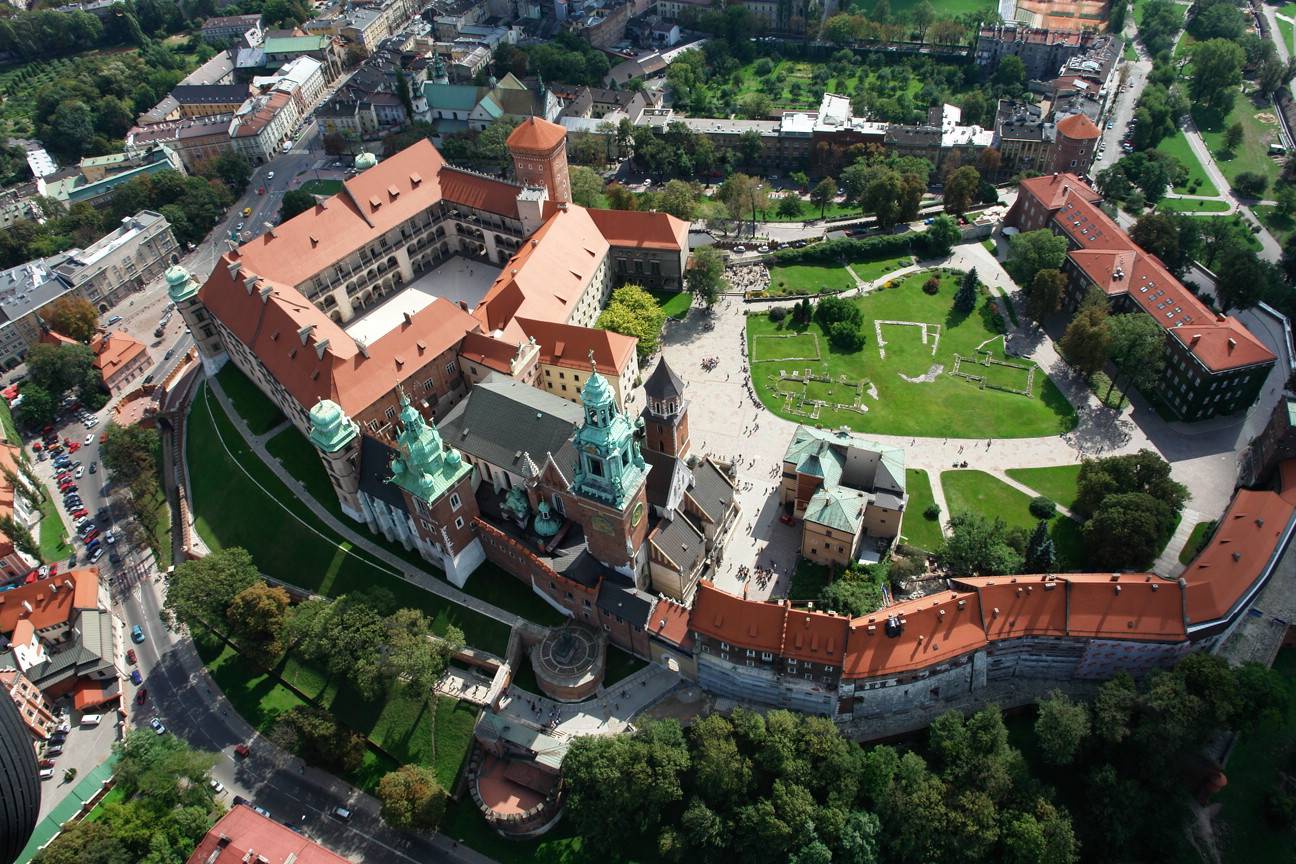 Wawel Hill
A fortified architectural complex erected over many centuries a top a limestone outcrop on the left bank of the Vistula river in Kraków, Poland, at an altitude of 228 metres above sea level. The complex consists of many buildings and fortifications; the largest and best known of these are the Royal Castle and the Wawel Cathedral (which is the Basilica of St Stanisław and St Wacław). Some of Wawel's oldest stone buildings, such as the Rotunda of the Virgin Mary can be dated to 970 AD.
Get more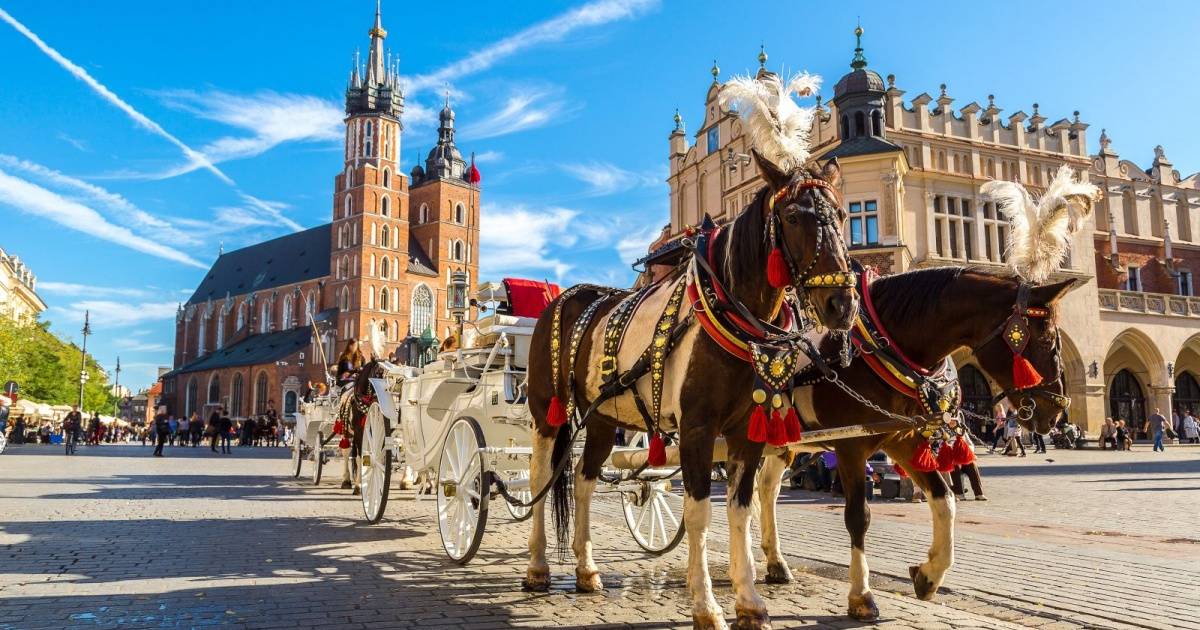 The Main Market Square (Rynek Główny)
The largest square in mediaeval Europe was designed in 1257 at the interconnection of ancient trading routes, on the plan of a square with sides of slightly over 200m (650ft) each. The Main Market Square and the grid of adjacent streets forming the city centre were staked out when the city was re-chartered under the Law of Magdeburg.
Get more
"Having this big event is something that I think players, staff, volleyball, whole Poland is looking forward to. We're all looking forward to finish the COVID times with a great tournament in September."
Vital Heynen
Coach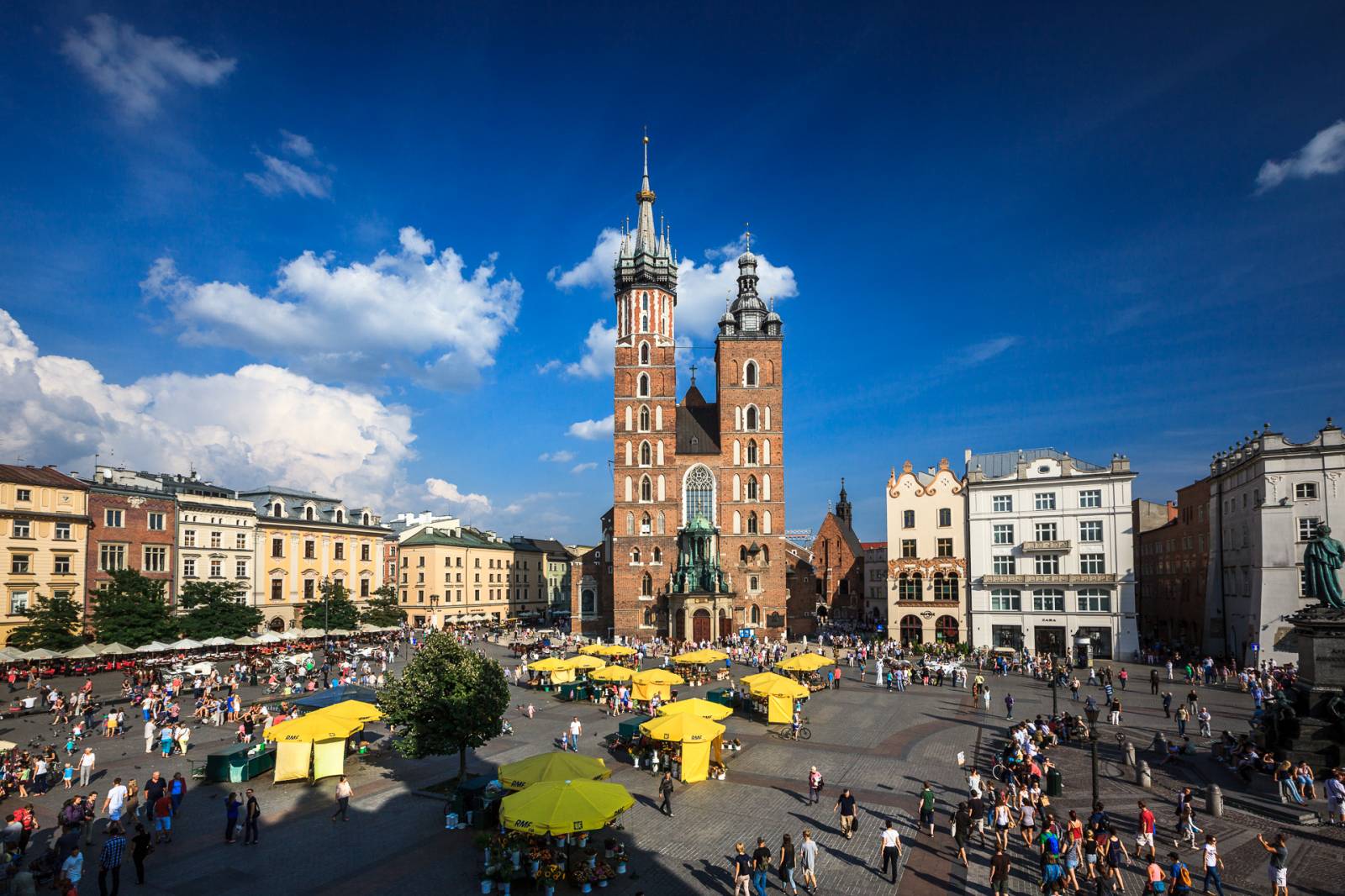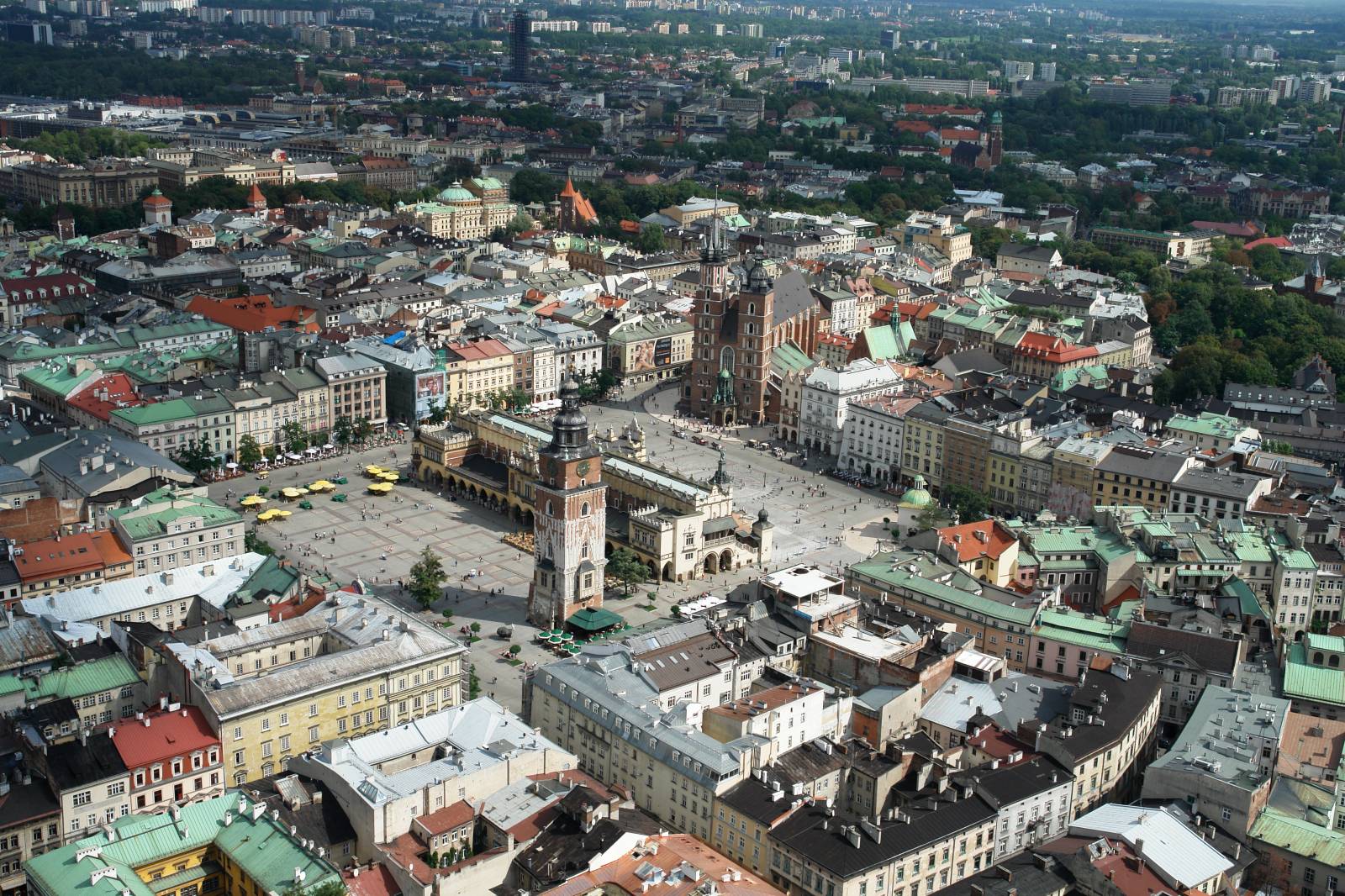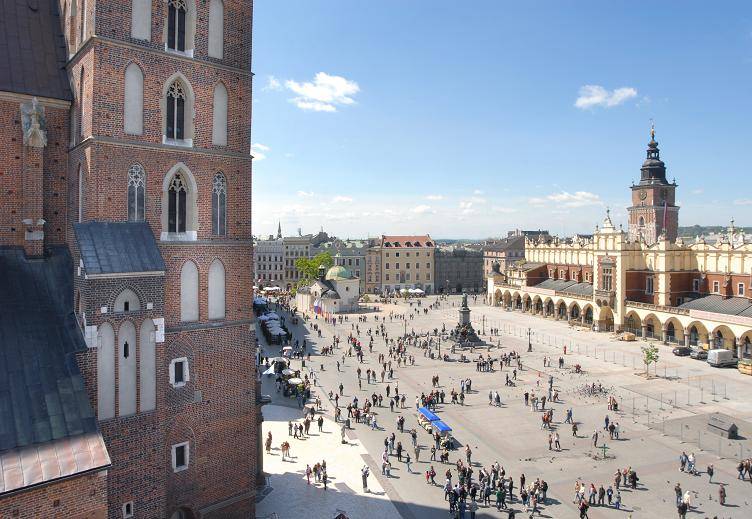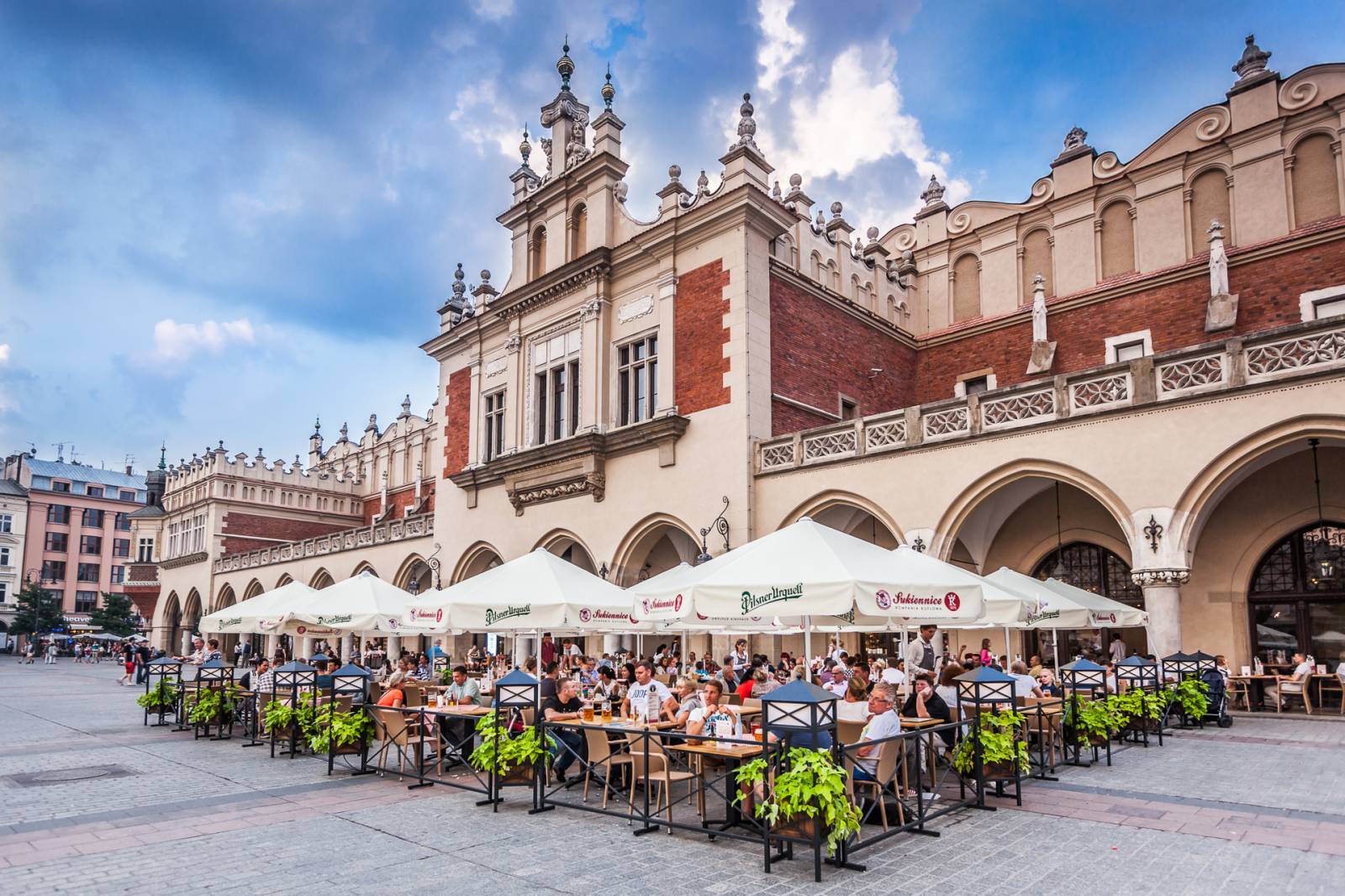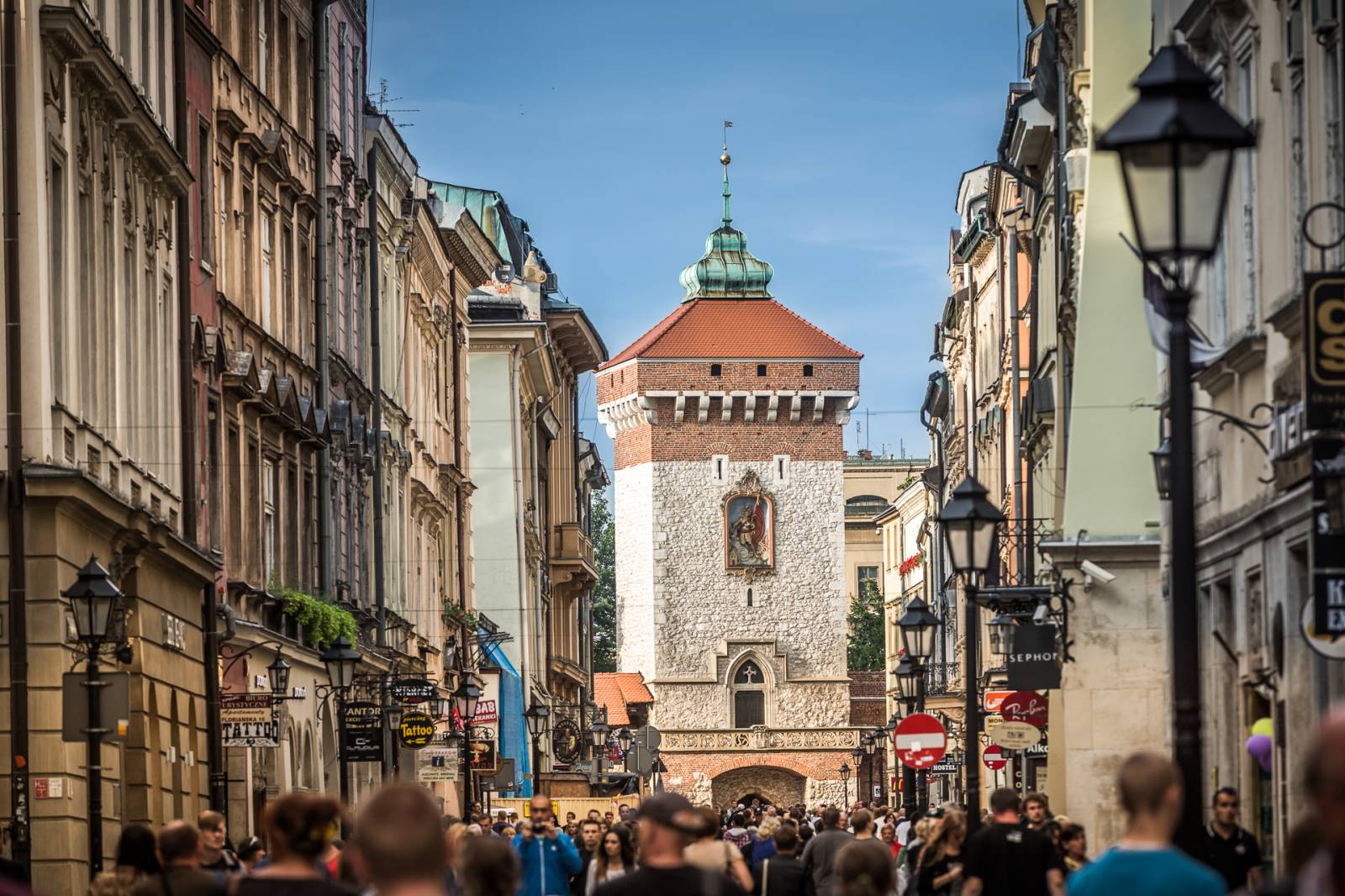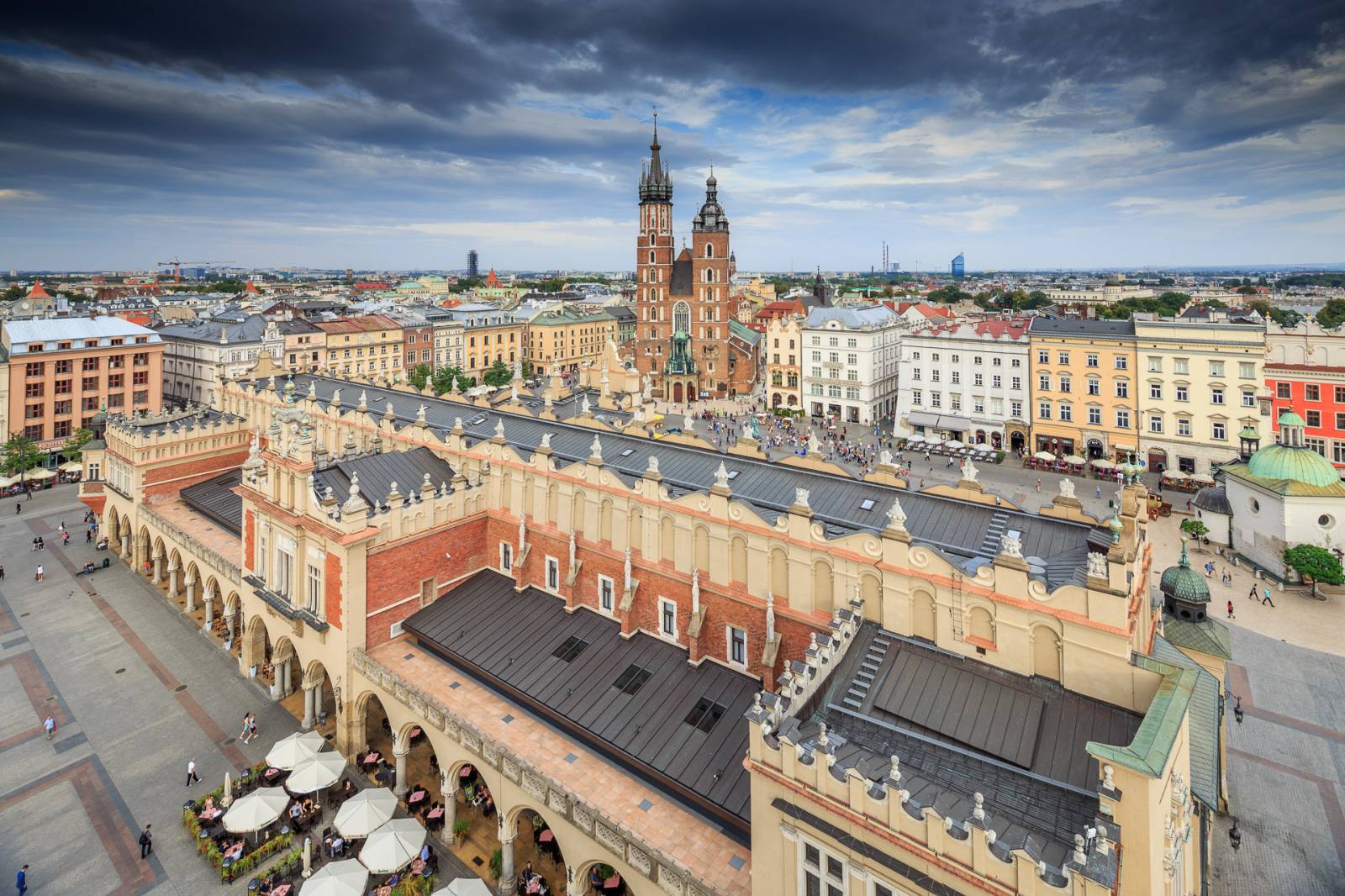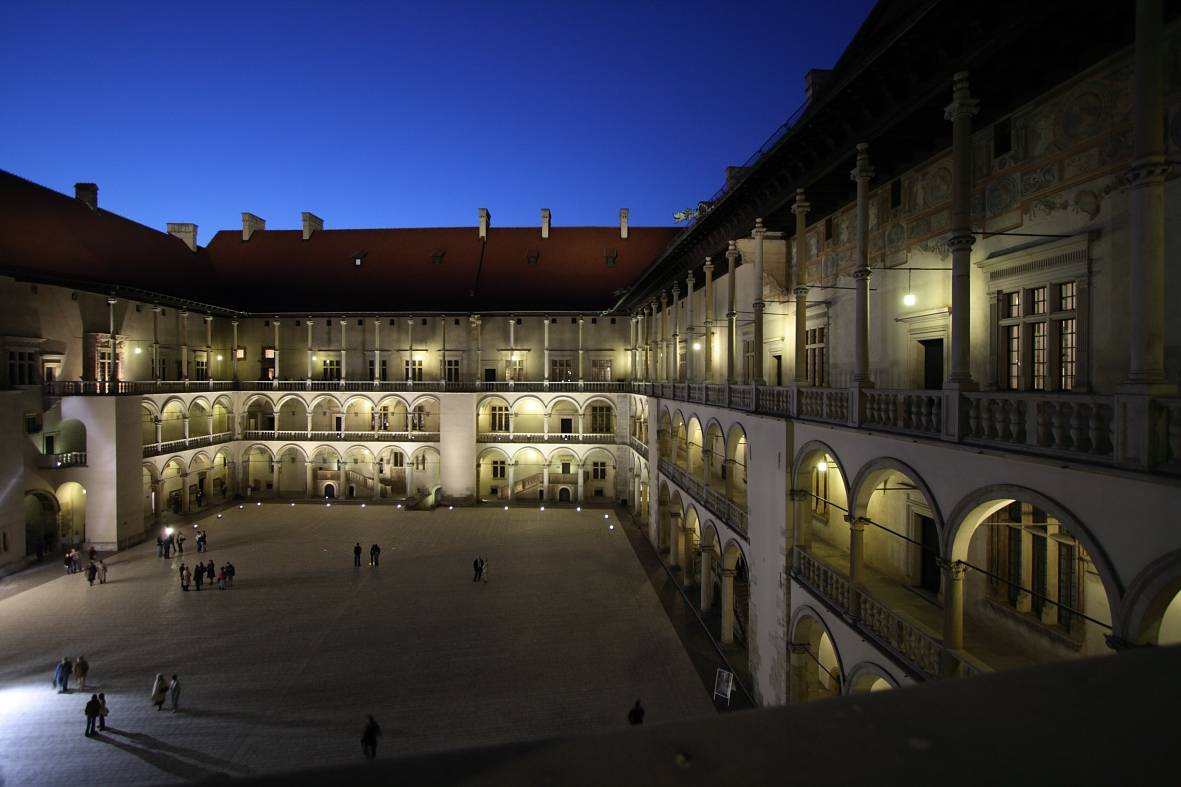 Venue | TAURON Arena Kraków
TAURON Arena Krakow has become a cultural, sports and business showcase of Krakow. It is the largest in Poland and one of the world's most modern sport and entertainment venues, visited every year by hundreds of thousands guests.

The compound of TAURON Arena Kraków consists of the Main Arena and the Small Hall. The possibility of any configuration of the audience, convenient facilities for athletes and performers, Europe's largest LED screen installed on the façade, extensive multimedia and stage systems, as well as very good acoustic conditions of the facility, are the features that will meet the requirements for events of any scale and different nature.

It enables the organization of such cultural events as concerts, festivals, film screenings, musicals, circus shows, ice shows; galas, congresses, banquets, industry and outdoor events as well as sport competitions in 18 world championship disciplines, including volleyball, handball, basketball, indoor football, hockey, equestrian competitions, acrobatic and artistic gymnastics, tennis or combat sports.

Important numbers
• 22 000 – the number of people that the facility can accommodate
• 15 030 – the number of people that can sit in the stands of the Main Arena
• 1300 – spaces in the outdoor and indoor car parks, including VIP, buses, and trucks
• 0,5 km (5,100 m ²/10 × 510 m) – LED screen on the facade of TAURON Arena Kraków
TAURON Arena Krakow is fully adapted to the needs of people with different types of disabilities; especially with physical disability, vision or hearing impairment. The improvements implemented both inside and outside the venue enable better communication for everybody, also the wheelchair users.
TAURON Arena Kraków is located 4 km from the Main Market Square in Kraków, at Lema Street, between Al. Pokoju, Mogilska Street and al. Jana Pawła II, in XIV Czyżyny District. There are road signs all over the city showing the directions to TAURON Arena Kraków.
The venue is well connected with the rest of the city. There are bus and tram stops in the nearby, taxi rank and the car park with over 1300 spaces.
One can get to TAURON Arena Kraków by bike – the cycle routes connect the rest of the city. There are bicycle racks for over 200 bikes in front of the building.
"It is a great celebration for the Czech Republic hosting such a big tournament and that is why we are all very pleased. Playing EuroVolley at home is the dream of every player."
Jan HADRAVA
Czechia Opposite-Hitter
Ostrava is the third largest city in the Czech Republic located in the northeast of this country near the border with Poland. There live about 288 000 people. Ostrava is very famous for its mining and metallurgical industries. There are also many theatres, galleries and cultural houses in Ostrava. The most famous cultural event organized in the city is the Colours of Ostrava.
For the year 2014, Ostrava was a European city of sports. Every year, Golding Spike, one of the oldest athletic competitions in Europe, is taking place here. In 2004 and 2015 Ostrava organized the IIHF Ice Hockey World Championship (together with Prague). At the beginning of 2017, the European Figure Skating Championships took place in Ostrava.
Dolní Vítkovice
The industrial complex in Dolní Vítkovice has been for decades one of the most important centres of coal mining and heavy industry in Europe. That is why this complex is aspiring to be inscribed on the UNESCO World Heritage List. The industrial giant has now changed into the unique educational, cultural, and social centre.
Get more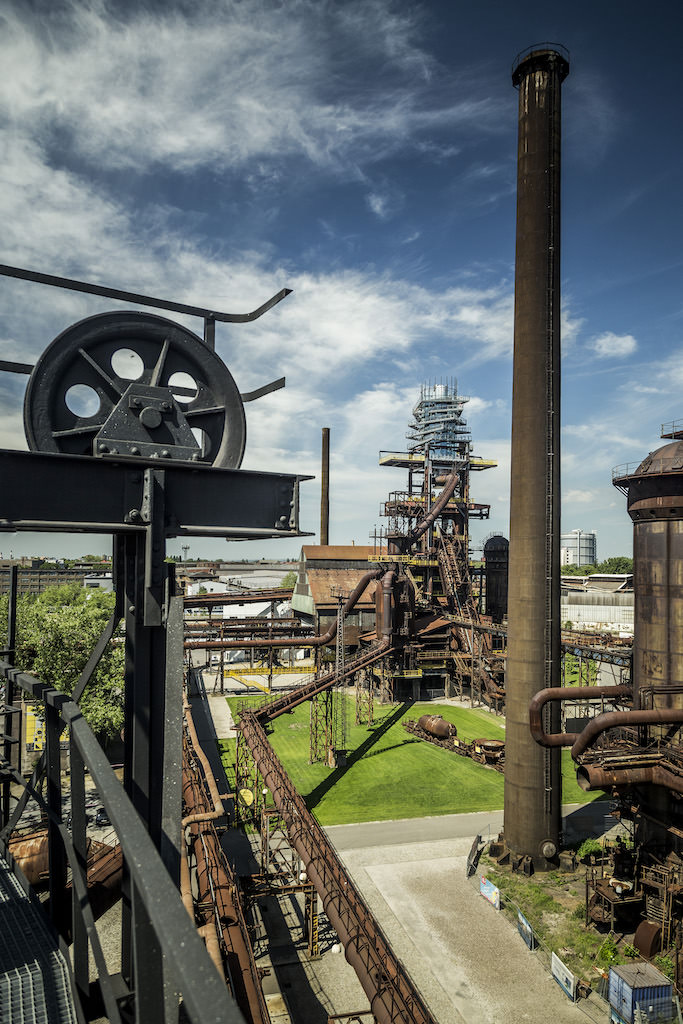 Bolt Tower
This tower is the part of Dolní Vítkovice. It is the unique, more than twenty-meter-high superstructure of Blast Furnace No. 1, rises to a height of nearly 80 meters. It is the highest geographical point in the city and brings the visitors extraordinary views on Vítkovice and Ostrava itself.
Get more
Stodolní Street
This most famous street of Ostrava is located in the centre of the city. It is a unique phenomenon of Ostrava's social life. There are many bars, restaurants and clubs. This street attracts local regular guests as well as tourists, not only from the Czech Republic.
Get more
"We are already looking forward to the championship. We hope we will be ready to fight for the best possible result. First of all, we want to advance from our Pool and then continue as far as possible."
Jiří NOVÁK
Czechia Coach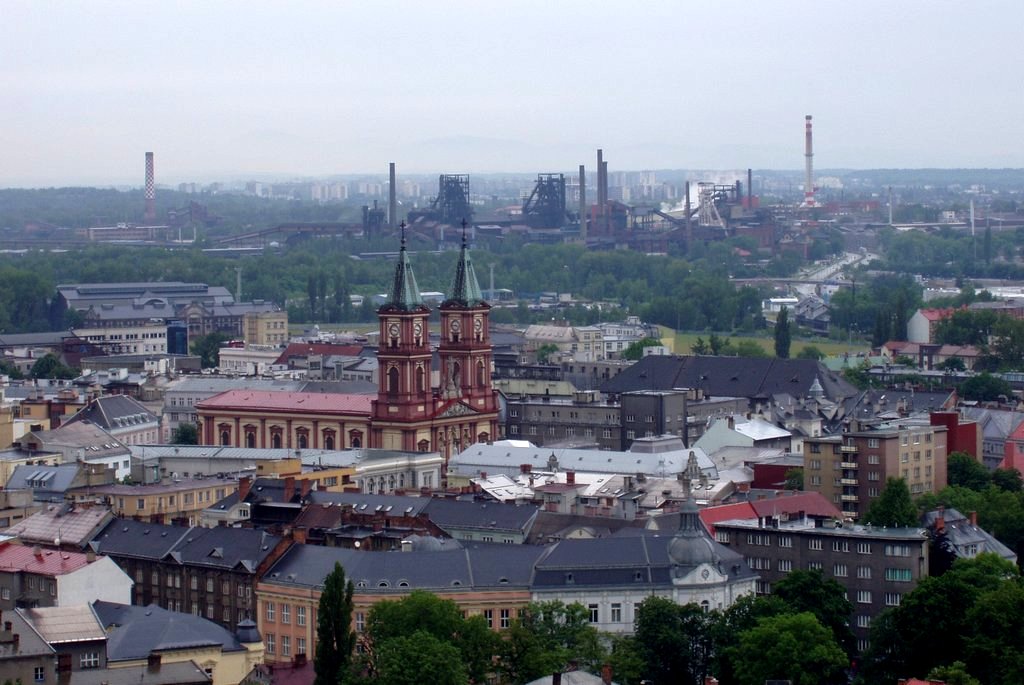 SPŠCHG Ostrava, www.spsch.eu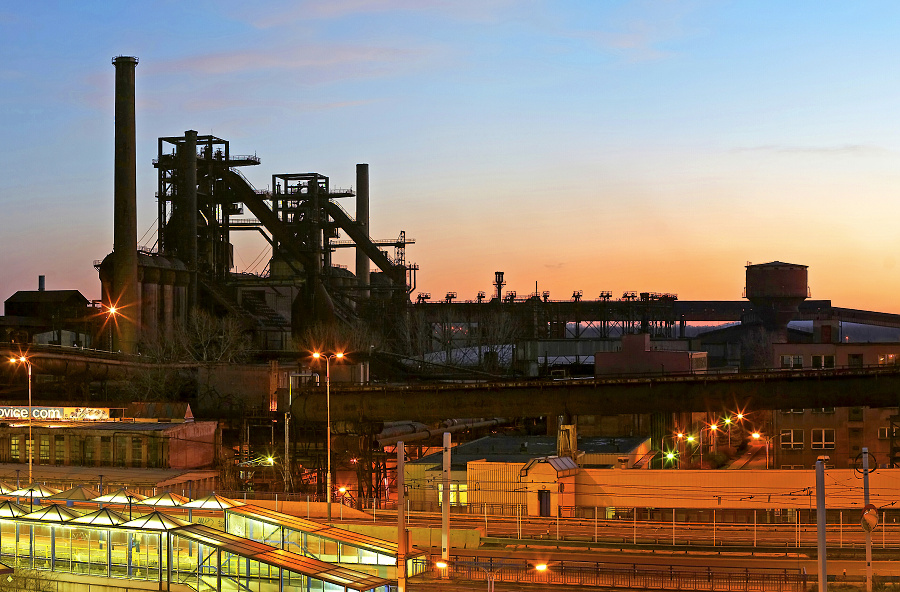 Boris Renner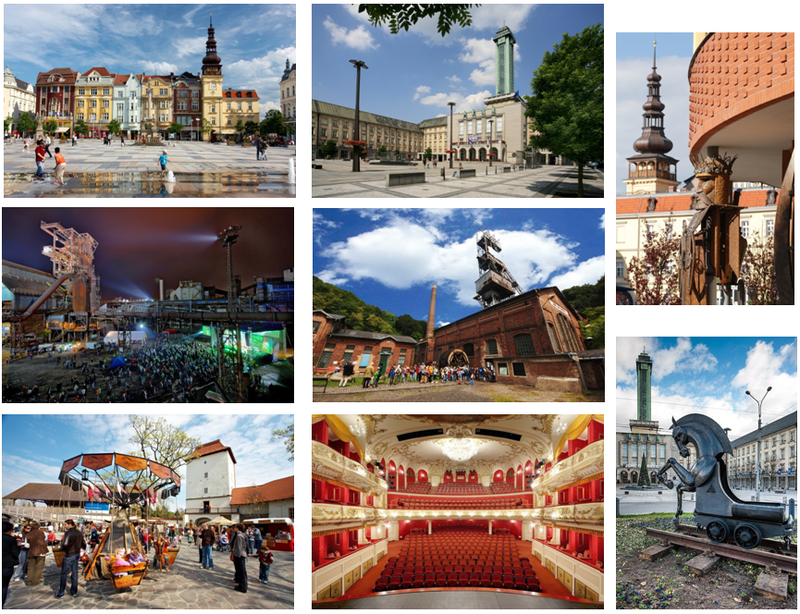 A. Novotná – Magistrát města Ostrava
Ostravar Arena is a multifunctional hall in Ostrava, located in the Ostrava-South district. It was completed in 1986 and at the time, it was the largest and most modern hall in Europe. First reconstruction took place between 2003 and 2004, the other in the year 2012. The capacity of this Aren is 10 157 seats.
Ostravar Arena is the home stadium of the extra-league hockey club Vítkovice. Various sports and cultural events, European Championships and World Championships are held here:
- Ice Hockey World Championship (2004, 2015)
- Women's Floorball World Championship (2013)
- European Figure Skating Championships (2017)
- Tennis tournament J&T Banka Ostrava Open – part of the WTA Tour (2020)
TRAVELLING BY CAR
In the direction from the D1 motorway it is exit 354. It is best to drive along Rudná Street, then along Závodní Street. SPORT ARENA signs guide visitors to the arena from all directions. The car parks by the OSTRAVAR ARENA are accessible from Závodní Street.
GPS coordinates: 49.8044550N, 18.2512036E
TRAVELLING BY PUBLIC TRANSPORT
From Ostrava main train station by tram number 2 to the Sport aréna stop.
From Ostrava bus station walk to the Náměstí republiky (or Dr. Malý) stop and then take tram number 2 to the Sport aréna stop.
"Every volleyball player's dream, a big tournament at home in front of our very own audience. Our fans have shown their level abroad, just imagine what they can do at home... Great day for Estonian sports and volleyball!"
Kert Toobal
Estonia Captain
Tallinn, the capital of Estonia is famous for it's Old Town, a UNESCO World Heritage Site with a unique medieval atmosphere. Narrow cobbled streets, centuries-old architecture, hidden courtyards and passages where you'll find a romantic café, a lovely shop, or a secret garden.
Tallinn, the capital of Estonia is famous for it's Old Town, a UNESCO World Heritage Site with a unique medieval atmosphere. Narrow cobbled streets, centuries-old architecture, hidden courtyards and passages where you'll find a romantic café, a lovely shop, or a secret garden.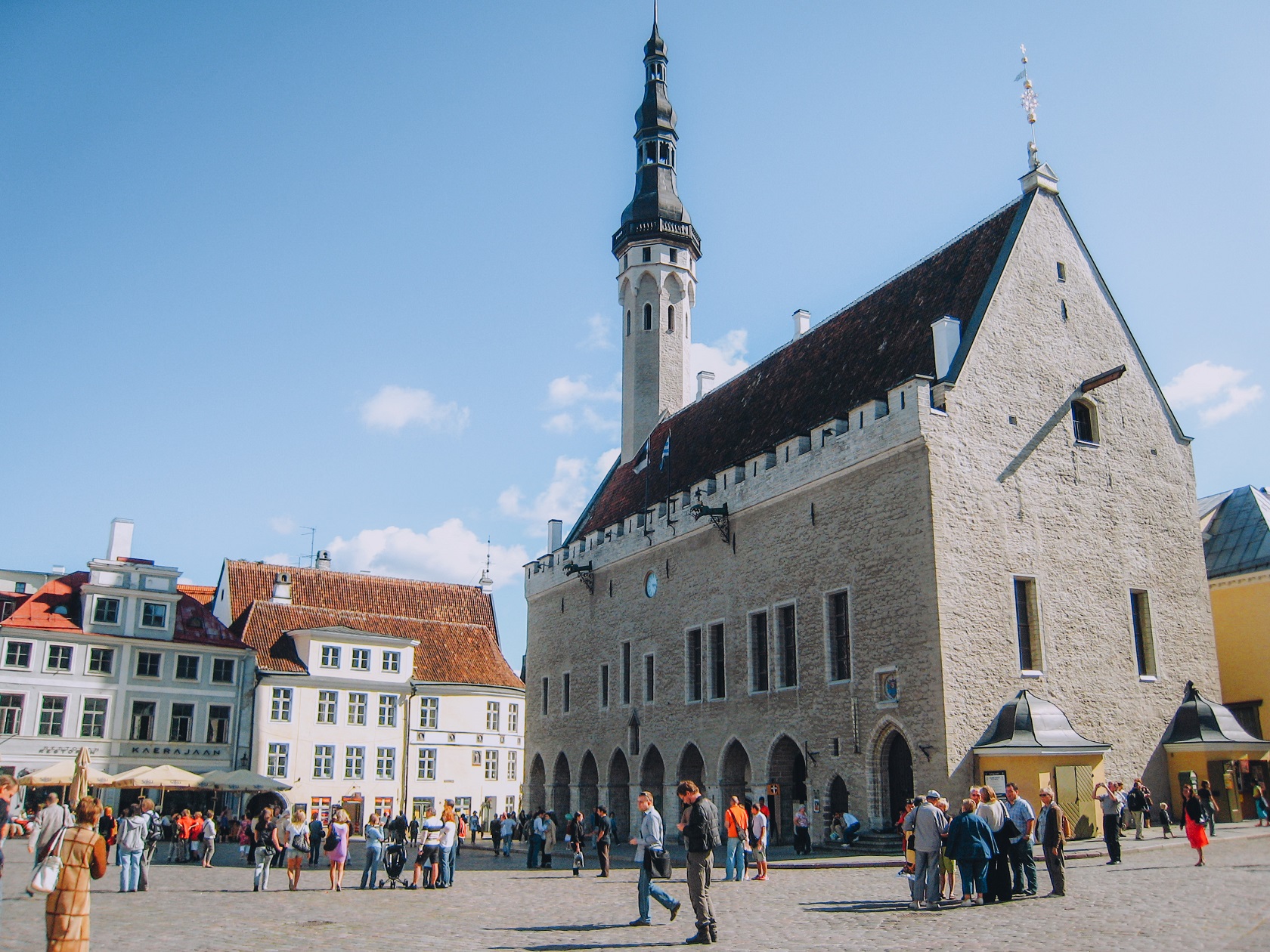 Tallinn Town Hall Square (Raekoja plats)
Picturesque Town Hall Square has been the undisputed hub of Old Town for the last eight centuries. Surrounded by elaborate merchant houses and, in summer, packed with café tables, it's a natural magnet for tourists. Historically it served as a market and meeting place. Today, the square remains the social heart of the city, a venue for open-air concerts, handicraft fairs and medieval markets.
Get more
2) Seaplane Harbour, Estonian Maritime Museum (Lennusadam, Eesti meremuuseum)
The Seaplane Harbour is one of the most impressive maritime museums in Northern Europe. Part of its allure comes from the unique building it is located in – an authentic seaplane hangar – with tall, arched ceilings. But what makes the museum most interesting are its contents. You can climb inside the full-sized 1930s submarine Lembit, get acquainted with various sea vessels and play in interactive exhibits.
Get more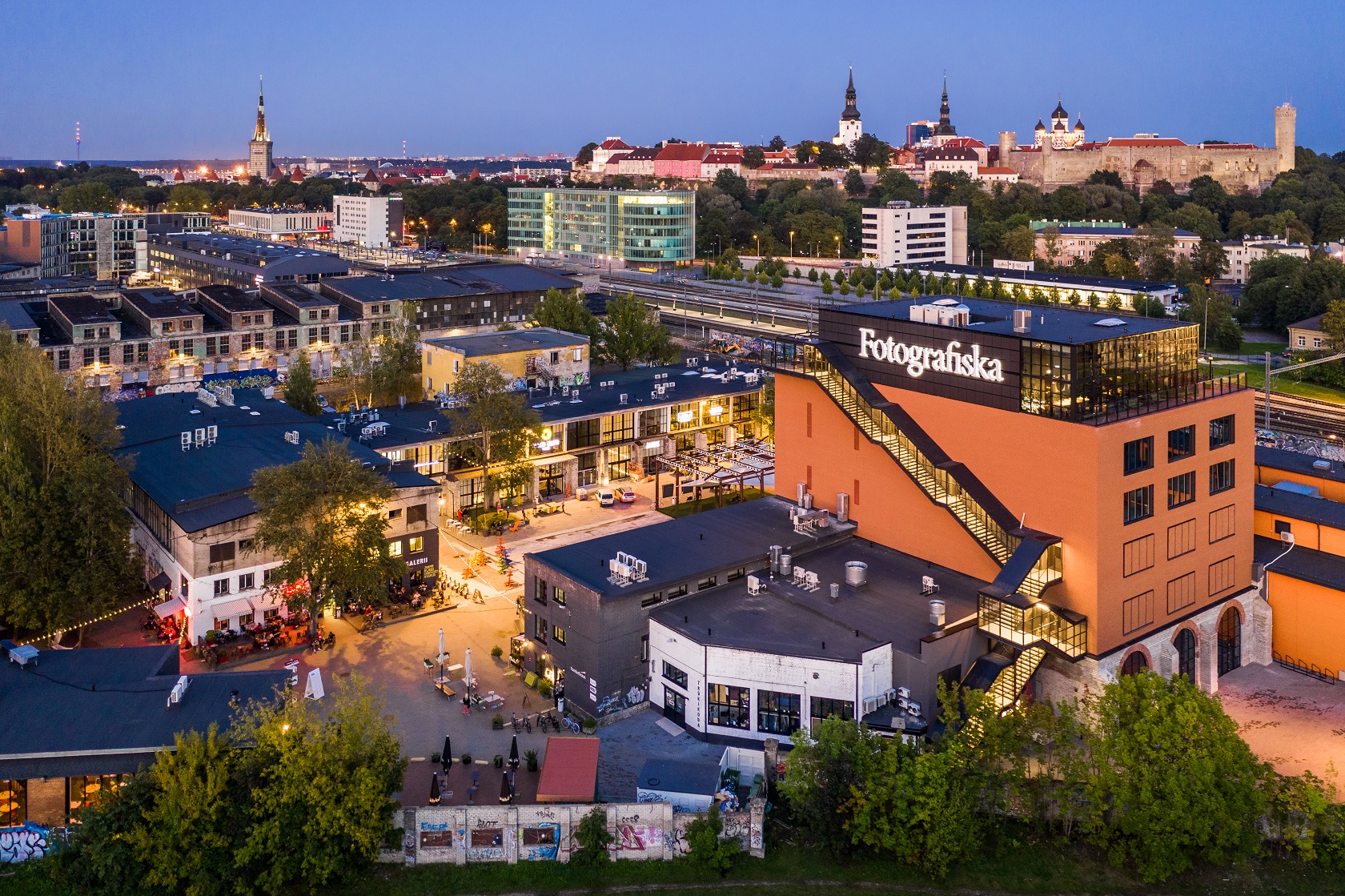 Telliskivi Creative City and Fotografiska Tallinn (Telliskivi loomelinnak, Fotografiska)
Telliskivi Creative City has become a hub of activity both for locals and visitors. It has brought together numerous design shops, eateries, bars, cafés, and cultural institutions in a former factory complex. Fotografiska Tallinn, a local branch of the world-famous Swedish photography museum, is one of the latest additions to Telliskivi. The area also regularly hosts concerts, festivals, and open-air events. There is always something new to see, hear or taste in Telliskivi.
Get more
"I really hope we can play in front of our fans in Tallinn. I don´t even have the experience of playing in front of the full house but I have seen videos and I look forward to meet the fans. I want to use the advantage of their support. We will have "big" teams in our group but we are also ambitious and promise to fight and hope to create something unique. Many guys are doing really good this club season and I can´t wait to meet the players again and start the preparations!"
Cédric Énard
Estonia Coach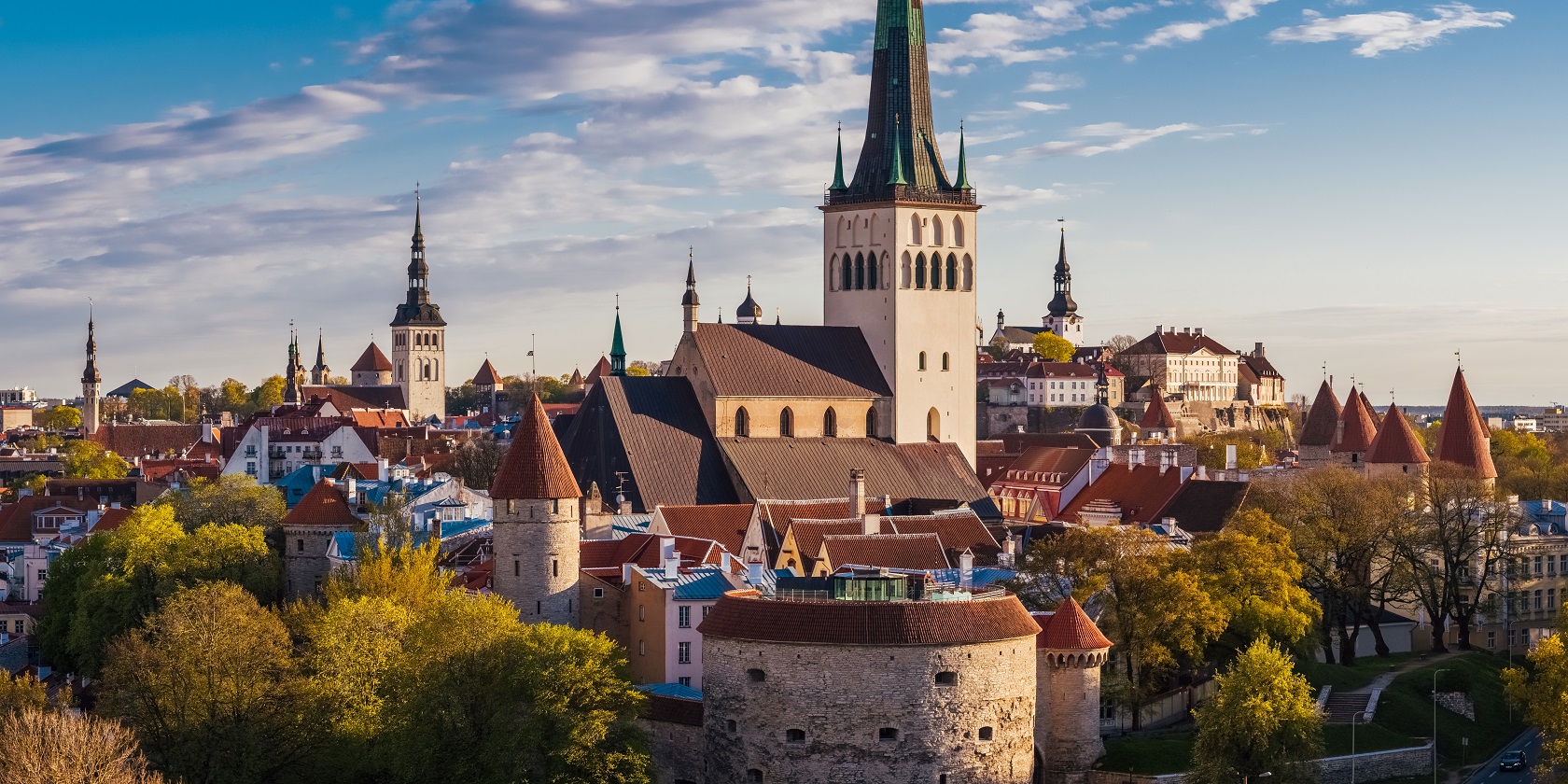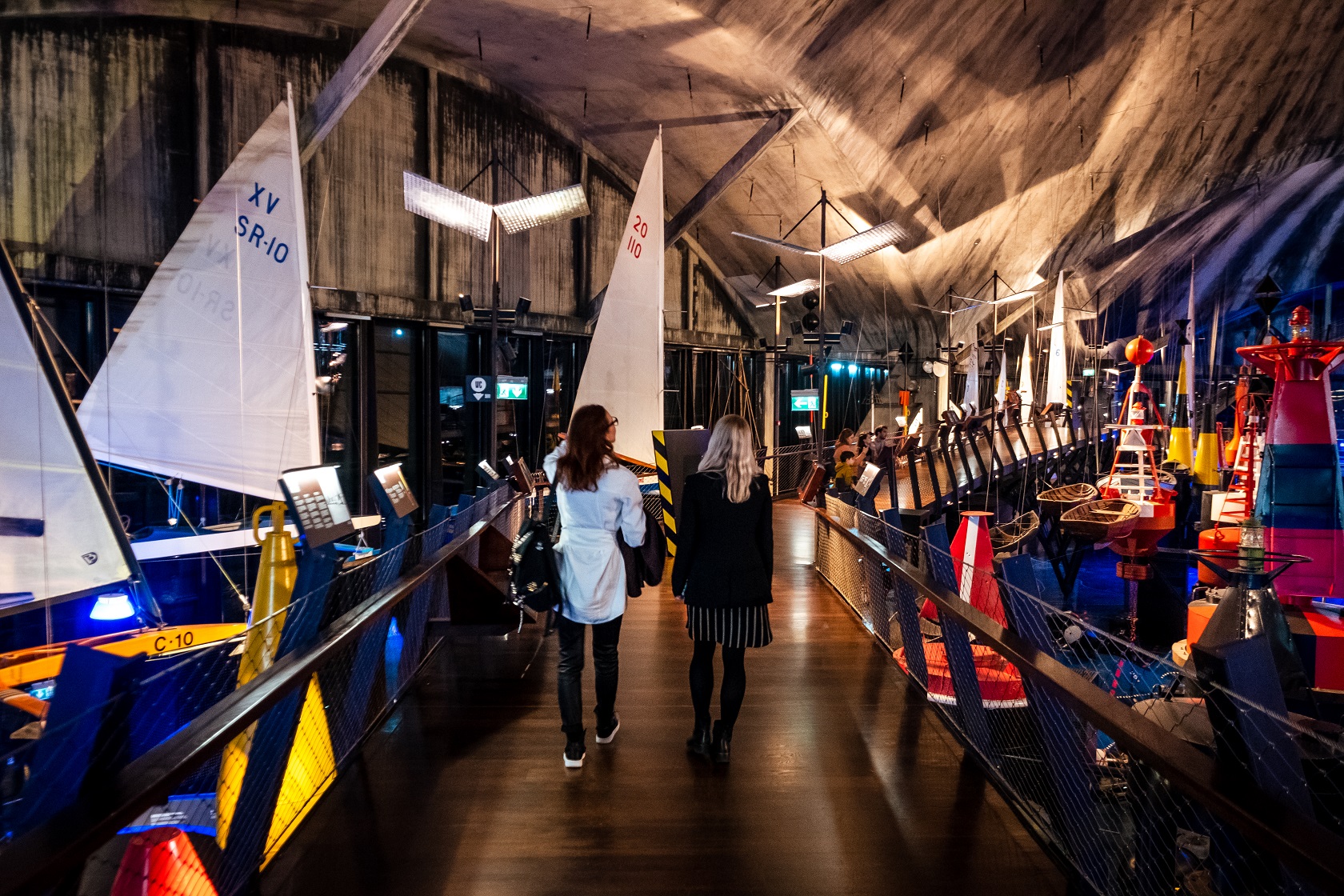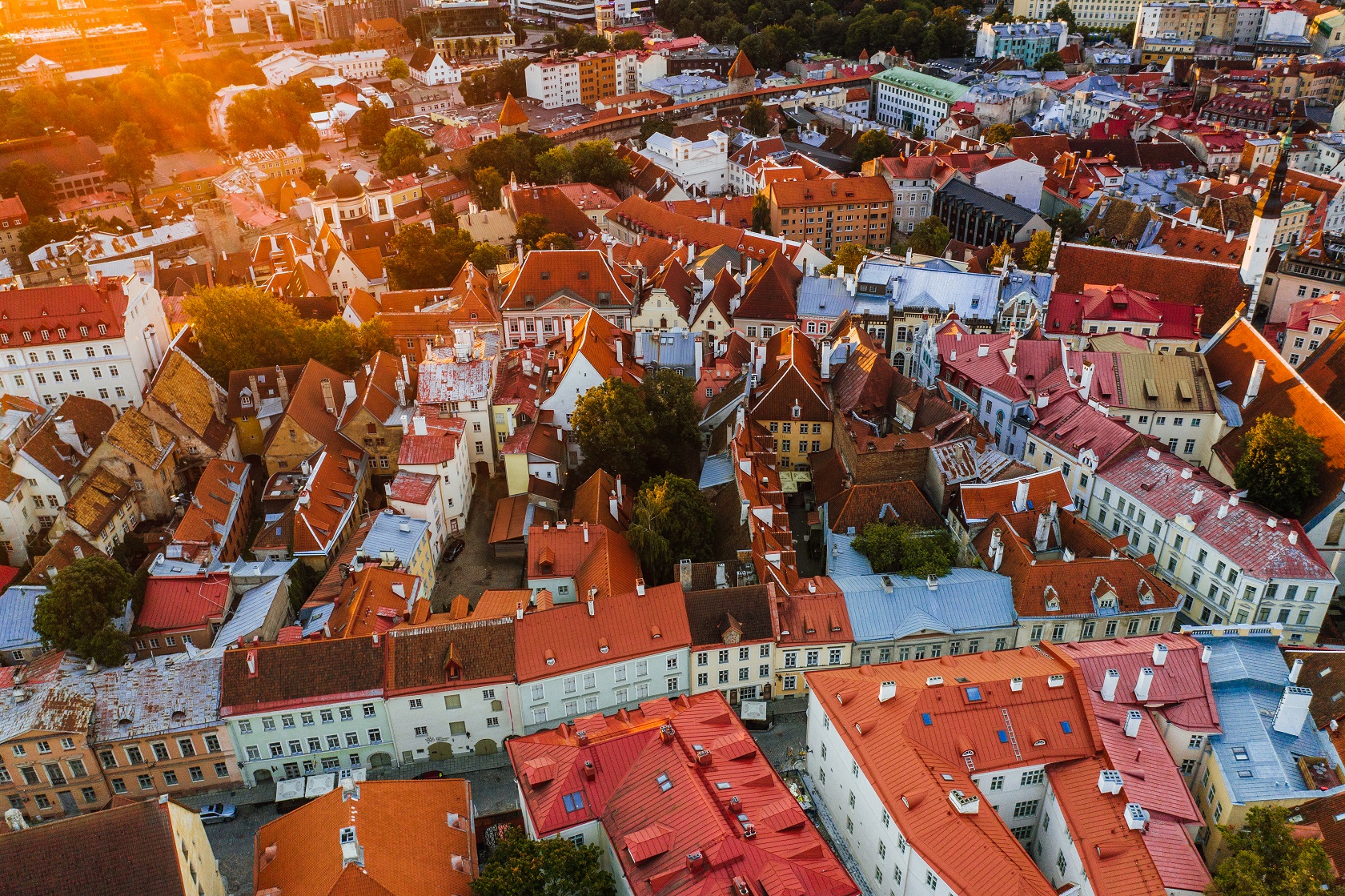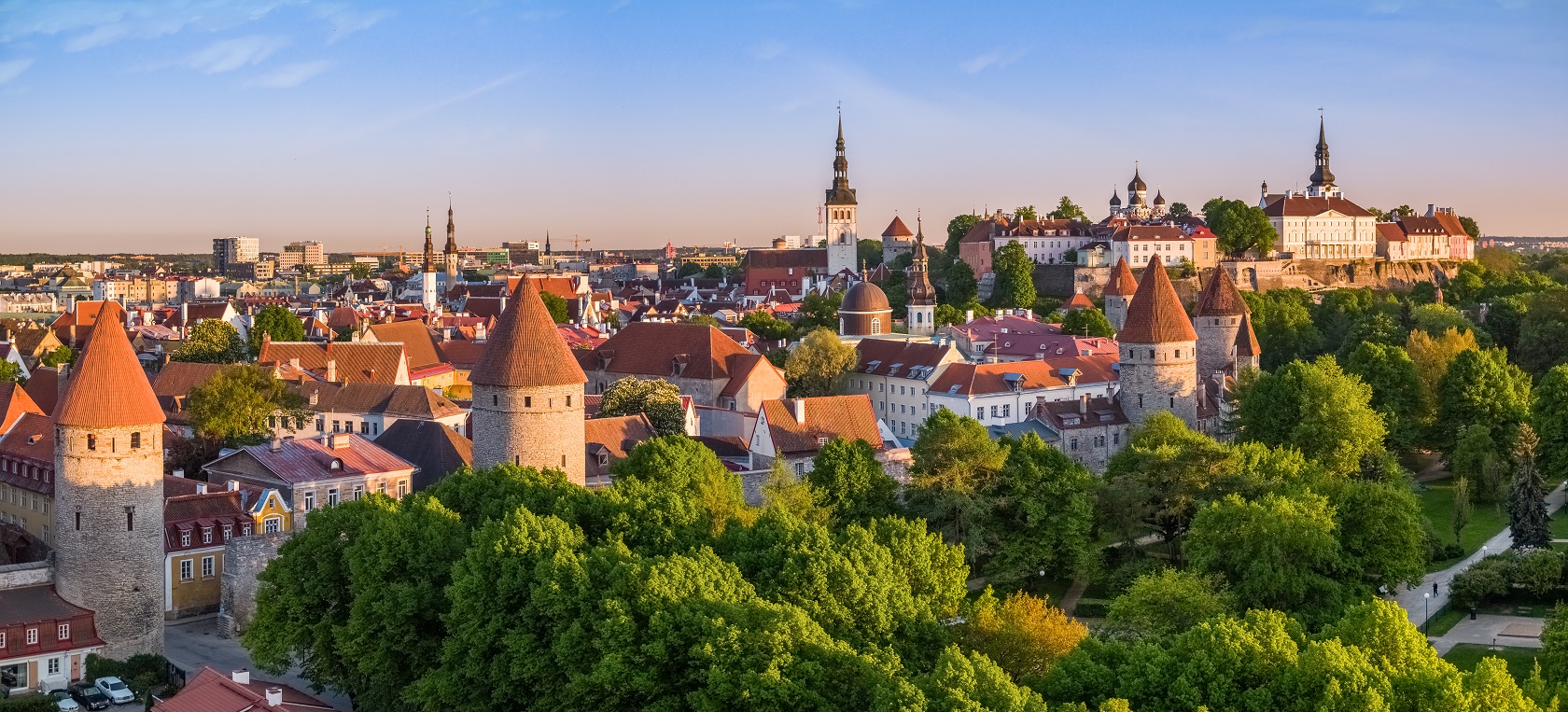 Saku Suurhall is a multi-purpose indoor arena in the Estonian capital Tallinn. Opened in November 2001, it is the largest multi-purpose hall in the country and holds slightly more than 7000 seats.
It generally hosts basketball games, as well as other sport competitions, trade fairs, corporate events and concerts.
In 2002 Saku Suurhall hosted Eurvision Song Contest. Over the years many international pop and rockstars have performed there. Just to name few - Sting, Ed Sheeran, Bob Dylan, Biffy Clyro, R.E.M., Metallica etc.
2019 Men's European Golden League Final Four also took place in this hall.
Visitors coming by car have more comfortable possibilities for parking on the sides and in front of the hall. The parking lots of the adjacent shopping centres remain also nearby.
Eurovolley FanZone is located in Vabaduse väljak (Freedom Square). From September 1st to 9th free shuttle buses are operating en route Vabaduse väljak - Saku Suurhall - Vabaduse väljak. Exact timetables and further details will be available at FanZone information booth.
The public transport bring visitors right to Haabersti bus stop located just in front of Suurhall. The buses no 22 (from Vabaduse väljak), 42 (from Kaubamaja) and 43 (from Balti jaam) drive regularly from the city centre to the hall.
"Brothers. We are not called this for nothing. We are a small country and we don´t have so much players to choose from. So our strength has always been teamspirit and to work together for a common goal as one unit. We are not the strongest ones, but we are together as Brothers. It is again a huge honor to wear our national team shirt and play for the country. This time it is totally special as we play at home."
Eemi Tervaportti
Setter
Tampere is one of the best-kept secrets in Northern Europe. Surrounded by two lakes that give the city its distinctive spacious feel, Tampere is a vibrant regional capital with active cultural life and a versatile event scene. A big city by Finnish standards, Tampere still manages to feel like a small town. In the compact city centre, everything is within a convenient walking distance.
Tampere is the central city of the sixth-largest urban area in the Nordic countries after Stockholm, Copenhagen, Helsinki, Oslo and Gothenburg; it is the third-largest city in Finland and one of the most rapidly developing regions in the country. Currently there are ca. 238,000 inhabitants in Tampere and half a million inhabitants in the Tampere Region.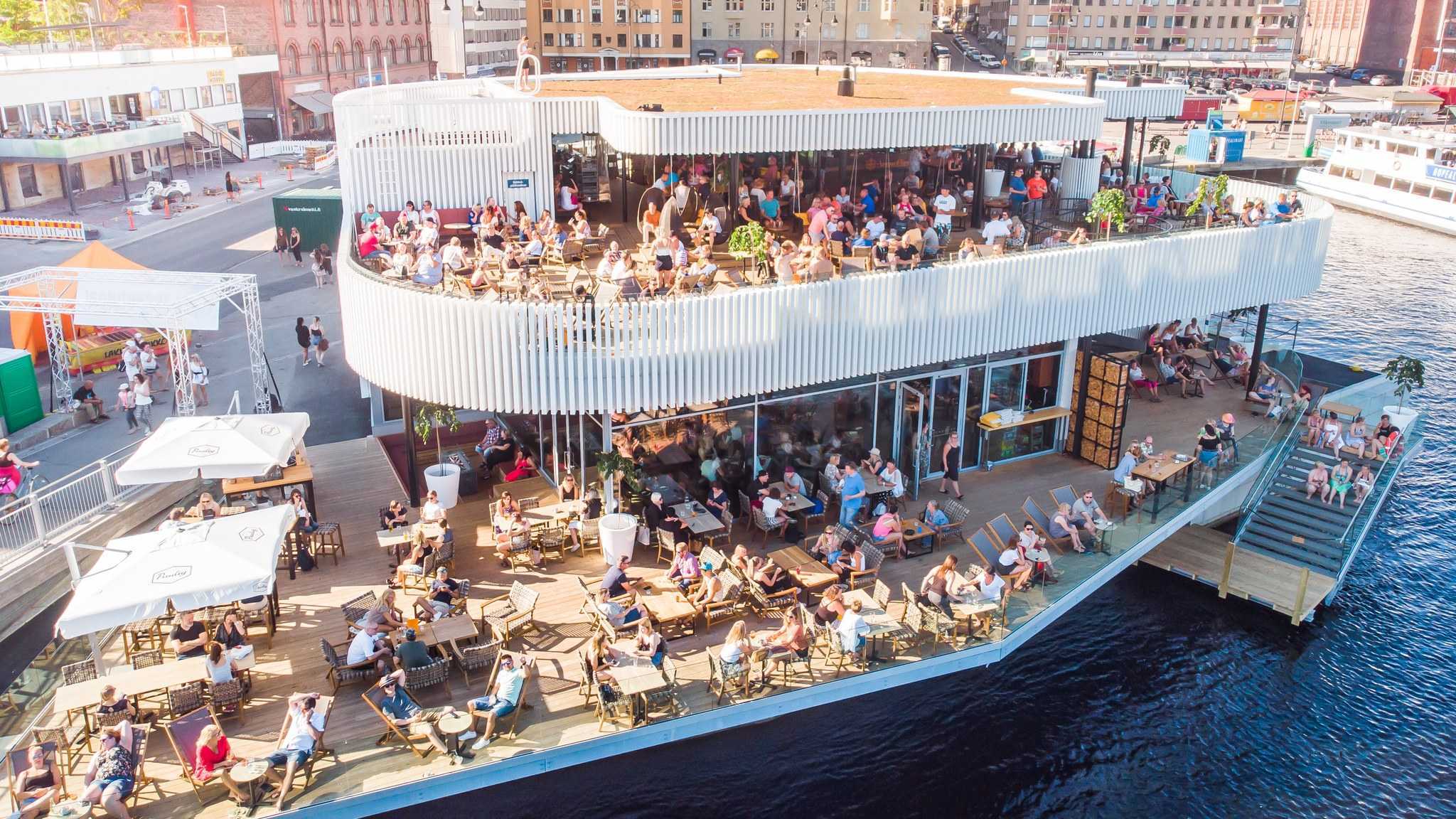 Sauna & Swim
Since Tampere is the sauna capital of the world, it would be a shame if you did not take part in this quintessentially Finnish tradition. Sauna & Restaurant Kuuma at Laukontori Market Place or Rajaportti sauna in Pispala, the oldest public sauna in Finland still in use, are both excellent options. Kaupinoja and Rauhaniemi saunas by lake Näsijärvi are also very popular.
Tampere from Above
Would you like to know what Tampere looks like from above? Näsinneula Observation Tower is Tampere's best-known landmark and the second highest observation tower in the Nordic Countries (168 metres). Moro Sky Bar at Solo Sokos Hotel Torni Tampere and Restaurant Periscope also offer impressive views over the city.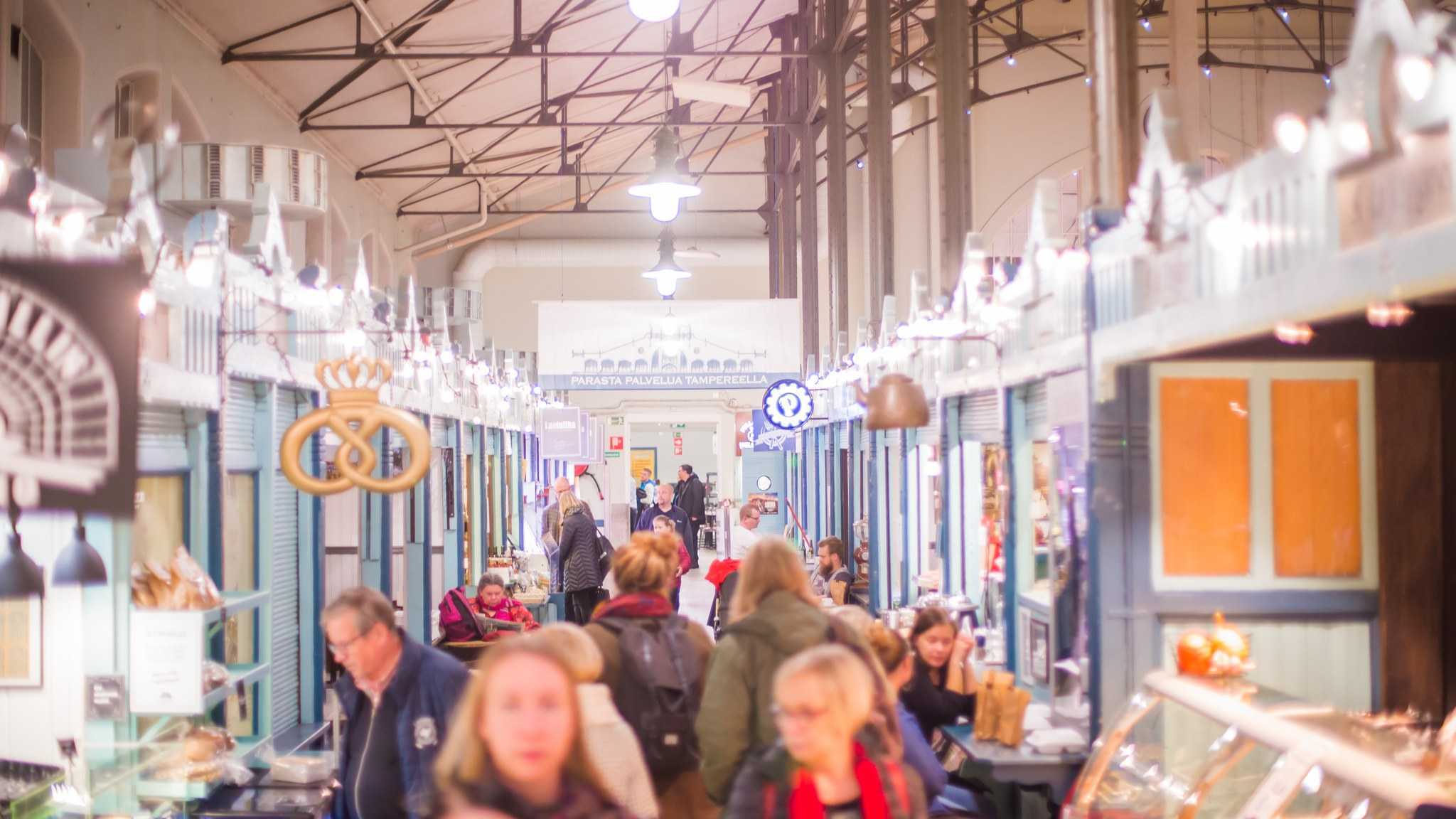 Tampere Market Hall
From local, home-made dishes to delicious French cuisine and excellent sushi, there's something for everyone at Tampere Market Hall. While you're there, why not try our local specialty black sausage with lingonberry jam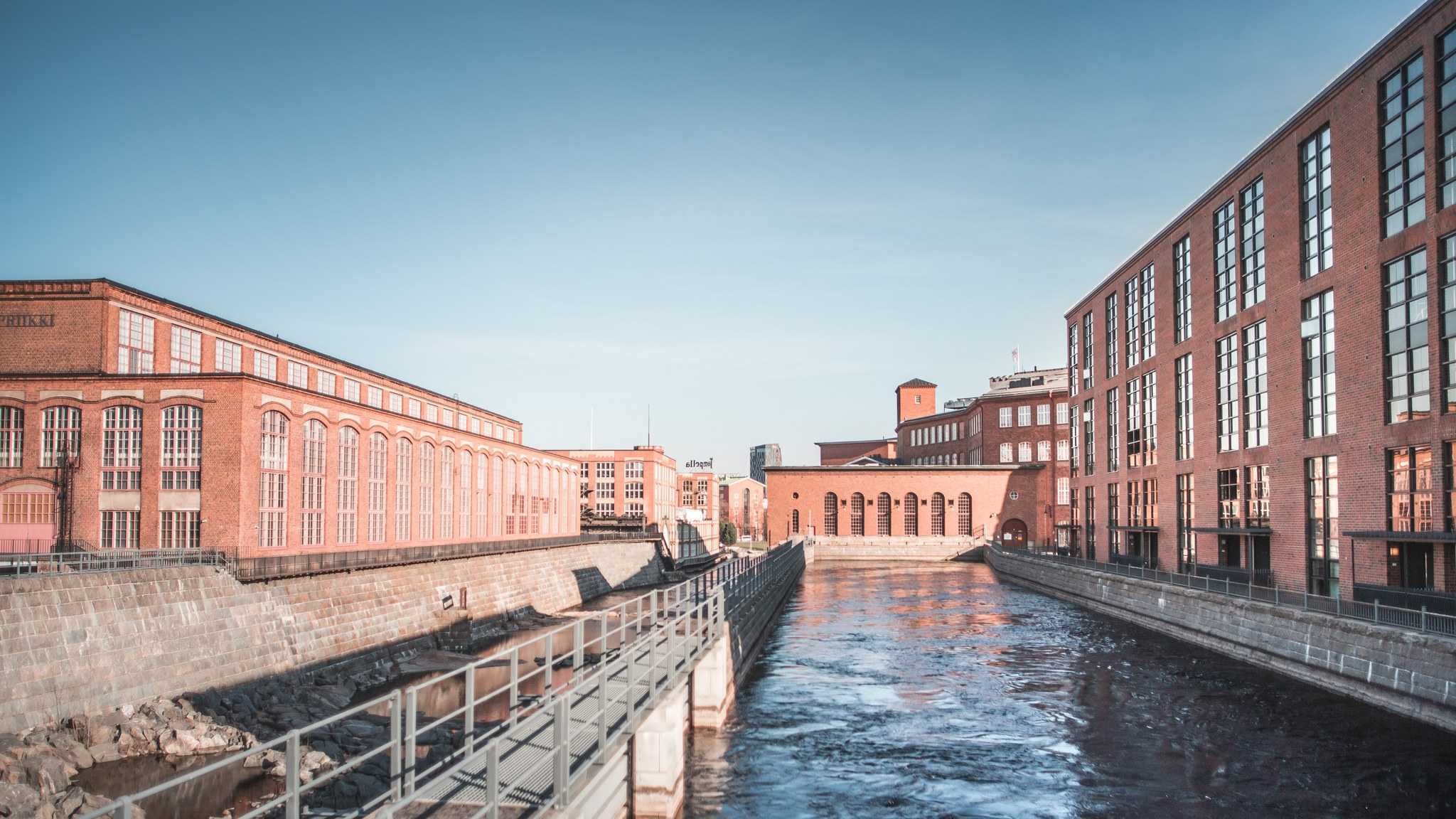 Museum Centre Vapriikki
Museum, the Finnish Ice Hockey Museum, Mineral Museum, Media Museum Rupriikki, Postal Museum and the Finnish Museum of Games. Vapriikki hosts about a dozen permanent and temporary exhibitions each year.
"I have great memories from the London Olympic Games 2012 playing in front of a home audience. It is really a special feeling. The extra boost is amazing. Our fans in Finland are amazing, you feel their support when we play abroad, but I can only guess how great it will be now at Tampere. It will be unreal. Interest and motivation of our players is huge for these games."
Joel Banks
Coach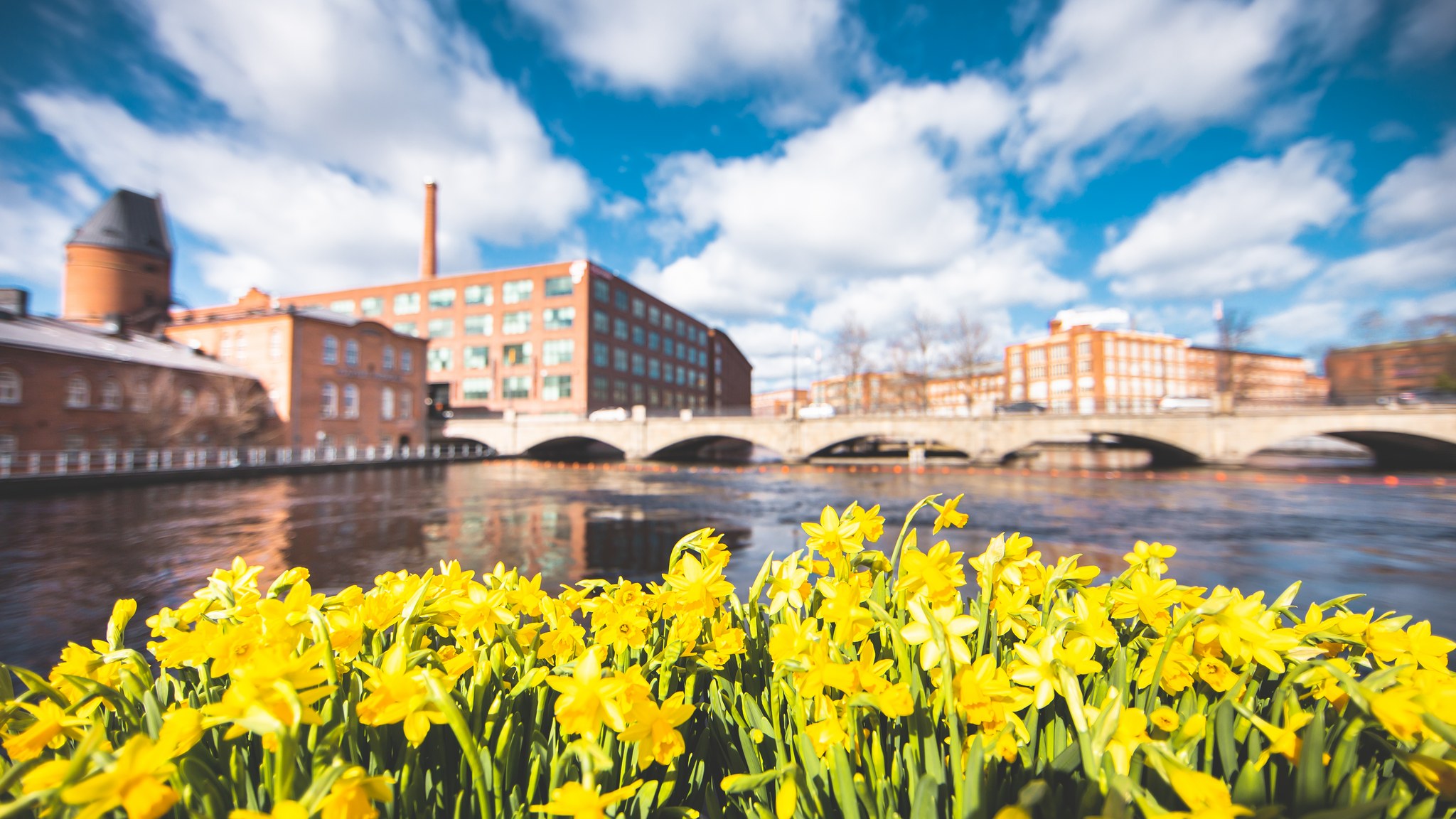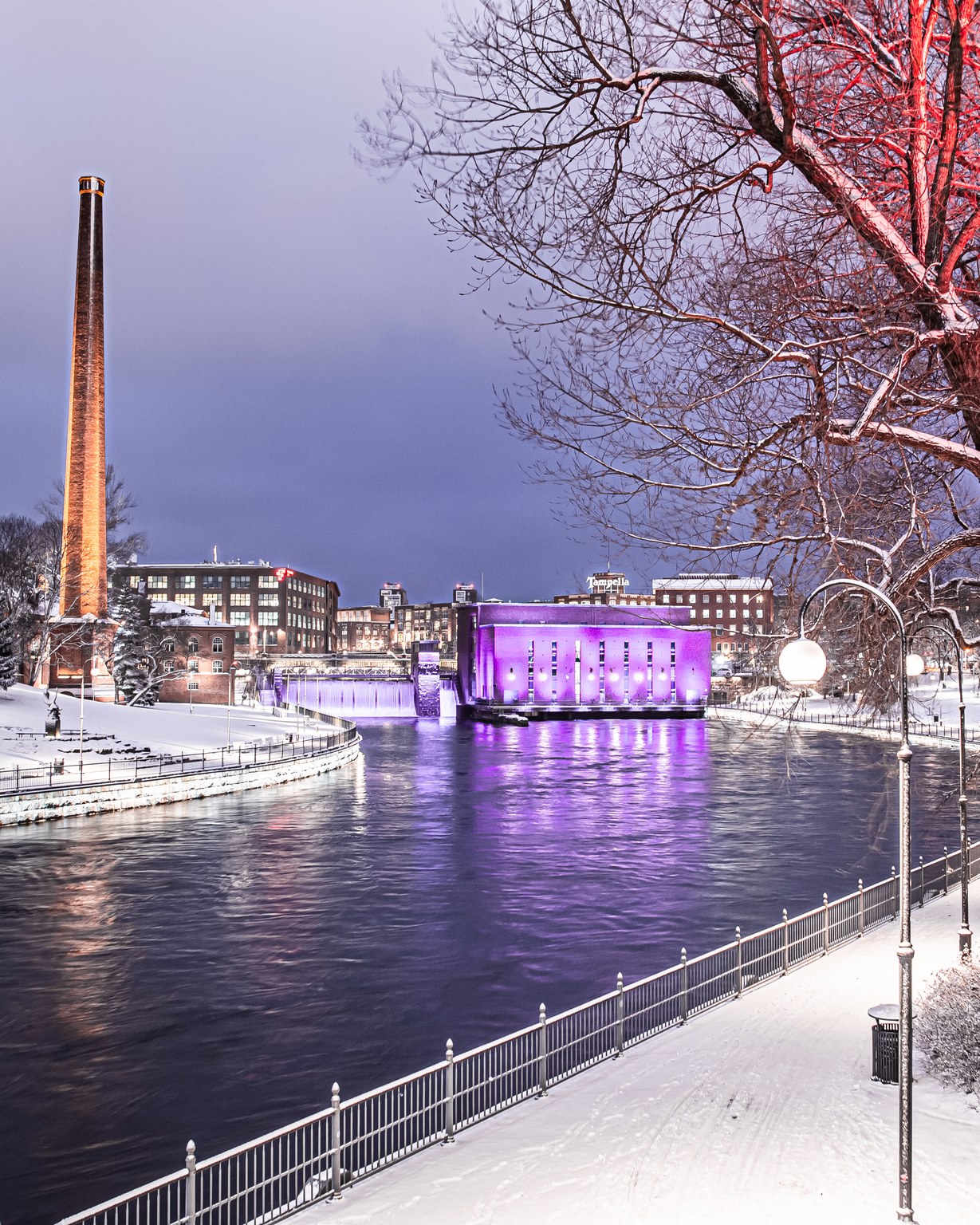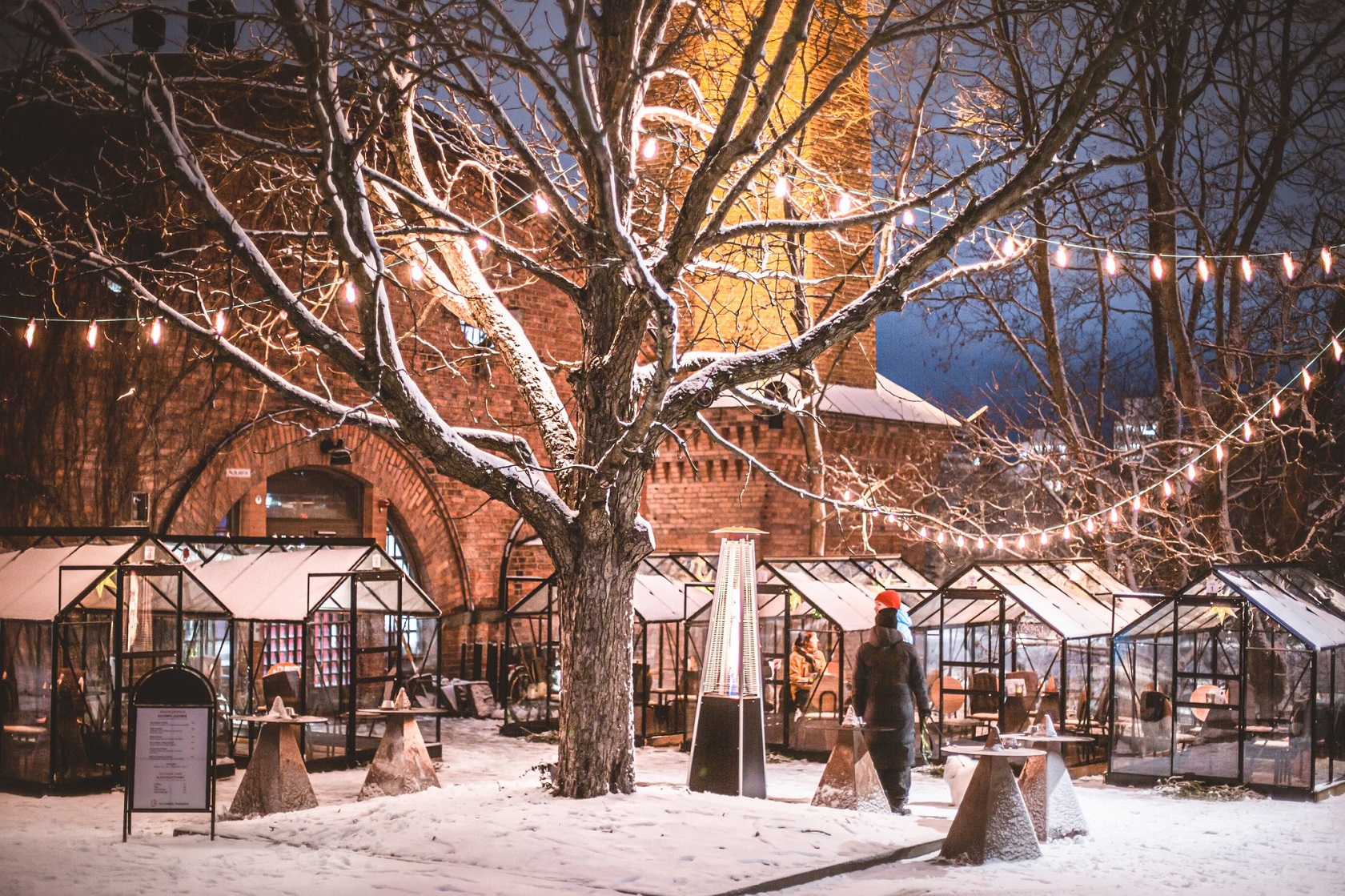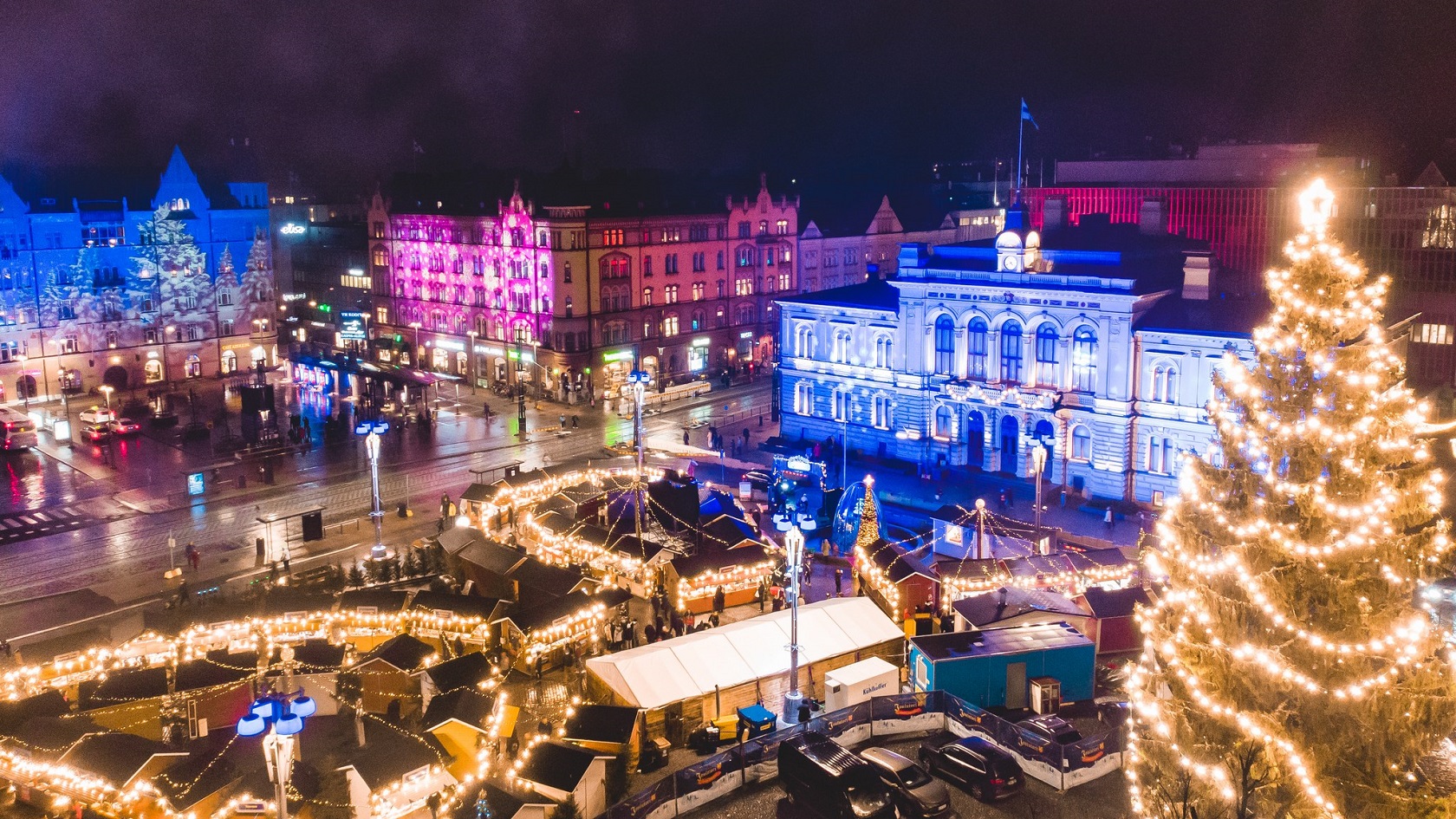 Venue | Hakametsä Arena Tampere
Tampere Ice Stadium, also known as Hakametsä Stadium, was Finland's first ice stadium originally built for the 1965 Ice Hockey World Championships. The legendary stadium is well suited for various competitions, trade fairs, concerts and other large-scale events. Hakametsä is located ca. 3 km from Tampere city centre and it is easy to reach by public transportation.
Hakametsä Icehall is just less than 4 km from the city centre and it is easily achievable walking or with you own car, taxi or bus.

You can walk from city centre to venue in 45 minutes and see beautiful sites of Tampere at the same time.

By bus you can found Hakametsä with many diffrent buslines: 3A, 3B, 6, 9A, 17, 25, 29A, 29B, 40A, 80.  All these bring you to less than half kilometer from the venue.

By car you can found venue (address Kissanmaankatu 34, coordinates 61,49°N, 23,82°E) next to Hervannan valtaväylä on eastside of the city centre. Parking places next to the venue are limited during EuroVolley.