After rebranding the CEV this year, it was also time to introduce the first ever mascot of European Volleyball.  Representing all characteristics of a Volleyball player, ACE is a young, quick, agile and jumpy squirrel, ready to take on the new challenge of being the face of the top events of our sport. Additionally, the name ACE is commonly known in the Volleyball environment and you can be sure that our cute and playful mascot will be a major hit among all fans. ACE is ready to meet everybody of our Volleyball family, so be there to grab a selfie!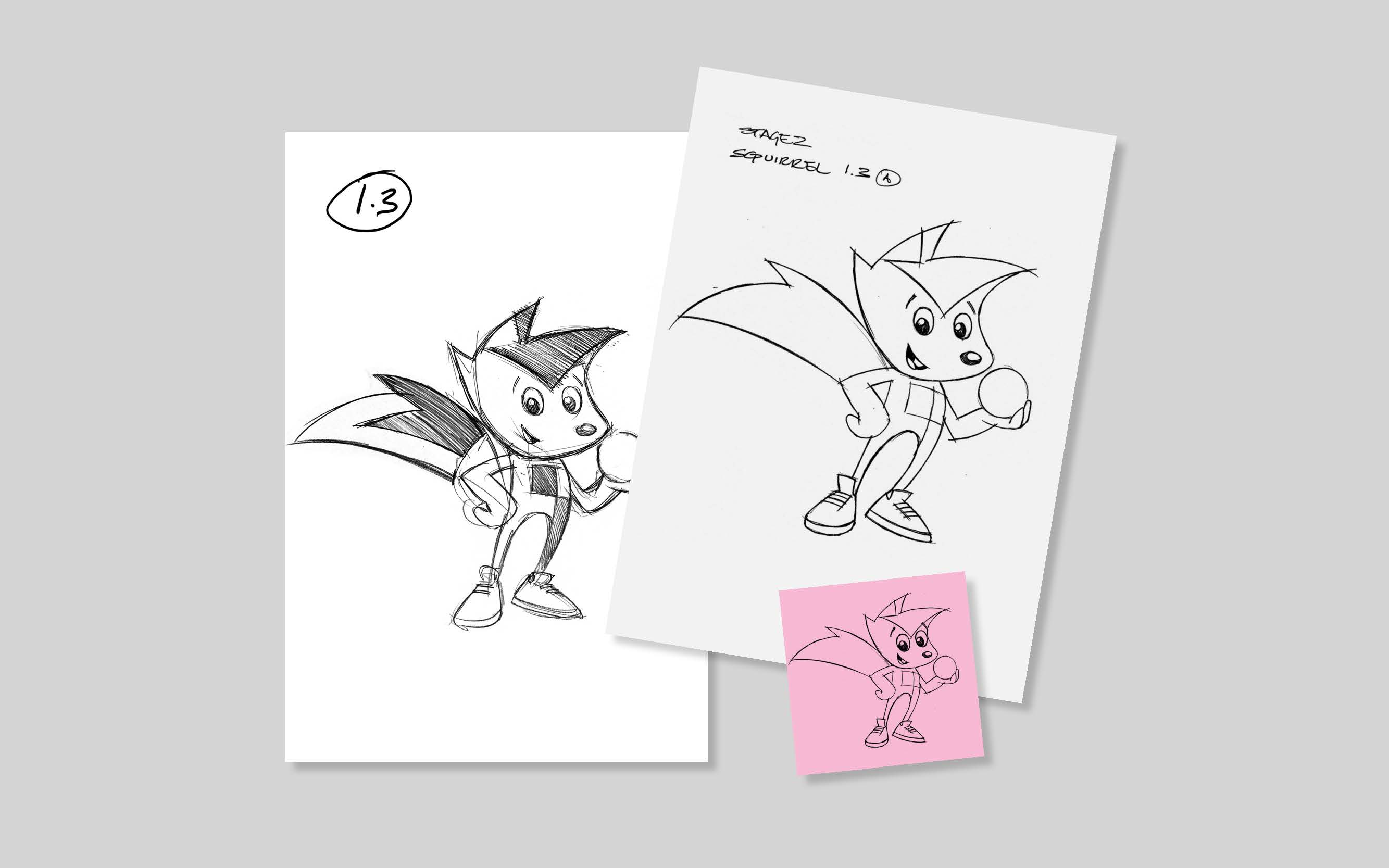 "Hi guys, my name's ACE. Unfortunately I am not able to talk, but I can type! I am really excited about joining the Volleyball family and look forward to seeing seeing everyone at #EuroVolleyM!"
ACE
Mascot
As ACE is a die-hard fan of Volleyball, it will travel Europe and will have its first performance during the #EuroVolleyW. From now on, ACE will be present at all CEV tournaments, including Beach and Snow Volleyball, to promote the sport in Europe.
You can meet ACE online on our social media channels, on TV and of course in our stadiums. There is going to be a lot of fun with ACE on and off the court! Make sure you are there to meet it!
Creation
On Friday, Volleyball fans all around the world were able to see a sneak peak of the new CEV mascot – a pool was created allowing everyone to cast their vote on the furry friend of the CEV. Eventually "ACE" was the most popular option, beating "Kris" by a landslide. On Wednesday the 21th of August, ACE arrived at the CEV office in Luxembourg to report for duty. Shortly after, our mascot has its first real performance at the #EuroVolleyW.
ACE's first day at the CEV