Slovenia are one of the four CEV EuroVolley 2019 Men organisers, and back on 6 June they revealed the official trophy in conjunction with a number of special actions held 99 days before the competition gets underway in Ljubljana.  The golden trophy, weighing 9.6 kilos and measuring 74 cm, is a truly handmade product, whose design reflects the modern, fresh and young CEV brand. It is gold-plated in a galvanic bath of 24 karats gold.

The trophy will be in the hands of this year's European champions – who will emerge in Ankara and Paris for women and men, respectively, this coming September. I t is planned to use this very same trophy for future editions of the continental showpiece event for national teams in the future.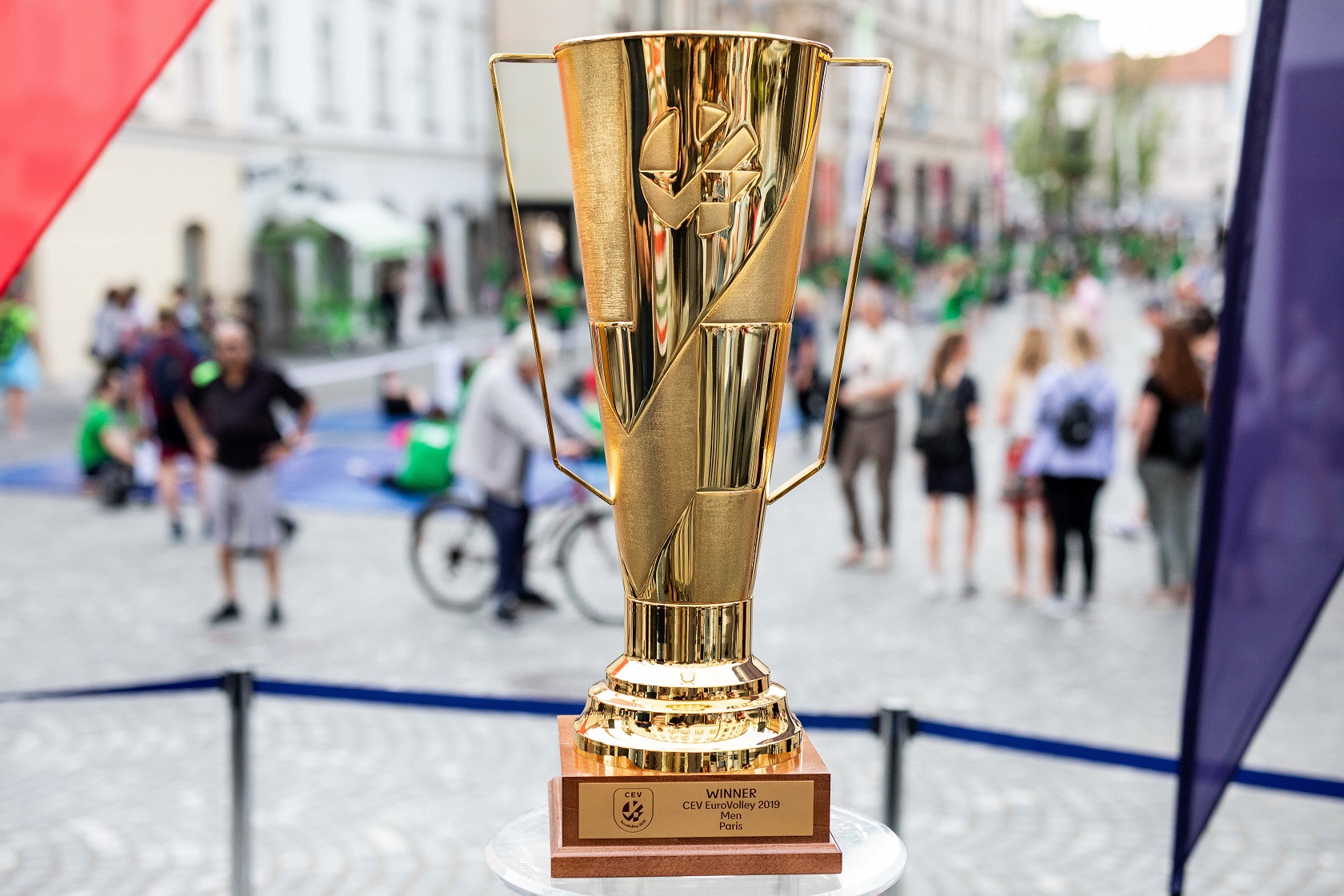 Italian-based company GDE Bertoni was responsible for the production of the trophy, having produced a number of important international trophies, such as the FIFA World Cup and the UEFA Champions League, and many other elite competitions. 
It took three months to produce the new iconic, glittering trophy, thus involving the expertise, skills and knowhow of a number of artisans.