As many as four players from the Belgian national team are of Polish descent. These are Kaja Grobelna, Dominika Sobolska, Karolina Goliat and Dominika Strumilo. The side story is that all four players come from well-known Volleyball families.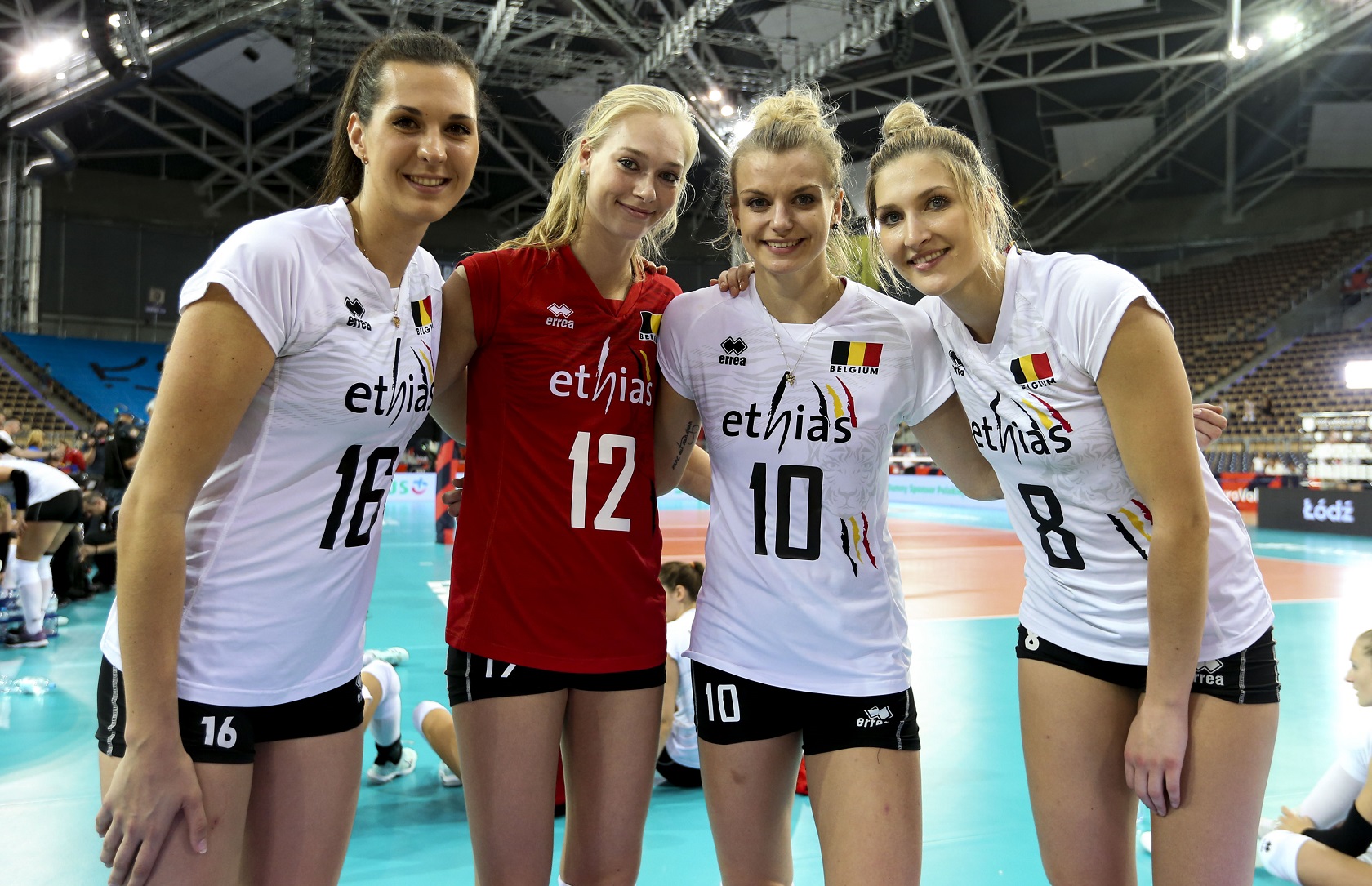 (L-R) Karolina Goliat, Dominika Strumilo, Dominika Sobolska and Kaja Grobelna
Middle blocker Dominika Sobolska was born in Belgium but white-and-red blood flows in her veins. Father Tomasz played Volleyball in Wroclaw and her older sister Marta is a Volleyball player too. Interestingly, they played together in 2010-2012 while representing Gwardia WROCLAW. "For us, Polish women in the Belgian national team, a match with the home team will be a great experience. There will definitely be emotions, not just on court. I love coming back here, in Poland I feel at home," said Dominika.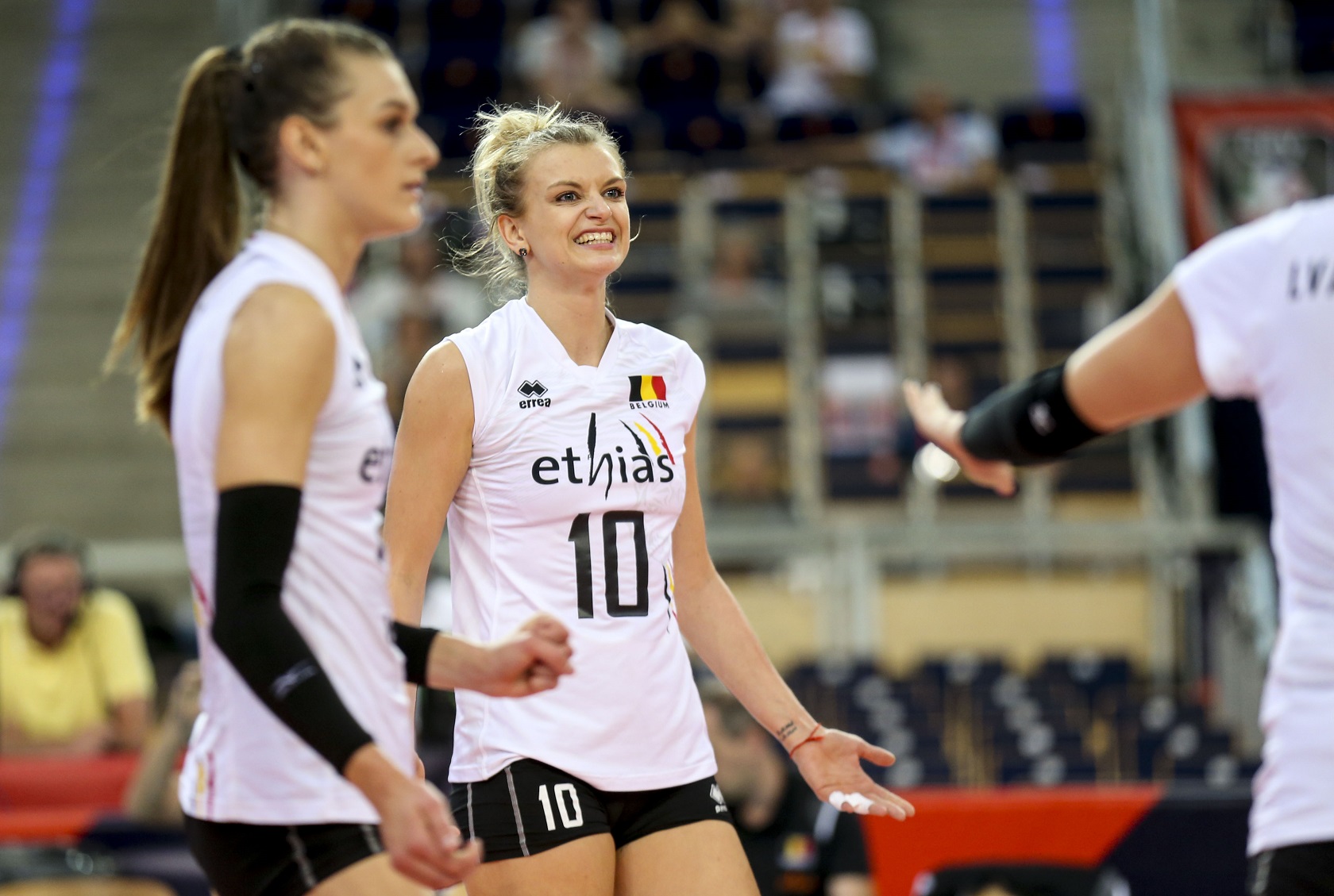 Sobolska (10) celebrates with her team
Kaja Grobelna has certainly Volleyball in her genes too. Her father, Dariusz Grobelny, also played Volleyball as an opposite hitter. In the years 1992-1994, he played for the Polish national team. No wonder Kaja and her brother Igor Grobelny decided to follow in the footsteps of their father – Igor is now playing for the Belgium men's national team. Grobelna played two seasons in the Polish league in the team Grot Budowlani LODZ. With this club, she won silver and bronze medals of the Polish championship, as well as the Super Cup and the Polish Cup. "For me it is great that this tournament is taking place in Poland because I was born here," she said. "I was very happy when I found out that we would play in Lodz, I know this Atlas Arena very well. I feel positive energy and adrenaline. I might say that it feels like coming home," Grobelna said.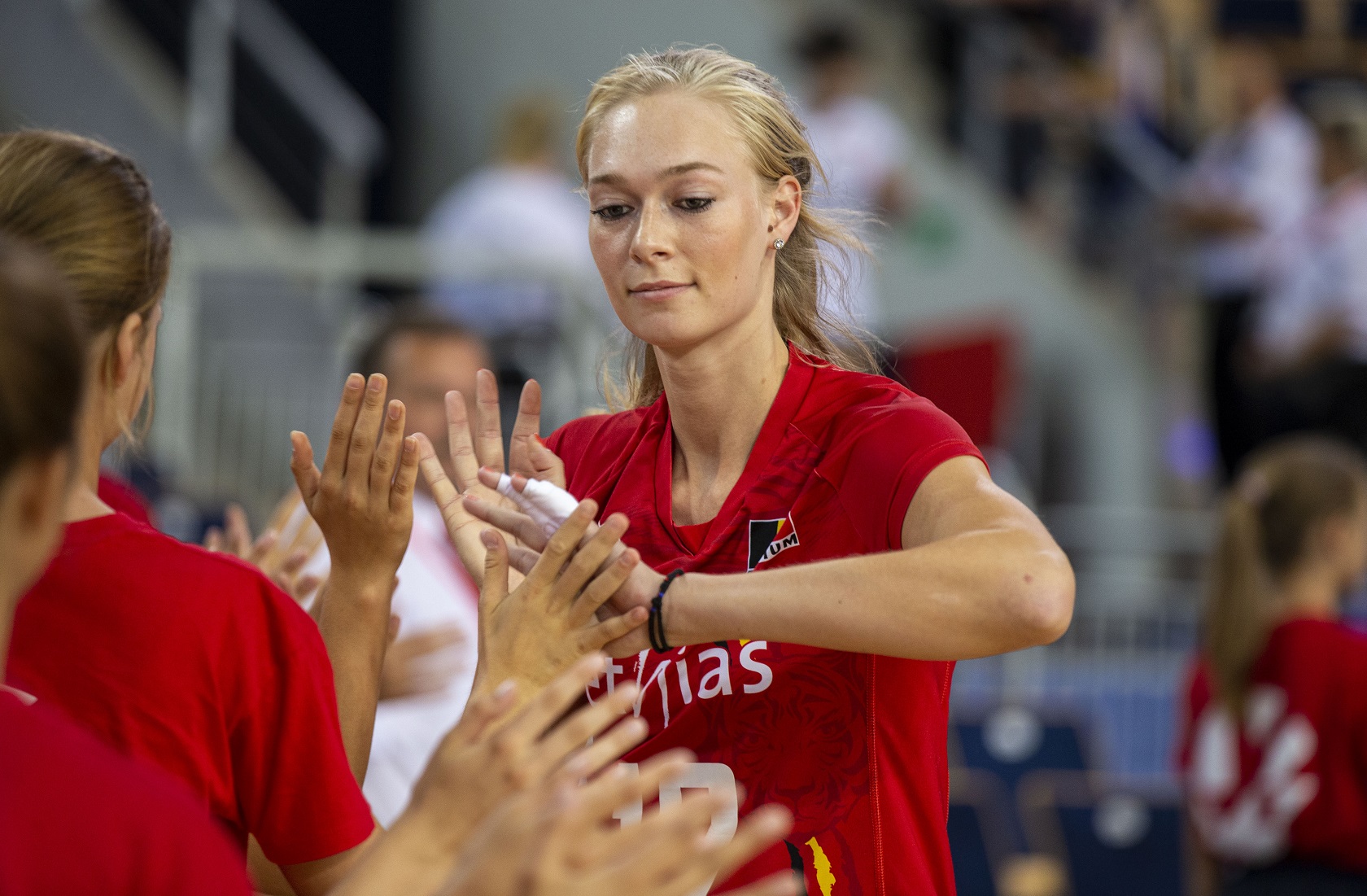 Strumilo greets those on the team bench