CEV EuroVolley 2019 Women will be reaching its climax this coming weekend, with two semi-finals featuring titleholders Serbia vs. Italy and co-hosts Turkey vs. Poland. The historic event held for the first time across four countries and with participation of as many as 24 teams has been a huge success in many ways – primarily by sparking a real Volleyball fever across the whole of Europe and in terms of attendance to the matches. On Wednesday, an all-time record crowd of 12,000 people attended the quarterfinal match between Turkey and the Netherlands in Ankara – while 9,390 people witnessed Poland's dramatic 3-2 victory over Germany at Atlas Arena in Lodz.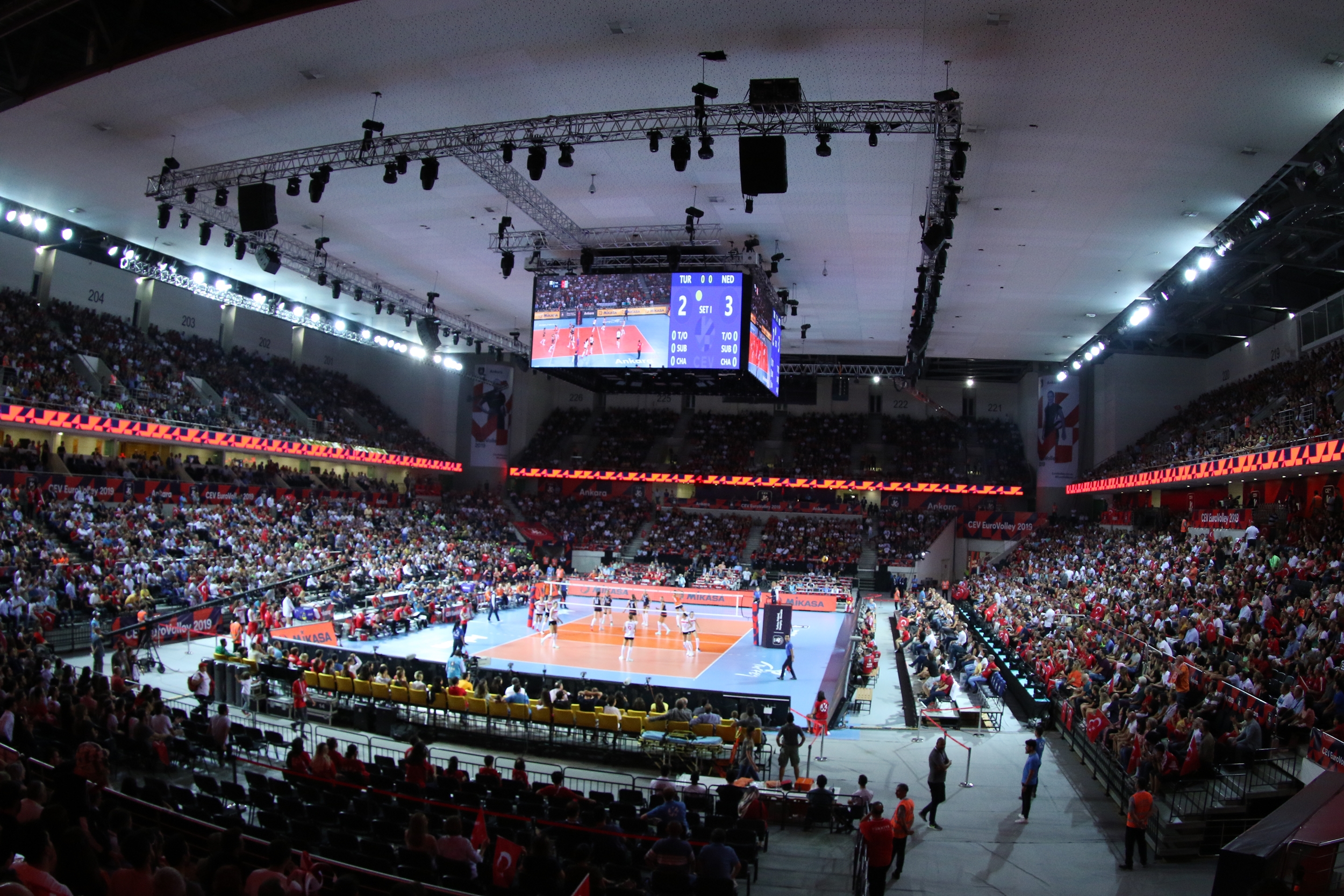 Full house in Ankara Sport Hall during the EuroVolleyW semifinal game between Turkey and the Netherlands
To start prepping for the exciting matches to come, this is some interesting info you may want to know ahead of Saturday's semi-finals!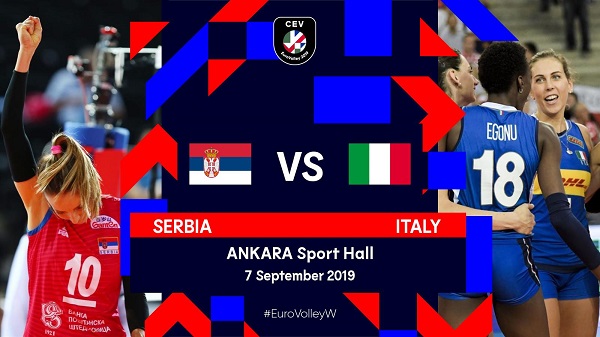 Serbia vs. Italy (at 17:00 local time)
• Serbia (incl. predecessors Yugoslavia and Serbia and Montenegro) and Italy have played each other six times at the European Championship, with three victories apiece.
• The most recent such clash was in the quarterfinals in 2013, when Serbia won 3-0.
• In 2007, Italy beat Serbia 3-0 in the gold medal match.
• Serbia won the World Championship title in 2018, after a 3-2 win in the final against Italy. Tijana Boškovic (26) and Paola Egonu (33) were their team's top scorers in that final.
• Italy beat Serbia 3-1 in the 2019 FIVB Volleyball Nations League. Italy scored 13 points from blocks in this match and had Egonu scoring 32 points, 20 more than Italy's next highest scorer (Cristina Chirichella with 12). Katarina Lazovic scored the most points for Serbia, with 16.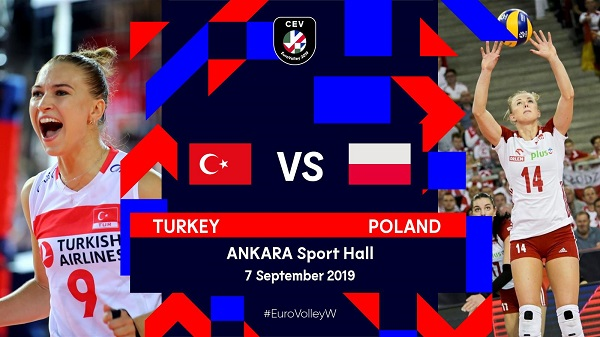 Turkey vs. Poland (at 19:30 local time)
• Turkey and Poland will face each other for the third time at EuroVolley.
• Poland won the final against Turkey in 2003 (3-0) and Turkey beat Poland in the playoff round in 2017 (3-1).
• Turkey are on a four-match winning streak versus Poland in major competitions since their last defeat in the preliminary round at the European Games in 2015. Turkey then won the final against Poland at those Games held in Baku.
• The most recent match between Turkey and Poland was in the 2019 FIVB Volleyball Nations League. Turkey won 3-2 after Poland had taken a 2-0 lead in this match. Ebrar Karakurt scored 30 points for Turkey in that match.