Since the history-making CEV EuroVolley 2019 Women started some two weeks ago, more than 200,000 people have attended matches featuring the top 24 teams in Europe.

The exact figure of the grand total stands at 200,991 this far and it is due to increase even further with the semis and medal matches due to follow later this weekend in Ankara. This is testament to the real Volleyball fever sparked by the prime competition for national teams with matches held across as many as four countries for the first time in history.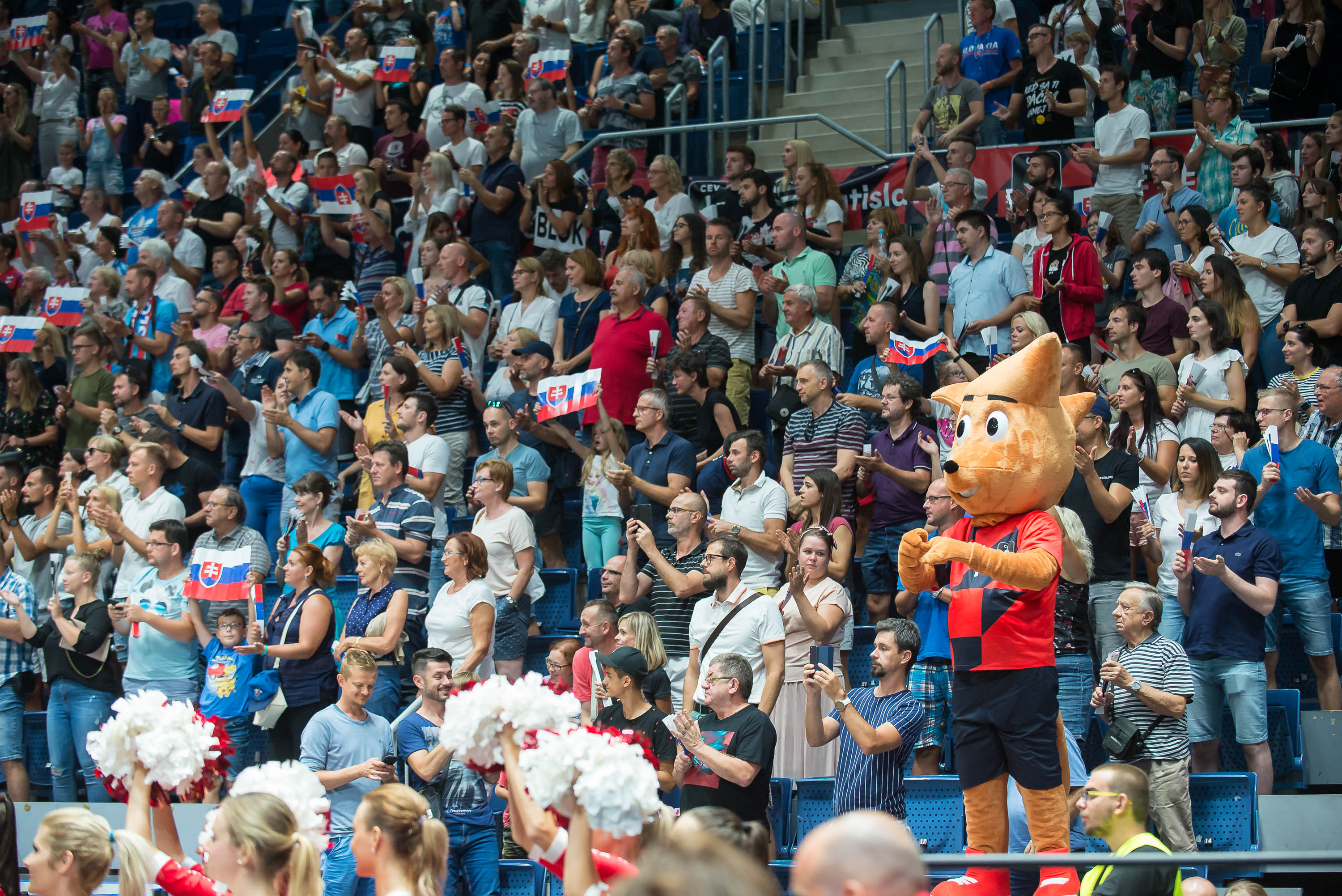 Mascot Ace with crowd in Bratislava
The Pool A matches held in Ankara accounted for as many as 47,920 spectators, with 40,850 fans visiting the Pool B matches held at the iconic Atlas Arena in Lodz, where EuroVolley Women has returned ten years after a highly successful edition held in 2009.
Hungary and Slovakia joined the Volleyball fever as well, with 21,400 and 34,581 fans following the Pool C and D matches held at Papp Laszlo Sports Arena and Ondrej Nepela Ice Arena in Budapest and Bratislava, respectively.
The Volleyball mania continued with the 8th Finals and quarterfinals, registering records of attendance standing at 30,730 and 25,510, respectively. The quarter-final matchup featuring Turkey and the Netherlands from Wednesday night has accounted for the largest crowd at the tournament this far, with 12,000 people rooting for the 'Sultans of the Net' as they beat the 'Oranjes' 3-0 at Ankara Sports Hall.
The matches featuring the home team of Slovakia have broken records with each competition day, with the 8th Final fixture against Italy accounting for the highest record of attendance registered for a Volleyball match in history in that country – as 6,430 people came together at the arena named after figure skating icon Ondrej Nepela.