The historic CEV EuroVolley 2019 Women has produced an unprecedented Volleyball mania, which is due to reach its climax on Sunday late afternoon with the medal matches at Ankara Sports Hall. Slovakia are one of four countries that played host to an event that has literally broken new ground for Volleyball in Europe. While visiting the final weekend of the tournament in Turkey's capital city, the President of the Slovak Volleyball Federation (SVF), Mr Martin Kraščenič, was still in awe of the experience.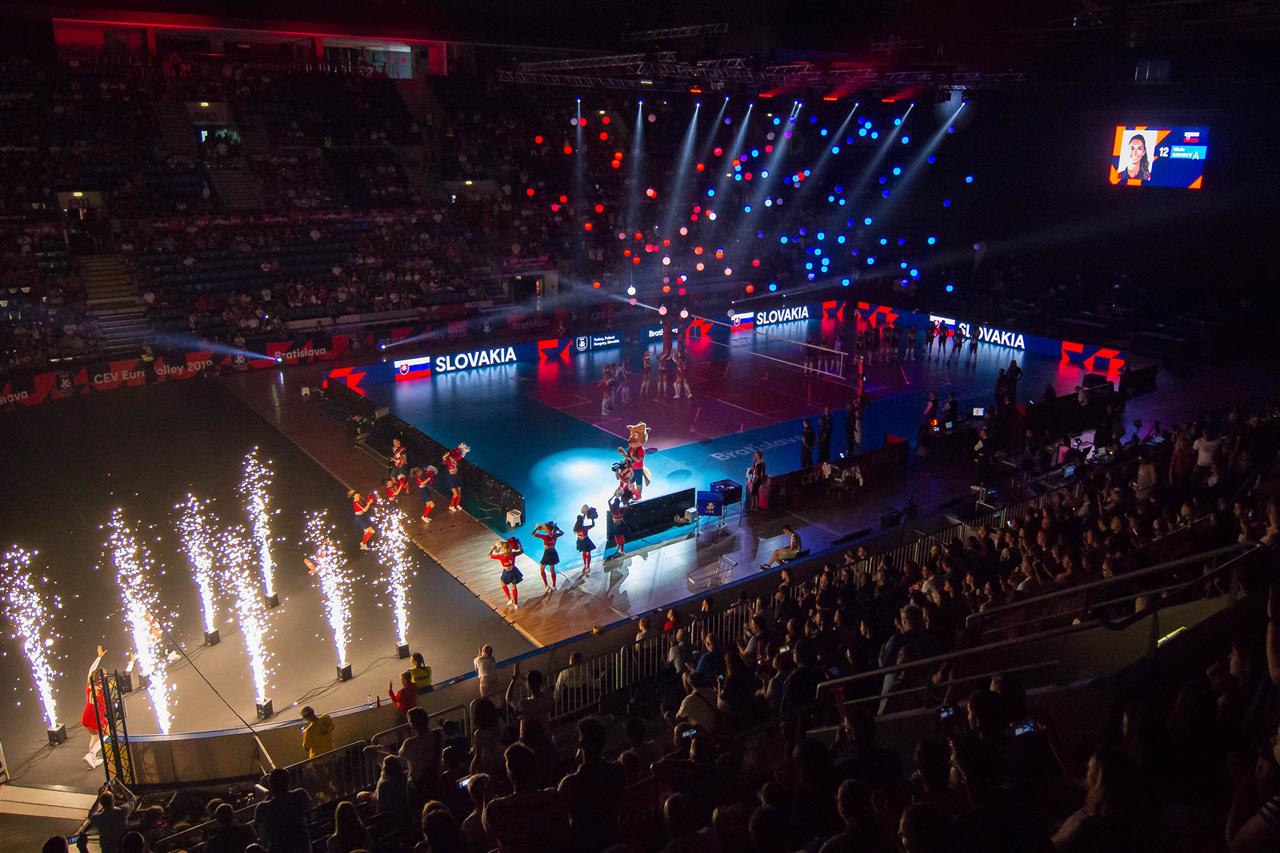 As many as 43,111 people visited the EuroVolley Women matches held at the iconic Ondrej Nepela Ice Arena in Bratislava as Slovakia played host to such an event for the first time in their history. The organisers set a record of attendance with each competition day and especially with each match featuring the home team of Slovakia, with the highest figure – 6,430 – registered for the 8th Final fixture against Italy. This accounts for an all-time record for any Volleyball match (men or women), breaking the one set back in 2015 in a men's friendly match between the national teams of Slovakia and Poland.

"It is still difficult for me to find the right words to express the satisfaction and pride we all feel," Mr Kraščenič said. "I have to admit that the results, on and off the court, have literally gone beyond everyone's expectations."
While enjoying the home-court advantage, Slovakia made it for the first time through the pool phase at EuroVolley, before losing to Italy in the 8th Finals. EuroVolley in Bratislava stood out not only for the large crowds, but also for the truly unique ambiance, the spine-tingling light shows, and the entertainment – an experience that Slovak people and visiting foreign fans will never forget.
"We have taken Volleyball to the next level and delivered something unprecedented in the history of our sport," the SVF President continued. "This experience has awakened our appetite for the delivery of more such events. We have started discussing plans for next year and the years to come, even though we still have to define what we would like to apply for, maybe the FIVB Challenger Cup, but we will see. One thing is for sure: I would like to thank the CEV for giving us this opportunity and all involved for their contribution to the delivery of such an amazing experience."