Neslihan Demir Güler, one of the legendary names in Turkish Volleyball, claimed a EuroVolley silver medal when Ankara previously hosted the continental showpiece event for women's national teams back in 2003. Some 16 years later, she is working as an advisor for the Turkish Volleyball Federation. She has attended many of the matches of this year's EuroVolley to support the younger generation of 'Sultans of the Net' after retiring from competitive sport back in May of 2018.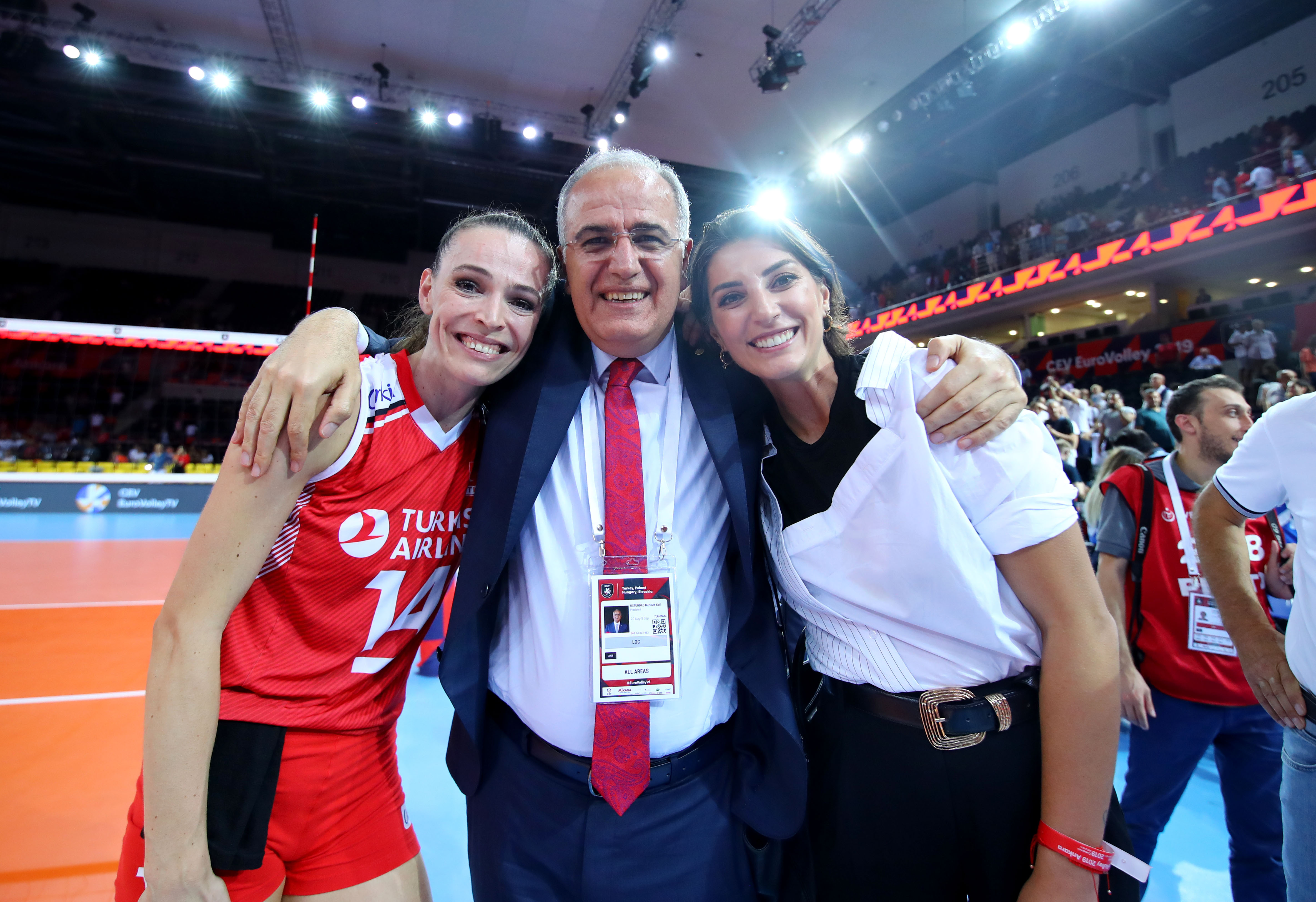 Neslihan Demir Güler (right) together with Turkey's team captain Eda Erdem Dündar and the President of the Turkish Volleyball Federation, Mehmet Akif Üstündag
"It was a great feeling to play the final of the European Championship that we hosted in 2003. The support from the audience was incredible and there was a great atmosphere in all of the matches," says Neslihan, who was the youngest member of Team Turkey at that time.
"Taking part in one of the most prestigious tournaments in Europe at the age of 19 had a positive impact on my career. We did not have any such experience when playing the final in 2003 but we did our best with the support of our audience. I am very proud to say that I was a member of the team that made history for Turkish Volleyball," she continues recalling the day when Turkey lost 0-3 to Poland.
"Sixteen years later, we are here again ahead of another final but this time I have a different mission. I would like to be playing but I feel the excitement even from the stands and I enjoy it very much. I wish our national team much success in this EuroVolley final," she concludes.
On Sunday at 19:30 local time, Turkey will play Serbia in the gold medal match of CEV EuroVolley 2019 Women.