Tijana Boskovic is not only a two-time European champion with Serbia, but also the Most Valuable Player (MVP) of the last two editions of the continental showpiece event! The only 22-year-old opposite hitter was again her team's most prolific scorer in the gold medal match with Turkey to add another accolade to an already impressive resume, especially for a player that is still so young.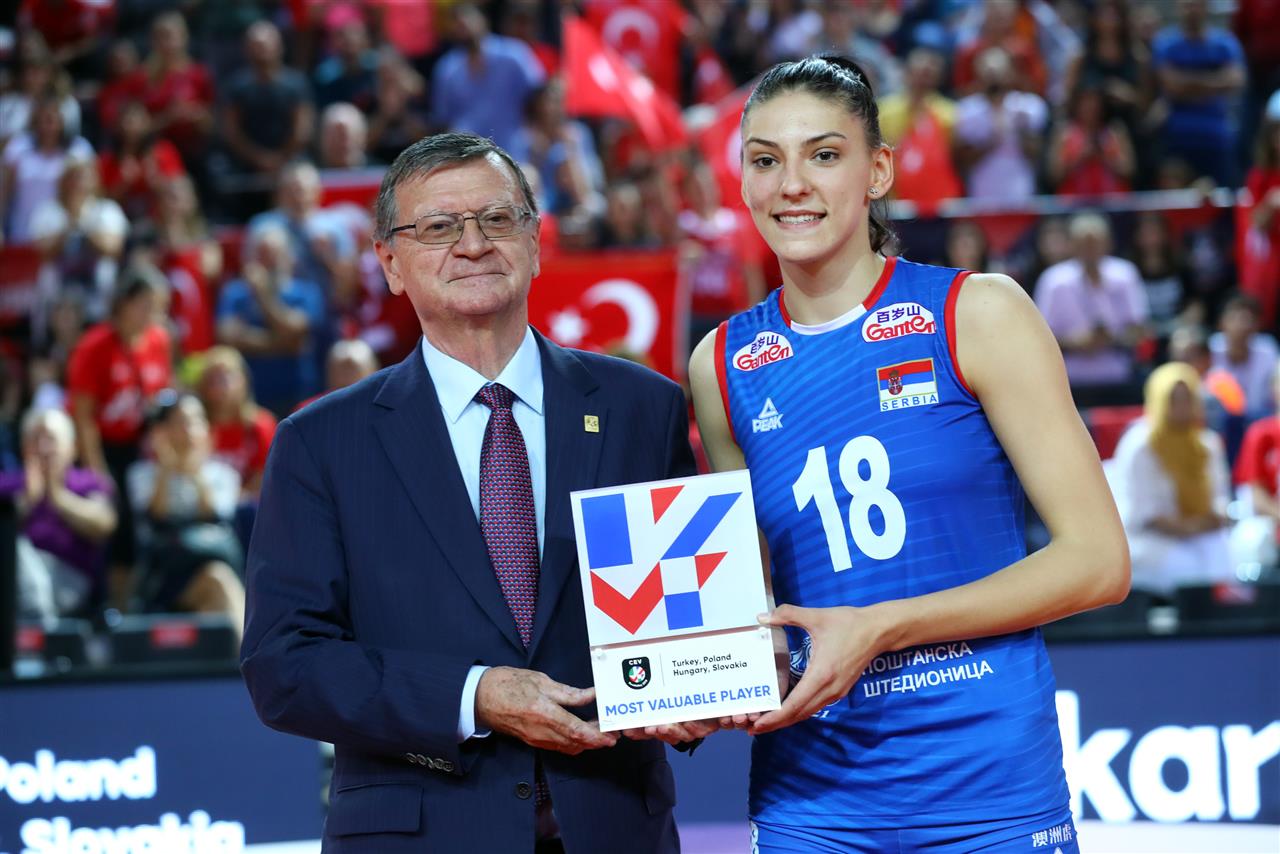 The two-time 'CEV Female Volleyball Player of the Year' (2017 and 2018), Boskovic scored 23 points in the gold medal match to finish the competition on a tally of 142 points – the third-highest in the tournament behind Italy's Paola Egonu (196) and Poland's Malwina Smarzek-Godek (168).
Boskovic looked very emotional at the end of the dramatic 'grand finale' of the historic EuroVolley, held for the first time across as many as four countries. "I think we deserved this gold medal. We worked very hard for it for the last few months and it feels good to triumph this way. This result is extremely important for our team and for the whole of Serbia as a nation as well," she said shortly after the last point of the final with Turkey.
Since helping Serbia secure the U19 European title back in 2014, Boskovic has become a real Volleyball superstar. A two-time European champion, world champion and Olympic silver medallist, the only major accolade still missing from her collection is a Champions League crown.