Turkey
Ranked no. 5 in Europe, Turkey have three EuroVolley medals to their name this far – silver when they hosted the event in 2003 and lost to Poland in the final, bronze in 2011 when they beat Italy 3-2 in the 'small final' as well as in 2017 in Baku, where they edged hosts Azerbaijan for a spot on the podium. Turkey are the silver medallists of the inaugural FIVB Volleyball Nations League in 2018. Turkey have qualified once to the Olympic Games, finishing ninth at London 2012. They have also competed four times in the FIVB World Championship, with their best result a sixth place achieved in 2010.
Full Team List
---
"We will play our matches in front of our fans and this is obviously an advantage for us. We have strong opponents and we will face the top teams in Europe. I hope that we will perform well during these games. I wish the very best of success and luck to all participating teams."
Eda Erdem Dündar
Captain of Turkey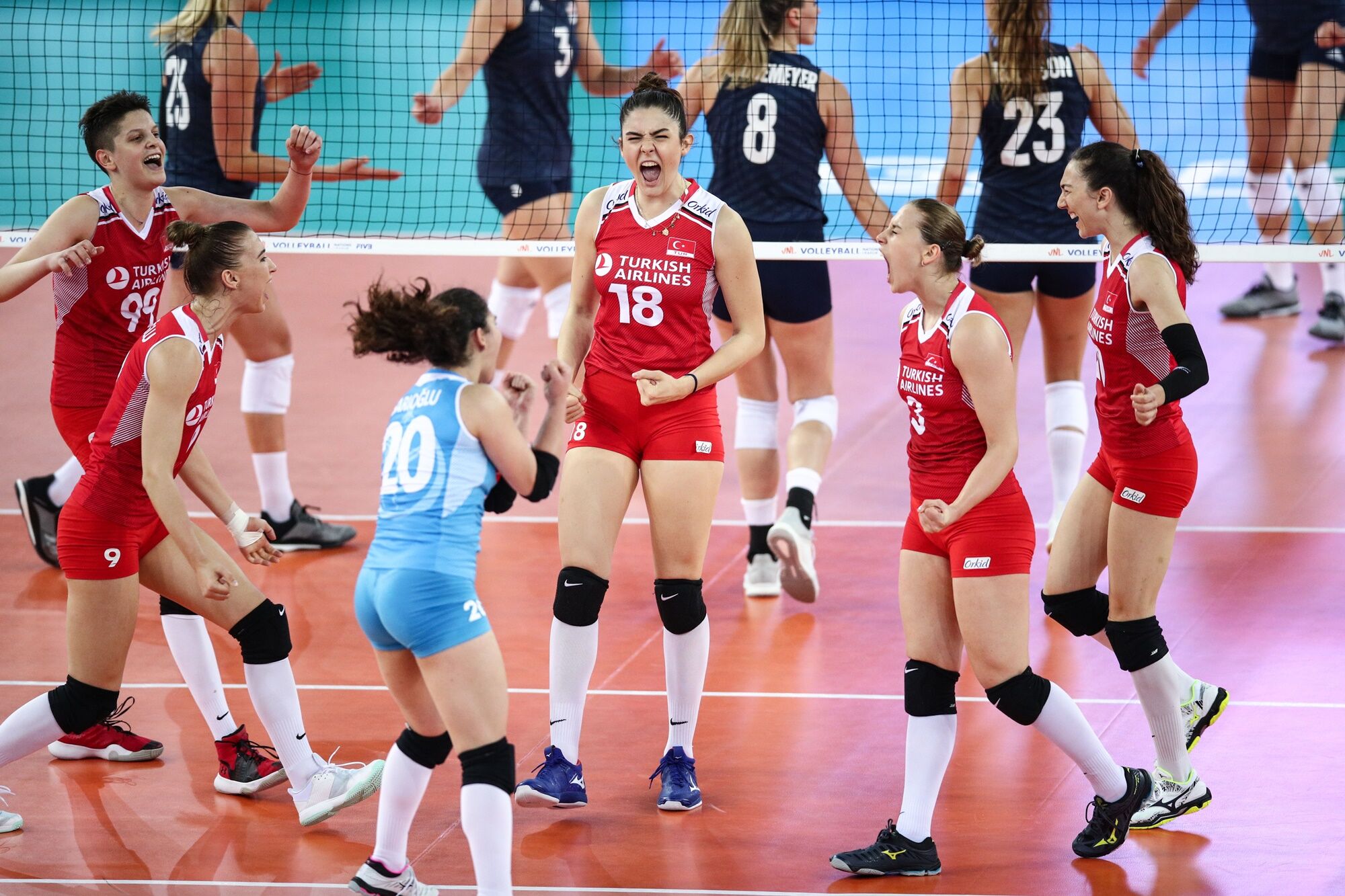 "You know that we will host EuroVolley for the second time after doing so in 2003 but this time it will be a historic event involving as many as four host countries. This is a very important tournament for us. Therefore, last year we changed our roster and introduced young players to the team. We can say that working with young players is both an advantage and a disadvantage. They have a lot of energy and motivation, and are a great mix."
Giovanni Guidetti
Head Coach of Turkey