EuroVolley Ambassador
Jan Hadrava
Czechia
Profile
Jan grew up in different places because his father was pro volleyball player, but his most important youth volleyball steps were made in Prague (team USK/ČZU, now called VK Lvi Praha). After finishing High school, he played three years in Dukla Liberec and from there went to France with Nantes Reze for two seasons.
After France he started to play in the Polish Plus Liga with Indykpol AZS Olsztyn, where he played for four years. More recently he played in Italy with Cucine Lube Civitanova.
Before getting into the senior national team, Jan was part of the youth and junior national teams. 2021 will be his 6th season in the senior national team. Prior to moving to Poland, Jan also played beach volleyball and has participated in the World Tour, European Masters, World and European Championships, Continental Cup, European Games in Baku among others.
"It is a great honour to represent my country and the Czech flag at such a big event. Especially when it will take place at home, hopefully in front of Czech spectators."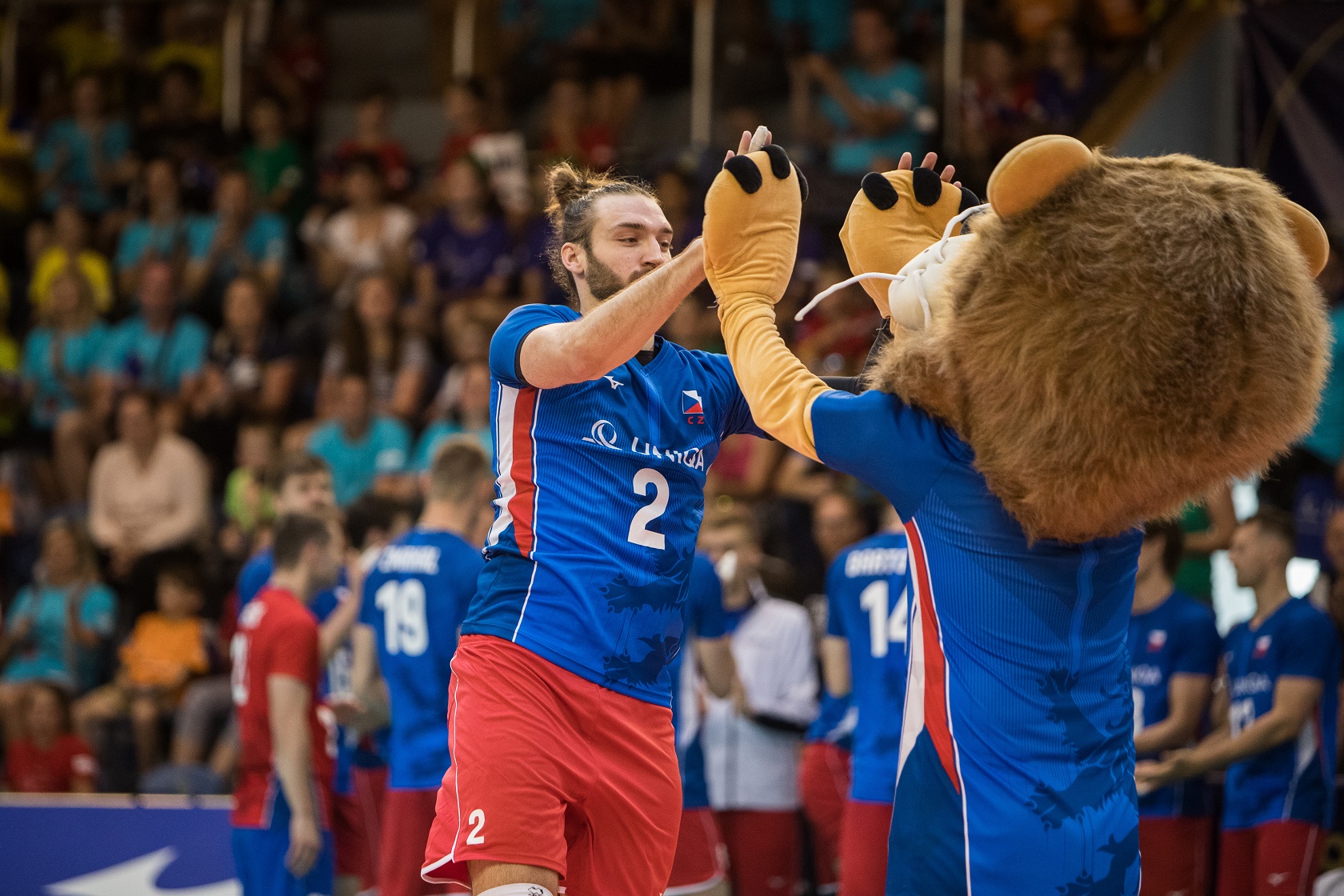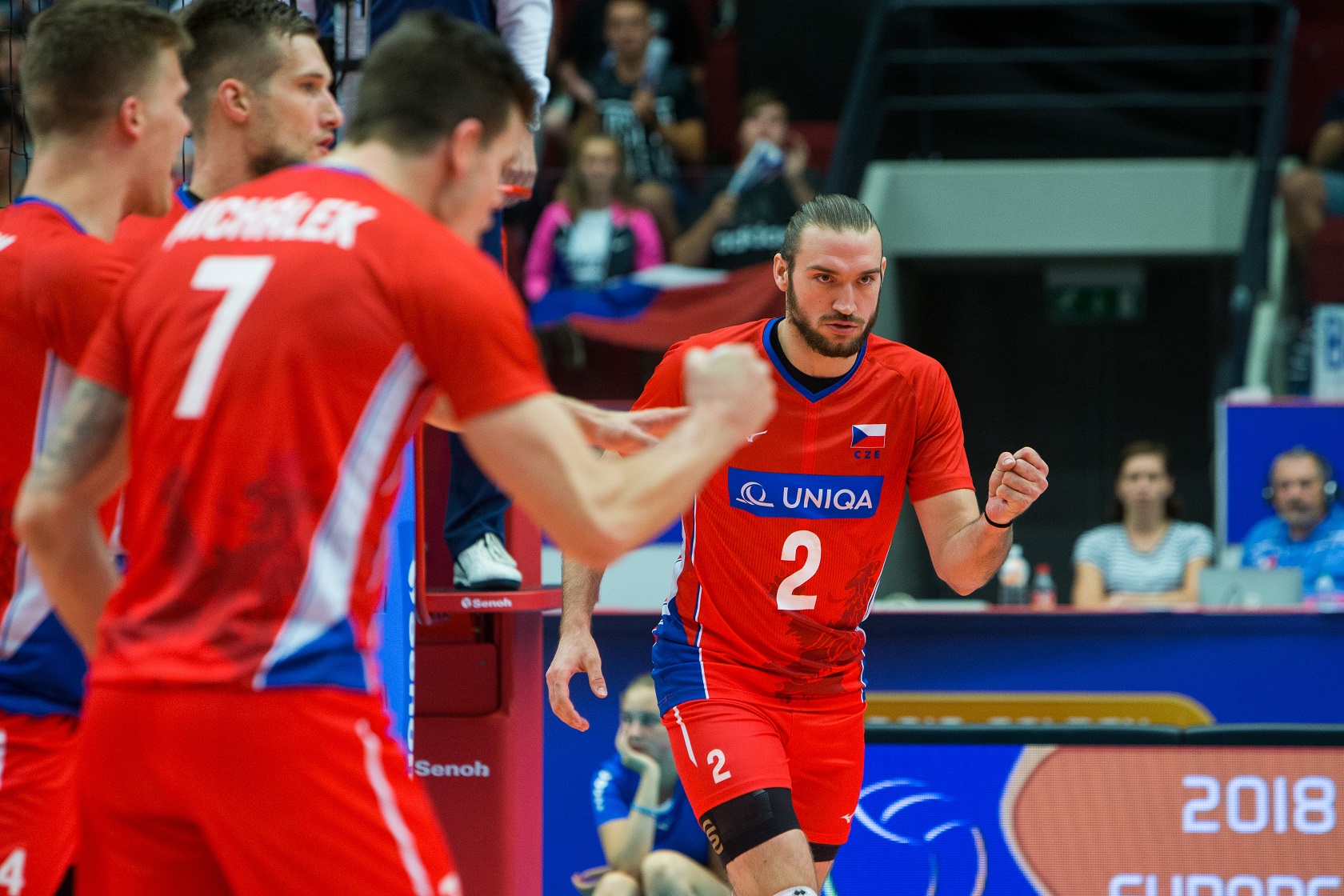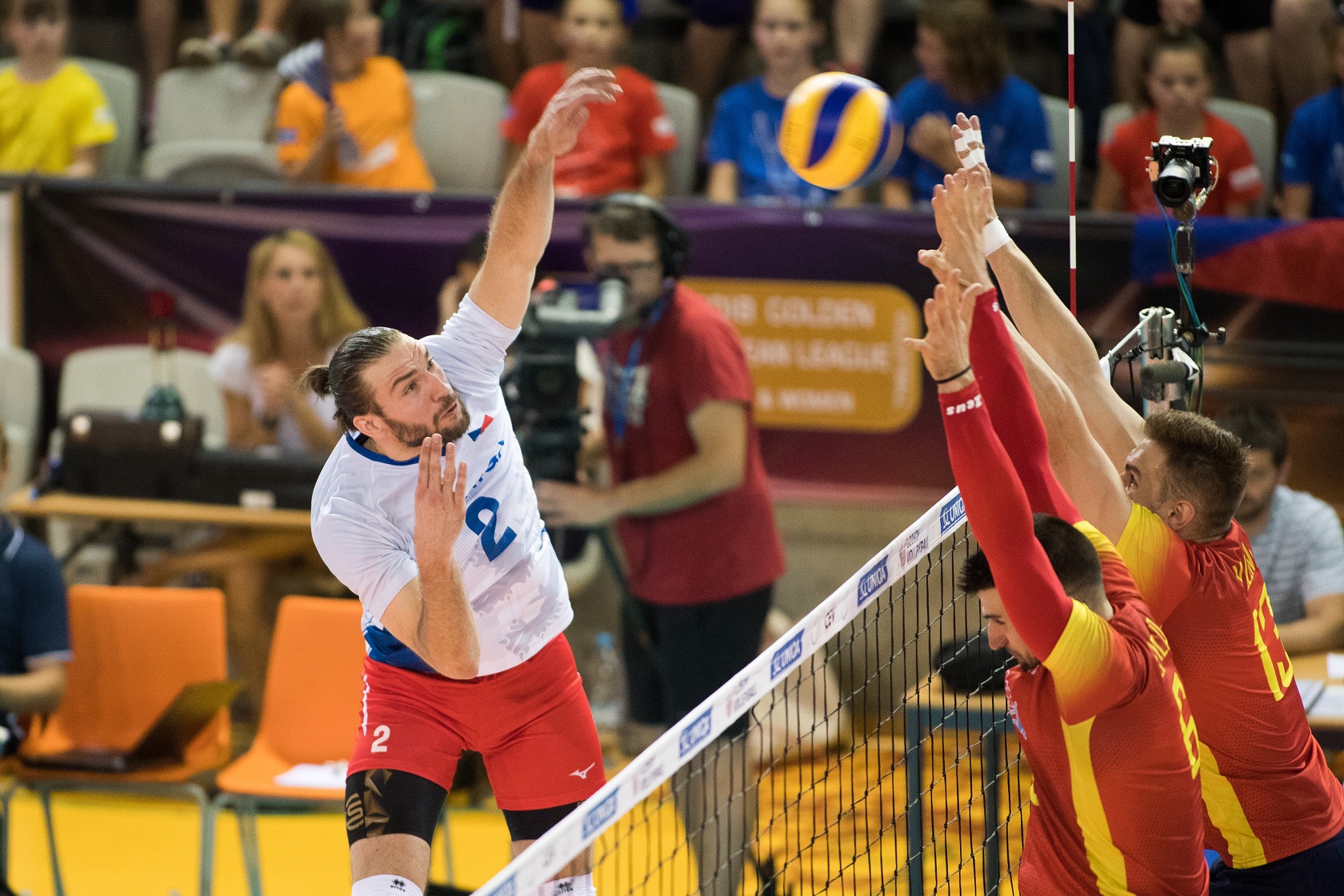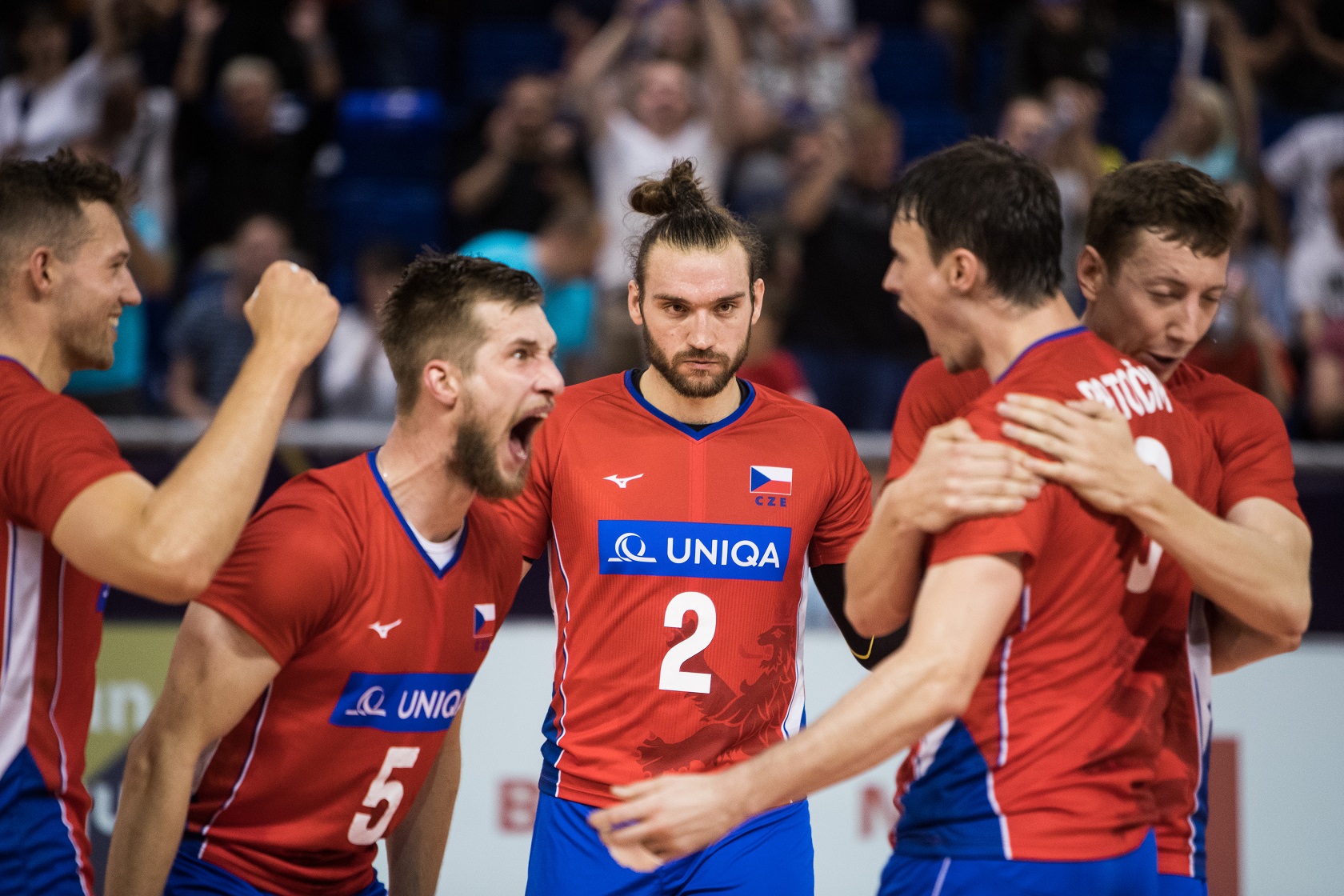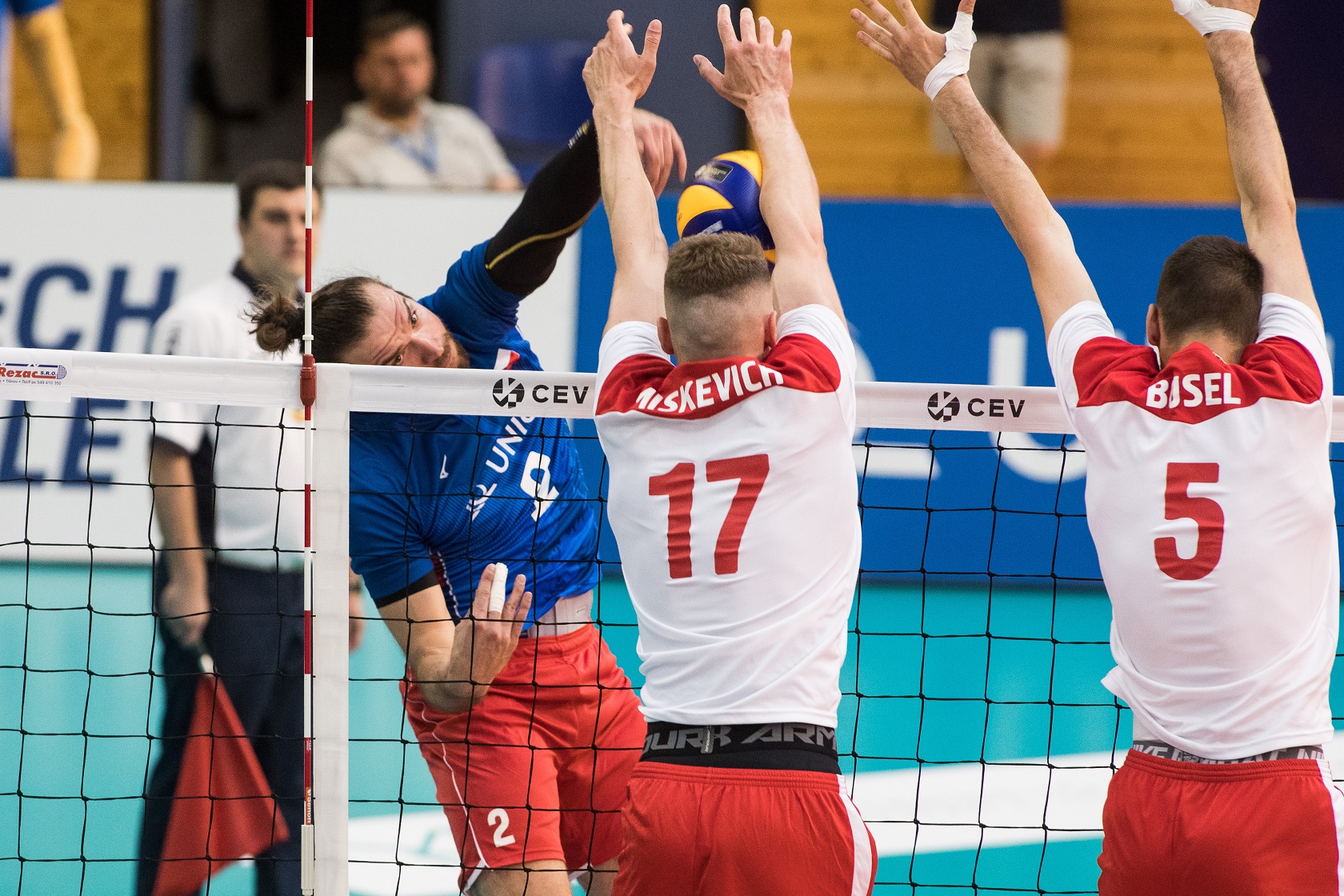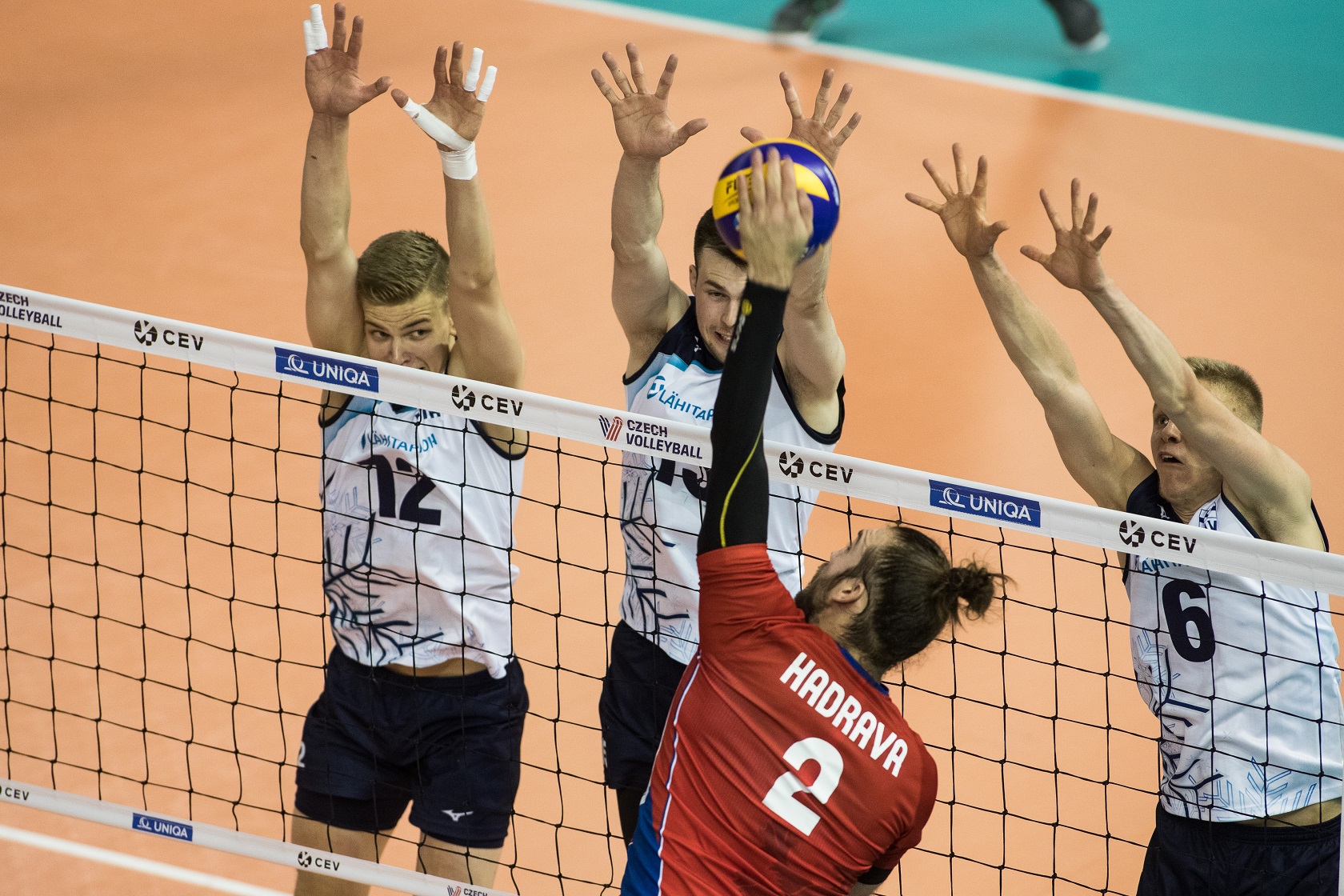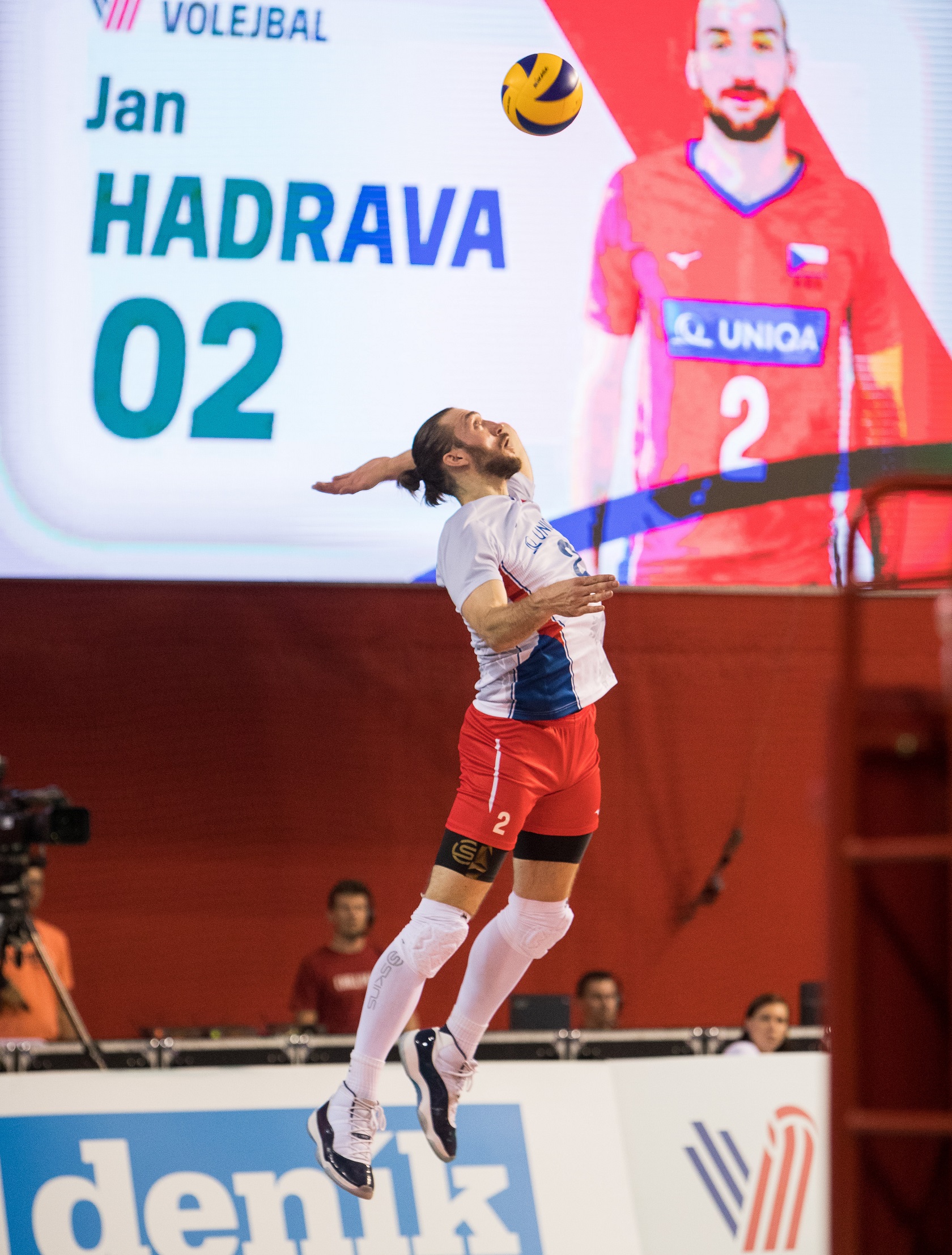 Star Player
Jan HADRAVA
Birth date
Nationality
Profile
Position
Spike Reach
Block Reach
Birth Place
03/06/1991
CZE
199 cm
Opposite
357 cm
335 cm
ROKYCANY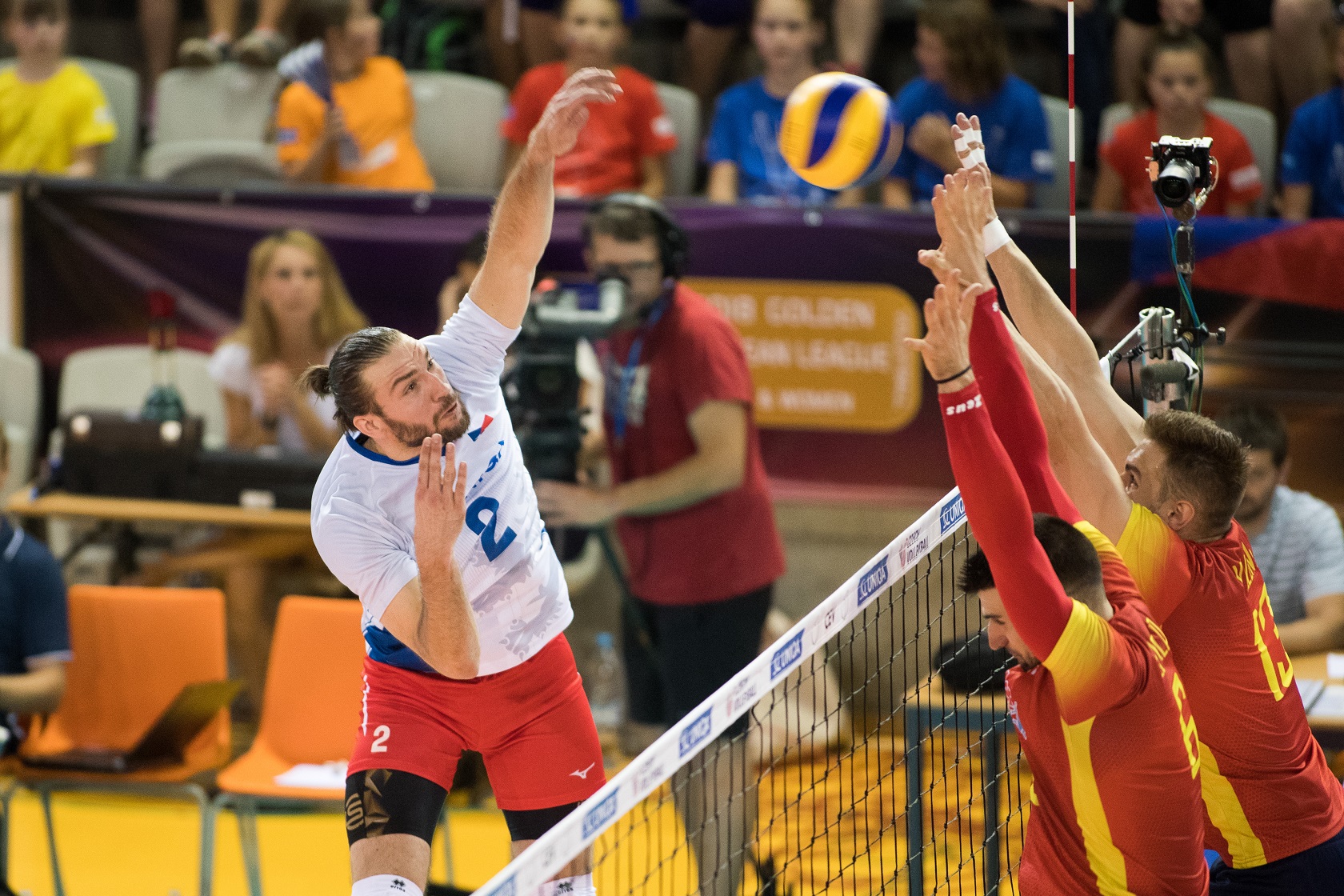 Data from entire career in CEV competitions, where statistics were gathered.
• What do you like to do in your free time? Be with my family, playing games, watching movies
• Where is your favourite place in the world? My home – Prague
• What was the last thing you learnt? Humility
• What car do you have? Škoda Superb
• What is your favourite food? Steak
• What is your greatest strength? Will
• What is your favourite movie? Star Wars, Batman´s movies
• Who is your hero? My father
• What cheers you up? Praise from loved ones
• Why do you play Volleyball? Because my father and my grandfather did it, so it is connected with my family
• Why is your shirt number what it is? It is still number 2 if it is possible
• Who is your favourite Volleyball player to watch? I do not have one, I think each volleyball player deserves attention
• Which team do you love playing against? Against the team which will be better than mine, that shows you your weakness
• Who will win EuroVolley 2021? I hope that us :-) Or minimum we will be in final :-D
"I hope the situation will allow spectators to see the teams with their own eyes. EuroVolley is situated in Ostrava, the place associated with a number of great sporting events. Now indoor volleyball will be one of them. We hope we will play the best volleyball we can and our team will be able to compete with the best teams of Europe."
National Team (senior):
European League 2018 – 2nd place
Challenger Cup 2018 – 2nd place
European Championship 2017 – 7th place
Club:
Czech Cup – 1st place (2x)
Czech UNIQA Extraleague – 2nd place (2x) and 3rd place
Polish Plus Liga – 4th and 5th position
Italian Cup – 1st place
Beach Volleyball:
Czech beach volleyball championship – 1st place (2x)
CEV Masters – 1st place, 2nd place, 4th place
CEV Satellite – 1st and 2nd place
European Games in Baku – 3rd place
European Championship and World Tours Grand Slam – 9th place
Individual Awards:
• Best player of the Czech UNIQA Extraleague, best Czech volleyball player of the year (2x), best Czech beach volleyball team of the year
• Top scorer/server in the Polish Plus Liga and the Czech league