EuroVolley Ambassador
Lauri Kerminen
Finland
Profile
Lauri Kalle Juhani Kerminen was born 1993 in Suonenjoki, where he still has his homeplace. His first club was Suonenejoen Vasama. He is well known by his nicknames Late and Kerma (Cream).
Lauri went to college at Kuortane 2009, where is Finnish Volleyball Federation training center. He started in Finnish league 2011 and played three years for Kokkolan Tiikerit winning national championship and cup.
2014 he went abroad to Nantes, France. After one season in France Lauri went to Russia, where he still plays. In Russian Superleague Kerminen has worn Kuzbass Kemerovo and Dinamo Moscow shirts. At Kemerovo Kerminen played five seasons 2015-2020 winning also Russian Superleague 2019. Kerminen was mainly coached at Kemerovo by his fellow Finnish Tuomas Sammelvuo, also his former national team coach.
Kerminen has been first libero of national team since 2013 when he first time joined the team. He has represented Finland so far in four EuroVolleys and two World Championships. Kerminen has been lately best known volleyball player in nation.
"Its an big honor to be an EuroVolley Ambassador and I'm really excited about this all."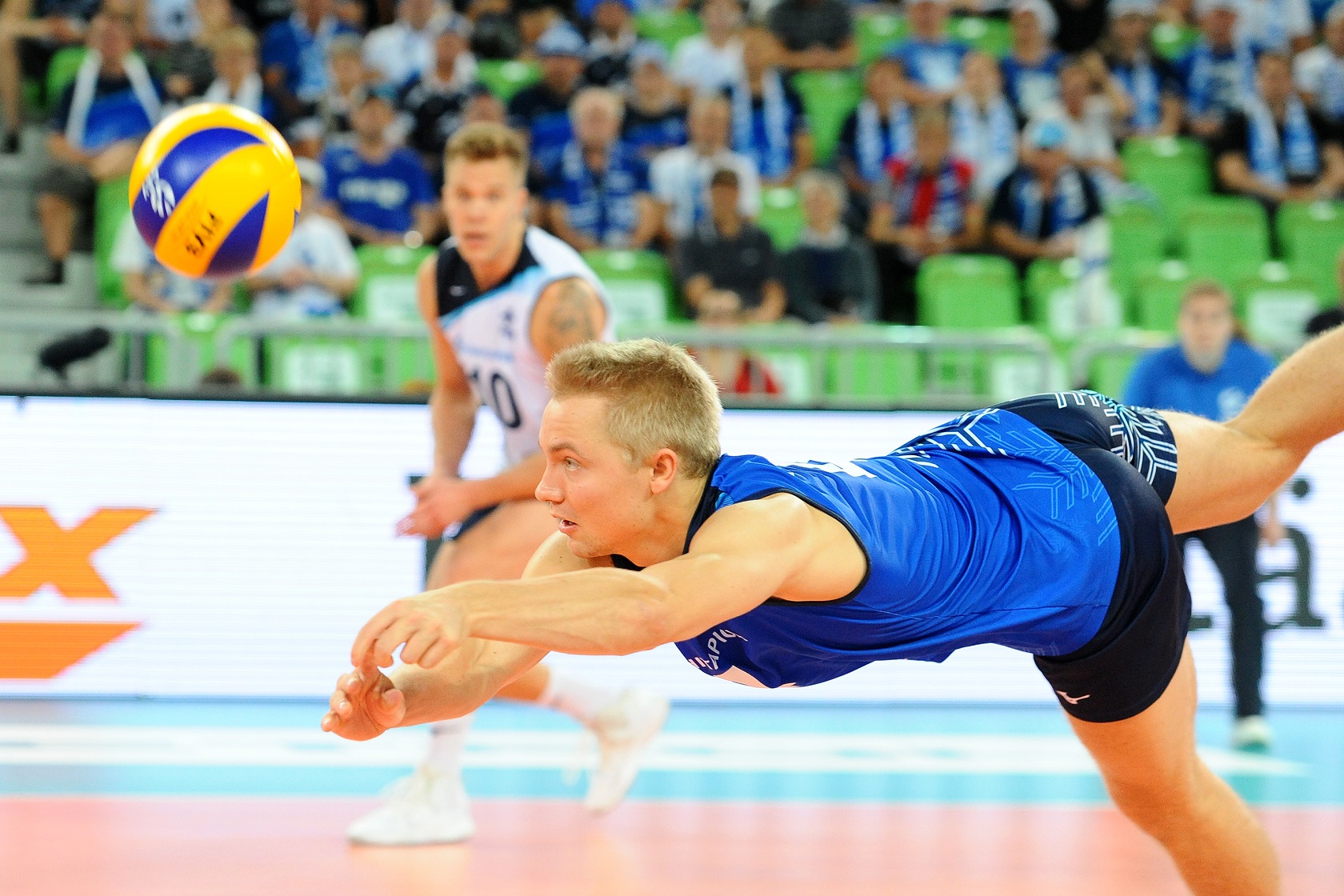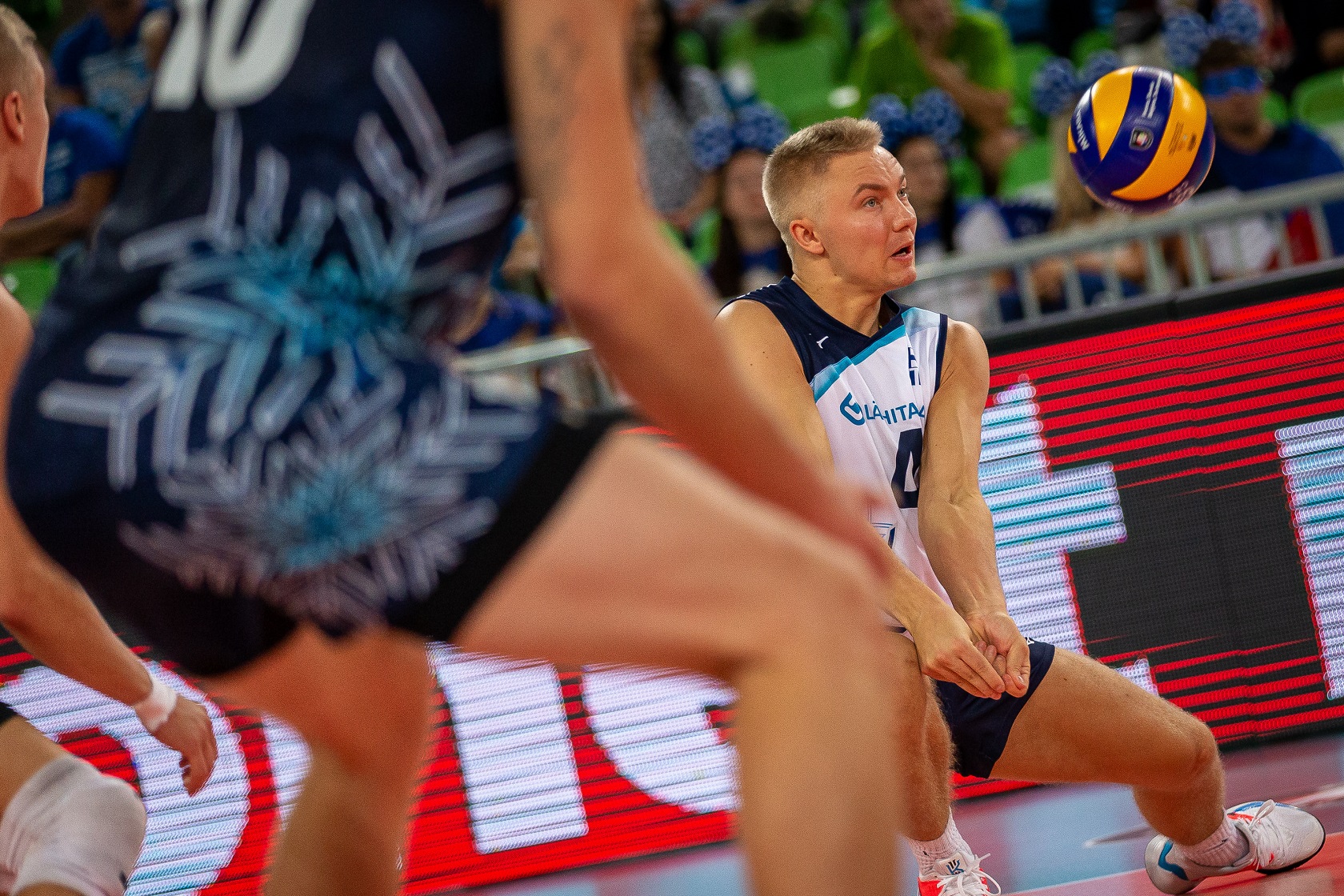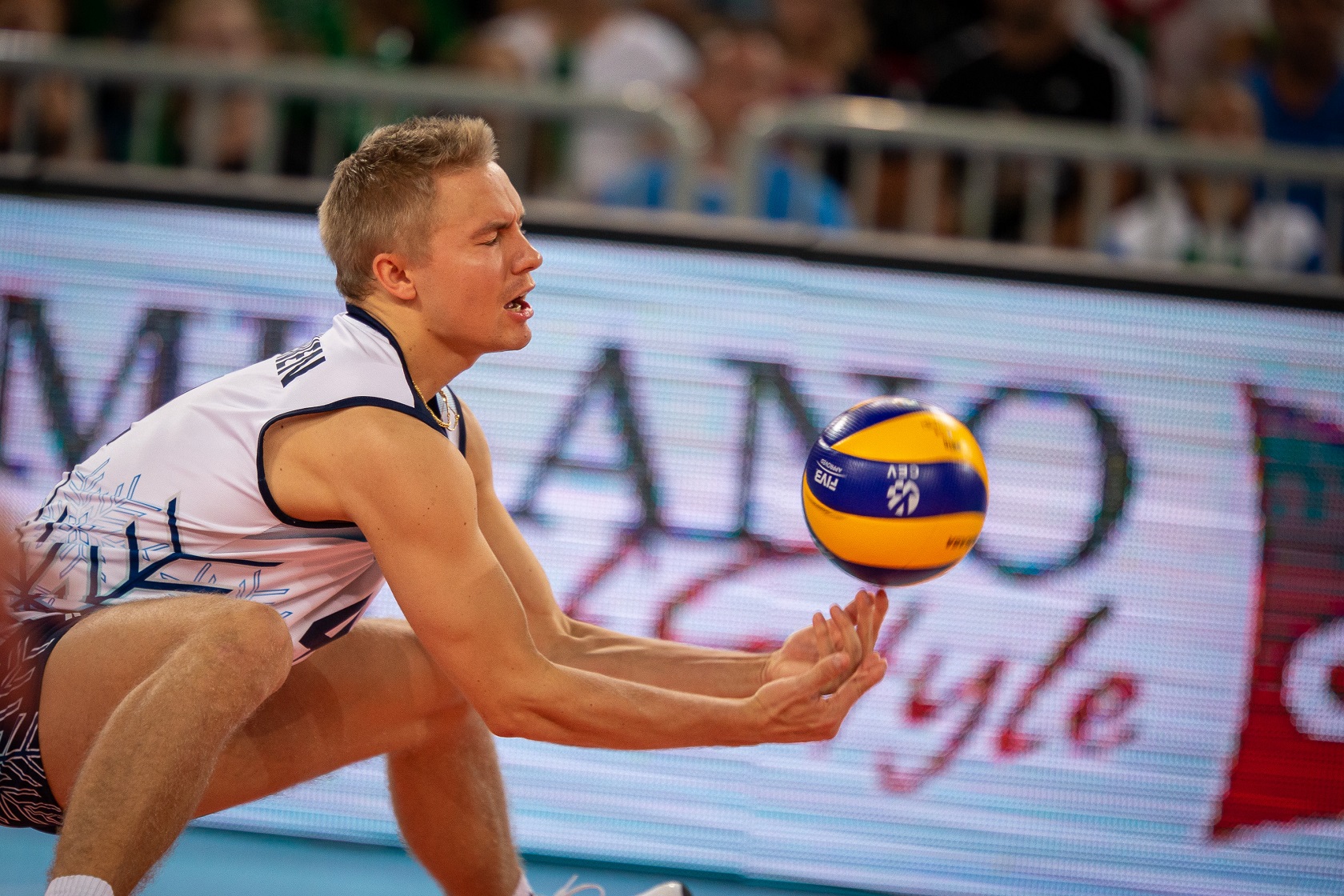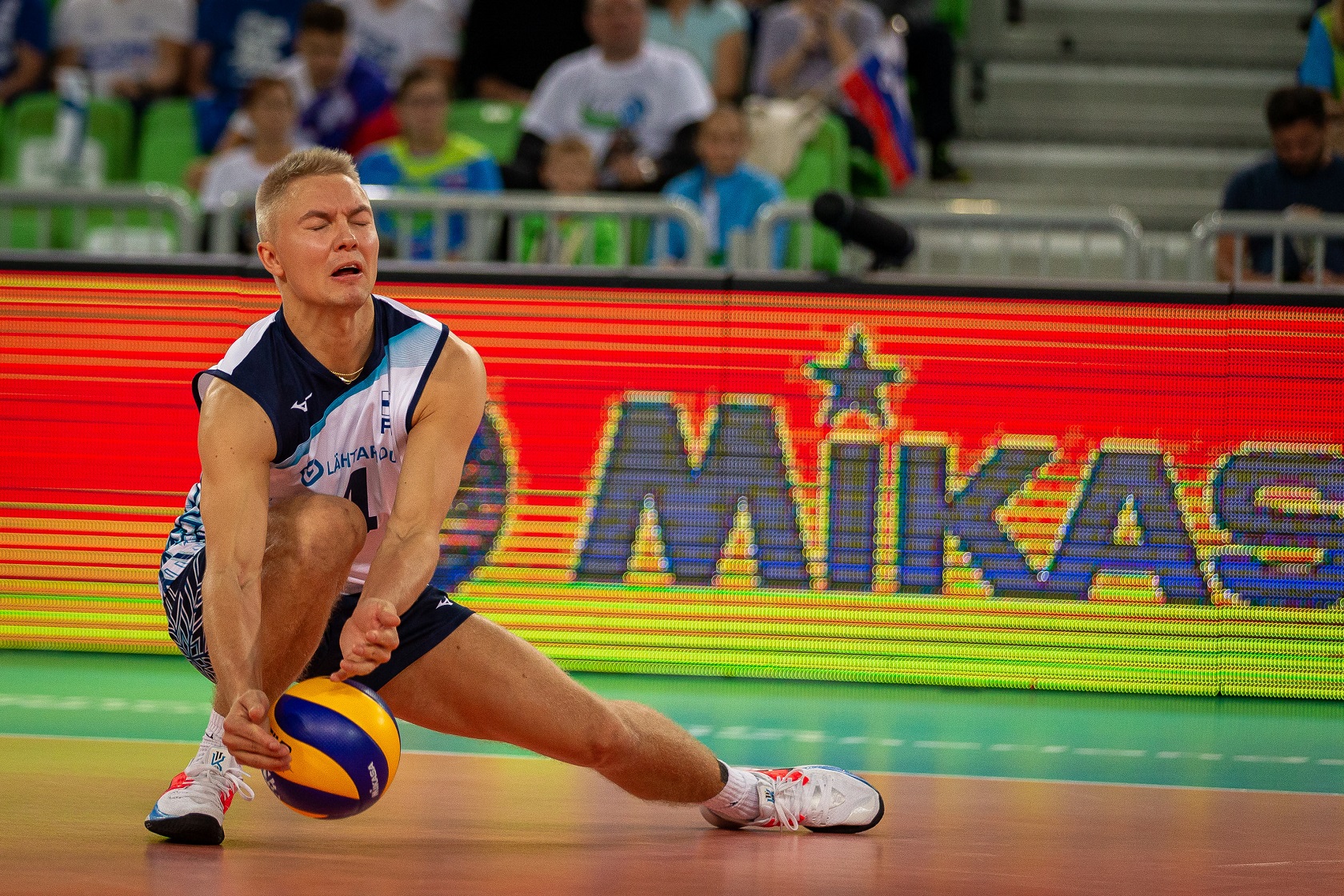 Star Player
Lauri KERMINEN
Birth date
Nationality
Profile
Position
Spike Reach
Block Reach
Birth Place
18/01/1993
FIN
182 cm
Libero
320 cm
310 cm
Suonenjok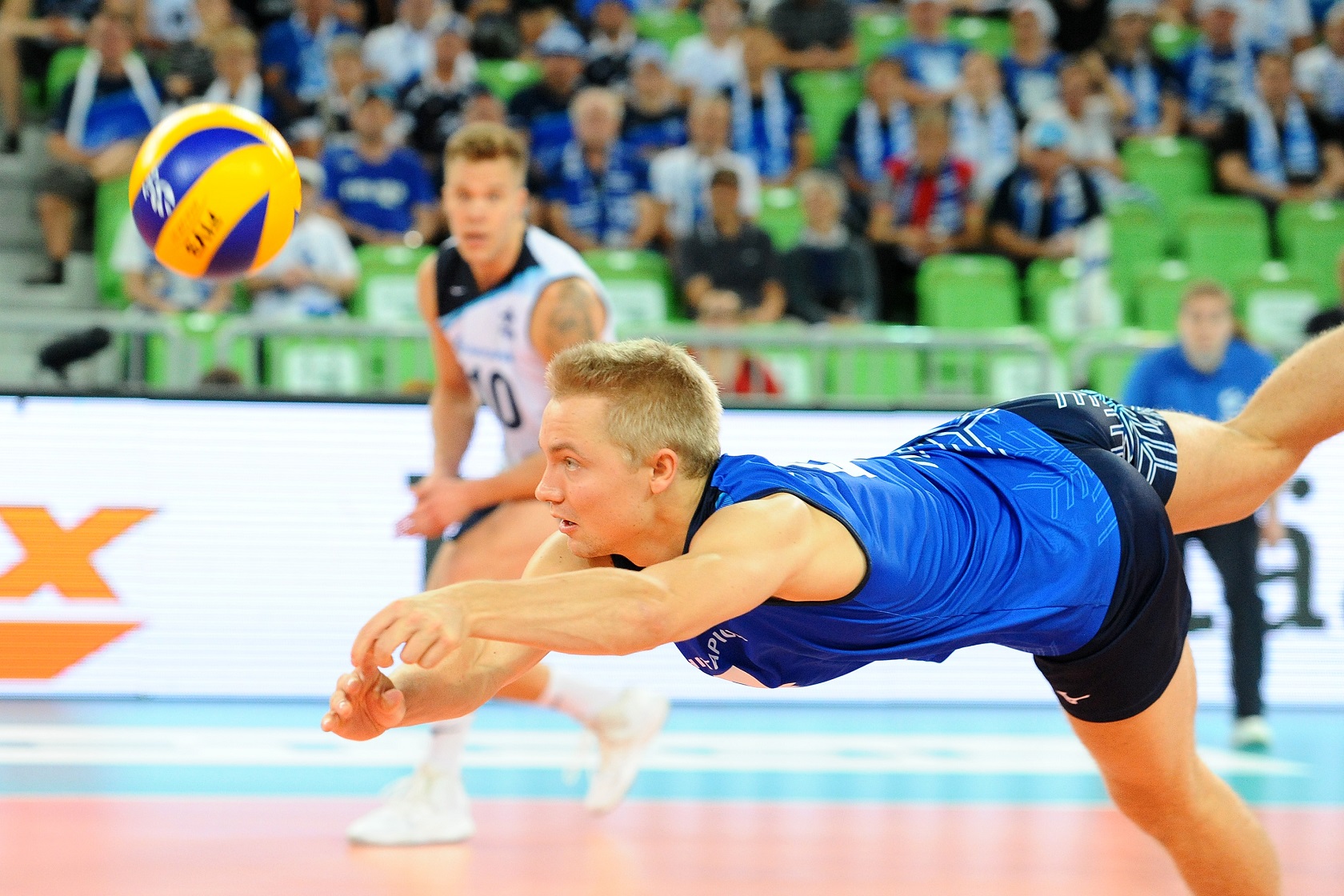 Data from entire career in CEV competitions, where statistics were gathered.
● What do you like to do in your free time? Play Playstation
● Where is your favourite place in the world? Home
● What was the last thing you learnt? Meaning of one Finnish word
● What car do you have? Don´t have one
● What is your favourite food? Mom´s food
● What is your greatest strength? Positivity
● What is your favourite movie? Interstellar
● Who is your hero? Dad
● What cheers you up? Friends
● Why do you play Volleyball? I am good at it
● Why is your shirt number what it is? It was a free one
● Who is your favourite Volleyball player to watch? Viktor Evgenyevich Poletaev
● Which team do you love playing against? All top teams
● Who will win EuroVolley 2021? The best one
"Hopefully a lot of fans and high level volleyball."
National Team (senior):
CEV EuroVolley 2013, 2015, 2017, 2019
FIVB World Championships 2014, 2018
180 national team games (1.4.2021)
Club:
2013 Finnish championships – gold
2014 Finnish championships - silver
2014 Finnish Cup - gold
2017 Russian Cup -silver
2019 Russian championships – gold
2020 CEV Champions League – semifinalist (season end cancelled)
2021 CEV Cup - gold
Individual Awards:
Player of the Years in Finland 2017, 2019
Male Player of the Year in Finland 2014, 2016
Junior of the Year 2012
Rookie of the Year 2013
AllStar on Finnish League 2013, 2014
Best libero of Russian league 2019