EuroVolley Ambassador
Renee Teppan
Estonia
Profile
As many other Estonian top players, Renee started playing more serious when attending Audentes Sports Gymnasium in Tallinn where he became best friends with Robert Täht. His first professional club was near his home in Pärnu VC (2010-2012), after that he moved to Bigbank Tartu and stayed there until 2014. Together with Täht, they led Bigbank to many titles.
After two successful seasons in Tartu he flew to the top league and started to play in Italy in Altotevere Citta di Castello (2014-2015). Then from 2015-2017 Teppan played for Austria´s best team Hypo Tirol Innsbruck and then moved back to Italy to play for one of the best clubs in the world – Trentino (2017-2018). The season after that the opposite moved to Poland with PGE Skra Bełchatów (2018-2019) and then spent the season after that in France's top league with Stade Poitevin Poitiers (2019-2020). From here Teppan had a short period in Belgium´s Noliko Maaseik in 2020 before returning to Estonia to Selver Tallinn to gain his strengths after some injuries.
"I´m really excited to play at home in front of our great fans. It´s a big challenge for the whole country to have EuroVolley2021 tournament in Tallinn – never before has this happened for any other big sports in Estonia."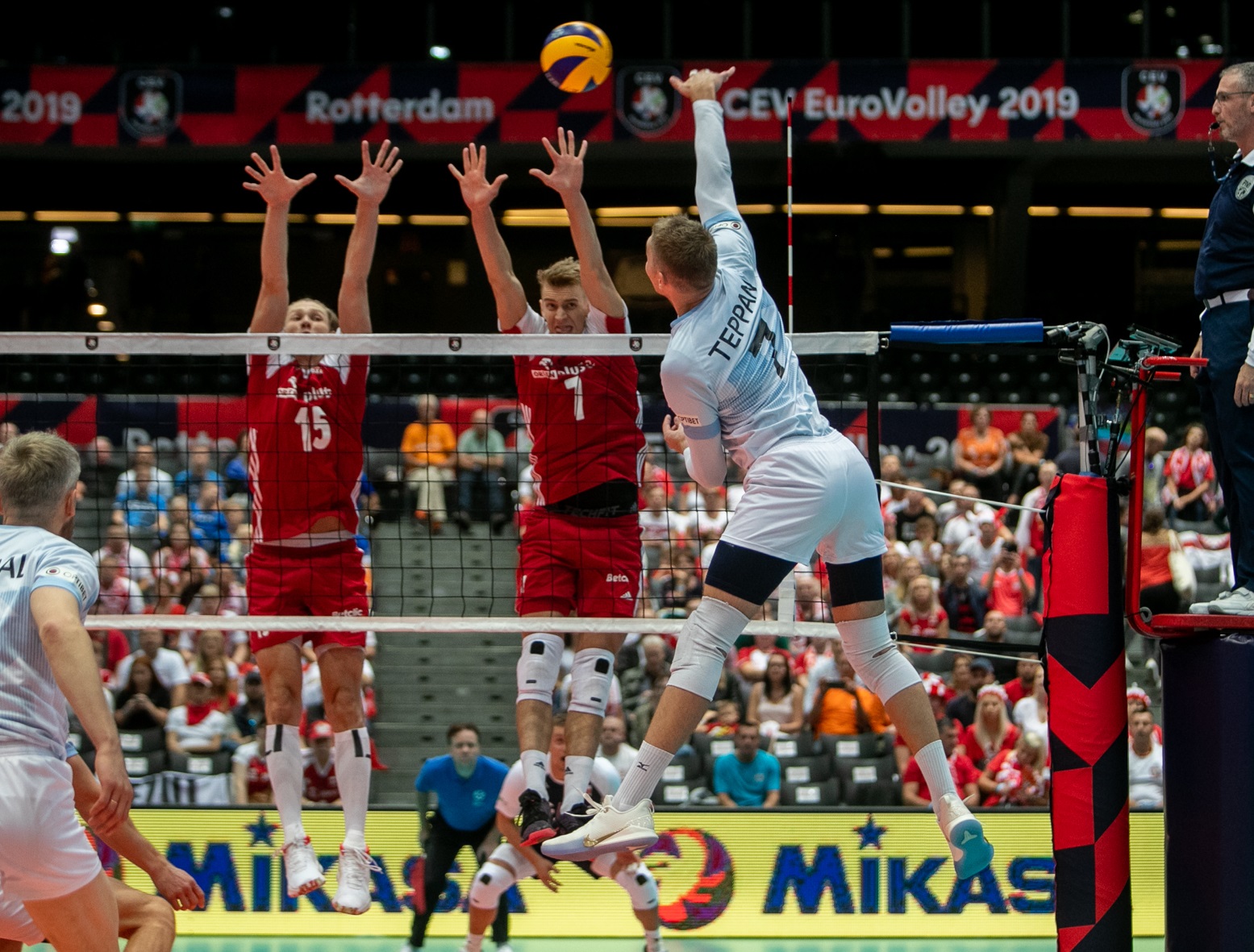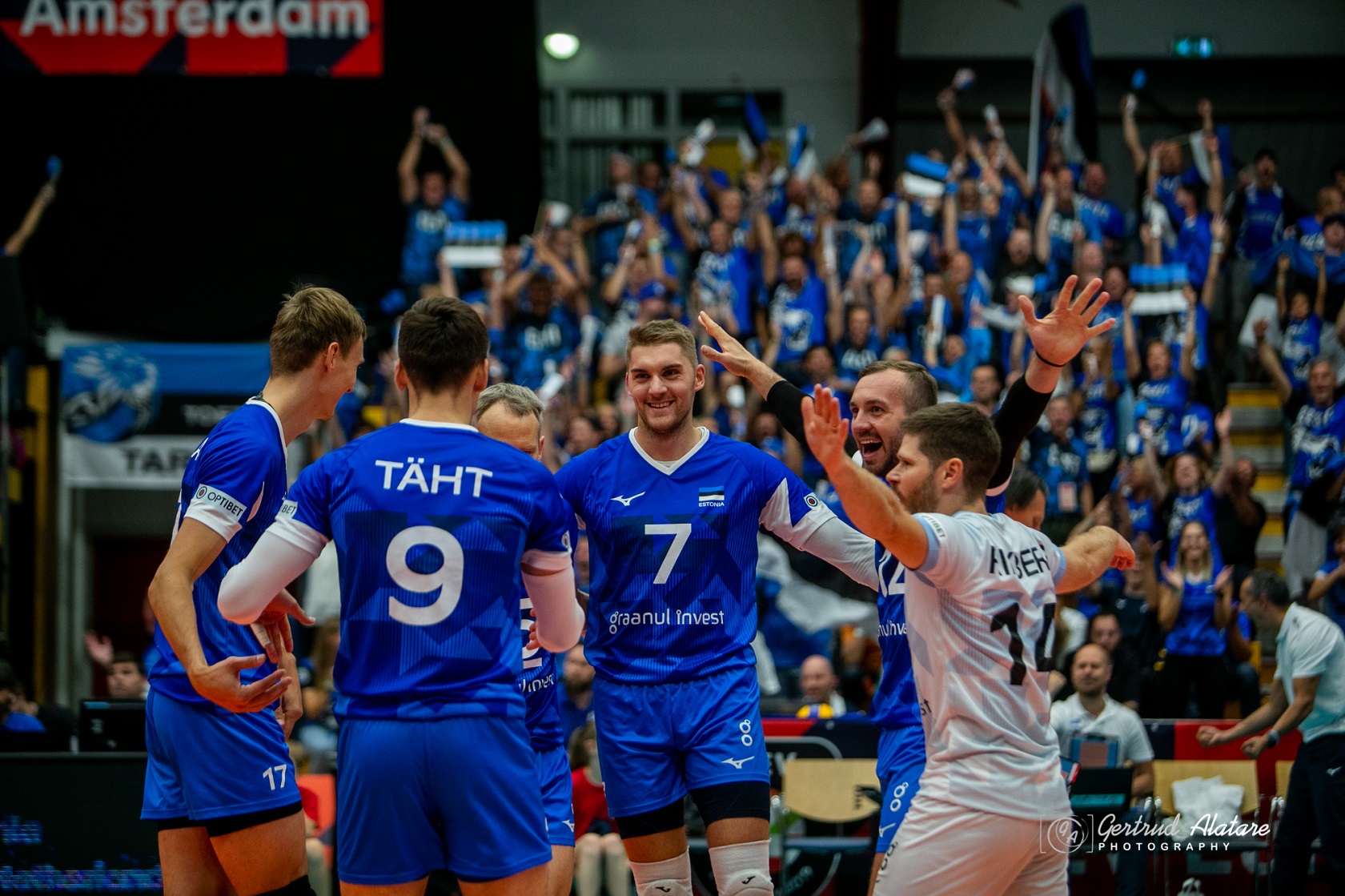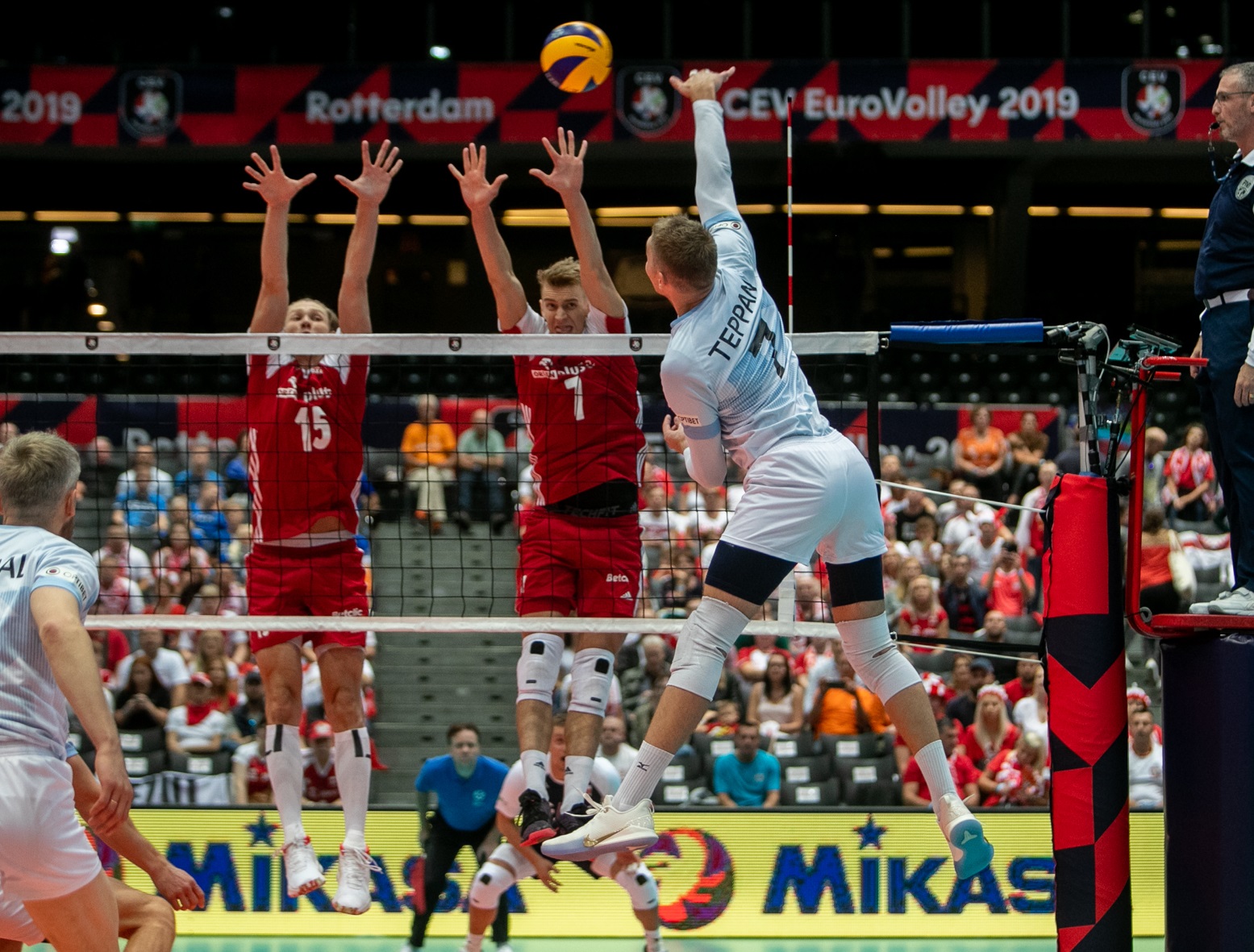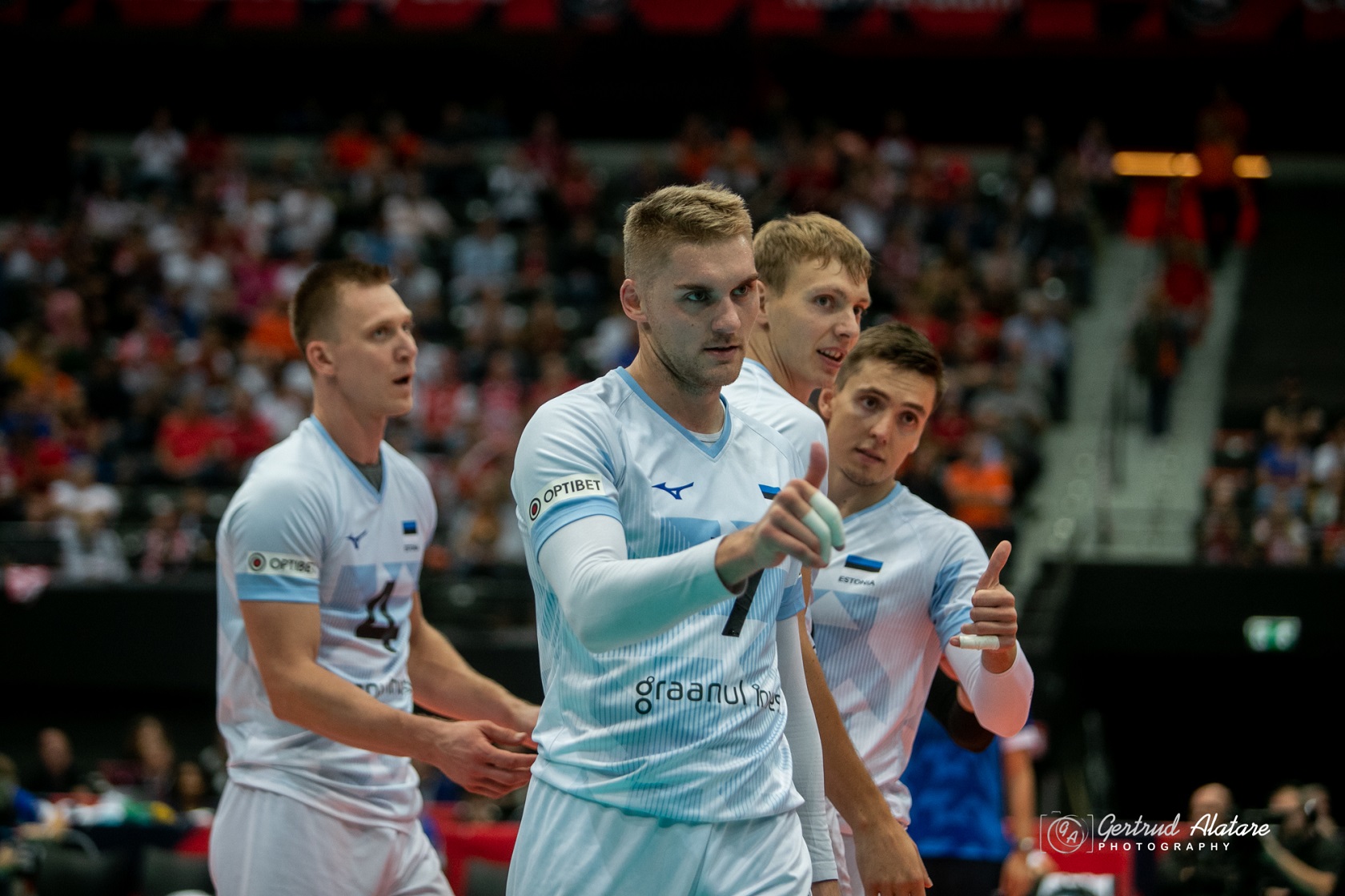 Star Player

Renee TEPPAN
Birth date
Nationality
Profile
Position
Spike Reach
Block Reach
Birth Place
1993
EST
198 cm
Opposite
360 cm
345 cm
Pärnu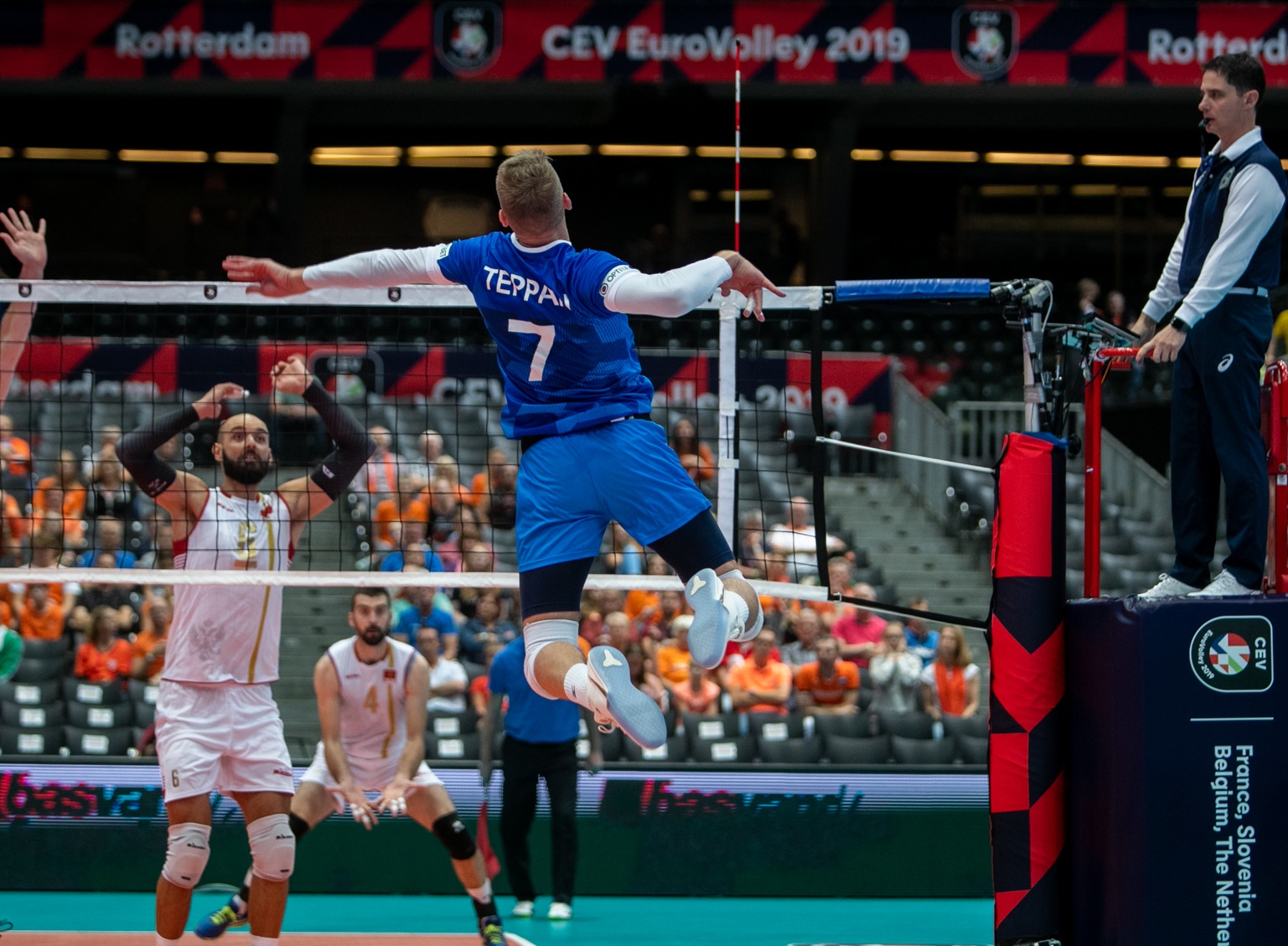 Data from entire career in CEV competitions, where statistics were gathered.

}

• What do you like to do in your free time? Go to the movies
• Where is your favourite place in the world? Estonia
• What was the last thing you learnt? That the career of an athlete is short
• What car do you have? Škoda Codiaq
• What is your favourite food? Pasta
• What is your greatest strength? Perseverance
• What is your favourite movie? The Godfather
• Who is your hero? My family
• What cheers you up? The close ones
• Why do you play Volleyball? Because I just love this game
• Why is your shirt number what it is? 7 – I don´t really have any preference and this was available.
• Who is your favourite Volleyball player to watch? Uros Kovacevic
• Which team do you love playing against? Poland
• Who will win EuroVolley 2021? We´ll see..
"The fans can expect good emotions from us, it´s been a while since they have seen us in important matches. We promise to fight and hope to get their support as always."
National Team (senior):
European Championships
2015 (11th place), 2017 (13th place) and 2019 (24th place)
European League
2016 European Laegue gold
2018 European League gold
2018 Challenger Cup bronze
Club:
MEVZA Cup
2015/2016 – Hypo Tirol Innsbruck (Austria) silver
2016/2017 – Hypo Tirol Innsbruck (Austria) silver
Baltic League
2010/2011 – Pärnu VC silver
2011/2012 – Pärnu VC bronze
2013/2014 – Bigbank Tartu silver
National Championship
2010/2011 Estonian Championship (Pärnu VC) bronze
2011/2012 Estonian Championship (Pärnu VC) bronze
2013/2014 Estonian Championship (Bigbank Tartu) gold
2015/2016 Austrian Championship (Hypo Tirol Innsbruck) gold
2016/2017 Austrian Championship (Hypo Tirol Innsbruck) gold
National Cup
2010/2011 Estonian Cup (Pärnu VC) silver
2013/2014 Estonian Cup (Bigbank Tartu) silver
2018/2019 Polish SuperCup (PGE Skra Bełchatów) gold
2020/2021 Estonian Cup, (Selver Tallinn) gold
Individual Awards:
MVP award in 2018 European Golden League Final Four
Best spiker award in MEEVZA league