EuroVolley Ambassador
Eemi Tervaportti
Finland
Profile
Eemi Tervaportti was born 1989 at Äetsä and started to play in FC-57. After junior years including national teams he made debut in national league 2007.
After three seasons in Finnish national league Tervaportti went abroad 2010, so 2020-2021 season was already his 11th outside home country. First two years setter played in France going from PRO B-league Avignon to PRO A Ajaccio. 2012-2015 he spend three successful years in Belgium, Knack Roeselare winning national championships every year. After spending one season in Galatasaray Istanbul Tervaportti went back to France, Poitiers 2016-2017, 2017-2018 he spent in Szczecin Poland and 2018-2020 two season is Greece, winning also Greece championship. Season 2020-2021 he played again in Plusliga, this time Jastrzebski Wegiel.
Eemi debuted in national team 2010 against Sweden in Tampere, same venue where EuroVolley2021 is played. He has played so far already in five EuroVolleys and two World Championships. He has played 243 national team games, which is 9th most in countries history and 3rd most as setter after Kari Kalin (312) and Mikko Esko (296).
Eemi´s grandfather worked as a CEO of Finnish Volleyball Federation and father is chairman of federations federal council.
"It's a great honour to represent our great sport also this way and also for our country privilege to host EuroVolley. This gives even more motivation to prepare for upcoming practices and matches. Off course it is a huge thing that we are also back in our real home venue, Tampere Ice hall."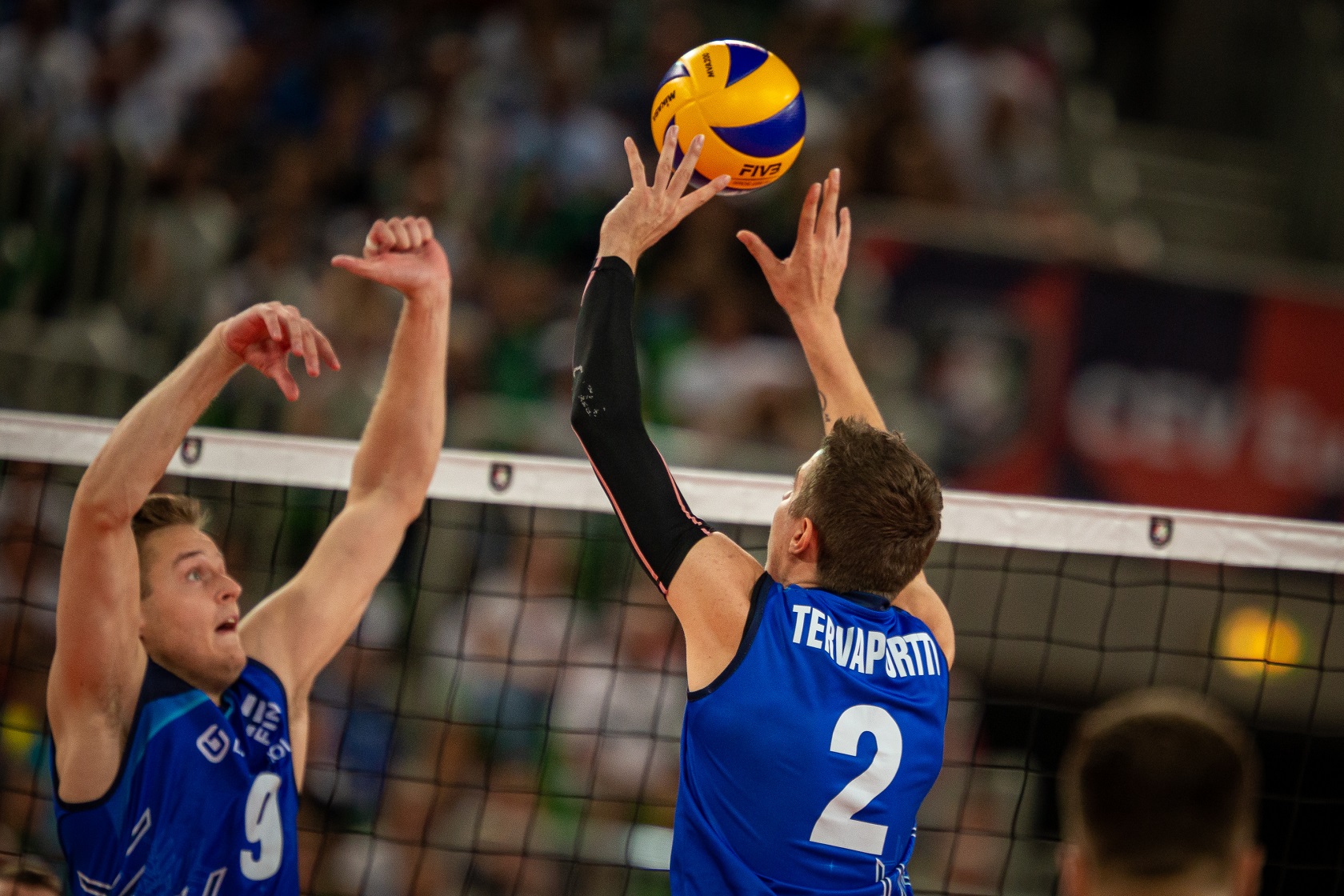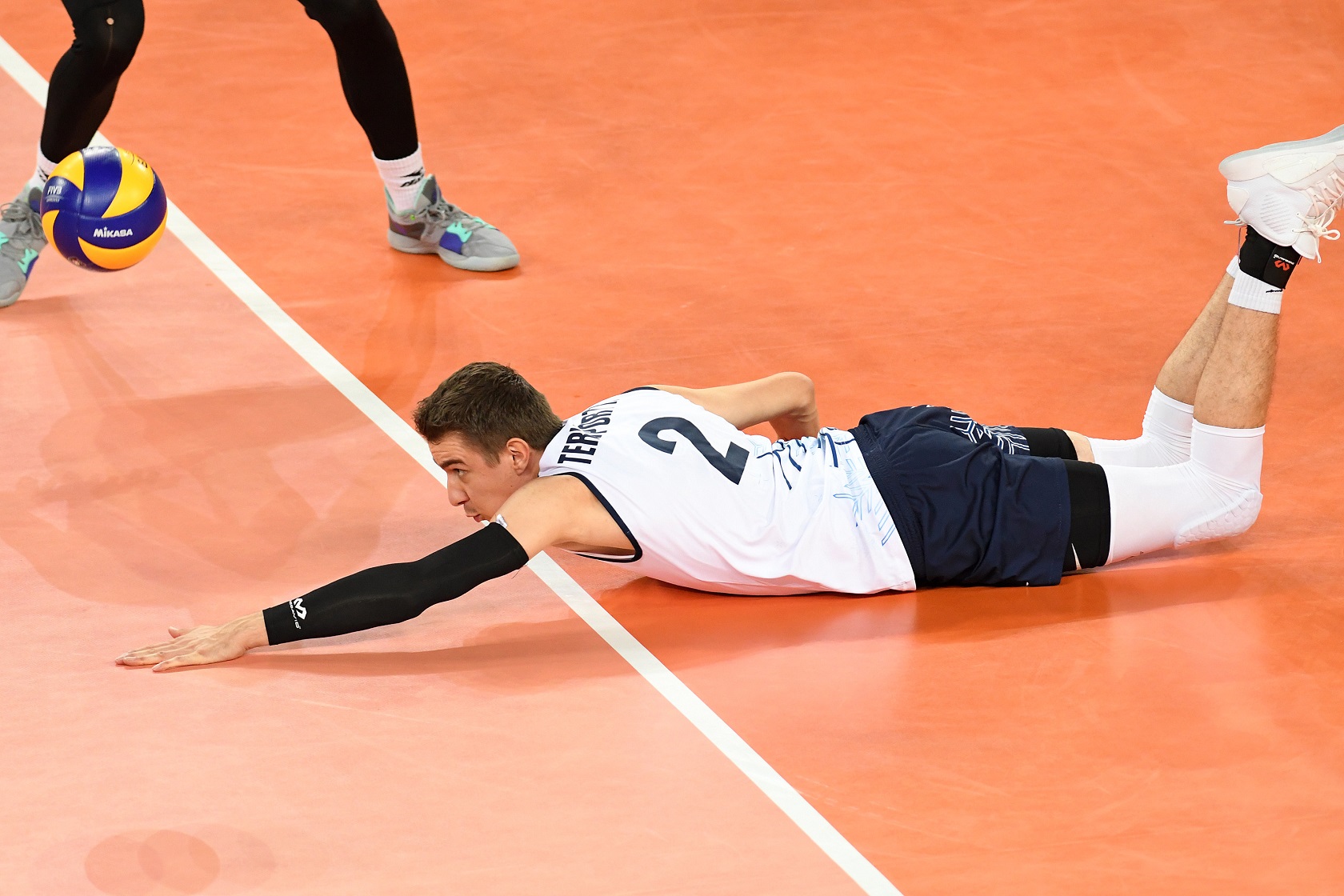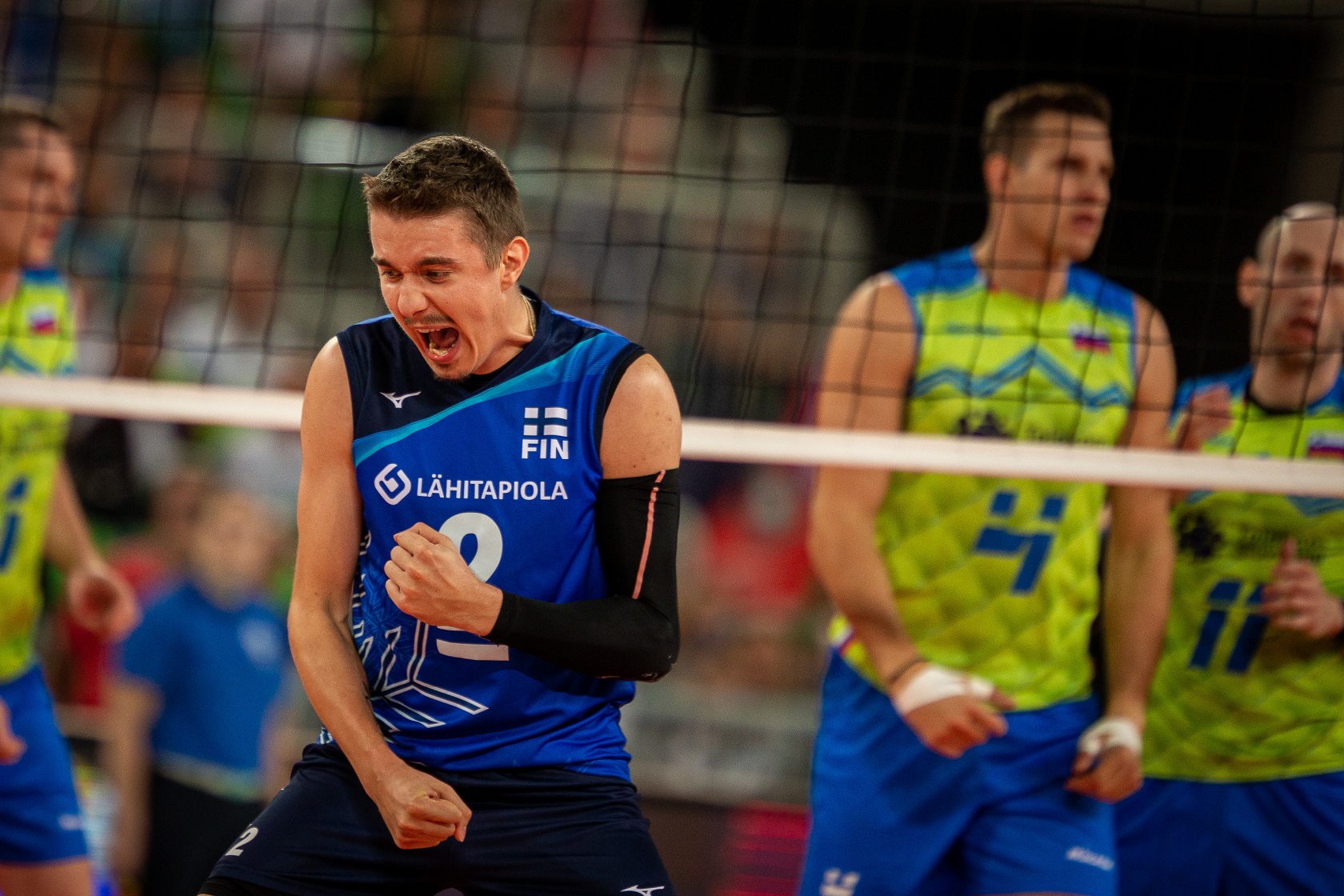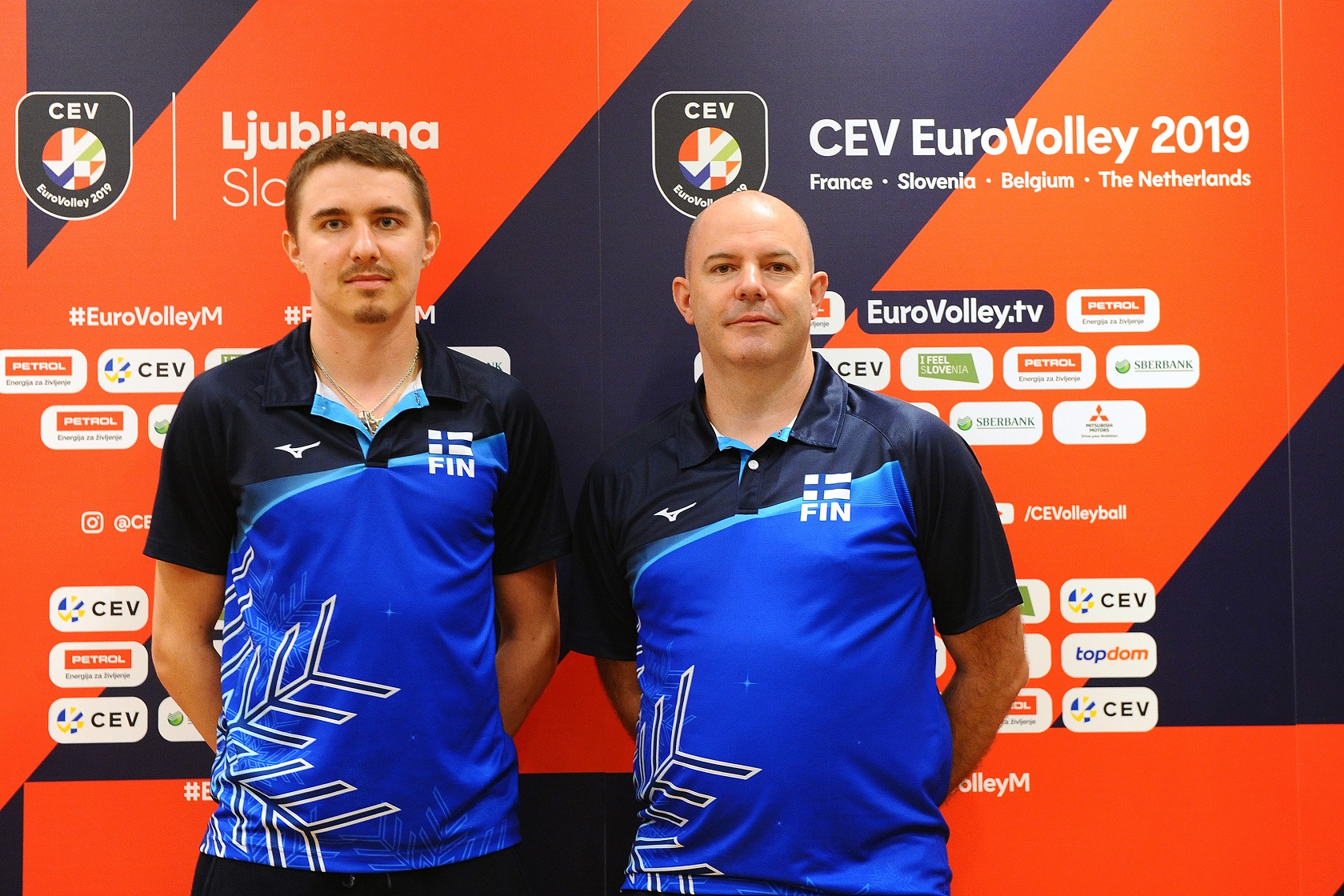 Star Player
Eemi TERVAPORTTI
Birth date
Nationality
Profile
Position
Spike Reach
Block Reach
Birth Place
26/07/1989
FIN
193 cm
Setter
338 cm
317 cm
Äetsä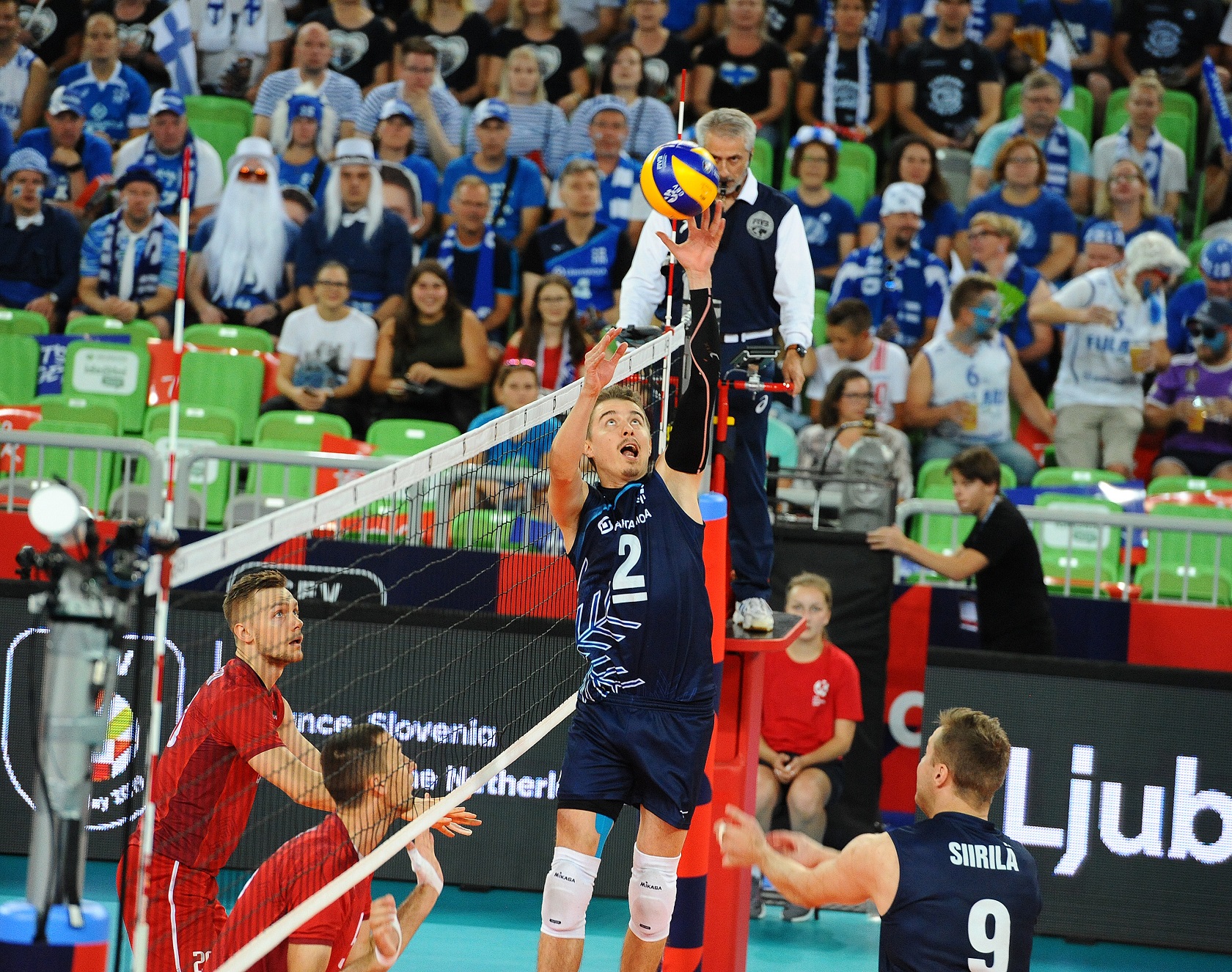 Data from entire career in CEV competitions, where statistics were gathered.

}

● What do you like to do in your free time? Spending my time with family and fishing
● Where is your favourite place in the world? Home
● What was the last thing you learnt? Something about dragons from animated movie
● What car do you have? Audi A6
● What is your favourite food? Mexican sweet potato made in oven
● What is your greatest strength? Family
● What is your favourite movie? Avengers: Endgame
● Who is your hero? My parents
● What cheers you up? Kids and good food
● Why do you play Volleyball? It has been my dream for whole my life
● Why is your shirt number what it is? In national team # 2 and in club #14. No stories behind these,
● Who is your favourite Volleyball player to watch? Paweł Zatorski
● Which team do you love playing against? Brazil
● Who will win EuroVolley 2021? Suomi
"Volleyball fans. will see persevering a united Team Finland who never gives up. Never. We will show ourselves on court like Brothers, which is our identity for this EuroVolley. We are totally motivated to show our best in front of the whole of Europe and especially in front of our home crowd."
National Team (senior):
CEV EuroVolley 2011, 2013, 2015, 2017, 2019
FIVB World Championships 2014, 2018
243 national team games (1.4.2021)
Club:
2009 Finnish Cup - gold
2010 Finnish championships – gold
2013 and 2014 Belgium championships – gold
2012, 2013 Belgium Cup – gold
2014 Belgium Supercup - gold
2019 Greece championships – gold
2019 Greece Leaguecup - gold
2020 Greece championships – silver
2021 Polish Cup - silver
Individual Awards:
Player of the Years in Finland 2013
Male Player of the Year in Finland 2015, 2017, 2019
Rookie of the Year 2010