EuroVolley Ambassador
Tijana Bošković
Serbia
Profile
Both experts and amateurs talk about Tijana Bošković in superlatives. She is appreciated and respected by all volleyball fans, but also by those who do not follow this sport. She is a modest and quiet girl. But on the field of play she is a real beast.

Fate, as in all great stories, did the thing. Tijana did not have much choice in her home town of Bileća, so following the path of her older sister Dajana, she started practicing volleyball. Even then, one could have guessed that the willowy girl, born on the International Women's Day (March 8), would become one of the best in the world.

She started her professional career in the volleyball club Vizura from Belgrade, back in 2011. Shortly afterwards, she found herself in the youth and junior national teams of Serbia. It didn't take long for the senior head coach Zoran Terzić to notice her talent, so in 2014 she made her debut for the first team at the FIVB World Championship.
She got her first medal with the senior national team in 2015, when she won bronze at the CEV European Championship. It was an extremely important year for Tijana, as she moved to Turkish side Eczacibasi that season, where she stayed until the present day.

From match to match, Bošković confirmed that she possesses an incredible talent, and with it, a courage, determination and discipline. Each following year brought new successes with the national team – the Olympic silver (2016), gold at the World Championship (2018), gold at the European Championships (2017, 2019). She also had success with the club from Istanbul, where she won titles at the World Club Championship, the CEV Cup, the Sultanlar League, the Turkish Cup, and the Turkish Super Cup.

And Tijana knows exactly how many medals she has in her rich collection. However, she is not quite sure how many individual awards are on the trophy shelves. Not only because she received so many of them, but because she values team success more. Shy in life, a beast on the field.
"It is a great pleasure to be an Ambasador of such a big event. This will be my 4th European Championship and together with my team made history that we are very proud of. I am very excited that our home country will be the host of the 2021 ECH. It will be my 3rd time playing in Serbia with the national team. I am sure that we will show great hospitality and I hope that the situation with the pandemic will be much better and that we will have support from our fans."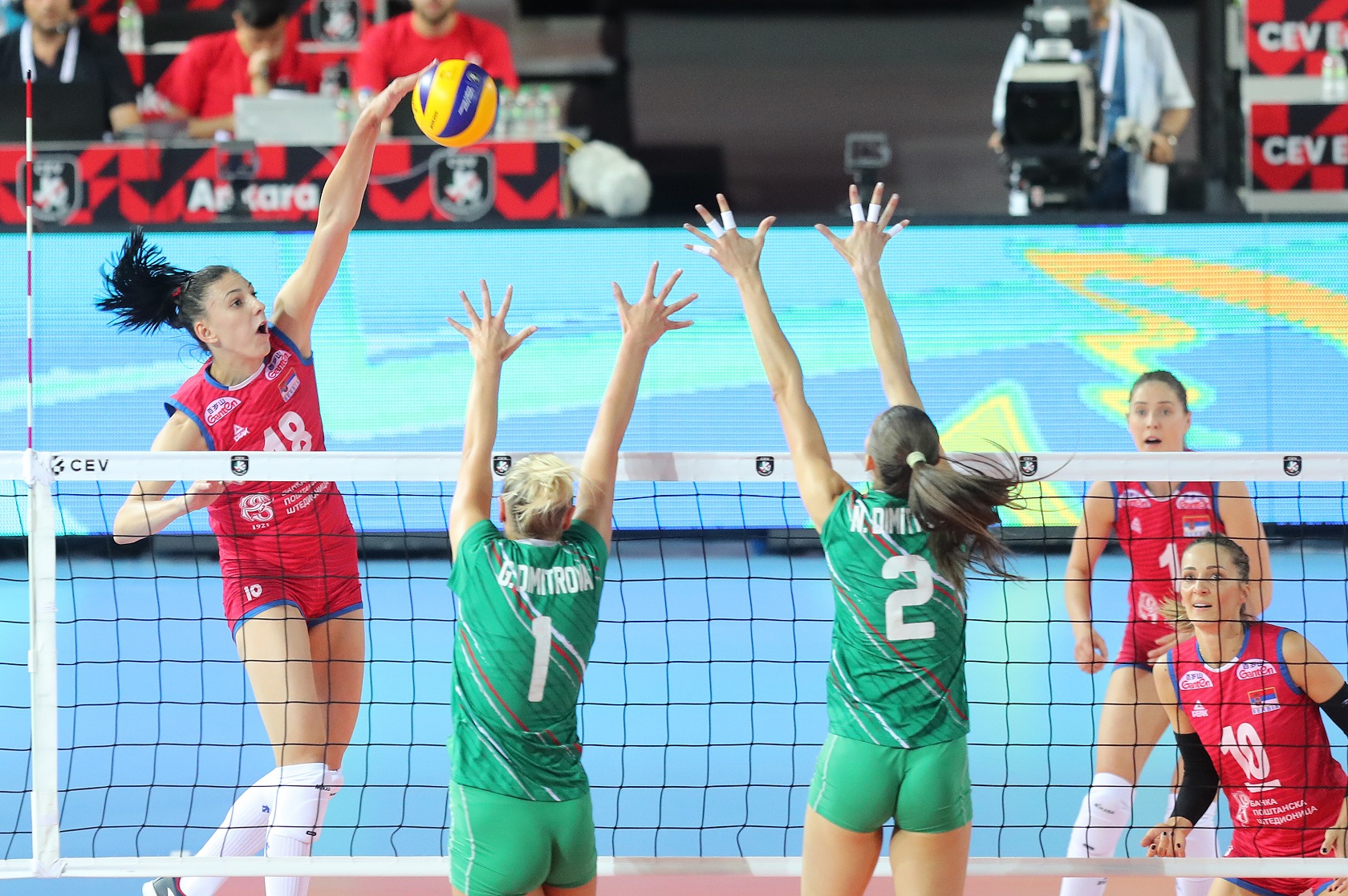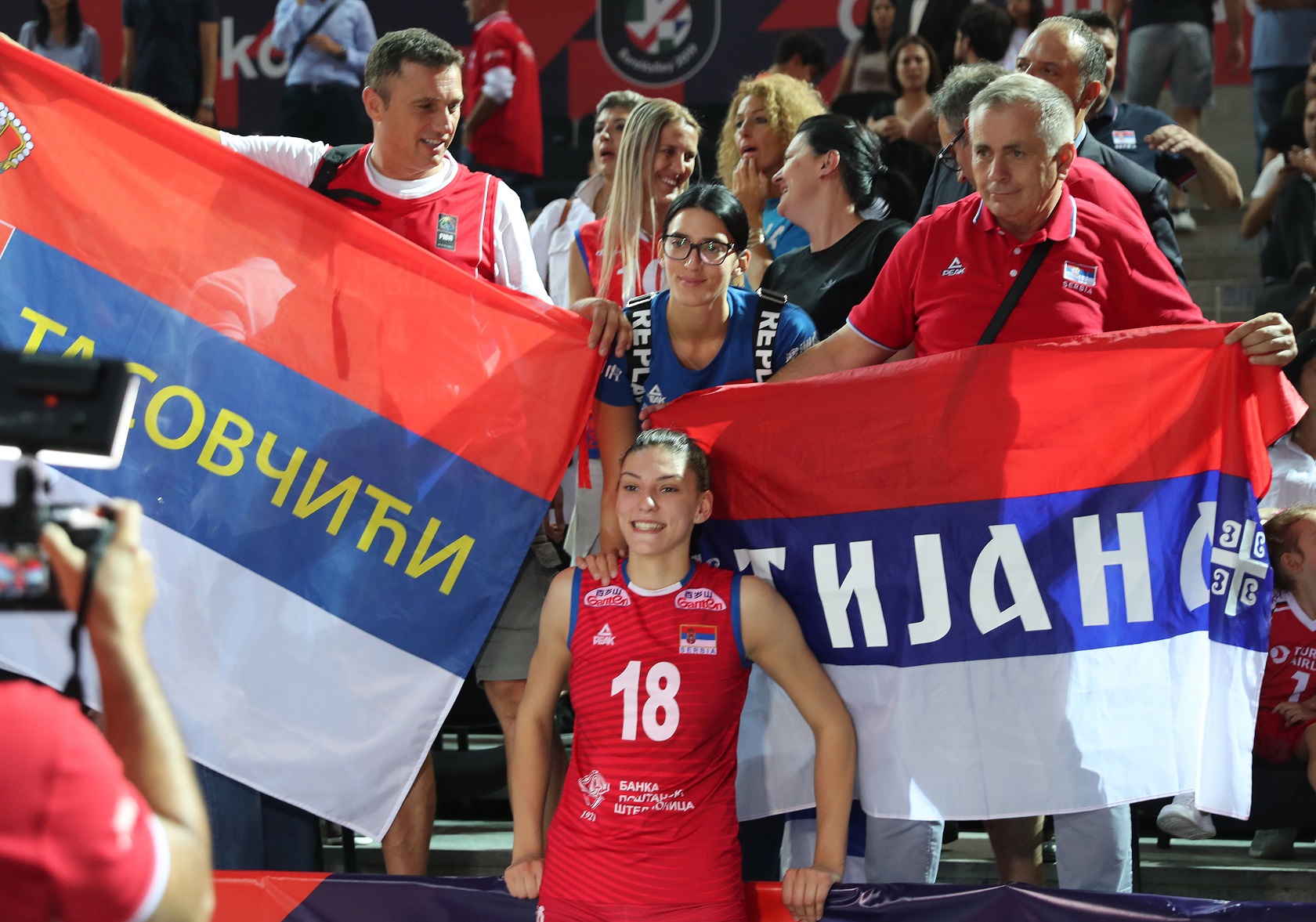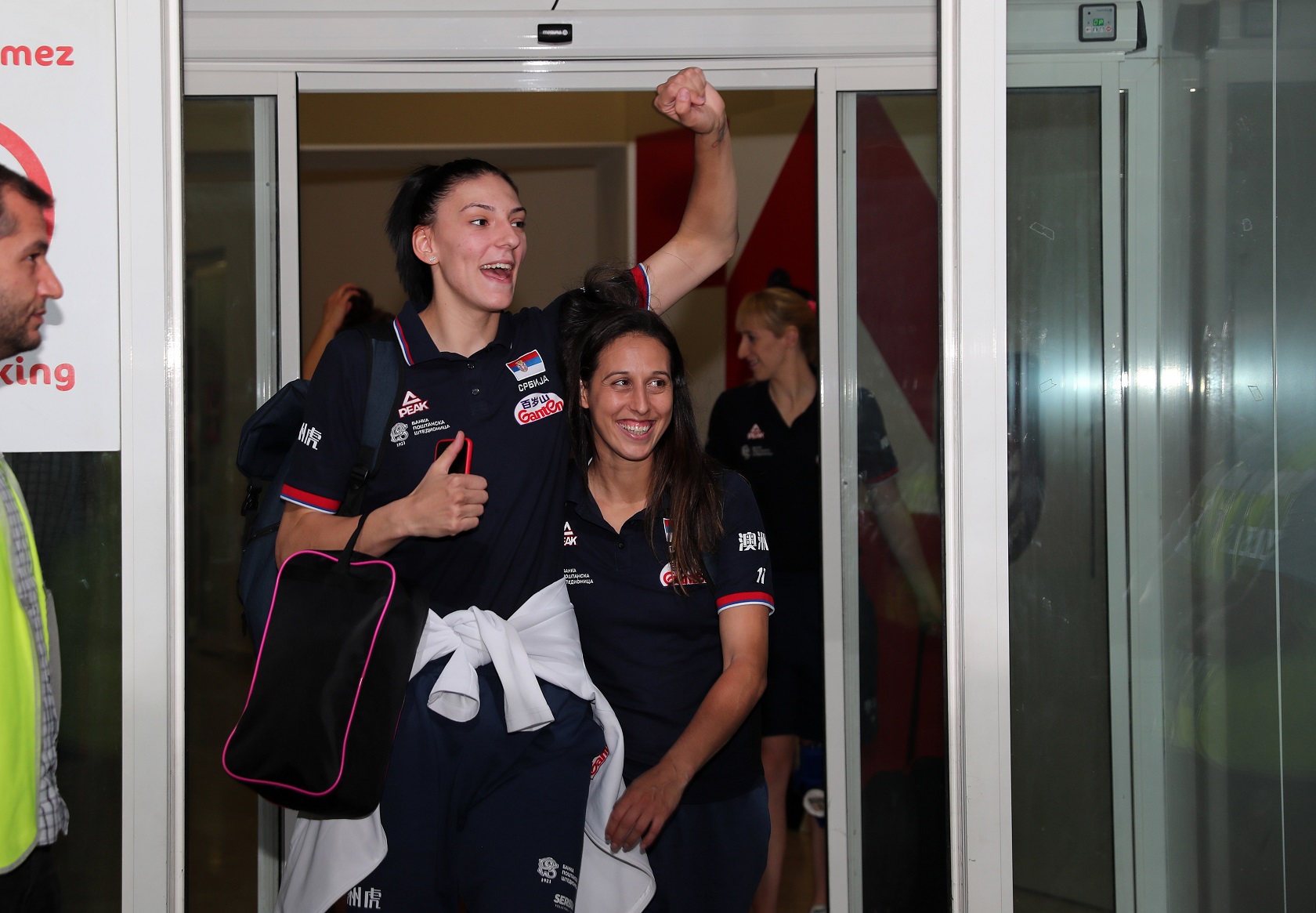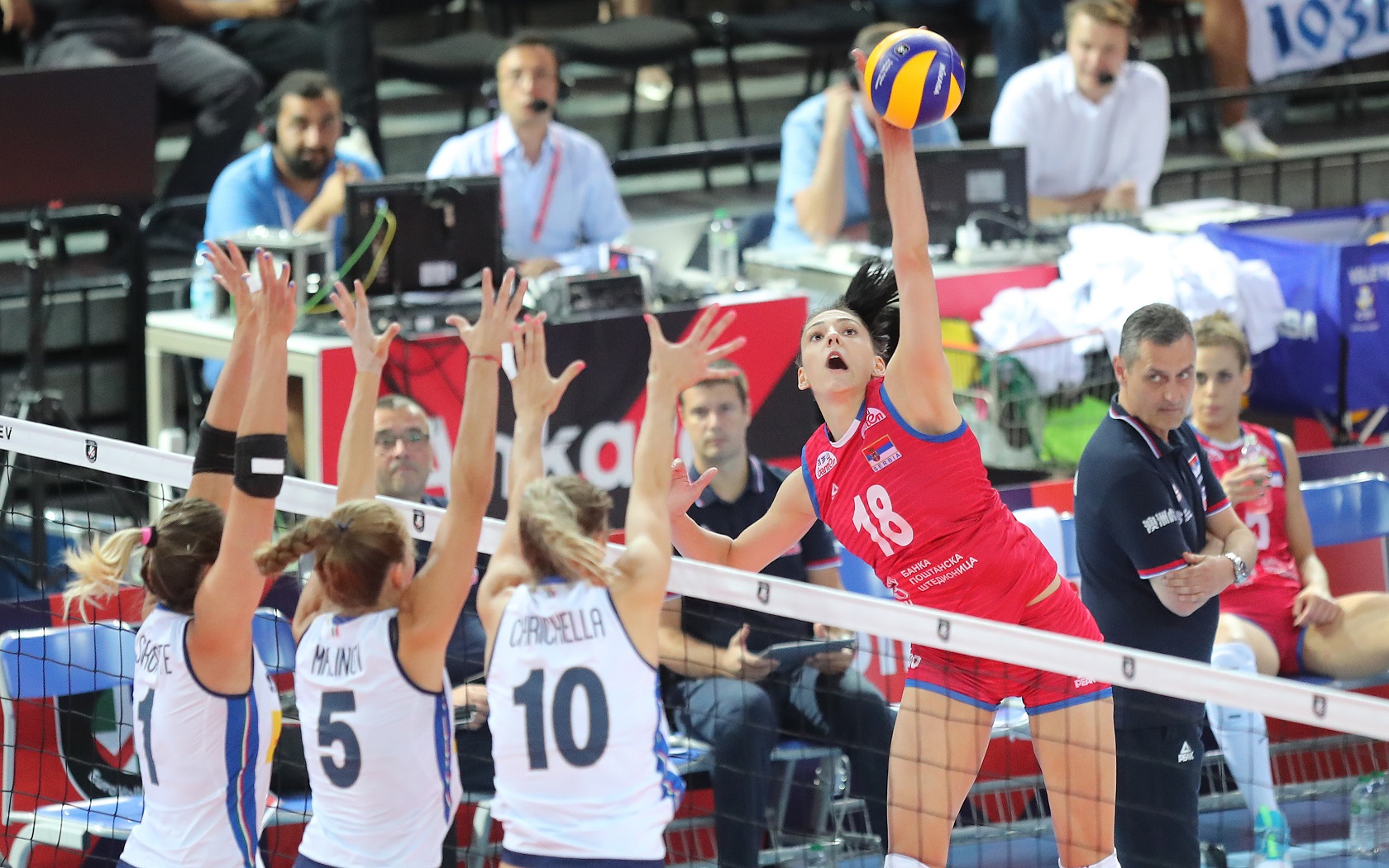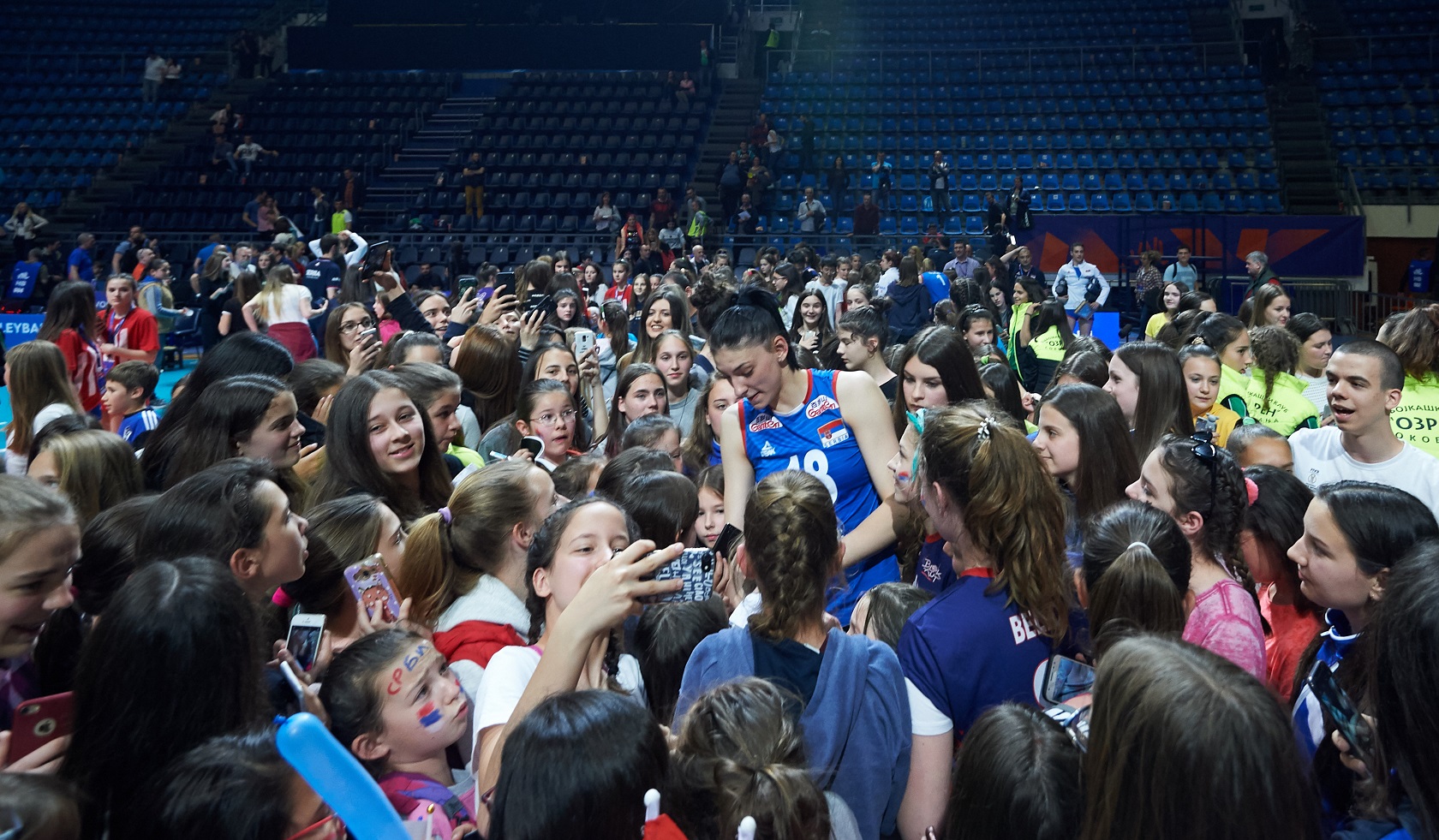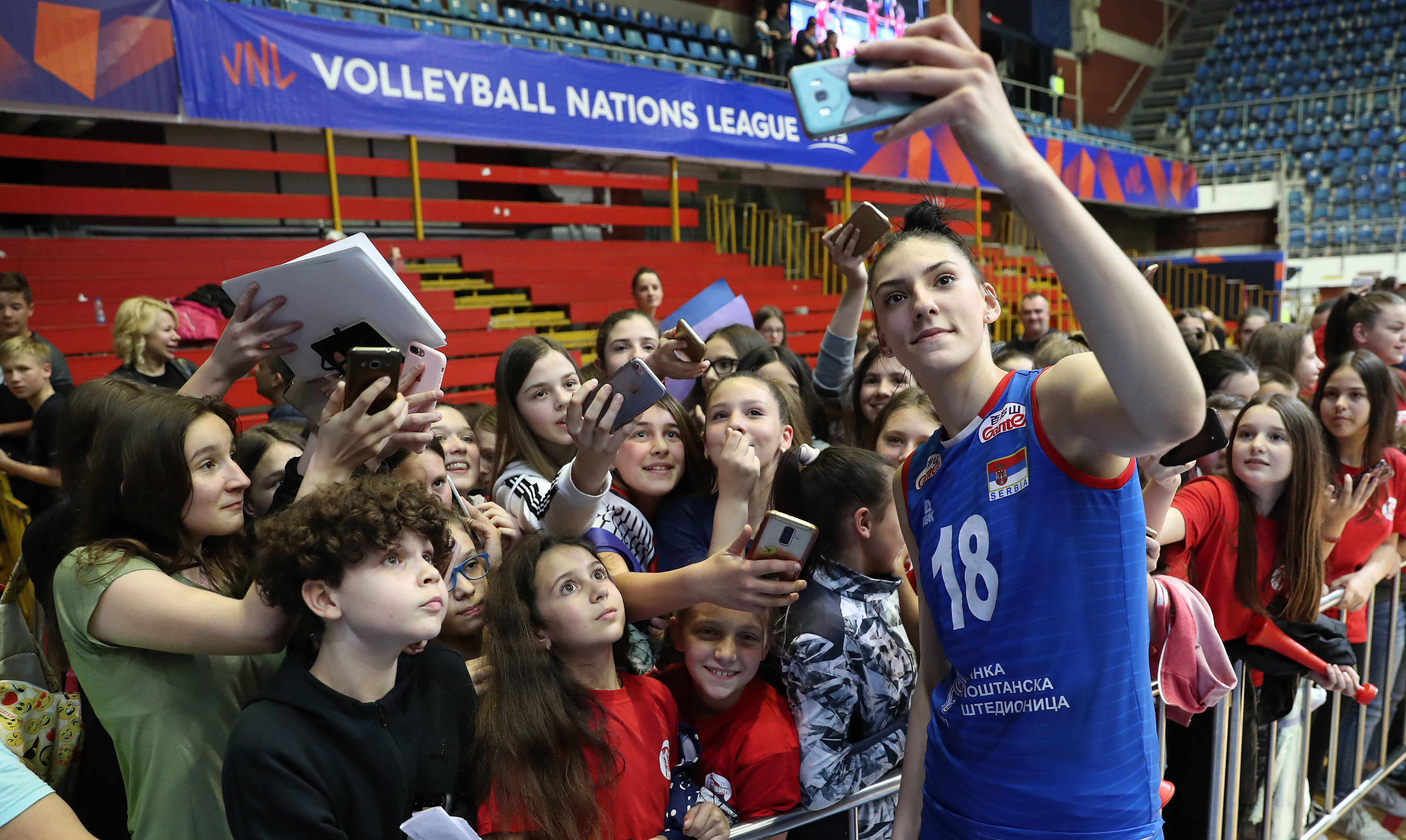 Star Player

Tijana BOŠKOVIĆ
Birth date
Nationality
Profile
Position
Spike Reach
Block Reach
Birth Place
1997
SRB
194 cm
Opposite
329 cm
310 cm
Trebinje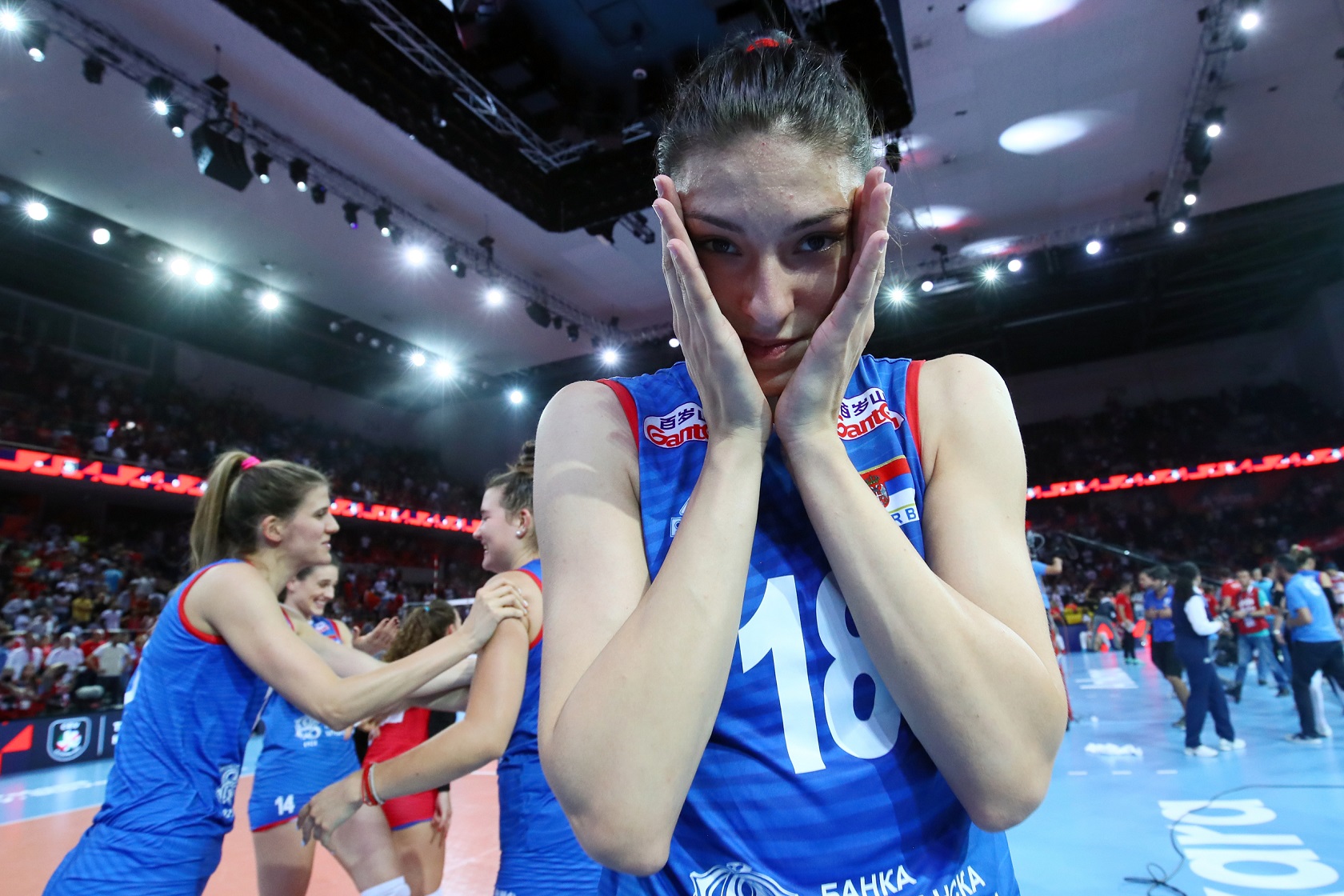 Data from entire career in CEV competitions, where statistics were gathered.

}

• What do you like to do in your free time? Spend time with people that I love, sleep, watch movies and tv shows
• Where is your favourite place in the world? Belgrade and my home town
• What was the last thing you learnt? How to make lasagna
• What car do you have? Volkswagen Passat
• What is your favourite food? Pasta or Risotto (with meat and vegetables), all kinds of our traditional soups
• What is your greatest strength? persistence
• What is your favourite movie?  Ghost
• Who is your hero? My family because of their huge support through all these years
• What cheers you up? beautiful weather, positive people
• Why do you play Volleyball? I enjoy to compete, I love feeling when I am inside of the court
• Why is your shirt number what it is? Number 3 because on my first volleyball jersey I wore number 3, and 18 because I like that number
• Who is your favourite Volleyball player to watch?  I like watching Maja Ognjenovic, she always makes some unexpected and beautiful sets and points
• Which team do you love playing against? There are many teams, but for example China, Japan, Italy
• Who will win EuroVolley 2021? I hope it will be the same team that won the last two European Championships! But many teams have good chances and quality, so it will be very interesting to compete.
"EuroVolley is for sure one of the most important and strongest competitions in our sport. There are many great European teams, and I think every match can be interesting to watch. As I said before, if the situation with the pandemic allows us to play in front of the fans, they will have a chance to enjoy high quality matches, and watch some of the best players not only in Europe, but in the world."
National Team (senior):
- 2015 FIVB World Cup – Silver medal
- 2015 CEV ECH – Bronze medal
- 2016 Olympic Games – Silver medal
- 2017 FIVB Grand Prix – Bronze medal
- 2017 CEV EUROVOLLEY – Gold medal
- 2018 FIVB World championship – Gold medal
- 2019 CEV EUROVOLLEY – Gold medal

Club:
- 2013 SERBIAN SUPER CUP
- 2014 SERBIAN CHAMPIONSHIP AND SUPER CUP
- 2015 SERBIAN CHAMPIONSHIP AND CUP
- 2016 FIVB Club World Championship
- 2018 CEV VOLLEYBALL CUP
- 2018 TURKISH SUPER CUP
- 2019 TURKISH CUP
- 2019 TURKISH SUPER CUP
- 2020 TURKISH SUPER CUP
Individual Awards:
- 2013 EYOF – MVP and Best Spiker
- 2014 CEV JUNIOR ECH – MVP
- 2016 FIVB Club World Championship – MVP and Best Opposite
- 2017 FIVB Grand Prix – Best Opposite
- 2017 CEV EUROVOLLEY - MVP
- 2017 FIVB Club World Championship – Best Opposite
- 2018 FIVB World championship – MVP
- 2018 – CEV VOLLEYBALL CUP - MVP
- 2018 FIVB Club World Championship – Best Opposite
- 2019 CEV EUROVOLLEY – MVP and Best Opposite
- 2019 – TURKISH CUP - MVP
- 2019 – TURKISH SUPER CUP – MVP
- 2019 – TURKISH LEAGUE – Best Opposite
- 2020 – TURKISH SUPER CUP - MVP
CEV Best player of the year in Europe in 2017, 2018 and 2019