EuroVolley Ambassador
Maja Ognjenović
Serbia
Profile
Maja Ognjenović is a symbol of the women's volleyball national team of Serbia. She was on the court when we won the first major medal with the senior women's national team back at the 2006 FIVB World Championship. She was also there when the planet was conquered in 2018, when the team won gold at the same competiton. Her courage, audacity and different perspective on the game made her one of the best setters of all time.

The great talent of little Maja was noticed many years ago in the City of Zrenjanin, and due to a perfect combination of lucky circumstances, she moved to the volleyball club Crvena Zvezda at early age, where she confirmed that she has a huge potential.
Very quickly, she went "through thorns to the stars" with the national team. That famous year of 2006, she won bronze at the FIVB World Championship in Japan. Maja then proved that she has something that would make her a great Serbian sportswoman.

In the years that followed, Ognjenović developed, matured, that audacity grew into cunning, and the native of the City of Zrenjanin became a true leader of the 'blue ladies'.

Now she is the pillar of the national team. Because of her, all the other girls believe in themselves and trust each other. Under her leadership, Serbia climbed to the top of the world in Japan in 2018.

Maja's rich collection of trophies also includes silver from the Olympic Games, two gold medals, silver and bronze from the CEV European Championships, silver from the FIVB World Championship… There are a handful of individual awards on her trophy showcases back at home.

She also recorded many club titles in the strongest European leagues - Turkey, Italy, Poland ... She won the last club trophy wearing the Vakifbank jersey in the Turkish Cup.

Wherever she went, she left a mark.
I feel really proud and honoured to be chosen as Ambassador of big competition as EuroVolley it is, especially because we are one of the host countries, again. Excitement is, of course, huge and we can't wait to play in our capital city, after 10 years."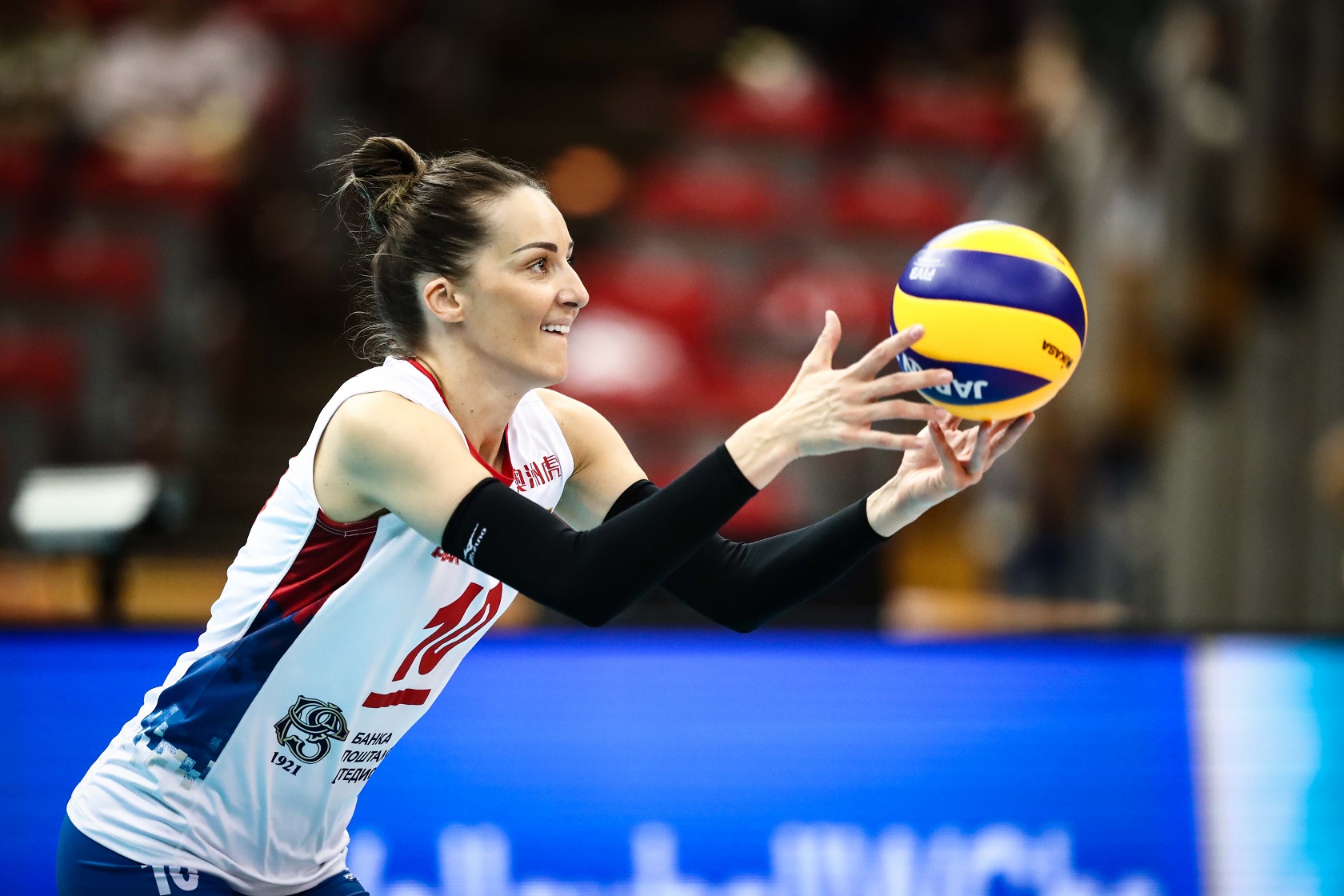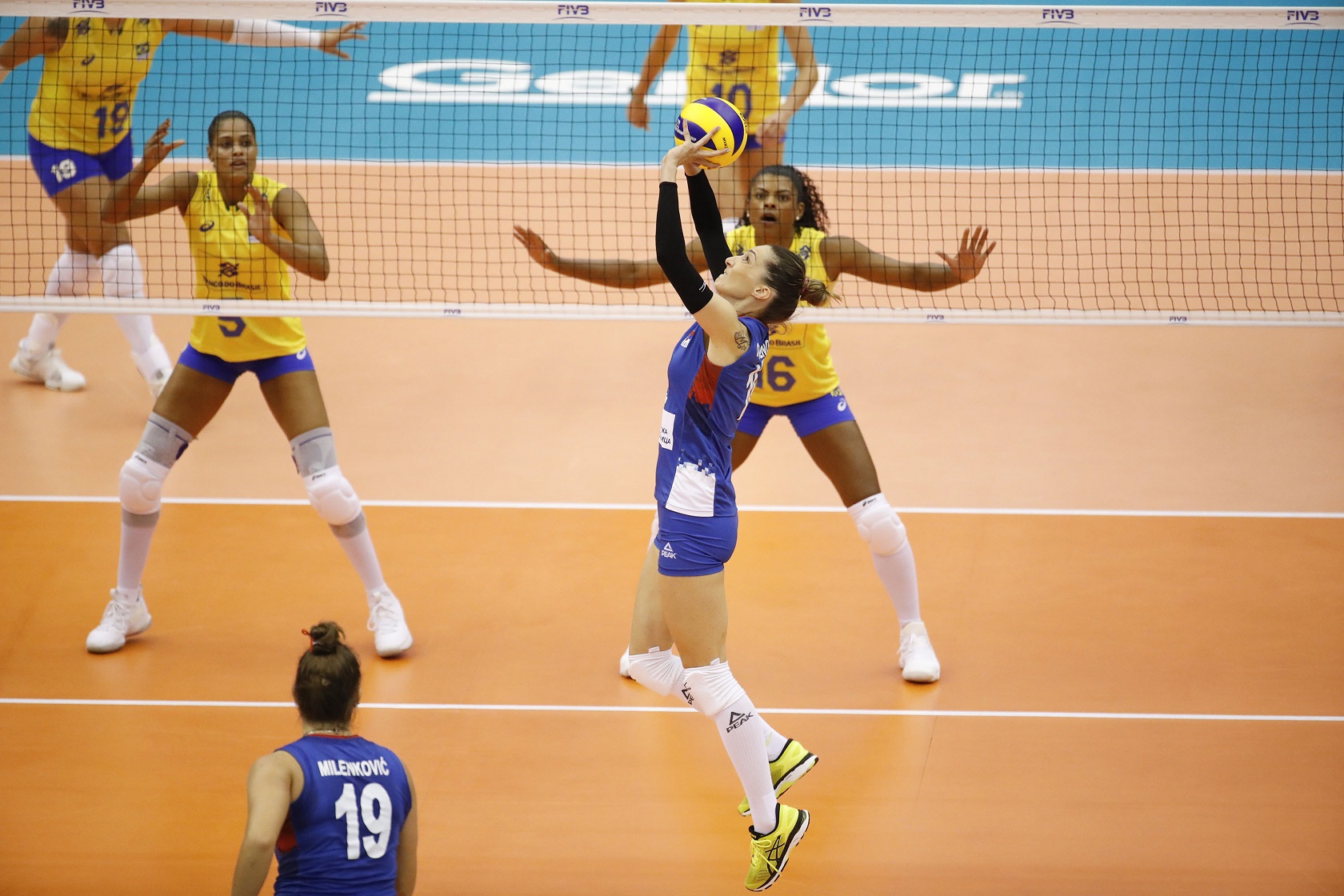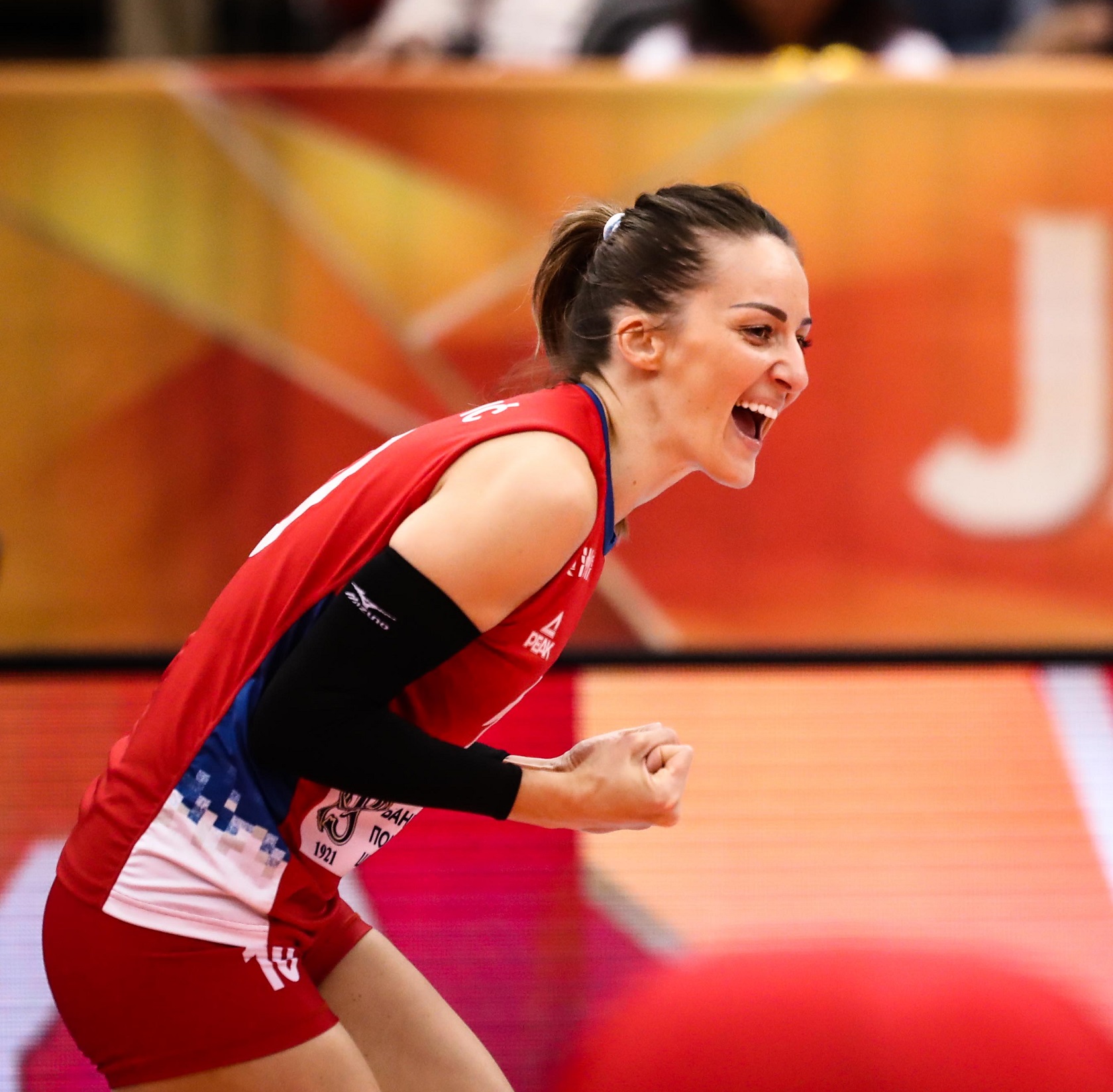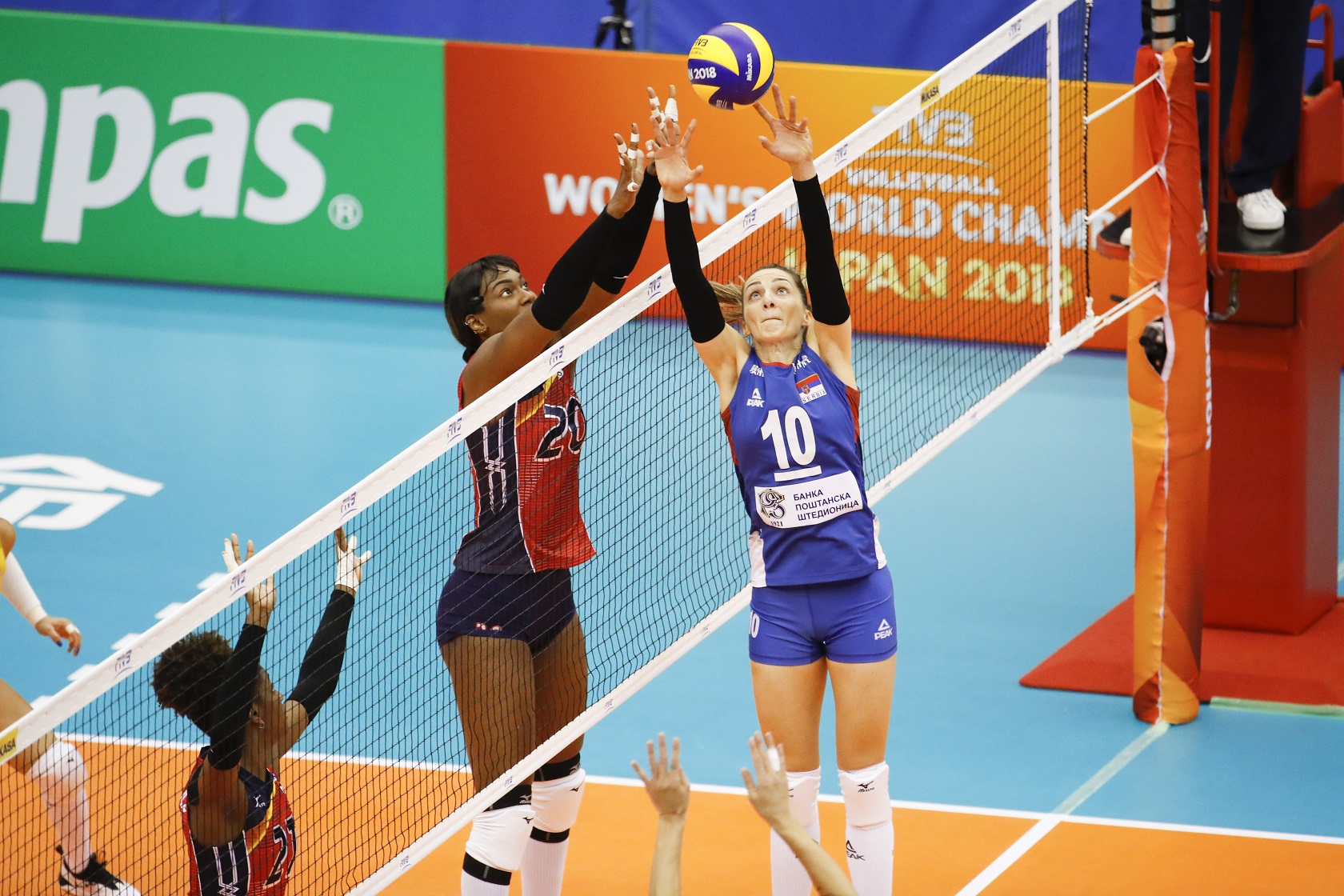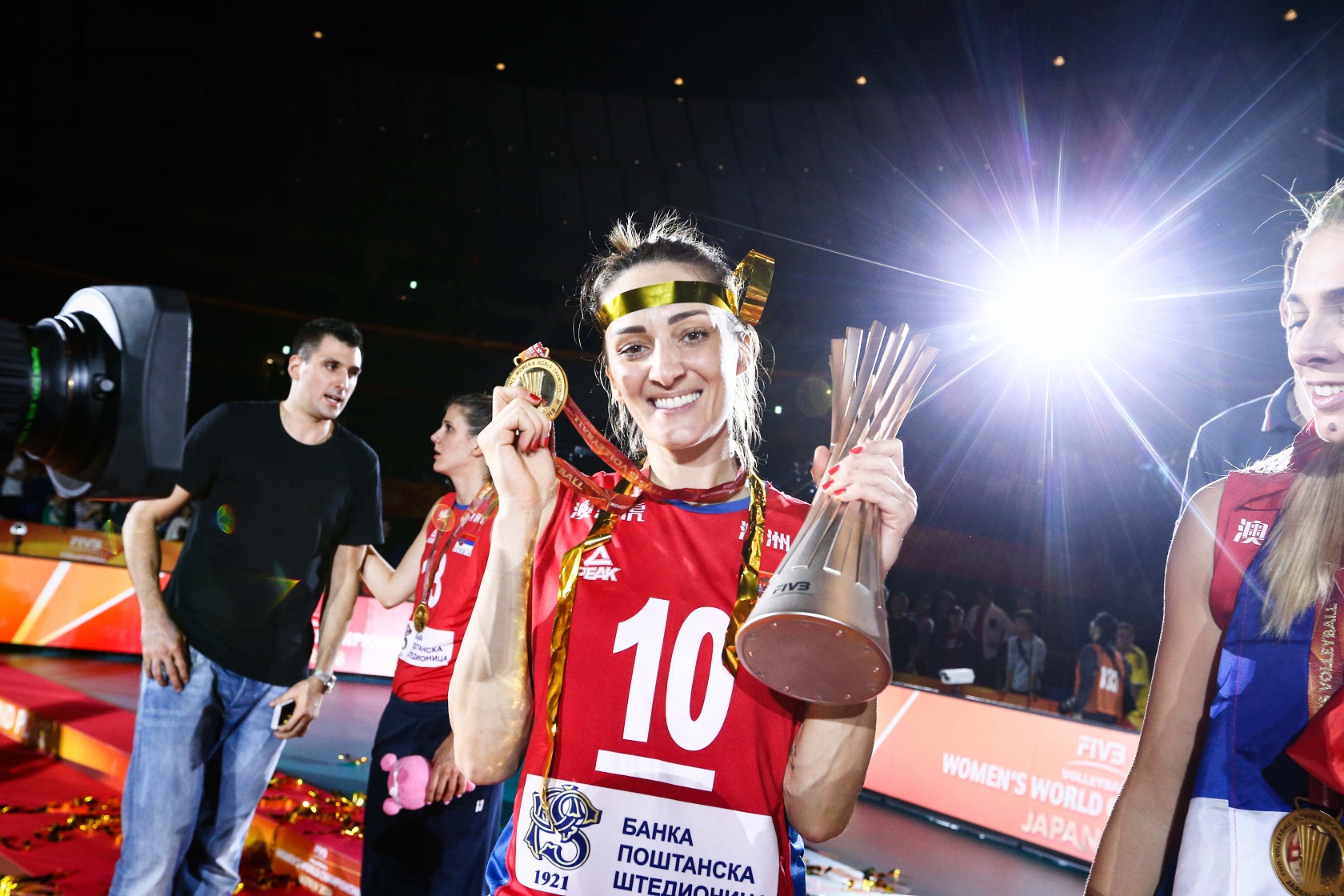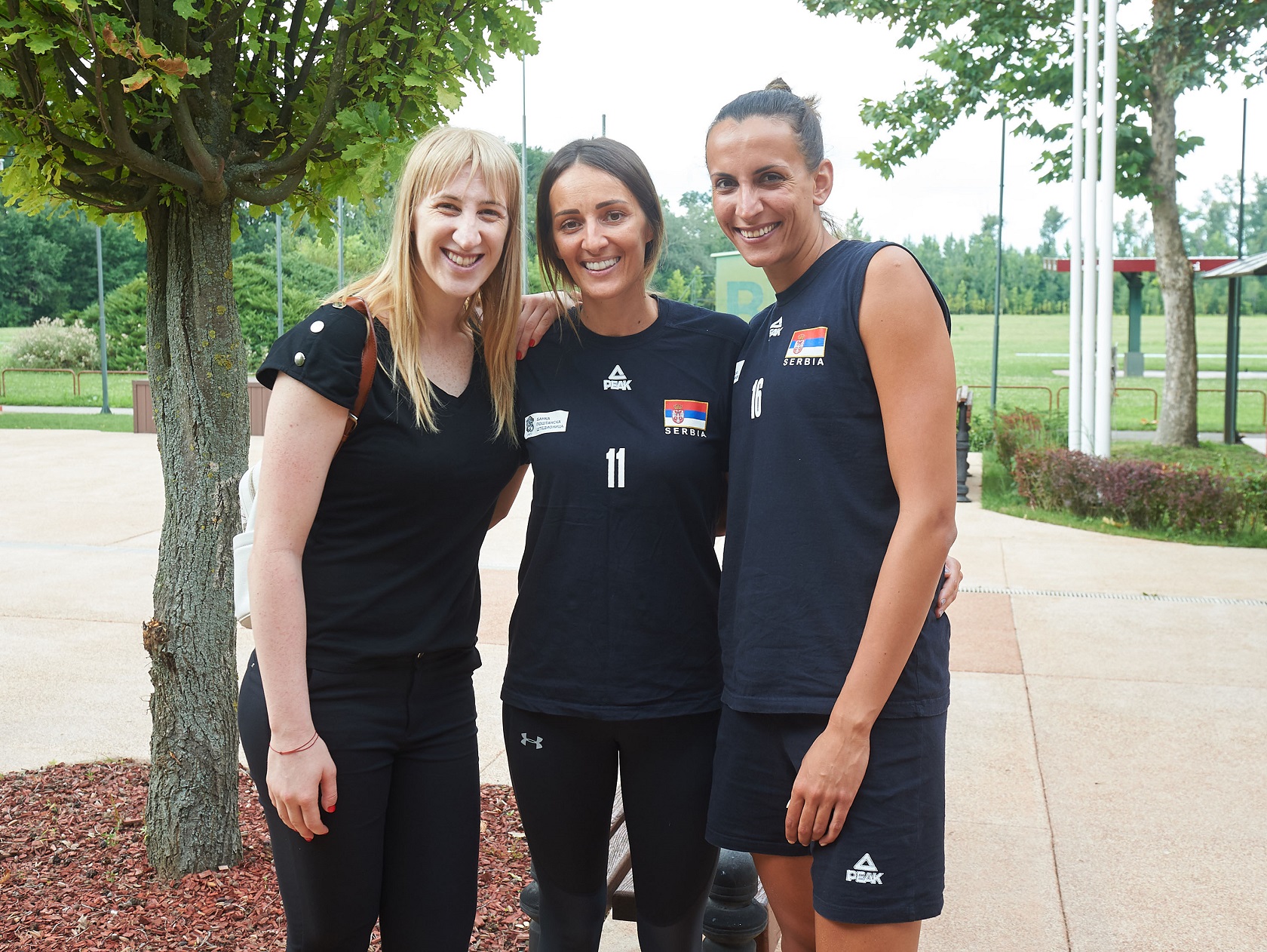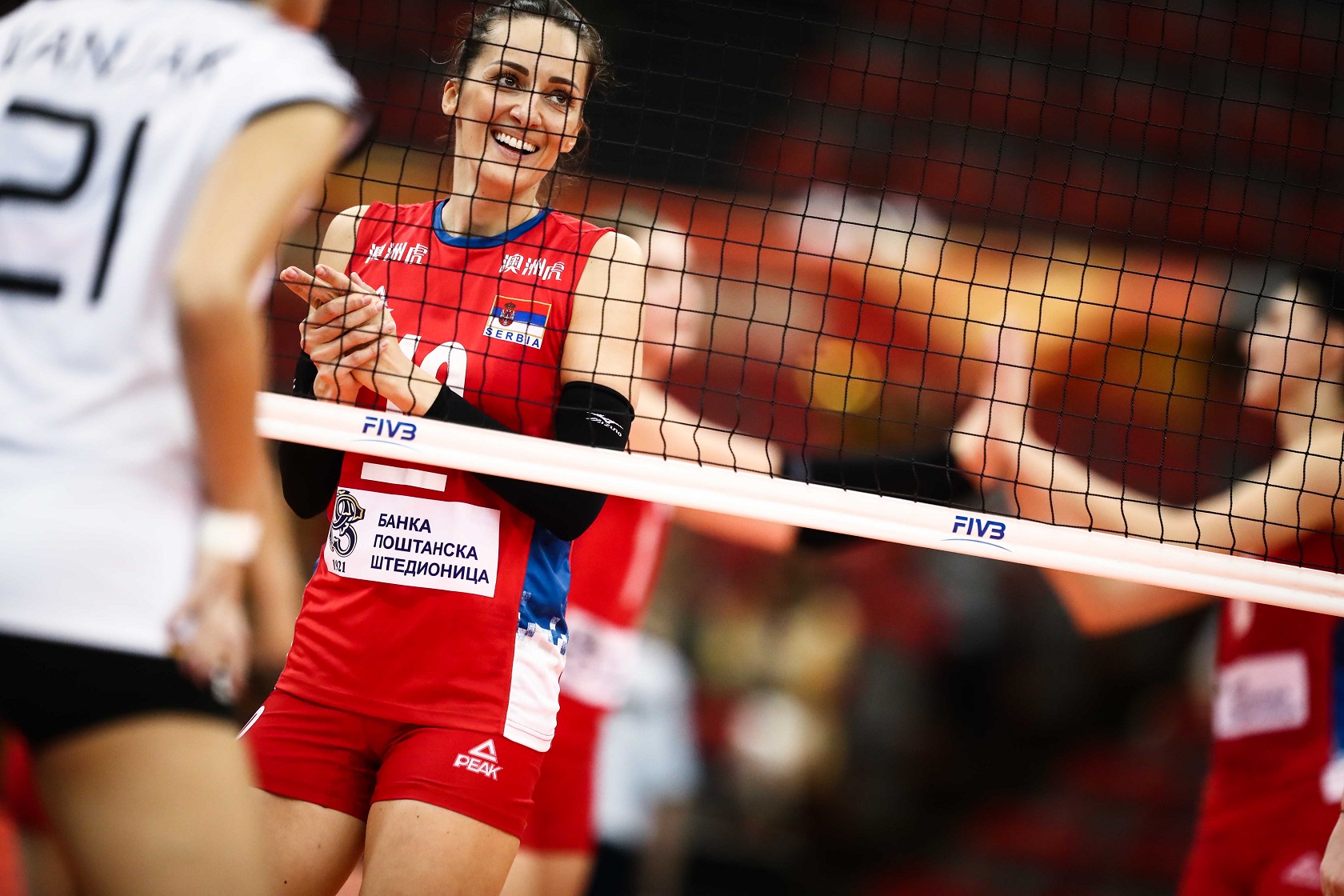 Star Player
Maja OGNJENOVIC
Birth date
Nationality
Profile
Position
Spike Reach
Block Reach
Birth Place
06/08/1984
SRB
183 cm
Setter
300 cm
293 cm
Zrenjanin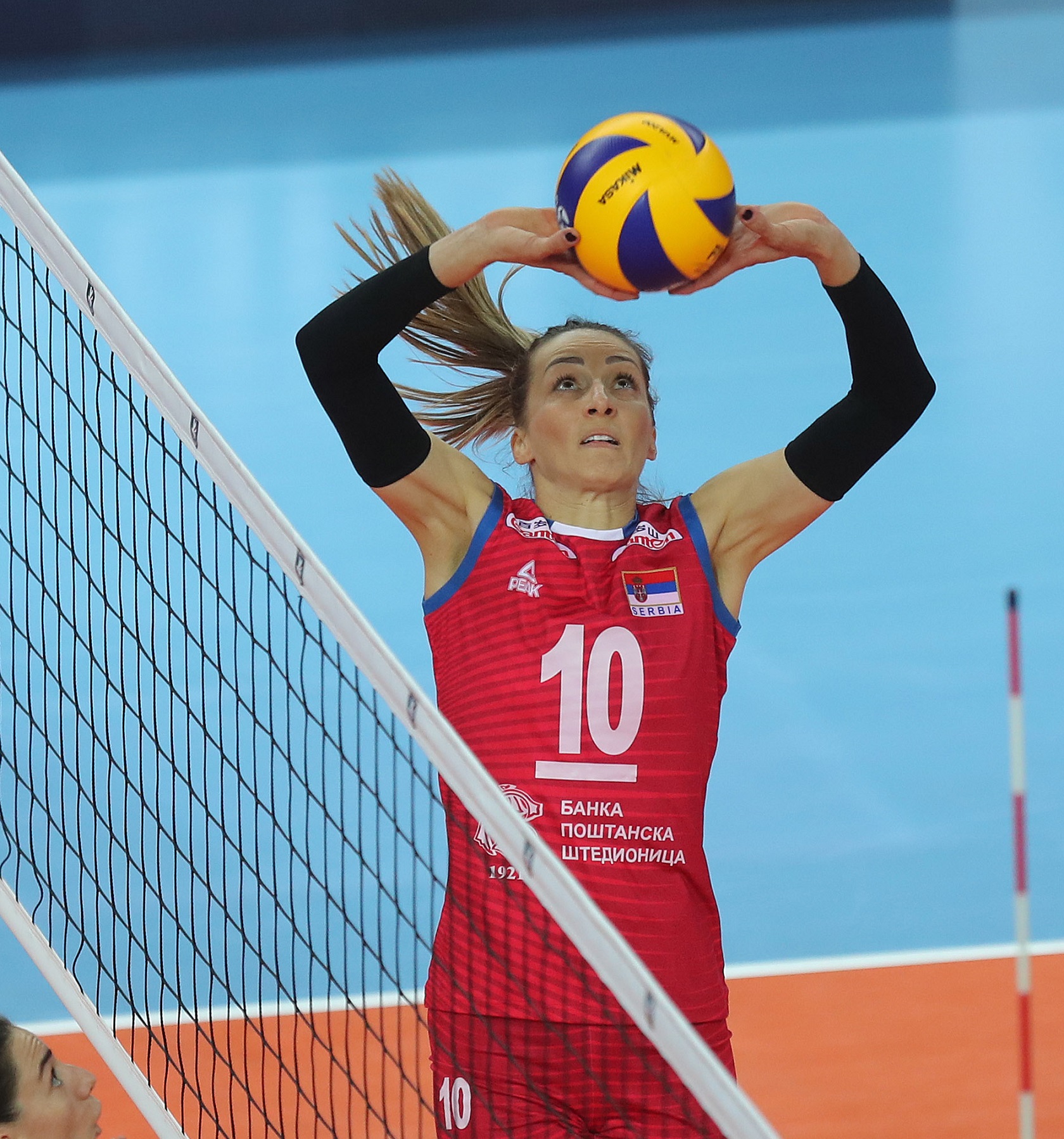 Data from entire career in CEV competitions, where statistics were gathered.

}

• What do you like to do in your free time? Reading
• Where is your favourite place in the world? Athens
• What was the last thing you learnt? To make spaghetti Bolognese
• What car do you have? Smart for two
• What is your favourite food? Whatever my mom makes
• What is your greatest strength? Patience
• What is your favourite movie? The Professional
• Who is your hero? My parents
• What cheers you up? Happy moments
• Why do you play Volleyball? Volleyball is my life
• Why is your shirt number what it is? 10, because all the greatest players had it
• Who is your favourite Volleyball player to watch? Bruno Rezende
• Which team do you love playing against? I always love to play against Japan, in Japan
• Who will win EuroVolley 2021? SERBIA!
"I hope we'll play in front of ours fans, because of worldwide situation, but I wish at least some capacity of the gym should be full. We promise good volleyball, exciting moments and a lot of fun!"
National Team (senior):
2006 – FIVB World Championship – Bronze medal
2007 – CEV European Championship – Silver medal
2009 – University Games – Silver medal
2010 – CEV European League – Gold medal
2011 – CEV European League – Gold medal
2011 – CEV European Championship – Gold medal
2011 – FIVB Grand Prix – Bronze medal
2012 – CEV European League – Bronze medal
2013 – FIVB Grand Prix – Bronze medal
2015 – CEV European Championship – Bronze medal
2015 – FIVB World Cup – Silver medal
2016 – Olympic Games – Silver medal
2018 – FIVB World Championship – Gold medal
2019 – CEV EuroVolley – Gold medal

Club:
2002 – Cup of Yugoslavia – Crvena zvezda, Beograd
2003 – Championship of Yugoslavia – Crvena zvezda, Beograd
2004 – Serbia and Montenegro Championship – Crvena zvezda, Beograd
2007 – Championship of Romania – CSU Metal Galati
2007 – Cup of Romania – CSU Metal Galati
2008 – Championship of Romania – CSU Metal Galati
2008 – Cup of Romania – CSU Metal Galati
2009 – CEV Challenge Cup – Monteschiavo Jesi (ITA)
2011 – Cup of Greece – Olympiakos Piraeus (GRE)
2014 – Championship and Cup of Poland – Hemik Police (POL)
2015 – Championship of Poland – Hemik Police (POL)
2016 – FIVB World Club Championship – Eczacibasi Vitra Istanbul (TUR)
2018 – CEV Volleyball Cup – Eczacibasi Vitra Istanbul (TUR)
2021 – Turkish Cup – Vakfibank Istanbul (TUR)

Individual Awards:
2007 – CEV European Championship – Best setter
2009 – CEV Challlenge Cup – Best setter
2010 – CEV European League – Best setter
2011 – CEV European League – Best setter
2011 – CEV European Championship – Best setter
2012 – CEV European League – Best setter
2014 – Cup of Poland – Best setter
2015 – CEV European Championship – Best setter
2015 – CEV Champions League – Best setter
2019 – CEV Eurovolley – Best setter