2021 Men
Estonia counts on home support to fight for best EuroVolley finish
Estonia has never finished in the top ten of the CEV EuroVolley Men since the country first appeared in the tournament, in 2009, but the team will have a great opportunity to do so this year, when the nation's capital Tallinn hosts one of the four pools of the tournament.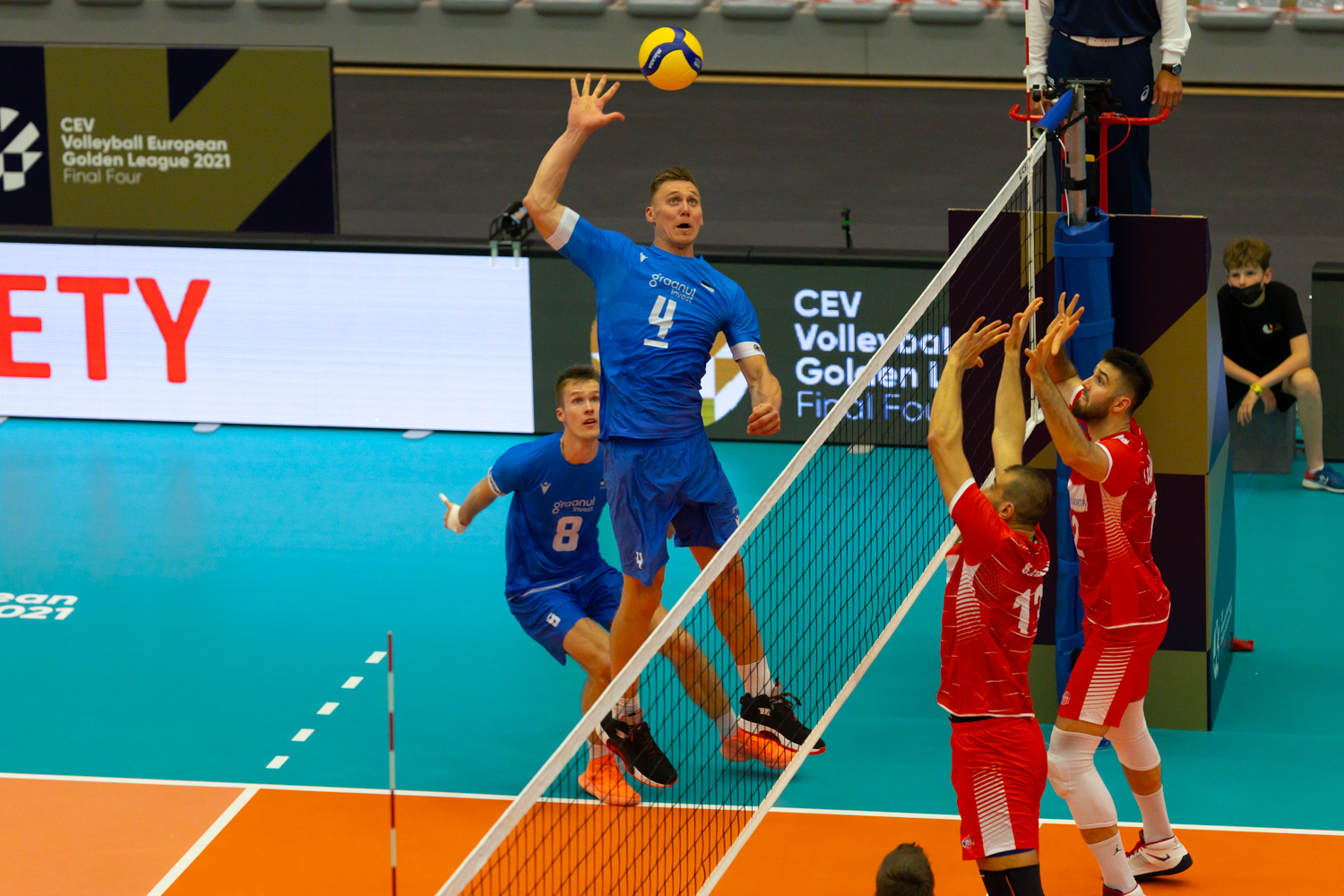 Fighting for a top ten finish seems realistic for Estonia this year
Advancing from a Pool D that also contains reigning Olympic champions France, Germany, Croatia, Slovakia and Latvia will certainly be a challenge for head coach Cédric Énard and his players, but if they have a chance to do it, it's with their home fans behind them at the Saku Suurhall.
Estonia is coming from its worst-ever finish at the EuroVolley in 2019, when the team finished dead last at 24th, but the results achieved in 2009 (14th), 2011 (12th), 2015 (11th) and 2017 (13th) indicate the team is not too far behind from a top ten finish.
Another sign that a positive campaign could be in the works is the fact that Estonia has been remarkably successful in the CEV Golden League since 2015, securing two gold medals (2016 and 2018), a bronze medal (2021) and two fourths (2015 and 2019).
The setter position is certainly an area of strength in the Estonian roster with 22-year-old Renet Vanker, the best setter of this year's European Golden League, challenging 42-year-old and team captain Kert Toobal, who took home the same award in 2016 and 2018, for the starting spot.
The team's core is solid and experienced, featuring opposite Renee Teppan, the Most Valuable Player of the 2018 European Golden League, outside hitter Oliver Venno (the second-best spiker and fourth-best server in this year's edition) and middle blocker Andri Aganits, who were both the best in their positions in that same tournament.
Getting good offensive production from outside hitter Oliver Venno will be one of the keys for Estonia
The return of 28-year-old outside hitter Robert Täht, who as Toobal missed this year's Golden League due to injury, adds an important offensive option to the team ahead of the EuroVolley.
A victory in their opening match against Latvian on September 1, which they did twice just three months ago at the Golden League, will be instrumental for Estonia's dream of advancing from pool play. With a positive star and the confidence that comes with it, the team should be able to challenge some other opponents in front of their home fans.