2021 Men
EuroVolleyM: Exciting matchups set for the Eight Finals
The pool phase of the CEV EuroVolley 2021 Men gifted volleyball fans from the continent with 60 exciting matches across the four host cities during the last nine days. The best 16 teams have moved forward and over the next four days this list will be trimmed down in half after the conclusion of the Eight Finals in Gdansk and Ostrava.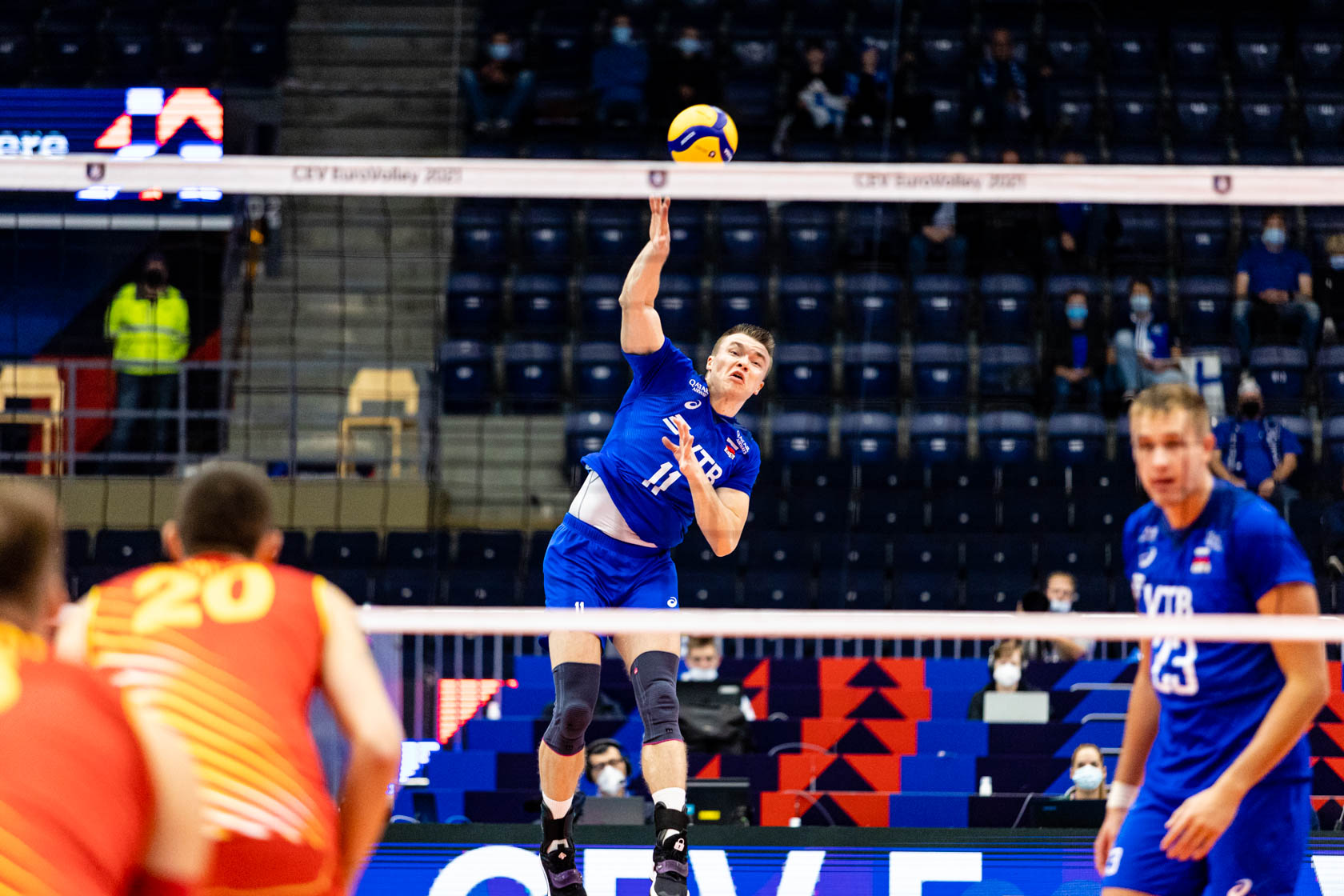 Pankov started Russia's last two pool phase matches and fired four aces against North Macedonia
The Polish coastal city will be the first to see action in the elimination round with a pair of European heavyweights set to play on Saturday. Led by Pavel Pankov, the third-best setter of the tournament, Tokyo Olympic silver medalists Russia will clash with Ukraine in the first Eight Final match at the Ergo Arena. Later that same day, reigning world champions Poland, one of the three undefeated teams in the tournament, will count on blocking machine Piotr Nowakowski, the top performer of the event at the net with 22 points, to remain in good form against Finland.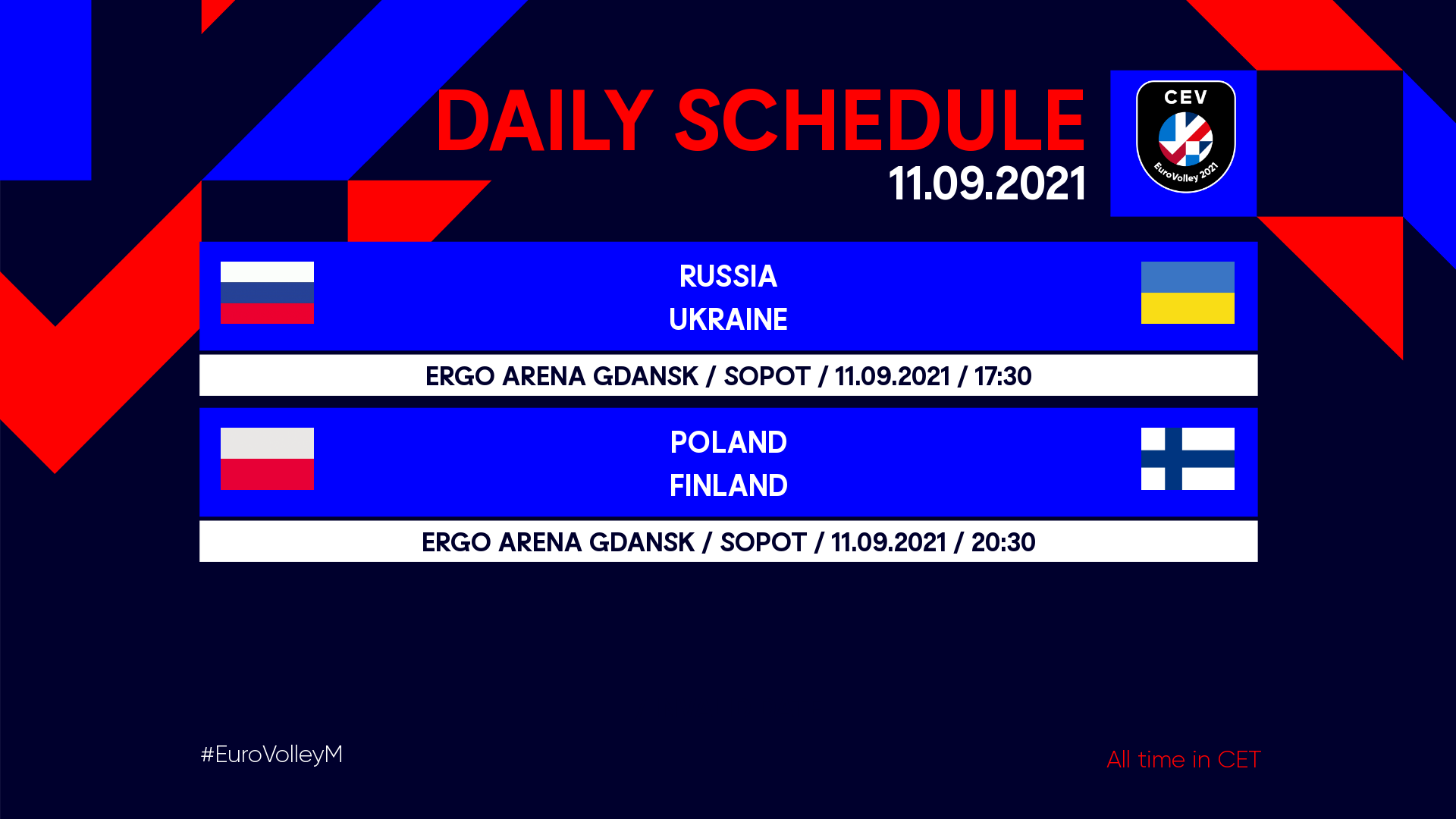 Sunday will be packed with action and top-level volleyball with four matches taking place across the two cities. Italy will try to keep things rolling in Ostrava and secure its sixth victory in the city against Latvia. Star outside hitter Alessandro Michieletto, the team's top scorer and the tournament's fourth-best server, will be hugely influential in the Italian play. The Czech town will also host what seems to be the most unpredictable match of the Eight Finals, involving Germany and Bulgaria.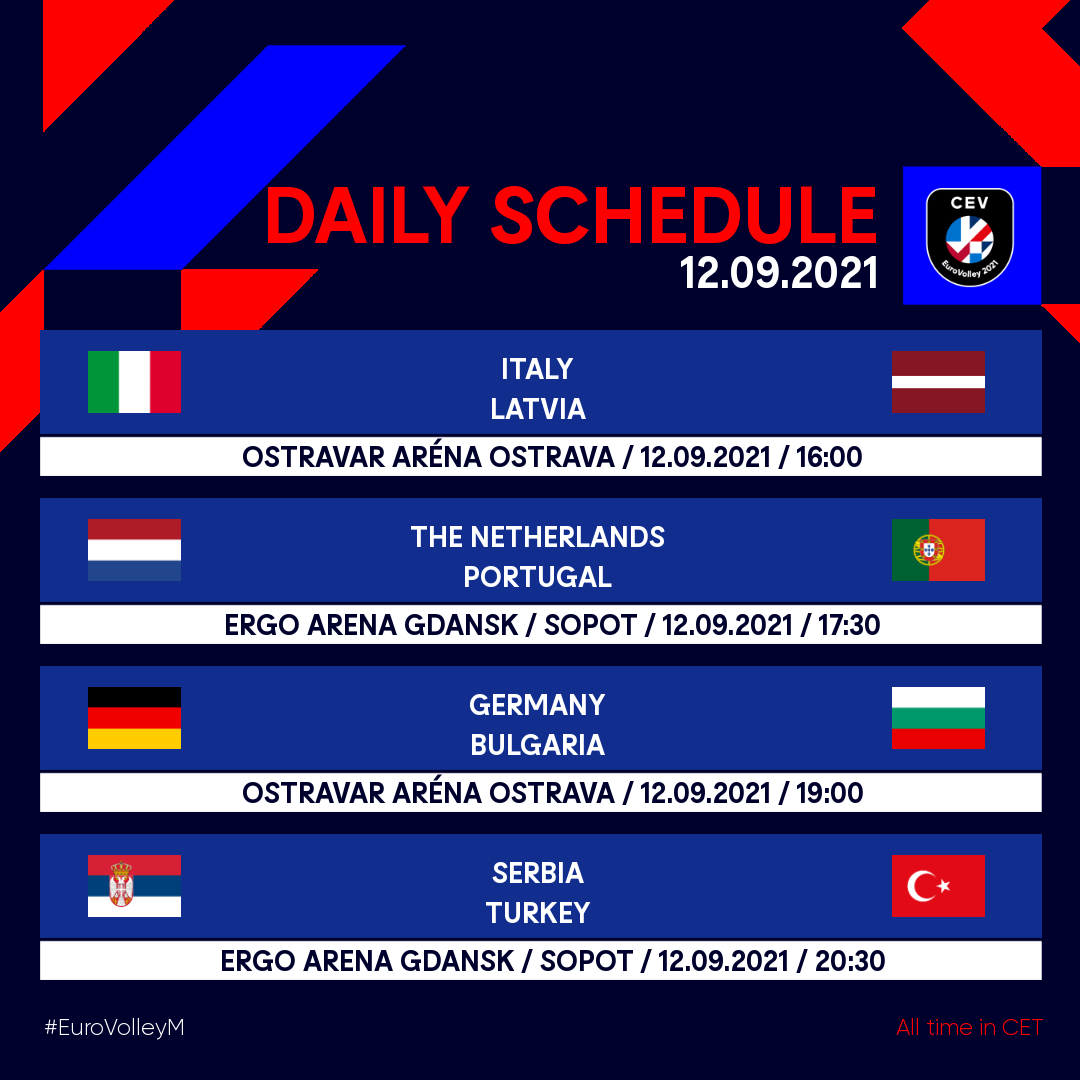 Back in Gdansk, Sunday's schedule features the Netherlands and scoring machine Nimir Abdel-Aziz, EuroVolley's top scorer with 122 points, going up against Portugal. The closing match in the Polish city will see Serbia trying to give another step towards a second-straight continental title as the defending champions clash with the surprising Turkey of opposite Adis Lagumdzija, who ranks only behind Abel-Aziz in points with 104.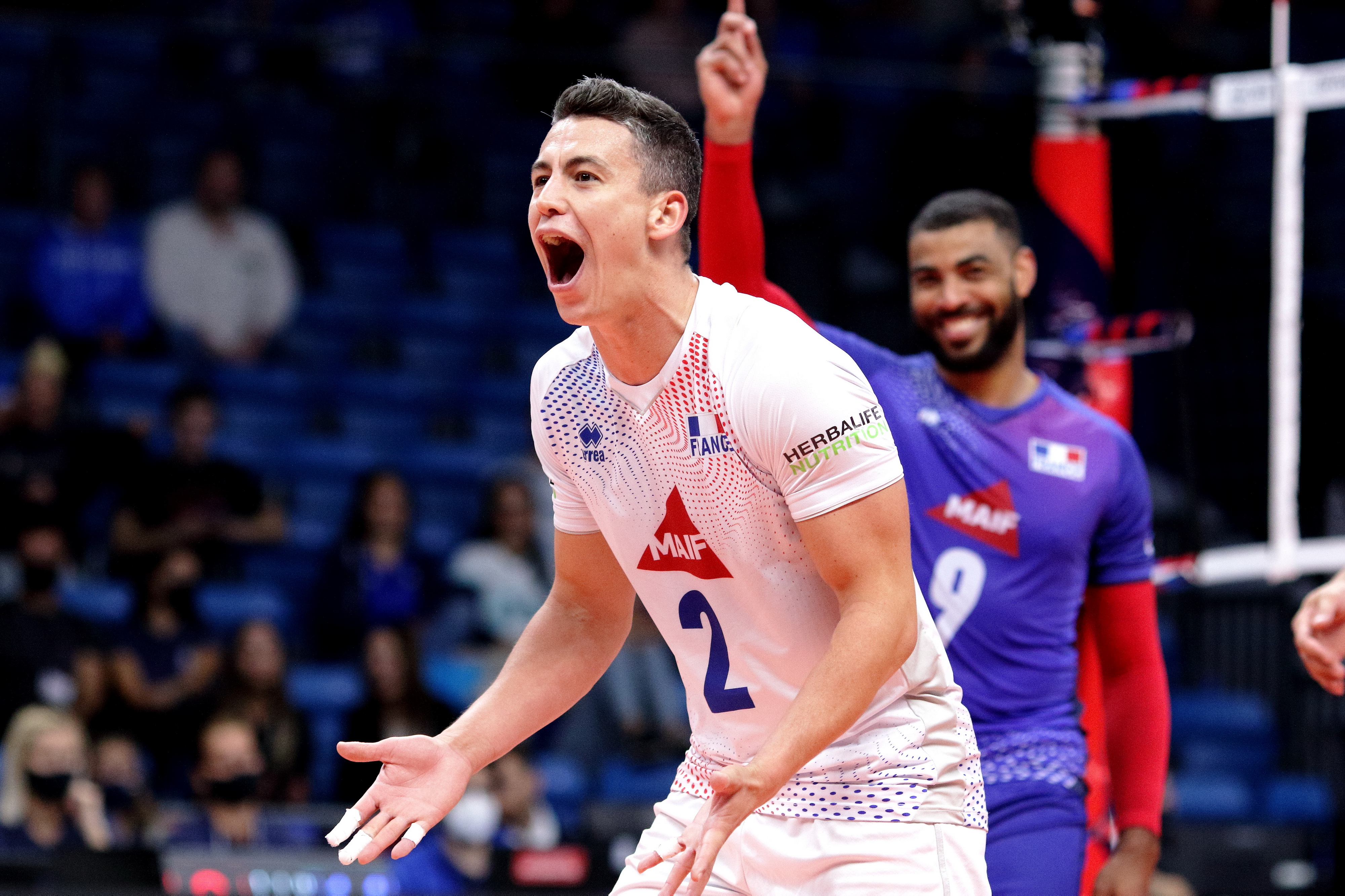 Jenia Grebennikov and Earvin Ngapeth will be even more important to France during the elimination round
The last two quarterfinalists will be known on Monday, when Ostrava will host a pair of interesting matches. The first will reunite neighbors Slovenia and Croatia while the second will have reigning Olympic champions France, the best team of the pool phase, being challenged by hosts Czech Republic.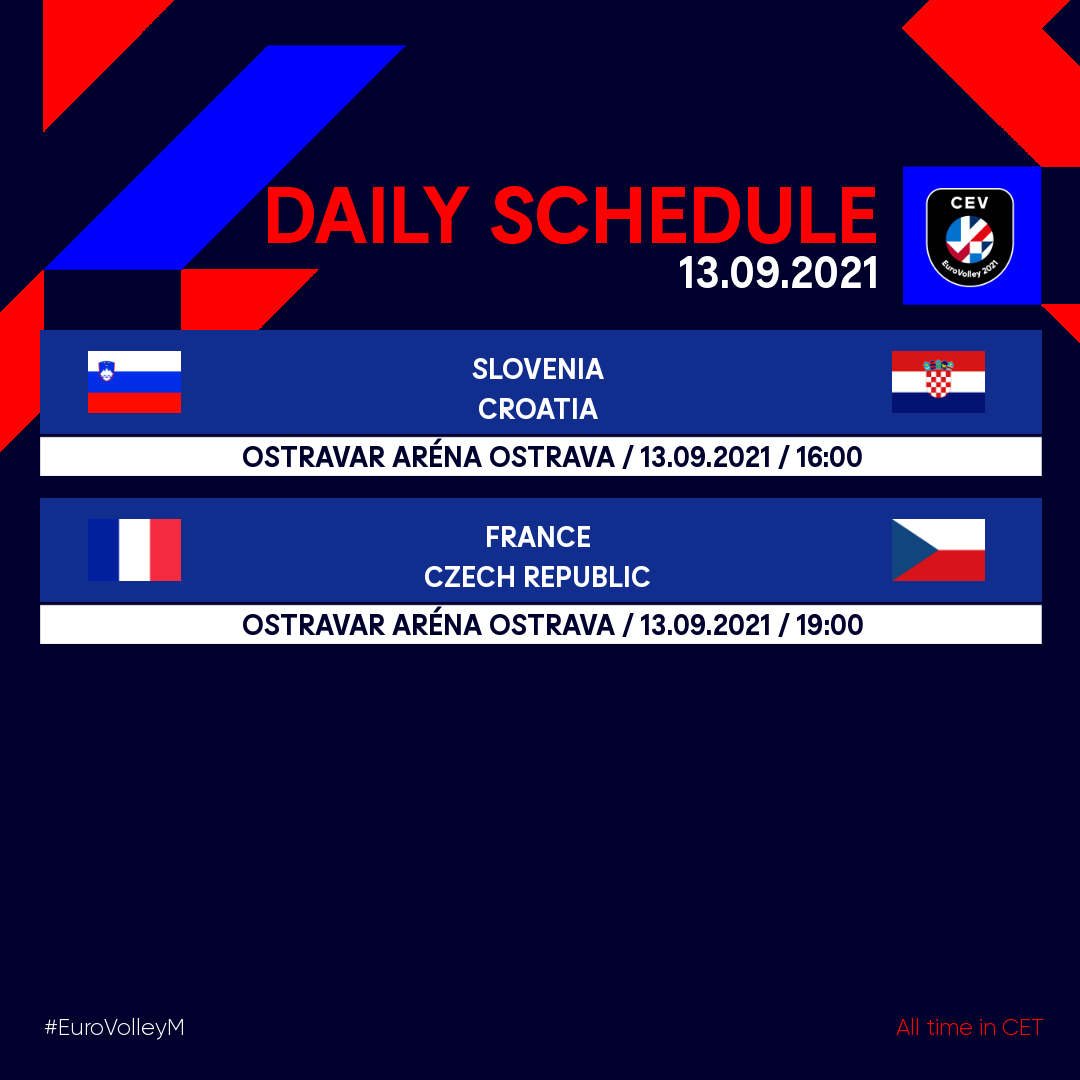 There will be only eight teams standing when these matches are over on Monday evening and although it's impossible to predict who those will be, it's a given that that there will be no shortage of excitement over the next four days.