2021 Men
Meet the oldest fan at #EuroVolleyM
Author:
Martyna Szydłowska
On the last day of pool phase at Tauron Arena Kraków almost seven thousand fans vividly supported team Poland in their encounter against Ukraine. Among them was one very special fan - Mrs Pelagia called Grandma Pelagia! She is - probably - the oldest fan of the White-and-Red team and definitely the oldest fan in the stands at EuroVolley, as she is 104 year old! It proves once again that age is just a number and love towards Volleyball has no limits.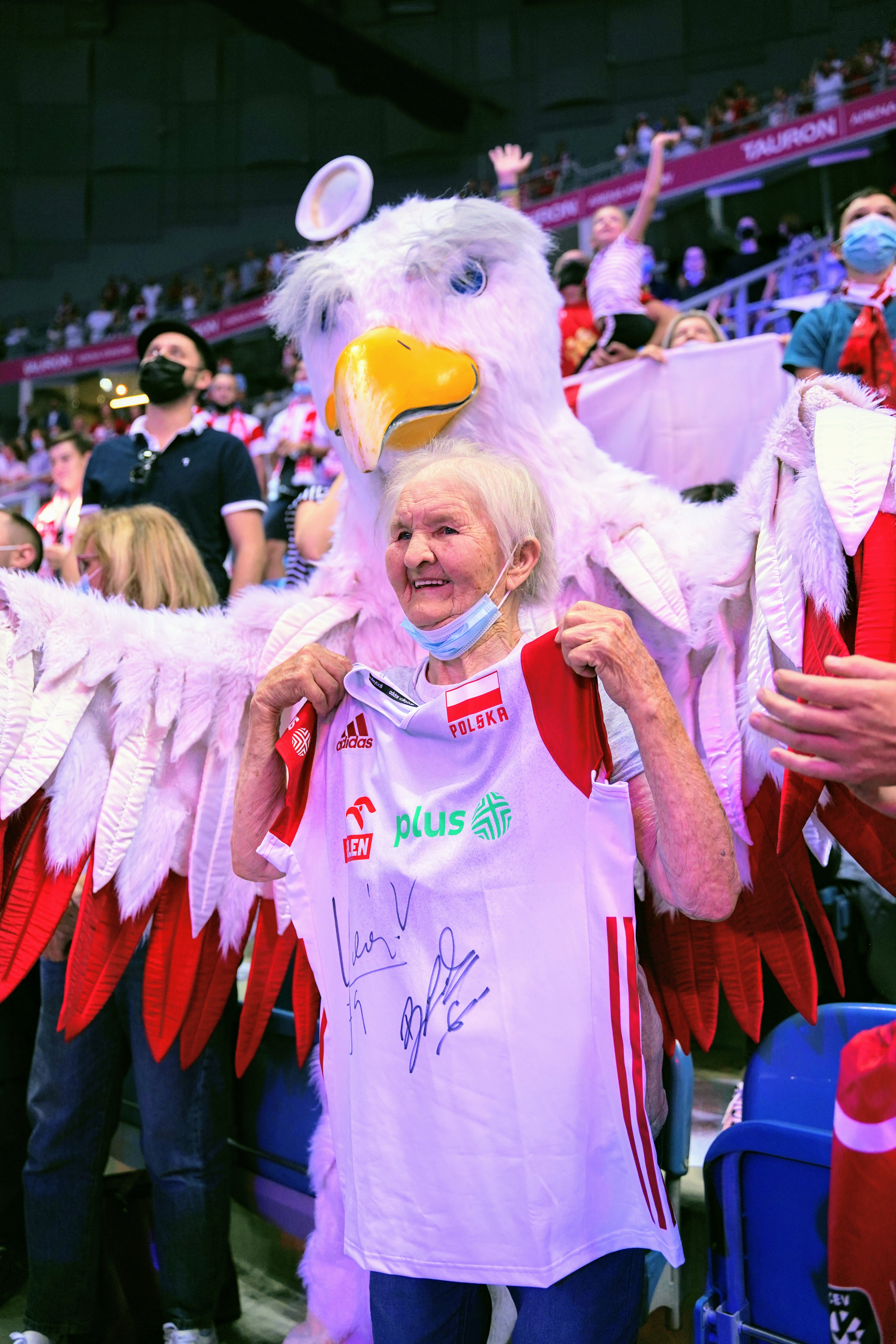 Mrs Pelagia expressively supported her favourite team, but her presence couldn't be unnoticed by the organisers and the Polish team. During one of the breaks between the sets she was warmly welcomed by the speaker and the Polish mascot - Eagle who presented her also a special gift - the official jersey with autographs of the entire team of the reigning world champions. She also received a standing ovation from the crowd!
"I'm super happy, I'm watching team Poland in the venue. I love the entire team of Poland", she said during a short talk with the speaker. But Grandma Pelagia not only watches all the games of the Poland national team, she also keeps a personal statistics book with all the performances of her native national team.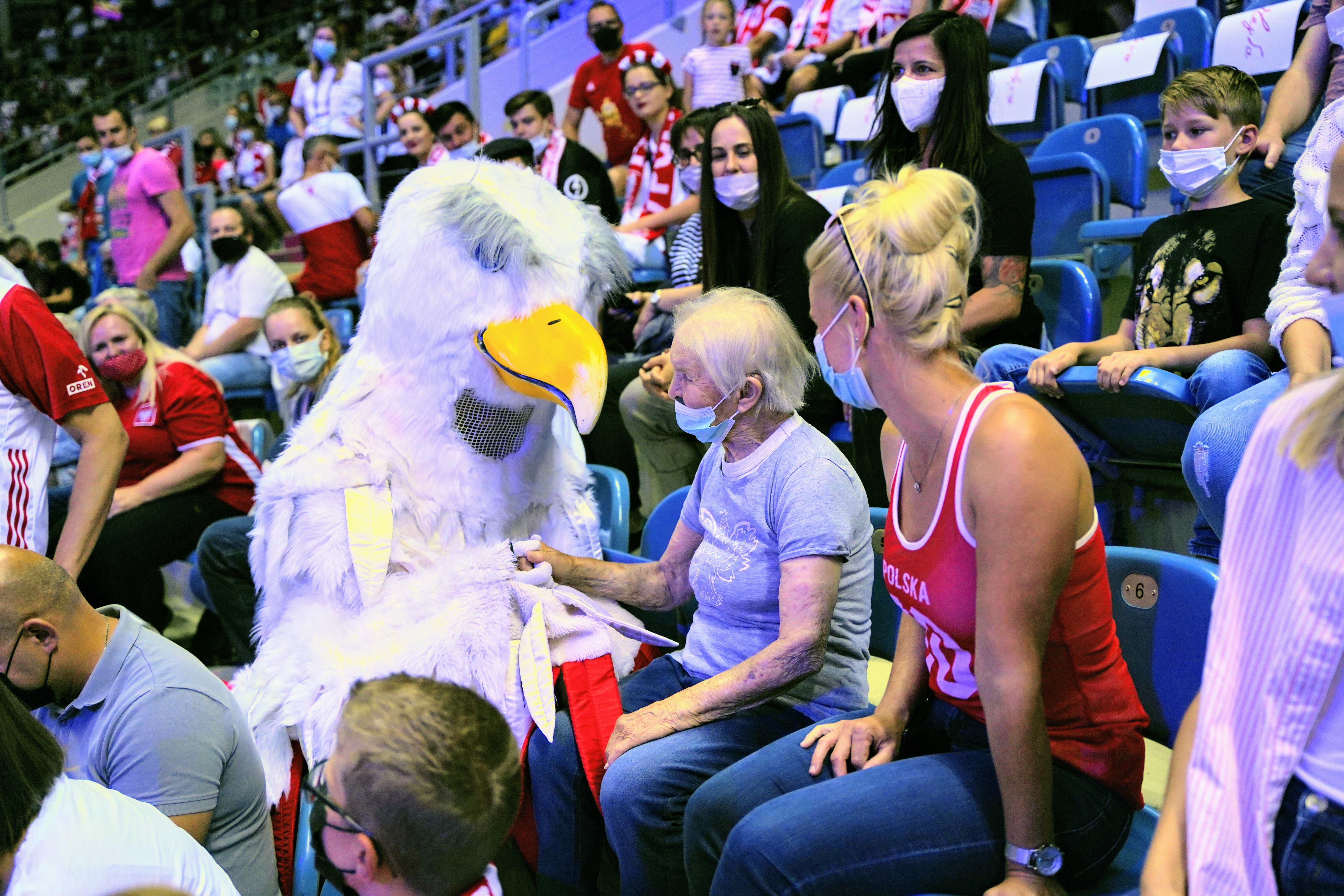 Poland continues their EuroVolleyM journey moving now to Gdańsk, we are sure that Mrs Pelagia will attentively follow the performances on their way to the finals in Katowice and maybe once again she will have another opportunity to be a guest in the stands.