2021 Men
Pool A: Unbeaten Polish Eagles fly high
Author:
Martyna Szydłowska
The reigning world champion Poland and the defending EuroVolley champion Serbia, as expected, topped the standings in Pool A, but the rivalry in Kraków delivered several surprises, including one of the most unexpected eliminations - as Belgium finished their EuroVolley journey already after pool phase. Poland and Serbia will be accompanied by Ukraine and Portugal in their journey to Gdańsk, where the eight finals will be held this weekend.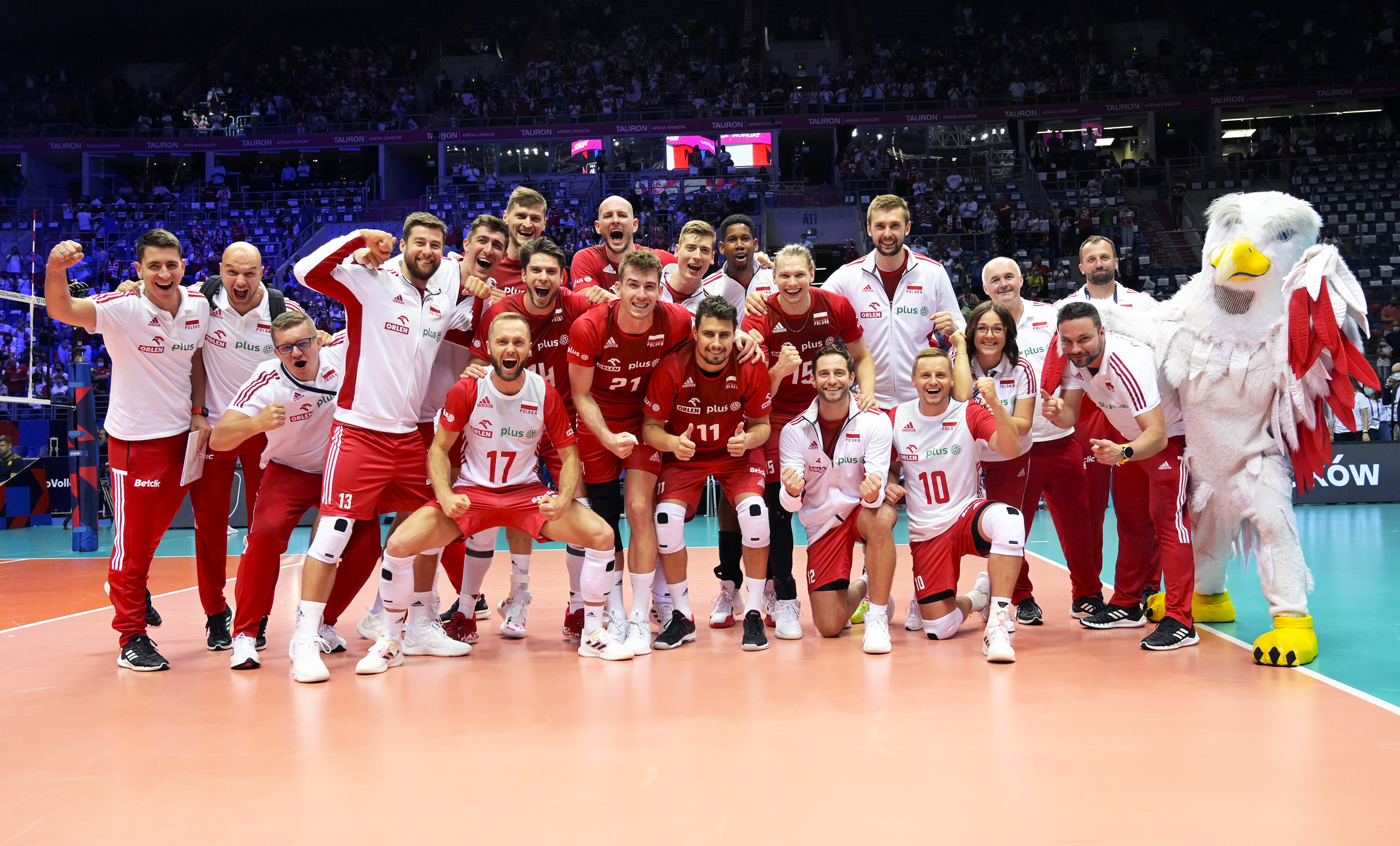 Poland
The reigning world champions fulfilled the role of Pool A favourite. The hosts swept through the pool phase, becoming undefeated winners of Pool A. In the clash of the titans, so the encounter between reigning World and European champions, Poland defeated Serbia in the tie-break in a full house in Kraków. On their way to Gdańsk, they dropped two more sets - one against Portugal and one against Greece. Coach Vital Heynen as always benefits from an extremely deep squad that actually would allow him to create two top teams. It's worth to highlight the great performance of middle blockers Piotr Nowakowski (22 killing blocks!) and Jakub Kochanowski, newcomer Kamil Semeniuk (outside hitter) and 'second' opposite Łukasz Kaczmarek, who have shone bright next to Leon, Kurek and co.
Serbia
The defending champions are one of favourites at EuroVolley, but in the pool phase they had to accept the superiority of the reigning world champions, losing to Poland after a nail-biting five-set battle, thus they finished second in the standings. Coach Slobodan Kovac rotated with his squad for various reasons, as he not only wanted to test all of his players, but also some of them have struggled with minor injuries. The first matches of the pool phase proved that Serbia, like Poland, can also count on their deep roster in all positions. Their star-studded team headed by Uros Kovacevic (74 points) - MVP of EuroVolley 2019, Marko Ivovic (59) and Aleksandar Atanasijevic (52), can also count on Drazen Luburic, Pavle Peric and Petar Krsmanovic, showing the great potential of Serbia. Unexpectedly, in the last match in Kraków, Serbia was in trouble in their game against Greece, which they eventually won in the tie-break, but in the knockout stage they will be sure not going to underestimate any of their opponents.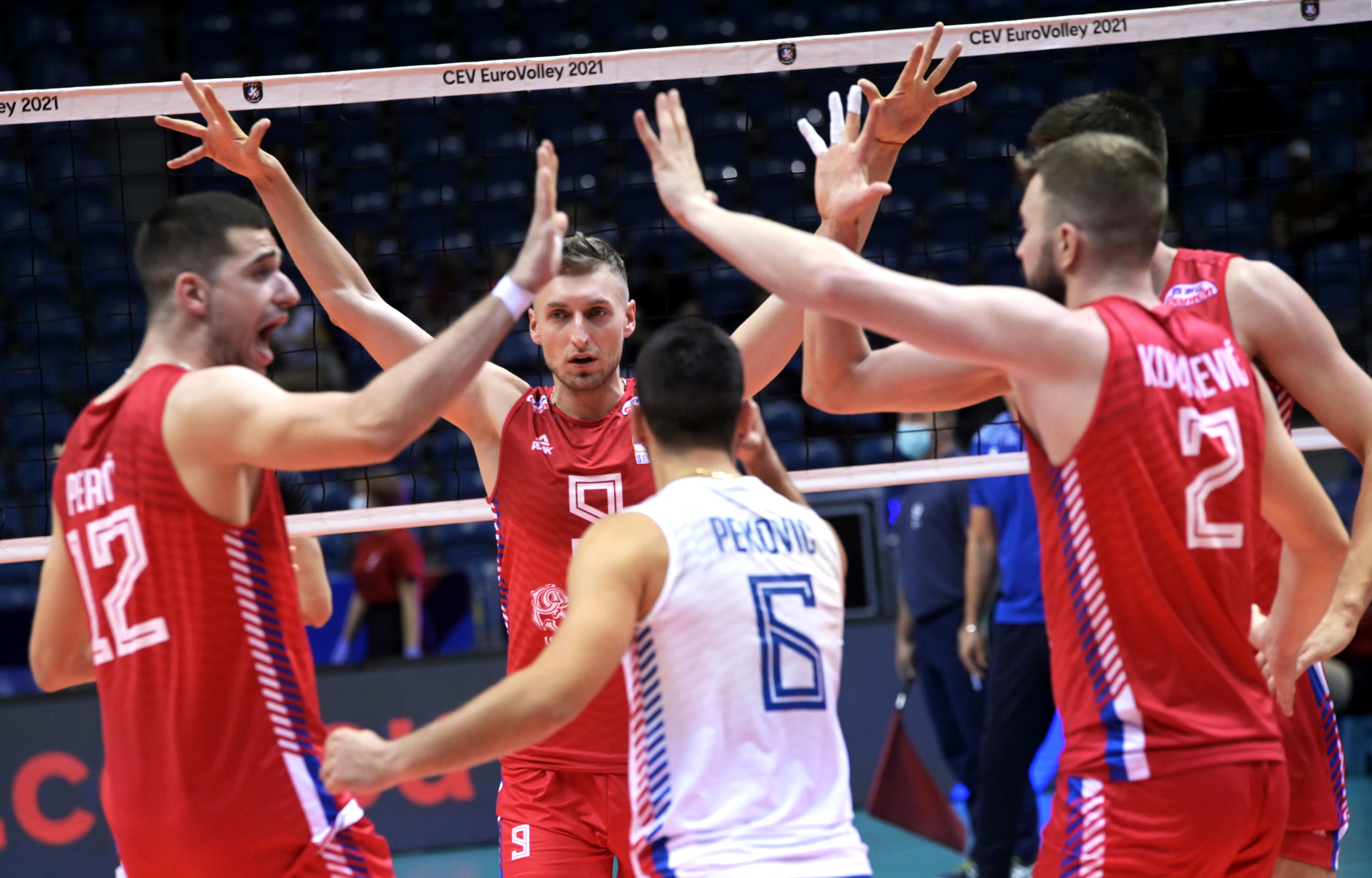 Ukraine
Ukraine was one of the biggest sensations at EuroVolley two years ago (finished 7th), in this edition they hope to improve or at least repeat this feat. The team under guidance of coach Ugis Krastins finished the preliminary phase in 3rd place with three victories and two defeats (against Serbia and Poland), however the team had their back against the wall in the matches against Greece and Portugal which went into tie-breaks. Captain and leader Oleh Plotnytskyi (78 points) and his teammate Dmytro Viietskyi (76) are among the top scorers of the tournament and they might be the players who will make a difference in the knockout stage.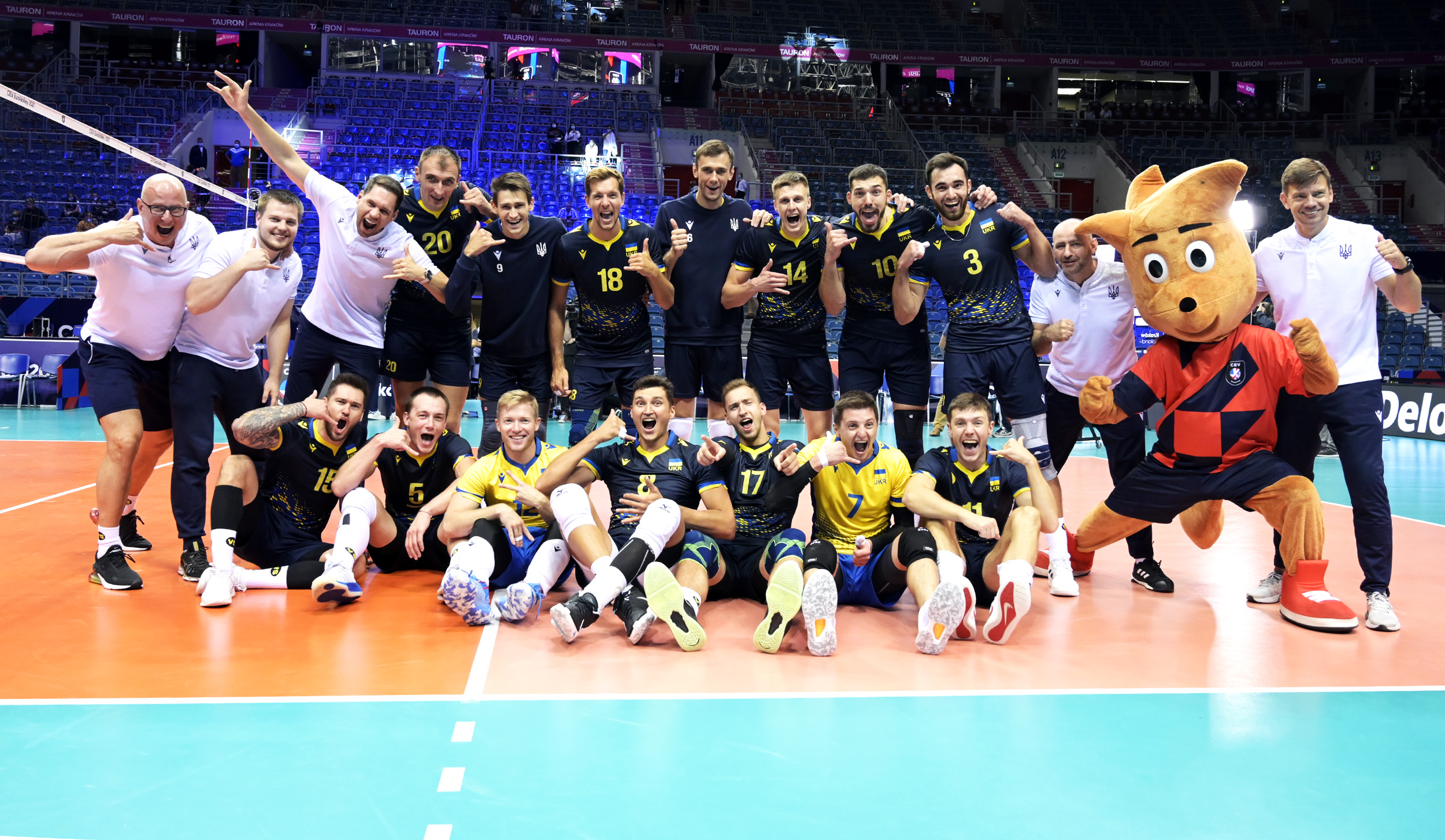 Portugal
Portugal withstood pressure in the last game of Pool A, when they took on Greece having a ticket to the eight-finals at stake, earning their second win in the pool phase. Earlier, they defeated Belgium after a thrilling five-set battle and delivered one more exciting five-setter against Ukraine, which they eventually lost. The team led by charismatic captain Alexandre Ferreira and with one of top receivers in the squad - libero Ivo Casas can consider progress to the eight finals as a good achievement in their only 6th appearance in Europe's prime competition, but they will try to cause a surprise.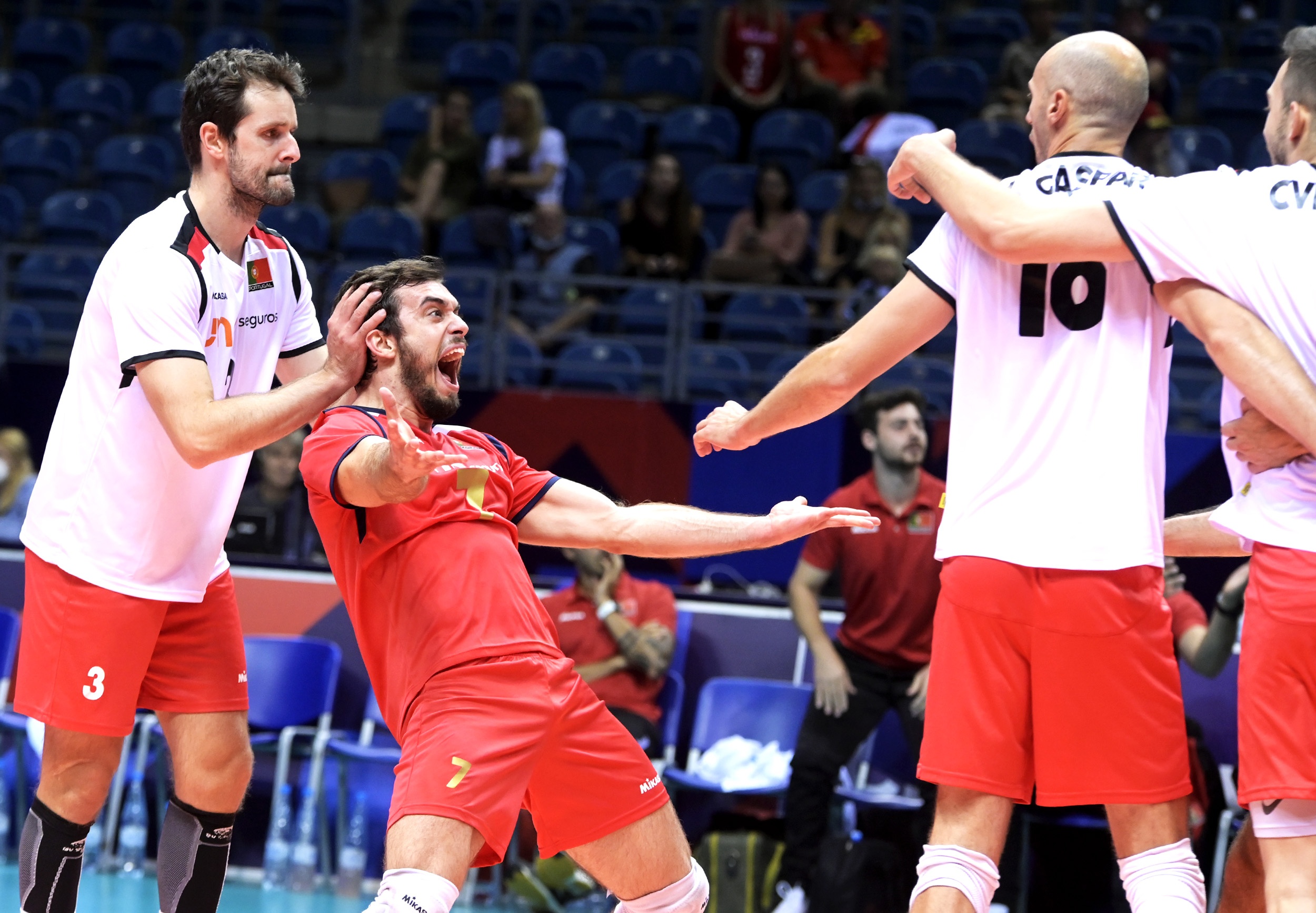 Belgium
The elimination of Belgium in the preliminary round is definitely one of the biggest surprises of this stage of competition. Sam Deroo, who himself scored 92 points and his teammates managed to win only a game against Greece, losing in five-setter against Portugal and winning only one set against Serbia and Ukraine. The Yellow Tigers were forced to play without their top outside hitter Tomas Rousseaux due to injury.
Greece
Greece showed their character on the court fighting hard for every ball in every game. They even managed to challenge the 'relaxed' defending champion Serbia, losing to them in five sets. Athanasios Protopsaltis was their main powergun, leading them to tie-break against Ukraine and to stealing one set against Poland, but in the decisive duel - the closing game of Pool A - against Portugal, when they had fate in their own hands, they lost 3-1, ending the pool phase winless.
Standings
Matches
Results Details
Sets
Points
Rank
Team
Total
Won
Lost
3-0
3-1
3-2
2-3
1-3
0-3
Pts
Won
Lost
Ratio
Won
Lost
Ratio
1
POLAND
5
5
0
2
2
1
0
0
0
14
15
4
3.750
453
381
1.189
2
SERBIA
5
4
1
1
2
1
1
0
0
12
14
7
2.000
491
432
1.137
3
UKRAINE
5
3
2
0
1
2
0
0
2
7
9
11
.818
446
446
1.000
4
PORTUGAL
5
2
3
0
1
1
1
2
0
6
10
12
.833
459
502
.914
5
BELGIUM
5
1
4
1
0
0
1
2
1
4
7
12
.583
408
435
.938
6
GREECE
5
0
5
0
0
0
2
2
1
2
6
15
.400
434
495
.877
1
ITALY
5
5
0
3
2
0
0
0
0
15
15
2
7.500
418
336
1.244
2
SLOVENIA
5
3
2
3
0
0
0
1
1
9
10
6
1.667
379
329
1.152
3
BULGARIA
5
3
2
1
1
1
0
1
1
8
10
9
1.111
415
405
1.025
4
CZECH REPUBLIC
5
2
3
1
1
0
1
2
0
7
10
10
1.000
438
446
.982
5
BELARUS
5
2
3
1
1
0
0
1
2
6
7
10
.700
348
390
.892
6
MONTENEGRO
5
0
5
0
0
0
0
0
5
0
0
15
.000
291
383
.760
1
THE NETHERLANDS
5
4
1
2
2
0
1
0
0
13
14
5
2.800
447
425
1.052
2
RUSSIA
5
4
1
1
2
1
0
1
0
11
13
7
1.857
464
396
1.172
3
TURKEY
5
3
2
1
2
0
1
1
0
10
12
8
1.500
476
445
1.070
4
FINLAND
5
3
2
1
1
1
0
2
0
8
11
9
1.222
455
437
1.041
5
SPAIN
5
1
4
0
1
0
0
2
2
3
5
13
.385
400
443
.903
6
NORTH MACEDONIA
5
0
5
0
0
0
0
2
3
0
2
15
.133
329
425
.774
1
FRANCE
5
5
0
4
1
0
0
0
0
15
15
1
15.000
397
317
1.252
2
GERMANY
5
4
1
2
1
1
0
1
0
11
13
6
2.167
463
389
1.190
3
CROATIA
5
3
2
0
1
2
0
0
2
7
9
11
.818
443
461
.961
4
LATVIA
5
1
4
0
1
0
2
1
1
5
8
13
.615
434
489
.888
5
SLOVAKIA
5
1
4
0
0
1
2
1
1
4
8
14
.571
453
502
.902
6
ESTONIA
5
1
4
0
0
1
1
1
2
3
6
14
.429
414
446
.928