2021 Women
Belarus top the charts in Pool A, one step closer to the #EuroVolleyW Finals
On Wednesday, Chyzhovka-Arena in Minsk became once again the place to be, as the #EuroVolleyW Qualifiers show in Pool A continued with hosts Belarus meeting on the court the team of Switzerland. In a match that lasted 94 minutes, the players coached by Dzianis Matsveyeu recorded their second victory in the group, outclassing the inspired Swiss team at 3-1. A slightly better performance on attack (59 winning spikes compared to 50 by Switzerland) and five aces in the match were the key to the success for the Belarusian players. Switzerland, on the other hand, amazed with nine kill blocks, but the excellent performance on this element was not enough to grab the victory.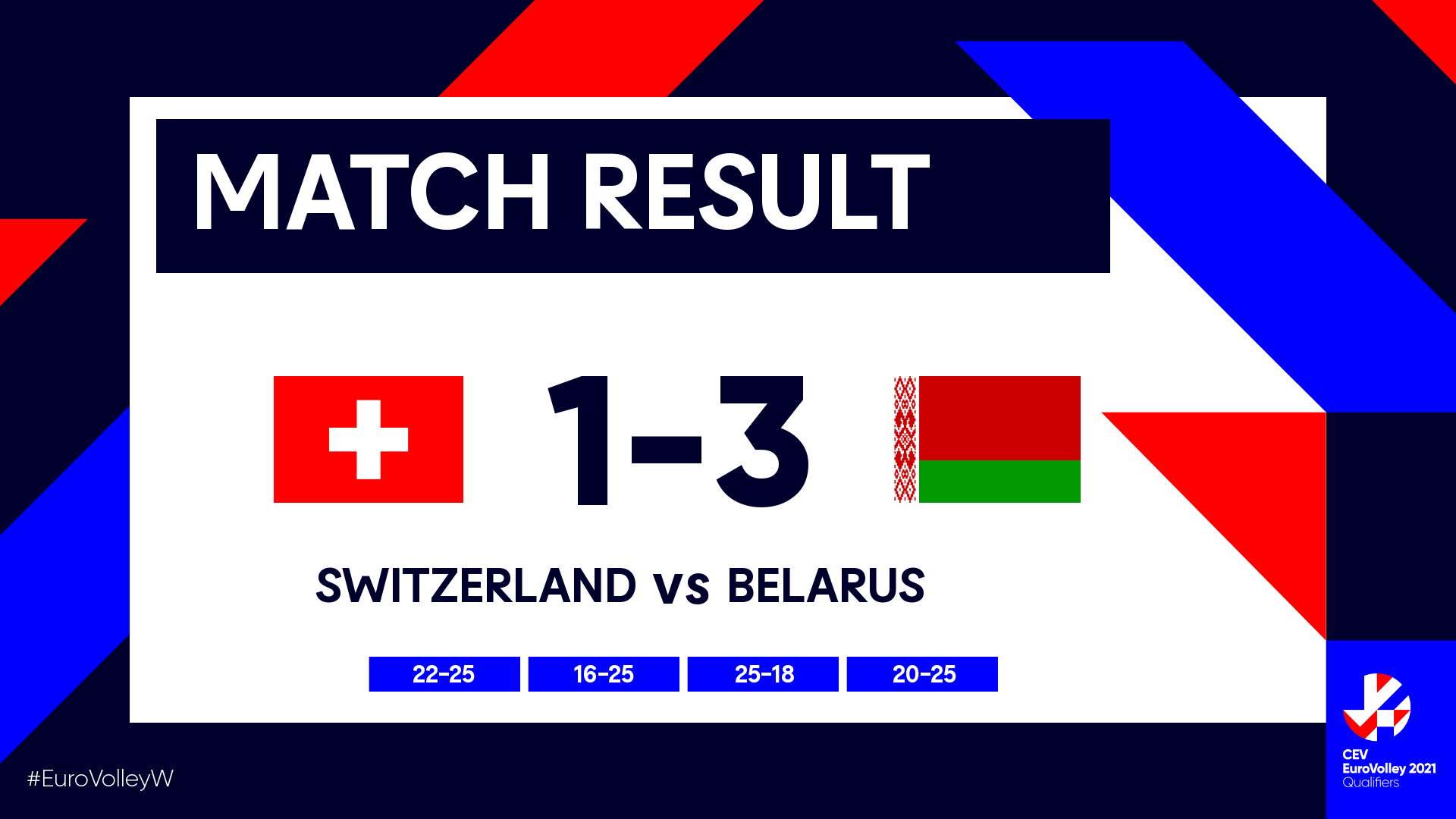 At the end of the first-leg tournament in Minsk, Belarus top the charts with six points, and are one step closer to securing a spot at the Finals of Europe's top national competition. However, nothing is decided yet as the second tournament in Pool A kicks off tomorrow, with the re-match between the hosts and Estonia, who are still winless. In the first encounter between both teams this Monday, Belarus seized a straight-sets victory.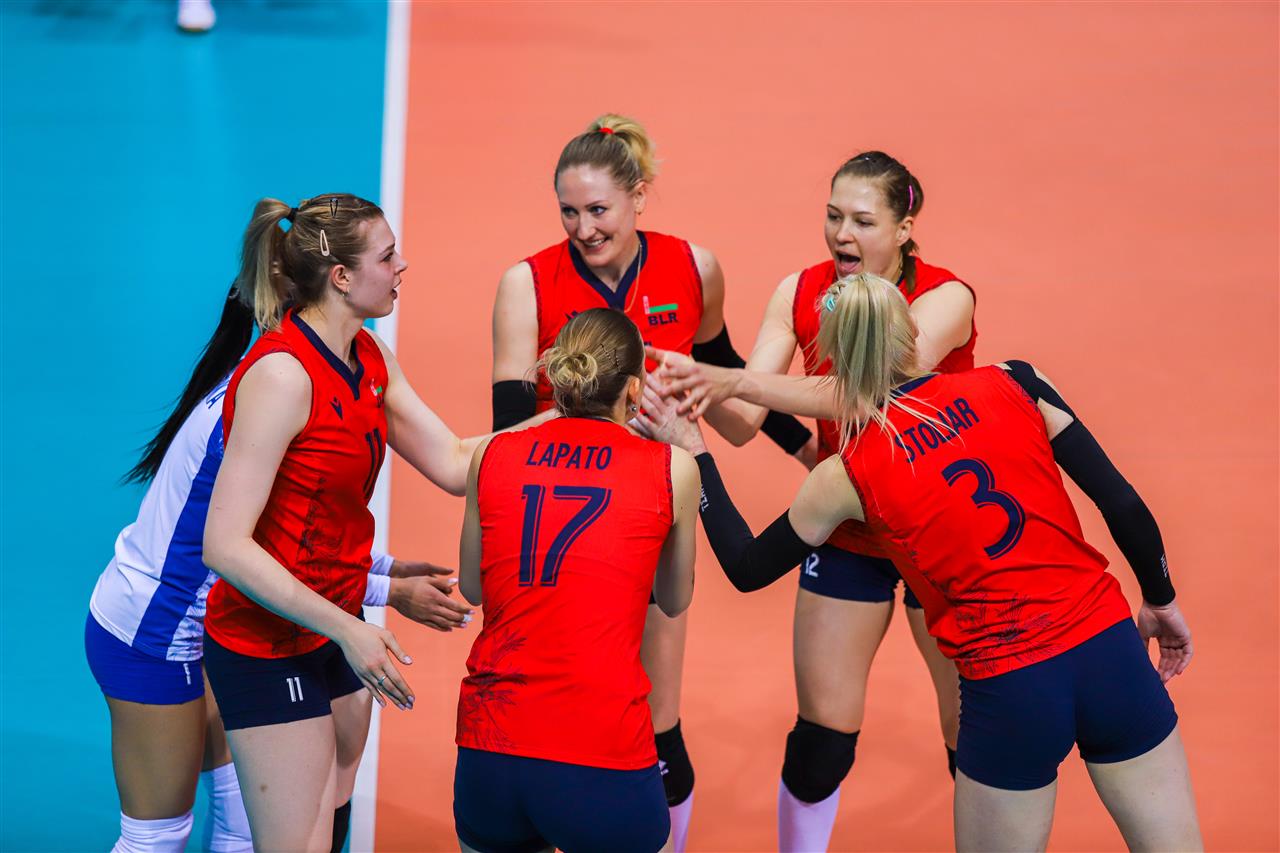 - Belarus started better on the spiking, and although Switzerland improved a lot as the set was unfolding, the hosts from Minks were able to open in their favour. It was Nadzeya Smirnova with five points in these moments who was contributing the most for her team's good performance.
- With two blocks by Anastasiya Lapato and one ace by Smirnova, Belarus took again the lead in the second set. Switzerland, and Maja Storck in particular, were giving it all performing some sharp attacks but Tatsiana Markevich and Smirnova weren't giving up either and responded quickly. 
- Switzerland were leading in the third set, but Belarus were able to come back and even take the lead at 12 -11 in their favour. However, the players around Saskia Van Hintum were doing a real show on the net, and with six kill blocks in this set, emerged victorious out of it, tying the set-score. Korina Perkovac and Méline Pierret with two blocks each, were the best on this component. 
- It was a close call in the fourth set, with Switzerland continuing on showing good skills on the block while Belarus were making it difficult for their opponents with some fast attacks. Switzerland saved two match points (one with an outstanding block and one by scoring an ace delivered by Maja Storck) but it was not enough to turn things around and bring the match into a tiebreak.
- Precisely Storck became the top scorer of the match, recording 22 points to her name, while Korina Perkovac scored 16. 
- For the winners, Nadzeya Stoliar has 14 to her name.