2021 Women
Belarus with an empathic win at the start of the Qualifier in Pool A
The #EuroVolleyW Qualifiers show continued on Monday, with the first clash in Pool A taking place. In a match that lasted 76 minutes, Belarus and Estonia locked horns aiming at grabbing first points at the competition. The players from Belarus showed better skills and deservedly won at 3-0, stepping on the right foot in the first qualifying tournament. Belarus, coached by Dzianis Matsveyeu and supported by fans in the Chyzhovka-Arena in Minsk, were able to control the game. With outstanding performance on the block (11 successful actions on this element, Anastasiya Lapato recording four) and on the serving line (seven aces), claimed the win. On Tuesday, Belarus have a day off, while Estonia will seek of a mandatory victory over Switzerland to keep their hopes for continuing ahead alive.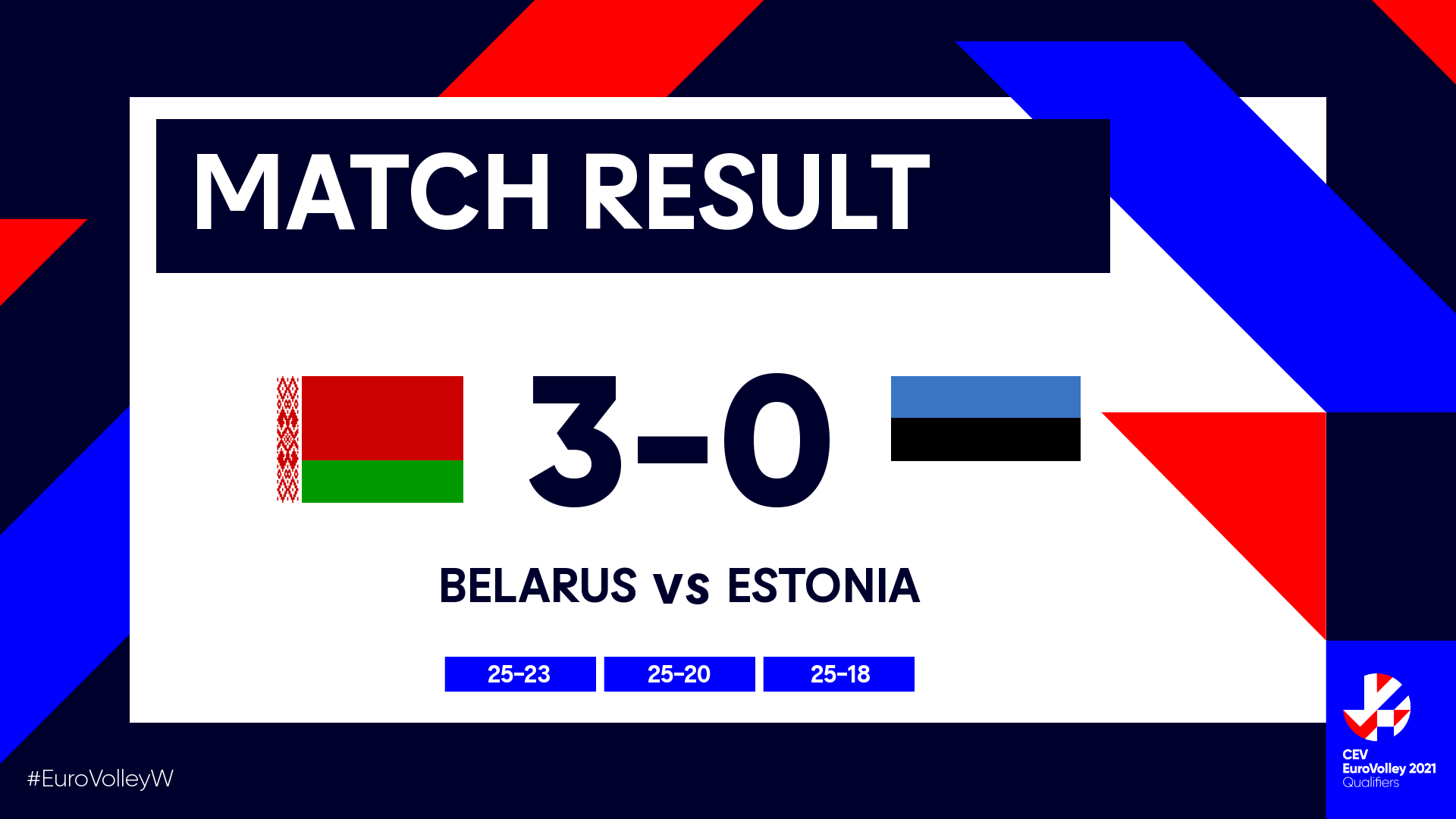 - It was a close call in the beginning of the match, with the game going point for a point. The Estonian players tried to push on the block, but Belarus immediately responded with good attacks. Tatsiana Markevich from the host team and Kertu Laak from the guests were performing on highest level. Estonia weren't ready to give up and tied at 20-20 but Belarus' Nadzeya Vladyka scored and ace to help her team claim again the leadership. She also helped with a successful attack in the end of the set. 
- With four winning spikes and one ace, Belarus could take the lead at 8-5 and continued to comfortably lead. Although the Estonian players were breathing down Belarus' necks with some impressive attacks, there weren't big surprises in this set as the players of Matsveyeu showed good skills on the block. 
- Belarus were much more solid in, and outclassed the opponent in all the components. Nadzeya Stoliar was shining for her team in these moments.
- Estonia's Kertu Laak topped the charts in the match, recording 16 points to her name. For the winners, Tatsiana Markevich was the best with 13 points.