2021 Women
Double reason to celebrate for Croatia after #EuroVolleyW opener in Zadar
Author:
Martyna Szydłowska
A highly-anticipated opener of the competition in Pool C in the EuroVolley - Women in Zadar was held on Thursday at ŠC Višnjik - Dvorana Krešimir Ćosić ZADAR, delivering Croatia many reasons to celebrate. The team under the guidance of Daniele Santarelli earned an emphatic straight-set victory over Switzerland (25-20, 25-19, 25-21), having in their squad a birthday girl who was one of the leading forces.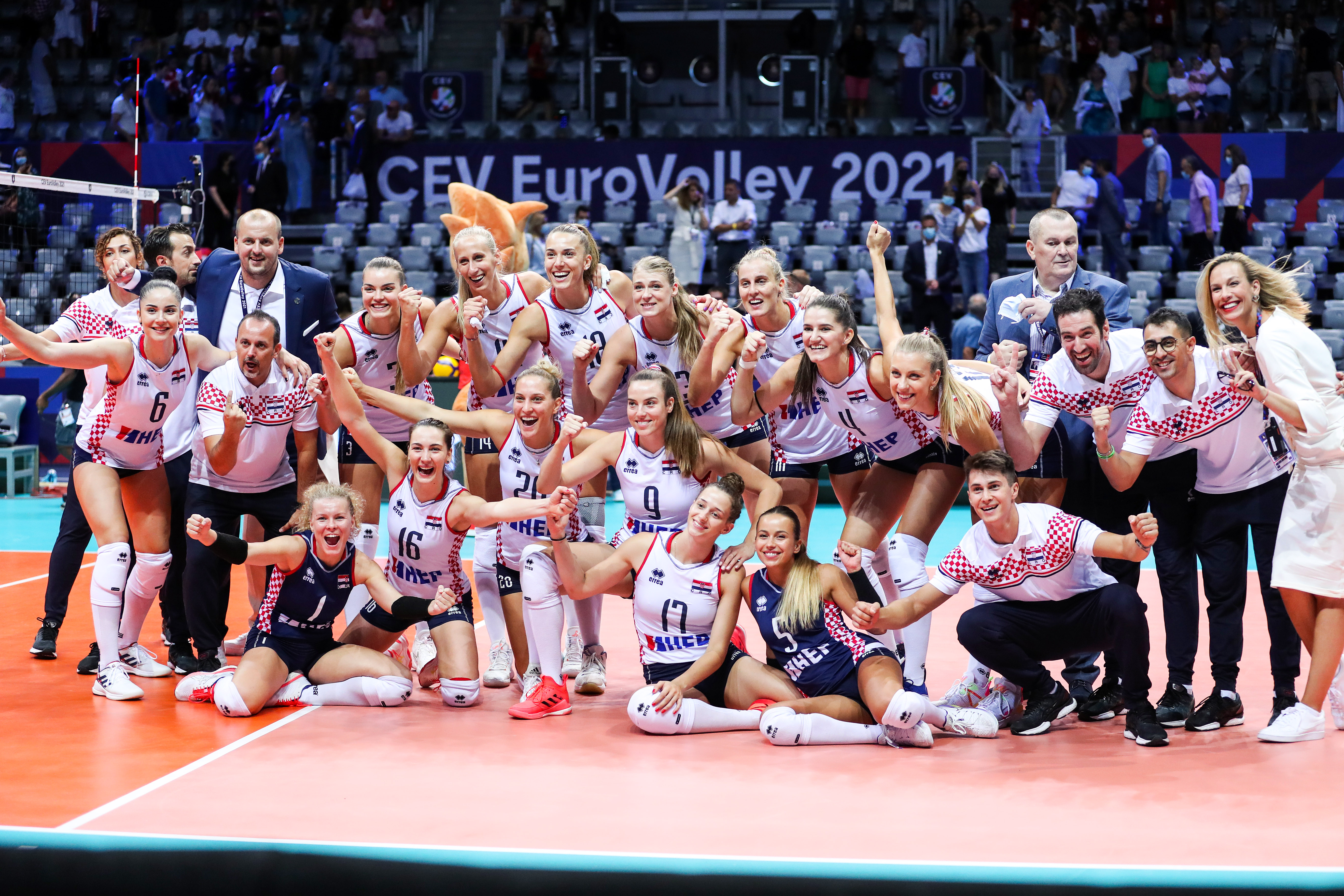 Croatia celebrating their opening win in Pool C
Croatia hosts Europe's prime competition for the second time in history, organising the event previously in 2005. Santarelli's squad aims high in this edition, therefore a perfect start of their campaign was extremely important for the team. Also Switzerland hopes to show their best in their 5th appearance in the event. Although both teams fought hard for every ball, delivering many fascinating rallies, the hosts proved too strong for their rivals.
The 26-year-old Laura Milos headed the Croatian team, contributing with as many as 18 points in her team's victory (including 3 aces). Milos was strongly supported in attack by captain Samanta Fabris, but it was a day of Bozana Butigan, who celebrated her 21st birthday. She had a stunning start of the game, with 100% of success in attacking, she delivered 5 points to her team in the opening set alone.
"I could not have asked for a better birthday present than to play the first match of this European Championship at home and to celebrate such a victory! It is a pity that the fans cannot be with us, but I am happy that at least some people could watch us from the stands today and share our feeling of pride and joy!"
Bozana Butigan
middle blocker of Croatia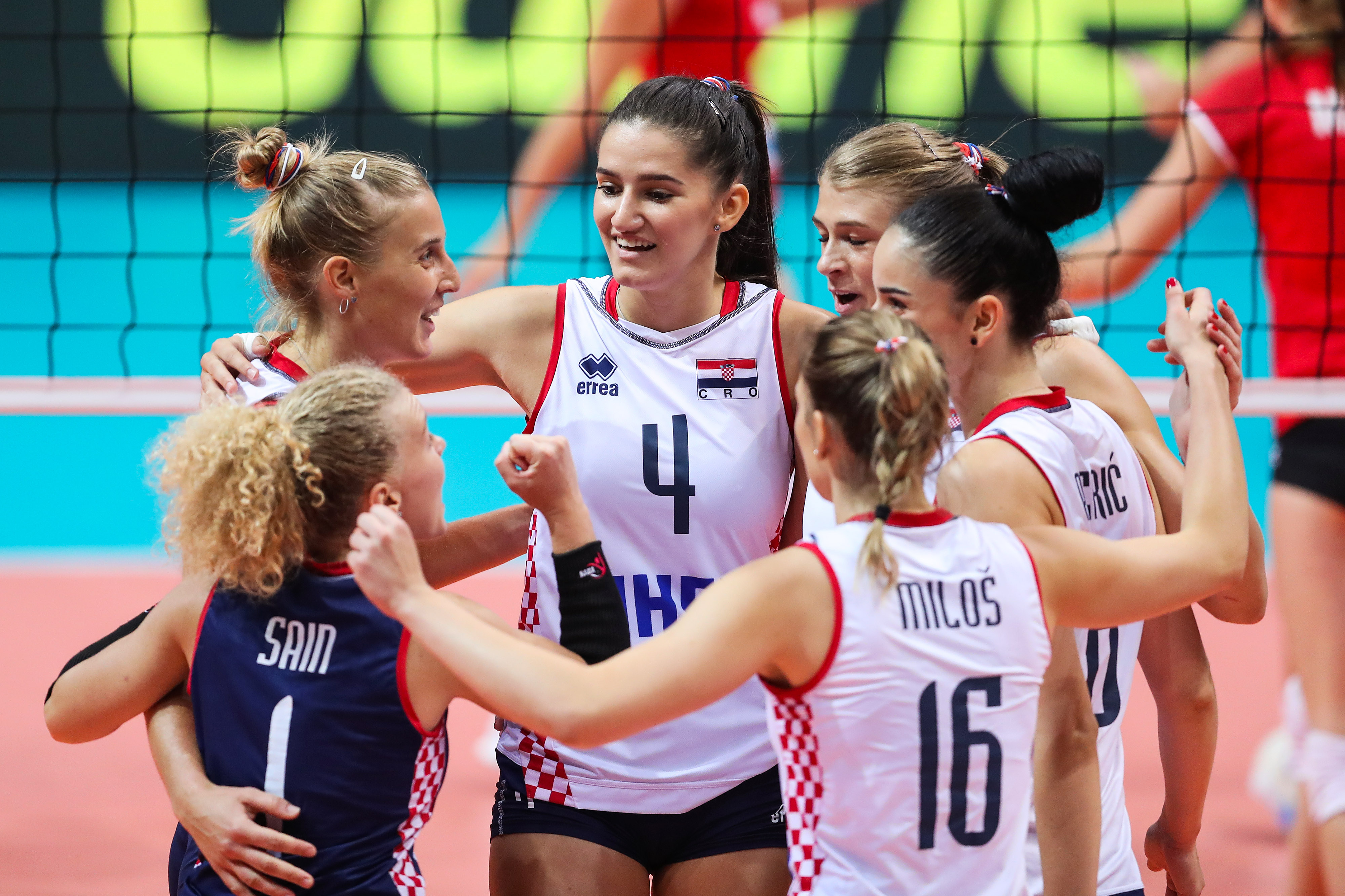 Bozana Butigan (#4) in the middle enjoying the game with her teammates
The rising star of the Croatian team, who in May triumphed with Imoco Volley Conegliano in the Champions League emphasised huge merits of the coaching staff with which she can work both in the club and in the national team. "We have an amazing coaching staff with Daniele Santarelli at the helm and I feel very lucky because I have been learning a lot from him with each single day we have spent together both with the national team as well as during the club season in Italy!"
A large number of VIPs, including Croatia's Prime Minister Andrej Plenković and other officials, the President of the National Olympic Committee of Croatia and EuroVolley Ambassador Zlatko Mateša, and CEV President Aleksandar Boričić attended the Pool C opening match at the iconic SC Visnijk in Zadar. Due to local restrictions, the event is closed for public, as it's allowed to host up to one thousand people at the venue, including the teams, offcials and staff.