2021 Women
EuroVolley trophy on display at iconic Skywalk Biokovo, Croatia
The glittering EuroVolley trophy has arrived in Croatia, where some of the women's pool matches will be taking place in the second half of August, more specifically in the city of Zadar. Croatia are co-hosting this major event together with their Balkan neighbours from Bulgaria, Romania and Serbia. The Croatian Volleyball Association has chosen the attractive location of the Skywalk Promenade in the Biokovo Nature Park, which offers an amazing view of the Makarska coast and islands, for the trophy tour. The symbolic location is an incentive for Team Croatia to try to achieve the best possible result at the upcoming championship.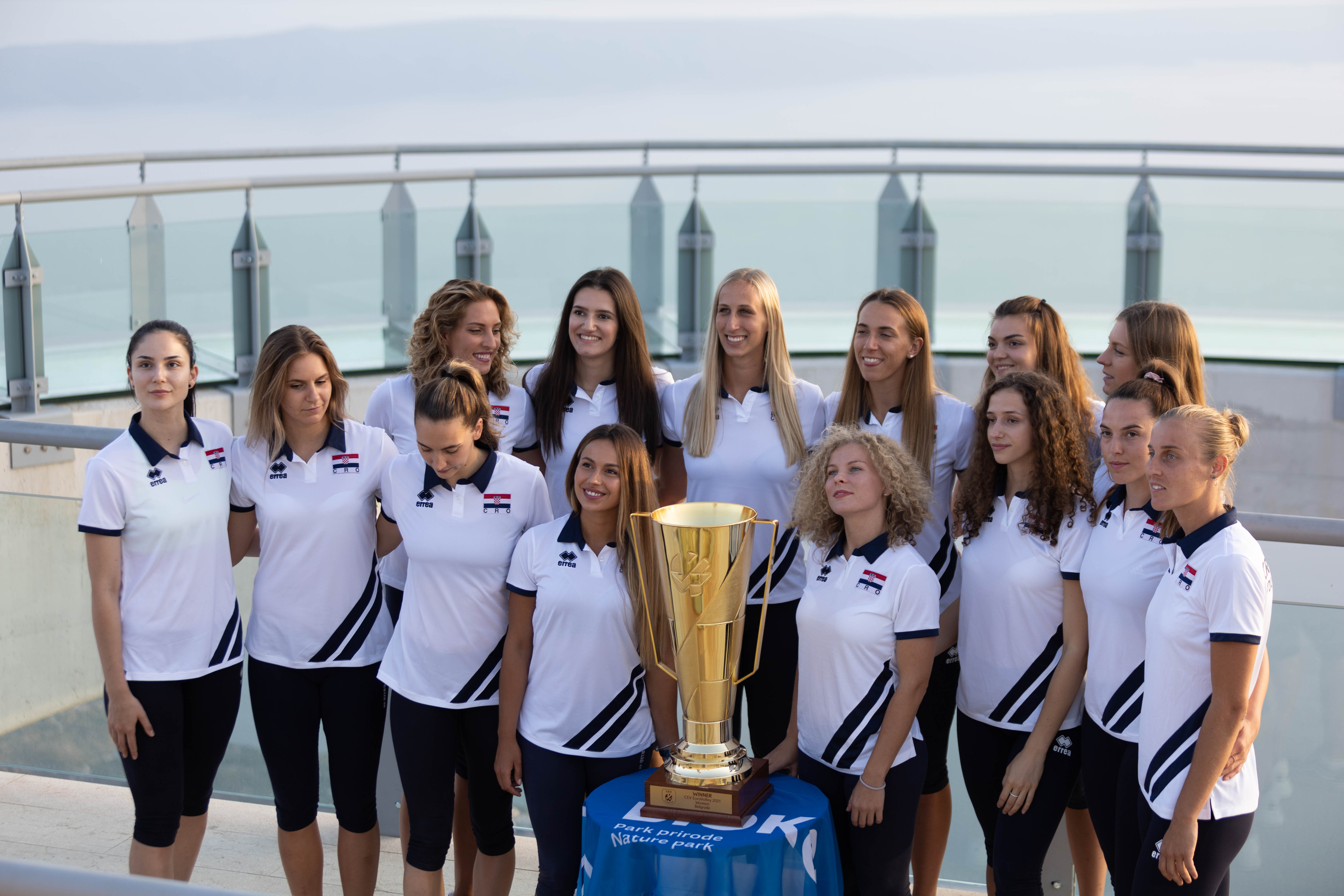 The players of Team Croatia strike a pose with the glittering EuroVolley trophy
The golden trophy, including a wooden base, measures 74 cm and weighs 9.6 kilogrammes. It is handmade and its design reflects the modern, fresh and young CEV and EuroVolley brand. The making of the original trophy took as many as three months.
"We are very pleased that we have had the opportunity to present the trophy on the Heavenly Promenade. This moment will remain with us forever. The dream of every athlete is to lift such a cup and we feel much honoured that Croatia is one of the four hosts of this year's EuroVolley Women. In the next three weeks we will continue with the preparations and we look forward to the European Championship."
Martina Šamadan
Vice-captain of Team Croatia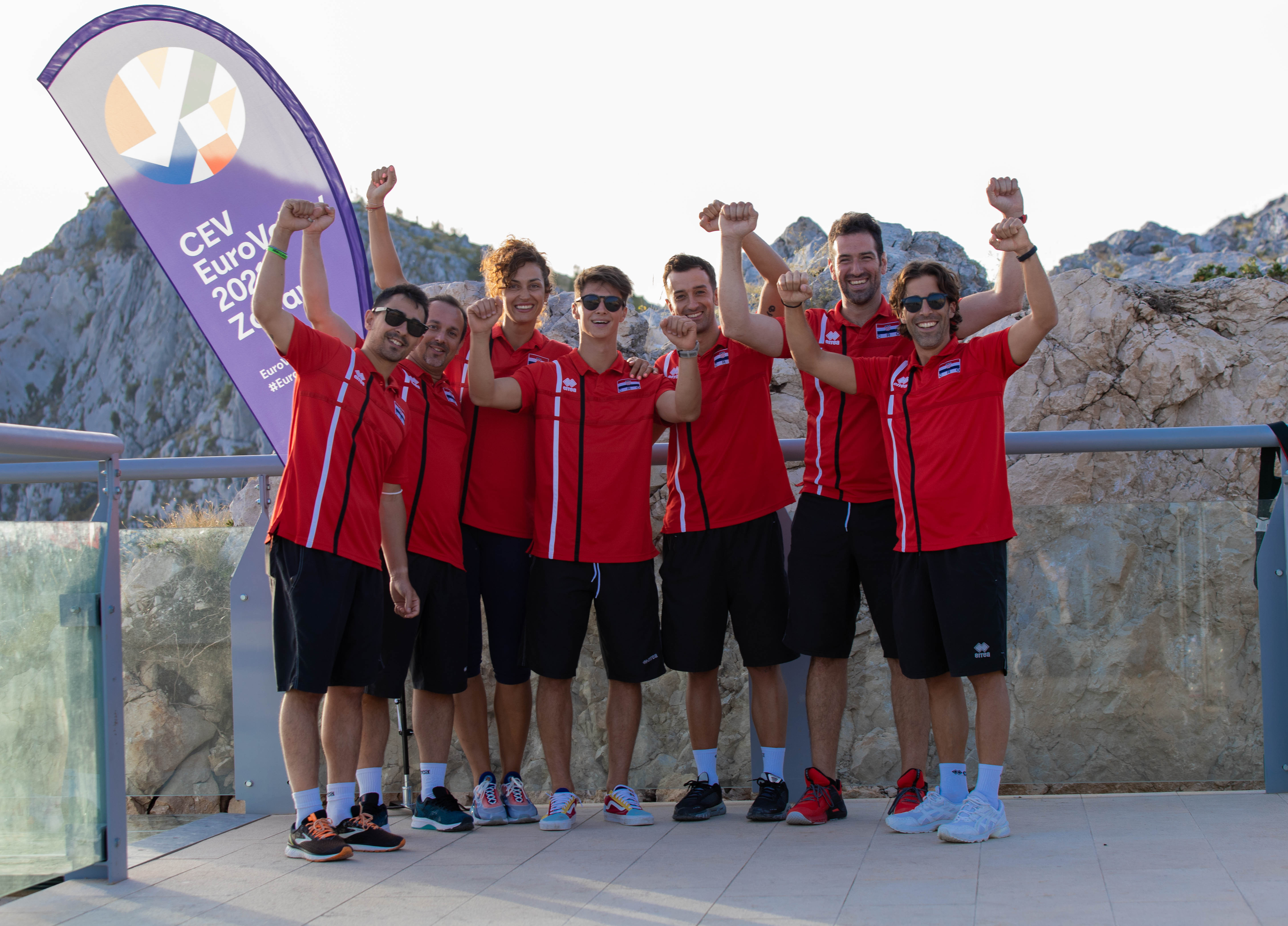 Croatia's coaching staff very much look forward to the upcoming EuroVolley on home soil
The images from the Heavenly Promenade will now travel across Europe. Upon their arrival, the Director of the Biokovo Nature Park Slavo Jakša and the Mayor of Makarska Zoran Paunović deserved a warm welcome to the players of Team Croatia, wishing them the best of luck and much success at the upcoming European Championship. A particularly emotional moment came when the women's klapa Fjoret performed the Croatian anthem 'Our Beautiful Homeland'.
The city of Zadar is the host of the EuroVolley 2021 Women Pool C, featuring, along with Croatia, the national teams of Italy, Belarus, Slovakia, Hungary, and Switzerland.
"I am extremely honoured to promote EuroVolley in such a beautiful place. The final preparations are underway, and the team is making great progress. This championship is extremely important for us because we play at home and we want to deliver the best possible performance."
Daniele Santarelli
Head coach of Team Croatia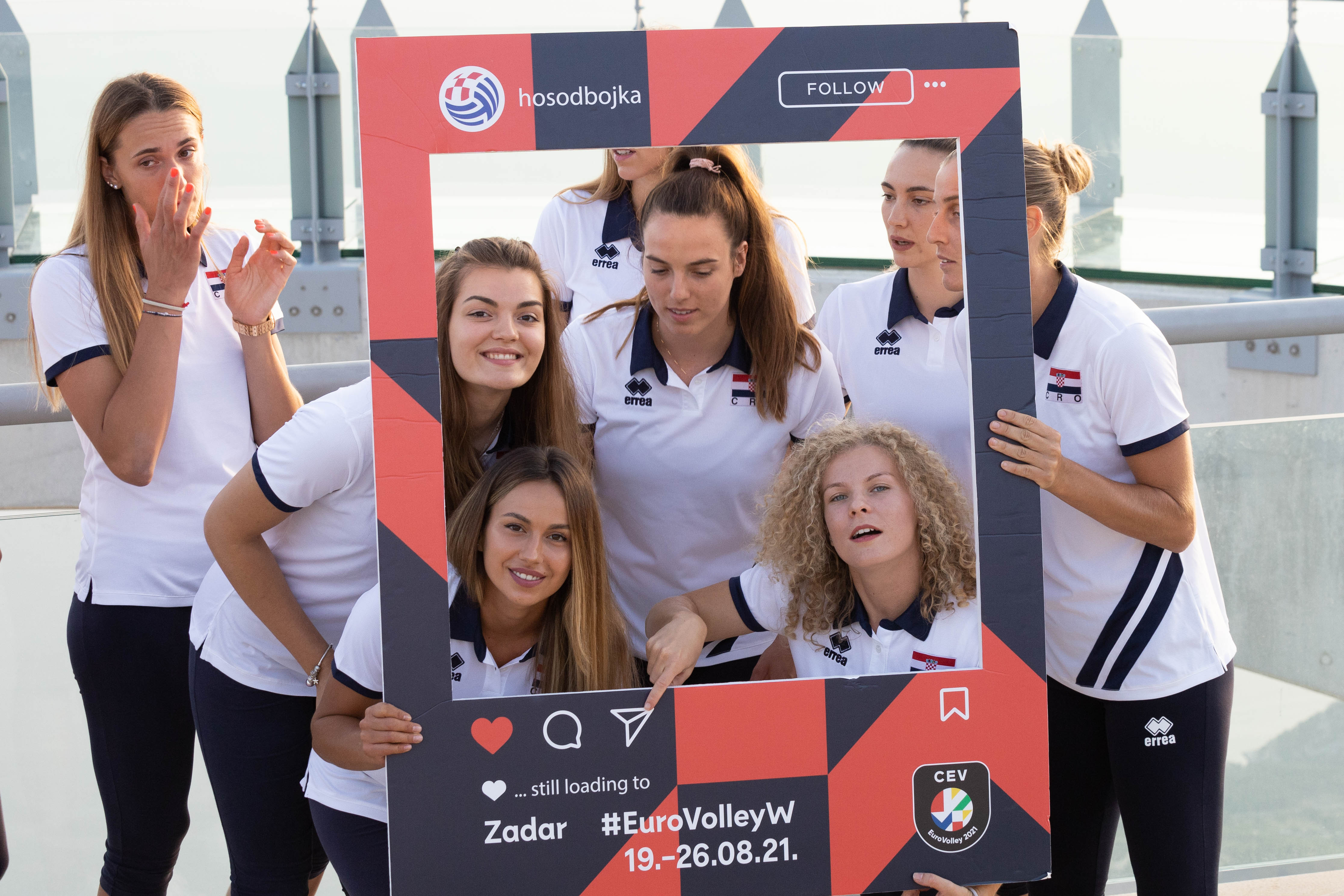 The Croatian players had their share of fun during the trophy tour in Makarska