2021 Women
EuroVolleyW: All Star Team Revealed after 2 Million Fan Votes
Less than a week away from the incredible CEV EuroVolley 2021 – Women's Final that saw Italy defeat Serbia and claim gold in front of over 20.000 passionate Serbian fans present at the Stark Arena in Belgrade, volleyball fans across the globe were given the opportunity of voting for their favourite players to be part of the Fans' Choice All Star Team of the tournament.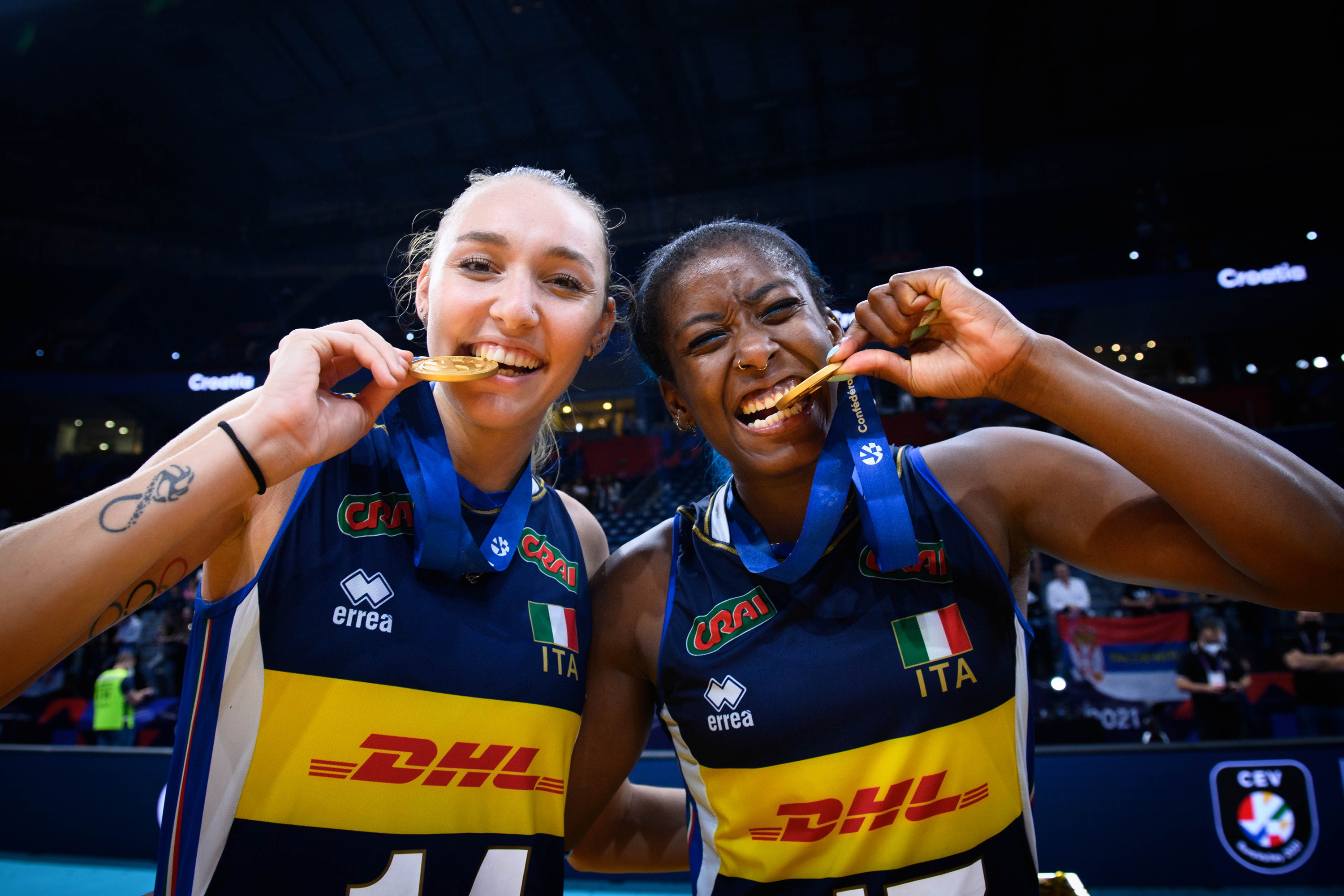 With the polls being open for only 24 hours, an impressive 2 million votes were cast across all the polls, showing incredible support from all corners of the wider volleyball community. Maybe unsurprisingly, the biggest number of players selected to be part of the All Star Team come from the European Champions Italy, however the elected MVP of the tournament, Italian Paola Egonu, misses out on a place in the team as Serbian star Tijana Bošković and Silver medalist with Serbia wins that category.
Here is the CEV EuroVolley 2021 – Women All Star Team as voted by you, the fans!