2021 Women
France start their campaign in Qualifiers with emphatic win
On Friday as many as ten passionate games were played across Europe in the #EuroVolleyW Qualifiers. The match between France and Denmark in the Pool E in Belfort caught the attention of Volleyball fans. The 'Les Bleus' were the favourites of this encounter and they fully fulfilled that role controlling the situation on the court during the entire game. Dominating in all skills they outclassed their rival in only 67 minutes. Although, the French team took a very convincing victory, Denmark did not spare their efforts delivering several impressive plays. It was also the Danish Helena Elbaek to top the scorers' chart ahead of two French players Amandha Sylves and Lucille Gicquel.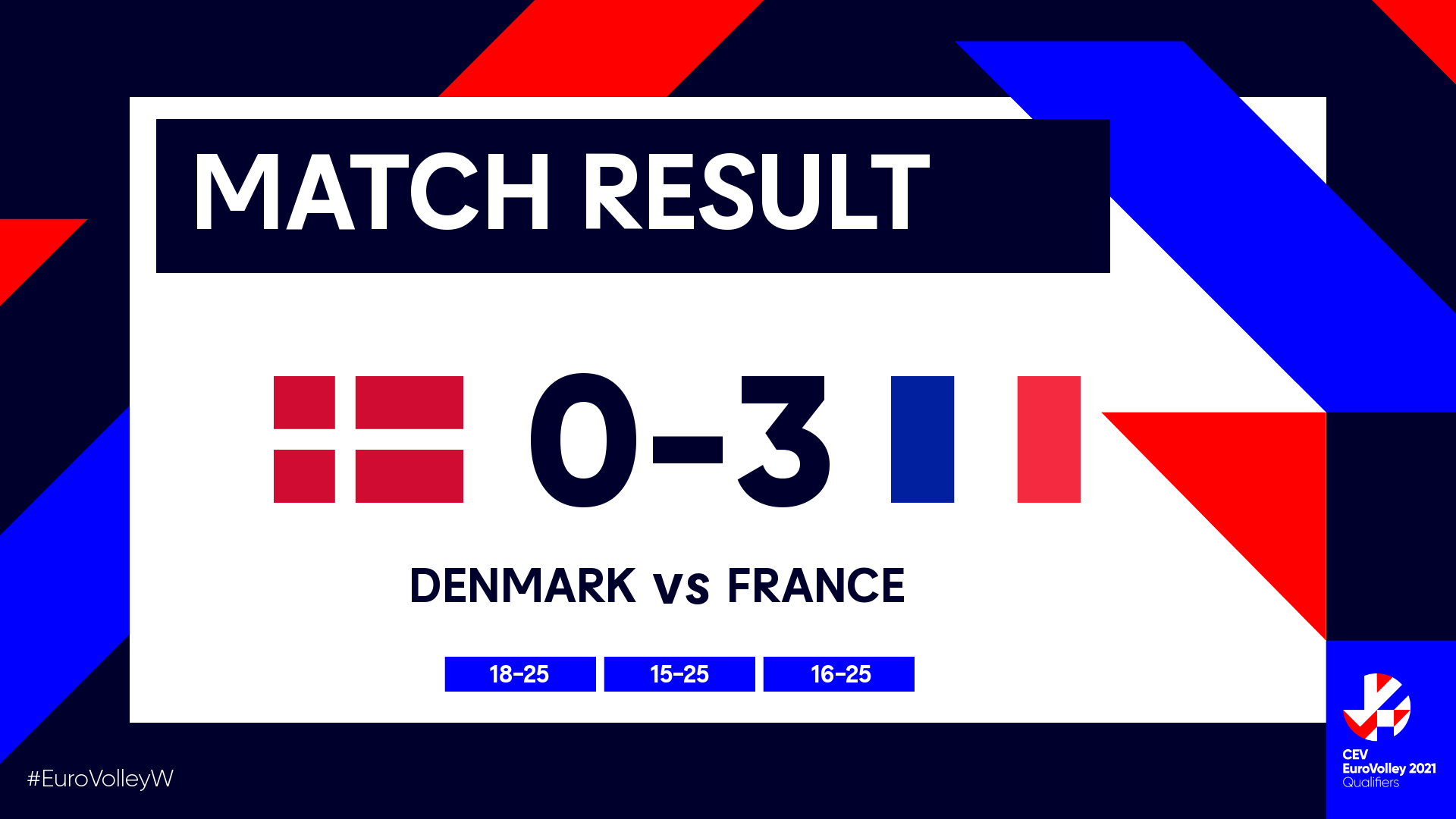 - France and Denmark played against each other in the qualifying tournament to the #EuroVolleyW 2019 also in Belfort
- France controlled the situation on the court from a first whistle to win the opening set in convincing way. The efficiency in attack made the biggest difference in set 1 - 48% to 27%.
- The hosts kept the momentum opening the second set gaining significant advantage and keeping the score safe from the beginning until the end. Amandha Sylves enjoyed stunning performance - 7 points and 88% of success in attack.
- The game ended after 67 minutes with Isaline Sager Weirder's attack.
- Helena Elbaek (DEN) was the best scorer of the match, being followed by Amandha Sylves (FRA) and Lucille Gicquel (FRA) who tallied 12 points apiece.
"It was a great game. We didn't practice a lot before, so it was a good that we had an opportunity to check cooperation between setter and spikers and practice it. We all came pretty late for preparations, so it's good that we started with this kind of the game that allowed us to play and made some mistakes that didn't influence on the goal for this competition."
Juliette Fidon Lebleu
captain of France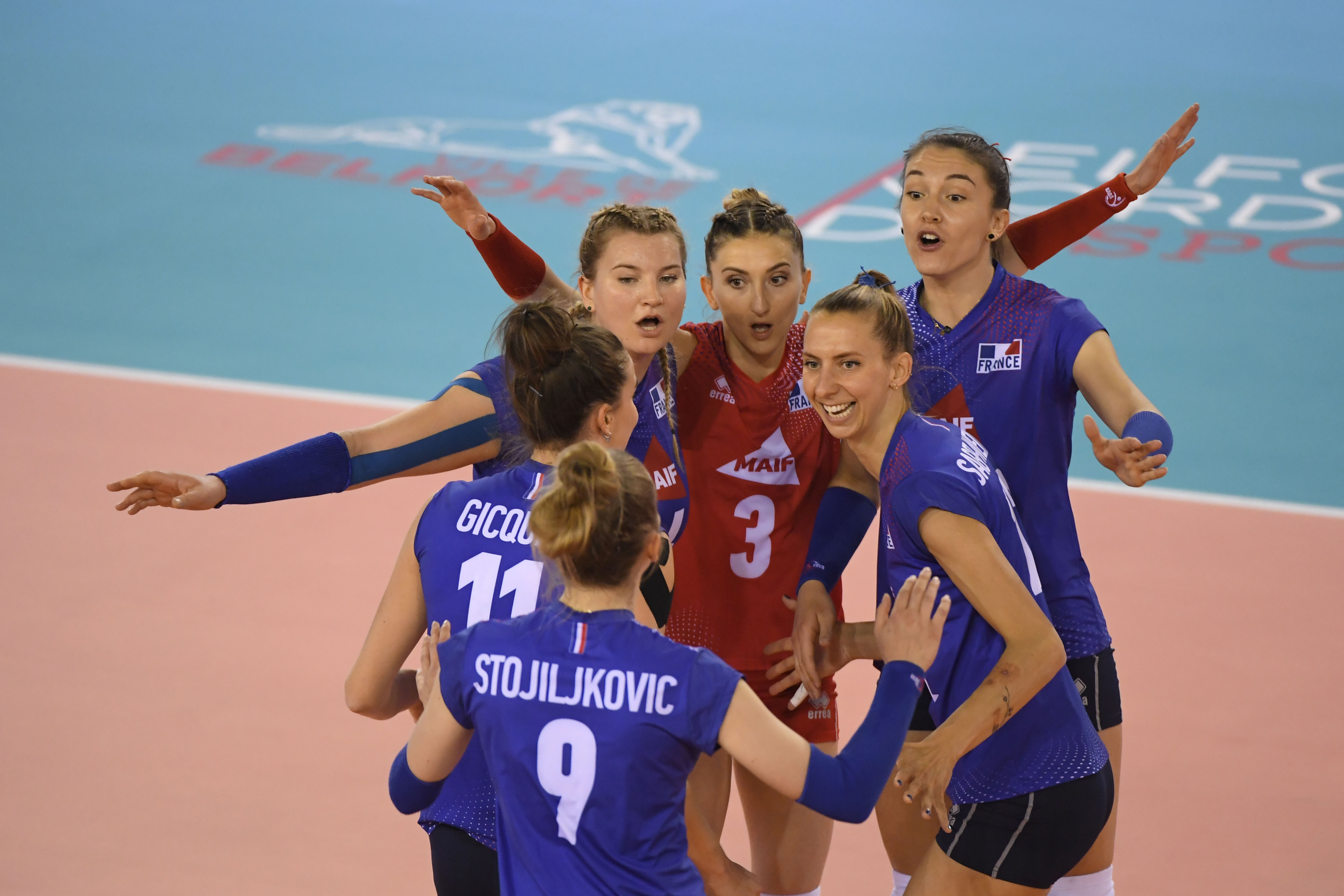 France romp into a straight-set win
In the opening match of the Pool E, Hungary earned straight-set victory over Israel. Also in other tournaments of the #EuroVolleyW played across Europe on Friday all the teams fought hard to stay in the quest for highly-anticipated tickets. In Pool B that is held in Matosinhos (POR) Sweden beat Georgia and Ukraine defeated Portugal. Larissa (GRE) hosts the tournament of the Pool C, where Spain emerge victorious from four-set battle against Austria and Greece celebrated emphatic win over Norway. In Podgorica (MNE) Slovakia upset Finland, while Montenegro celebrated a victory over Kosovo in the Balkan-derby. In Daugavpils (LAT) in Pool F, Slovenia rebound after yesterday's defeat, romping into victory over the hosts Latvia and Czech Republic won their match-up against Bosnia and Herzegovina.