2021 Women
Italy triumph as the new European champions!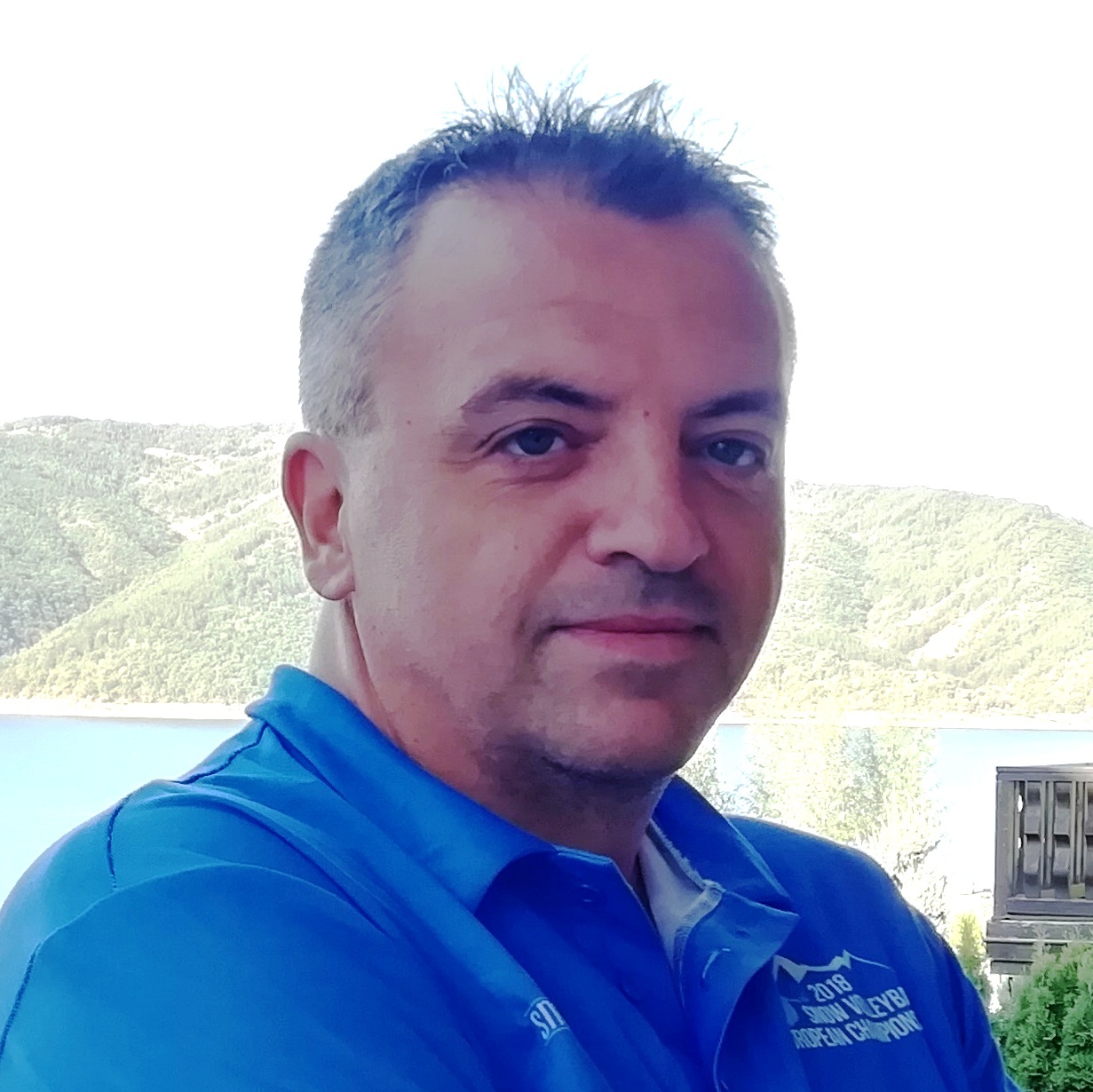 Italy dethroned the continental titleholders from the previous two editions of the women's CEV EuroVolley, Serbia, and were crowned the 2021 European champions. This was the third EuroVolley gold for them, after winning the Championship in 2007 and 2009, and overall eighth medal. Their star opposite Paola Egonu was named Most Valuable Player of the tournament, while the EuroVolley Dream Team will be nominated by the fans in the coming days.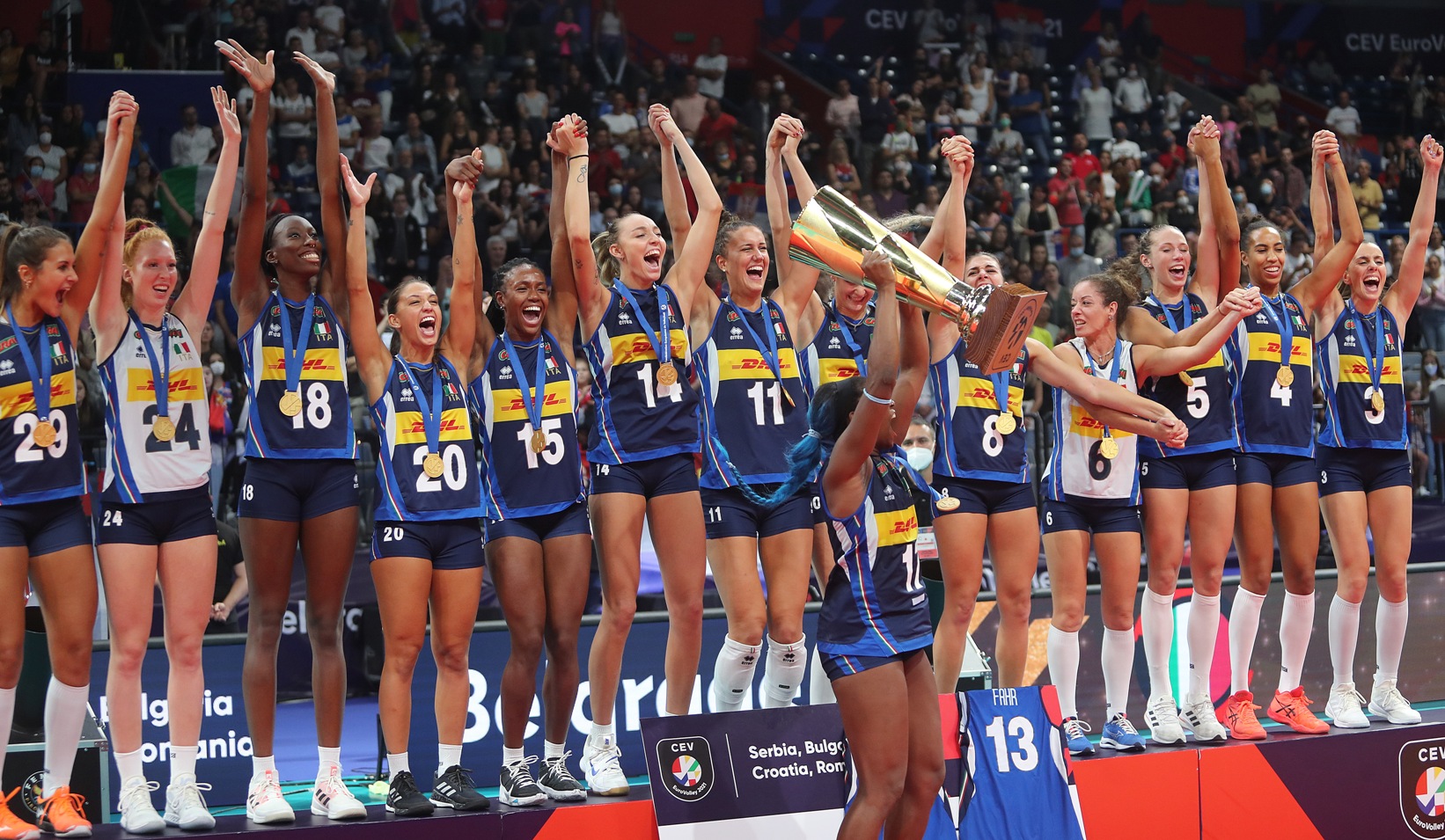 2021 EuroVolley champions Italy
Hosts Serbia had to settle for silver, their seventh continental medal. Turkey completed the EuroVolley 2021 podium. It was their third bronze in the history of the competition, in addition to two silvers.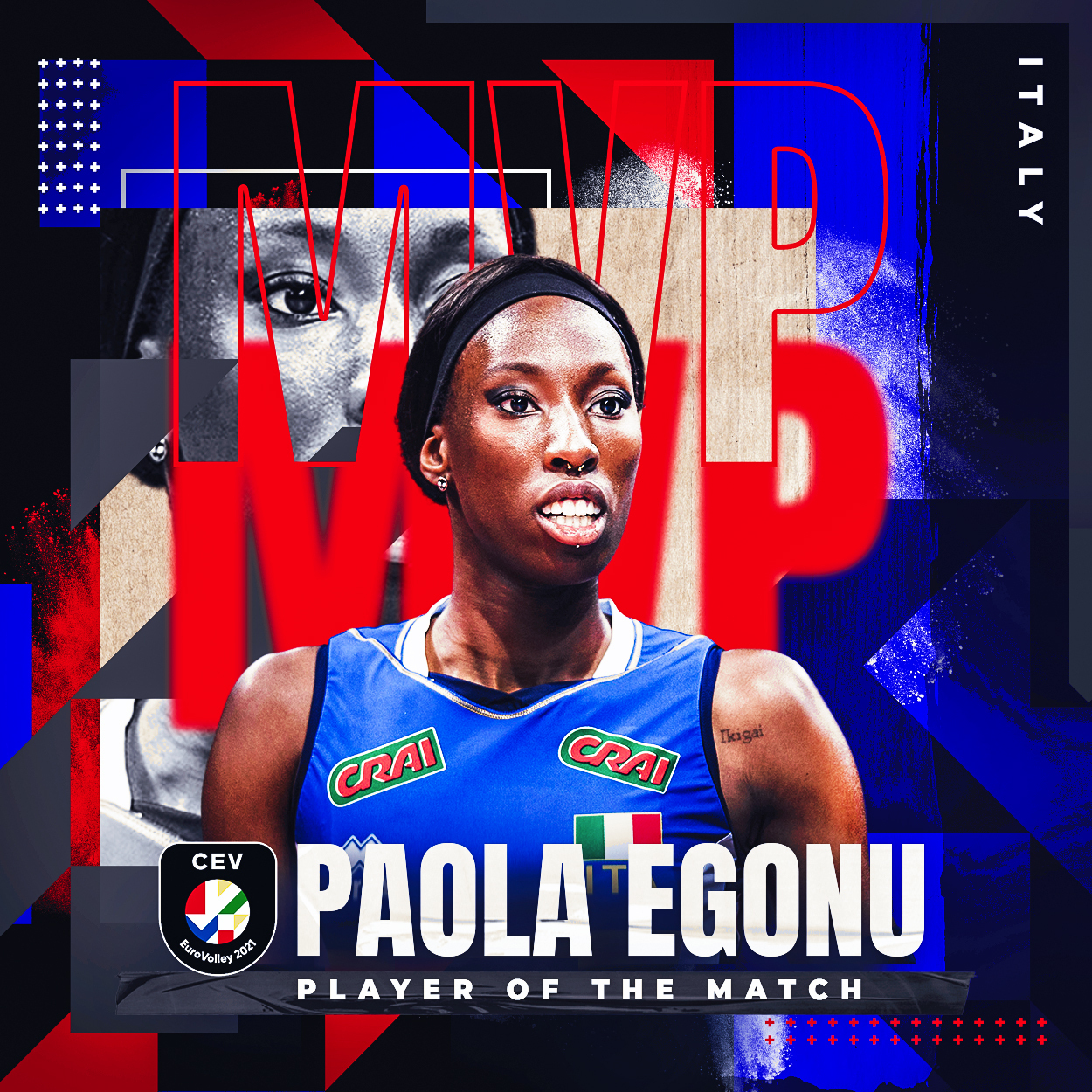 In the fantastic atmosphere, created by thousands of fans on the stands of the Stark Arena, Italy mastered a 3-1 (24-26, 25-22, 25-19, 25-11) victory over Serbia to triumph with the EuroVolley trophy. In a very tense first set, the lead went back and forth. In the money time, Italy denied a double set point for Serbia before Tijana Boskovic's kill for 26-24. Italy maintained a small lead through the most part of the second set, but just when Serbia managed to step in front with a 22-20 advantage, their opponents with five in a row, with Anna Danesi stuff-blocking the last point for 25-22 Italy's way.
In the course of the third set, coach Davide Mazzanti changed setters, with Ofelia Malinov subbing in for Alessia Orro. Italy managed to recover from a 3-8 deficit to storm to a 25-19 win, with Miriam Sylla producing the closing point. The next set was completely one-sided. With Malinov still in charge on the court, the Italians cruised to an emphatic 25-11 blowout with the championship point delivered once again by Sylla. Paola Egonu was the best scorer of the match on a total of 29 points. Her teammate Mirima Sylla and Serbia's Tijana Boskovic registered 20 points each.
"I am very happy, because it was finally time for revenge. Serbia are a very strong team and in the last five years we were not able to win against them. But today, here in Belgrade, here at this European Championship, we did it and it's even more beautiful! I am very happy that my coach gave me an opportunity to come in. We are one team and everyone is always ready for sacrifice. It was a very long summer and this was a perfect, a wonderful ending!"
Ofelia Malinov
Setter of Italy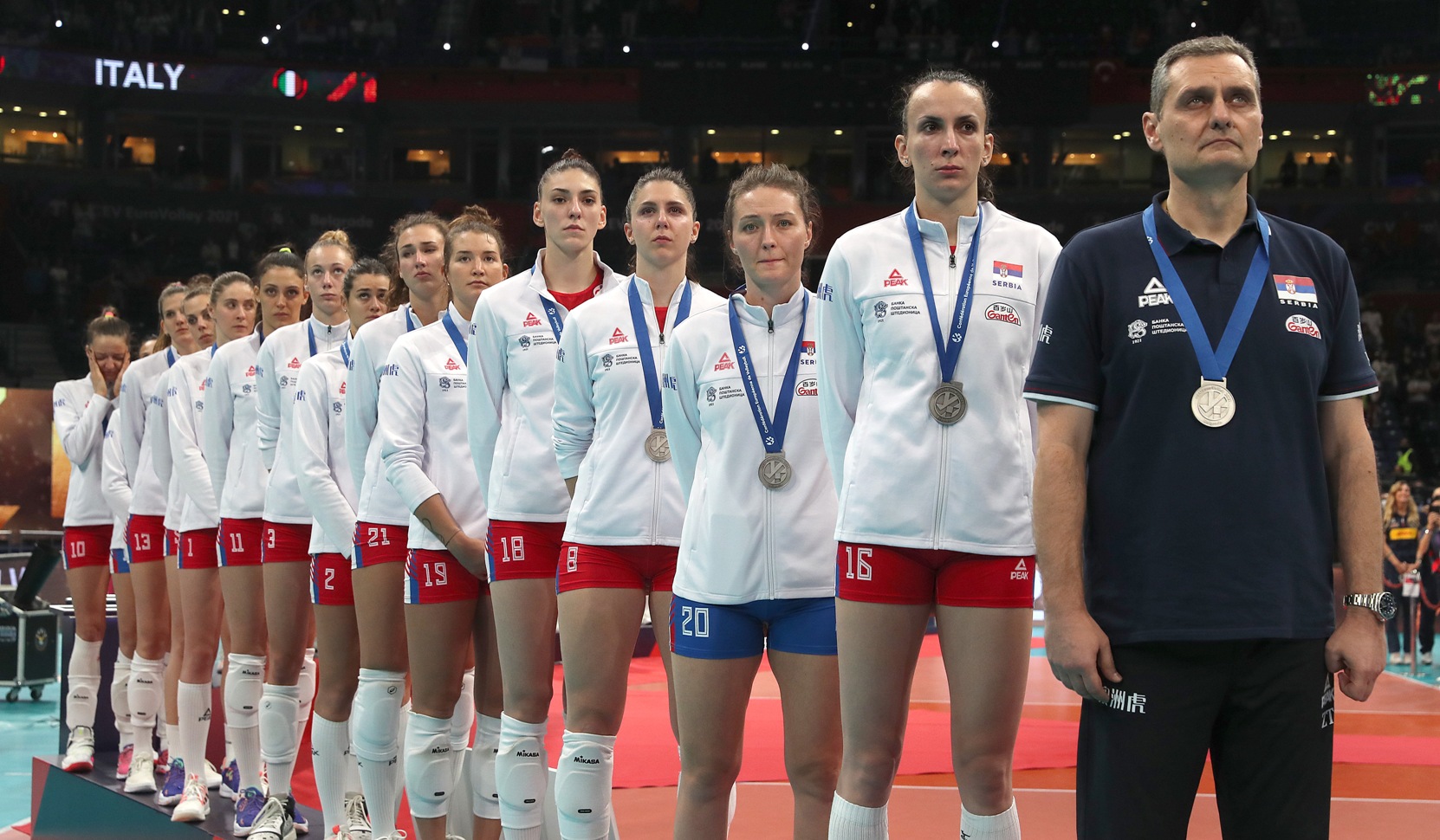 EuroVolley 2021 silver medallists Serbia
"I am a little sad because we lost this final and also because we lost in our city, our country. But all of us gave everything all tournament. The whole summer was very hard and I am very proud of my team and the coaching staff, and silver is like gold for us. And the spectators were something unbelievable! They are a dream for all Serbian players."
Katarina Lazovic
Outside hitter of Serbia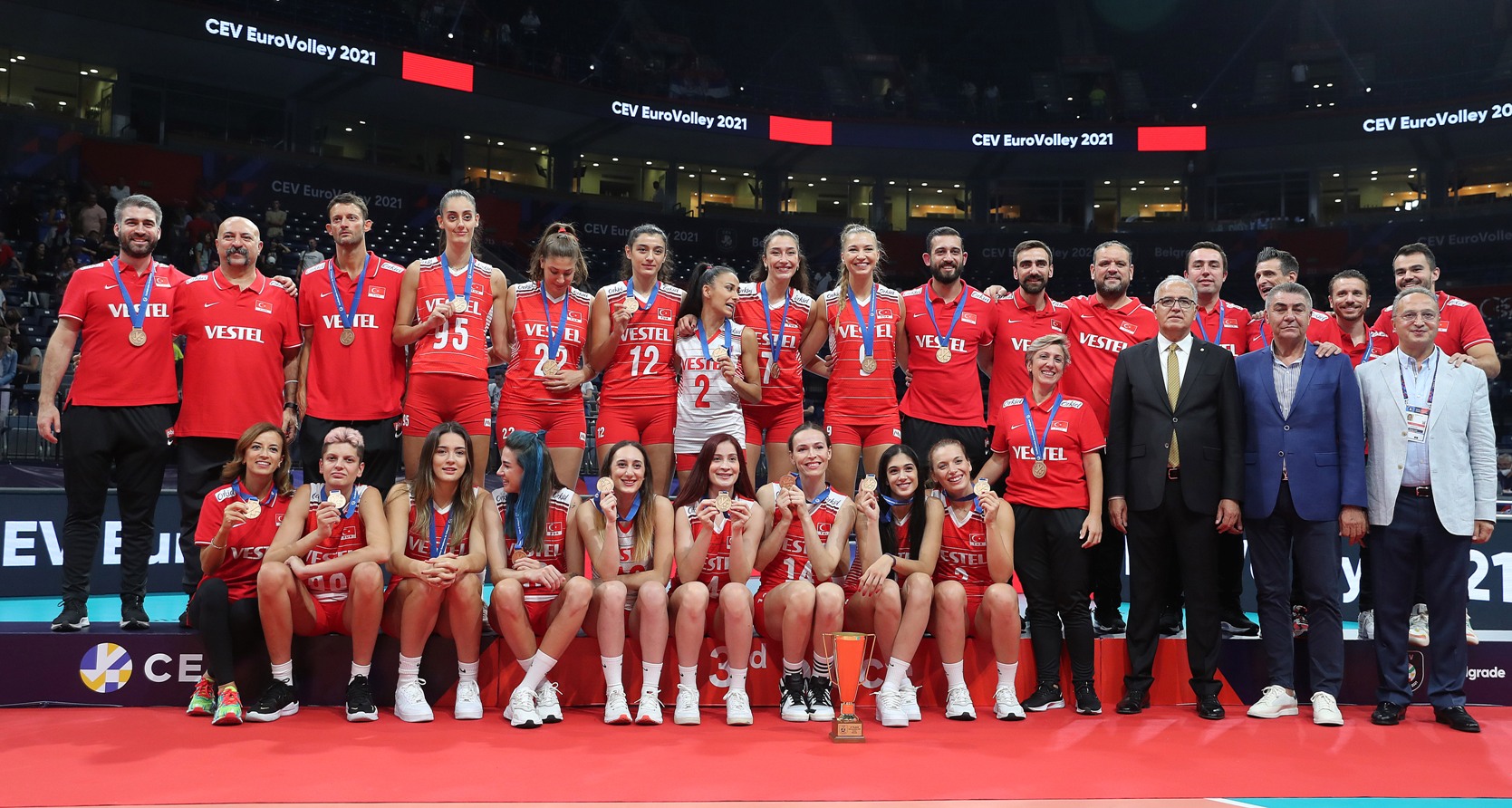 EuroVolley 2021 bronze medalists Turkey
Earlier on Saturday, Turkey claimed a 3-0 (25-20, 25-19, 25-23) victory over the Netherlands in the bronze medal match. Turkey were in charge and maintained a lead for the most part of the first two sets. In both, Ebrar Karakurt's successful spikes closed the sets off at 25-20 and 25-19. In set three, however, the Dutch took the initiative to break away with a four-point lead. Turkey caught up at 20-20 and pushed further to close the match in straight sets, with Eda Erdem delivering the winner at 25-23.
Dutch outside and captain Anne Buijs was the top scorer of the match with 14 points to her name. Hande Baladin and Ebrar Karakurt produced 13 each for the winners.
"I can't explain my feelings right now. I am feeling really happy because we did a great job. We finished this tournament with the bronze and this is important for us, because this summer was really long and tough. We finished it in a great way, so I am really proud of the whole team!"
Cansu Ozbay
Setter of Turkey