2021 Women
Poland targeting return to EuroVolley golden days
Poland is one of the most successful nations at the CEV EuroVolley Women, having won as many as many as 11 medals in their 30 appearances in the tournament.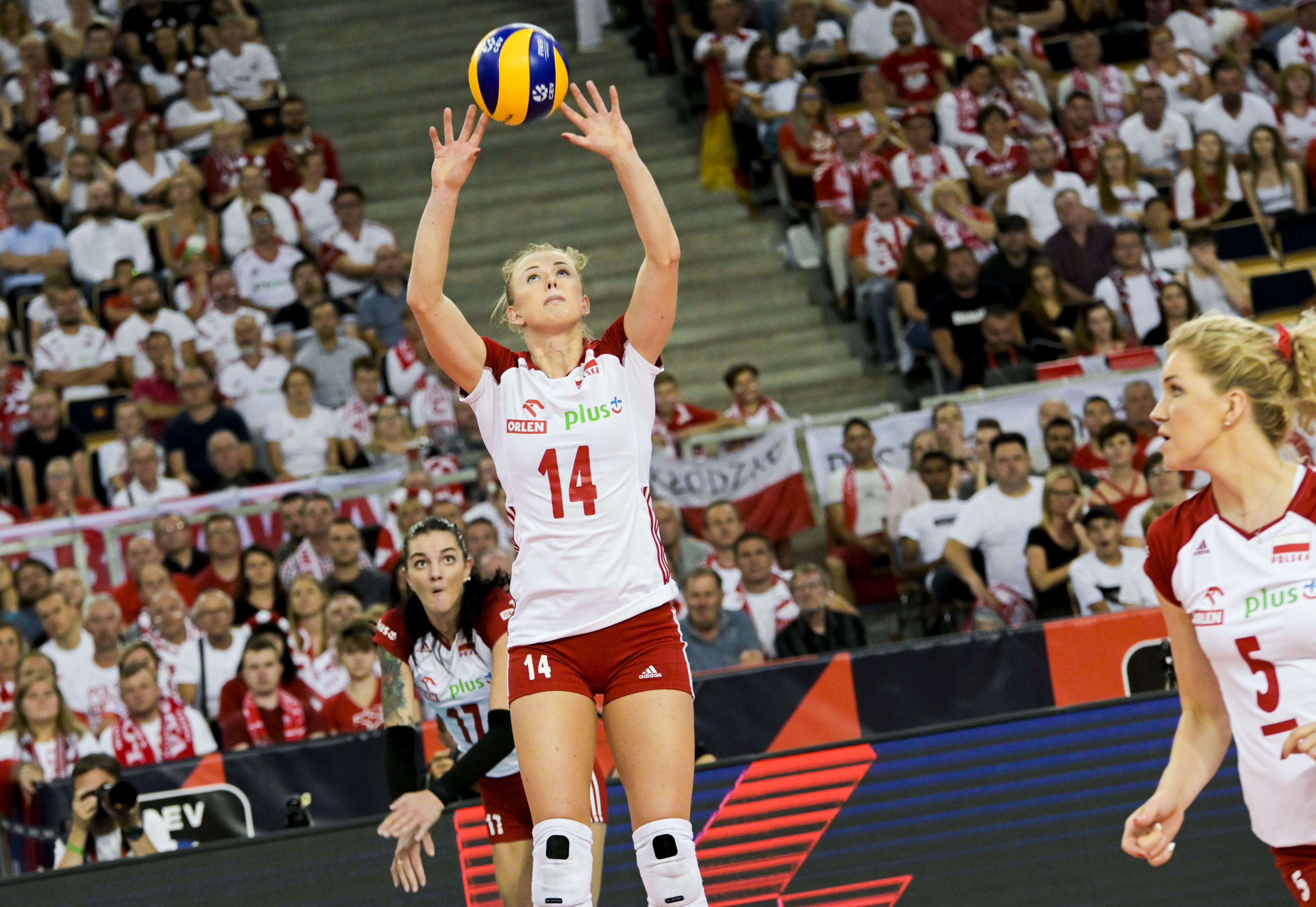 The talent of setter Joanna Wolosz is one of the main strengths of the Polish team
The Polish were a true powerhouse in the early days of the competition, having medaled in the first eight editions, from 1949 to 1971, taking home four silver and four bronze medals in the period in which they were the strongest continental rivals of the former Soviet Union.
After a long wait, which encompassed the only occasion the team missed the event, in 1993, the elusive first gold medal came in 2003. The Polish patience was rewarded with another one just a couple of years later, in 2005, and a bronze was to follow in 2009, but that marked the last time the Polish stepped on the podium at the EuroVolley.
After four consecutive mid-table finishes, the Polish indicated they might be returning to their glorious days in 2019, when they made it to the semifinals and finished fourth.
The team's strong roster certainly indicates the Polish can do more than they've been doing at the continental level. Even though Poland missed qualification for the Olympics for a third-straight time, the team has some serious star power in the hands of setter Joanna Wolosz.
The 31-year-old setter has been piling up trophies and individual awards over the last four seasons with her club Imoco Volley Conegliano in Italy and has proven she can be a difference-maker at the international level too.
Wolosz has some interesting offensive pieces to work with in the team, most notably towering middle blocker and team captain Agnieszka Kakolewska, outside hitter Natalia Medrzyk and opposites Malwina Smarzek and Magadalena Stysiak, who make a case for being the best duo in the position in Europe.
Stysiak, in particular, was in great form during this year's FIVB Volleyball Nations League, ranking third among the tournament's top scorers with 283 points. Some younger players took by head coach Jacek Nawrocki to the event gave a good response and became viable options to the team, including setter Julia Nowicka and opposite Martyna Lukasic.
Poland's first opportunity to prove its strength will be on group stage, where they will face Greece, Spain, Czech Republic, Germany and hosts Bulgaria on Pool A, in Plodiv.