2021 Women
Schedule confirmed for CEV EuroVolley Women 2021
With a little over a month to go until the top women's volleyball nations on the continent take to the court to fight for the much coveted trophy, the schedule of the pool phase of the competition has been confirmed following close consultations between the CEV and its stake holders and partners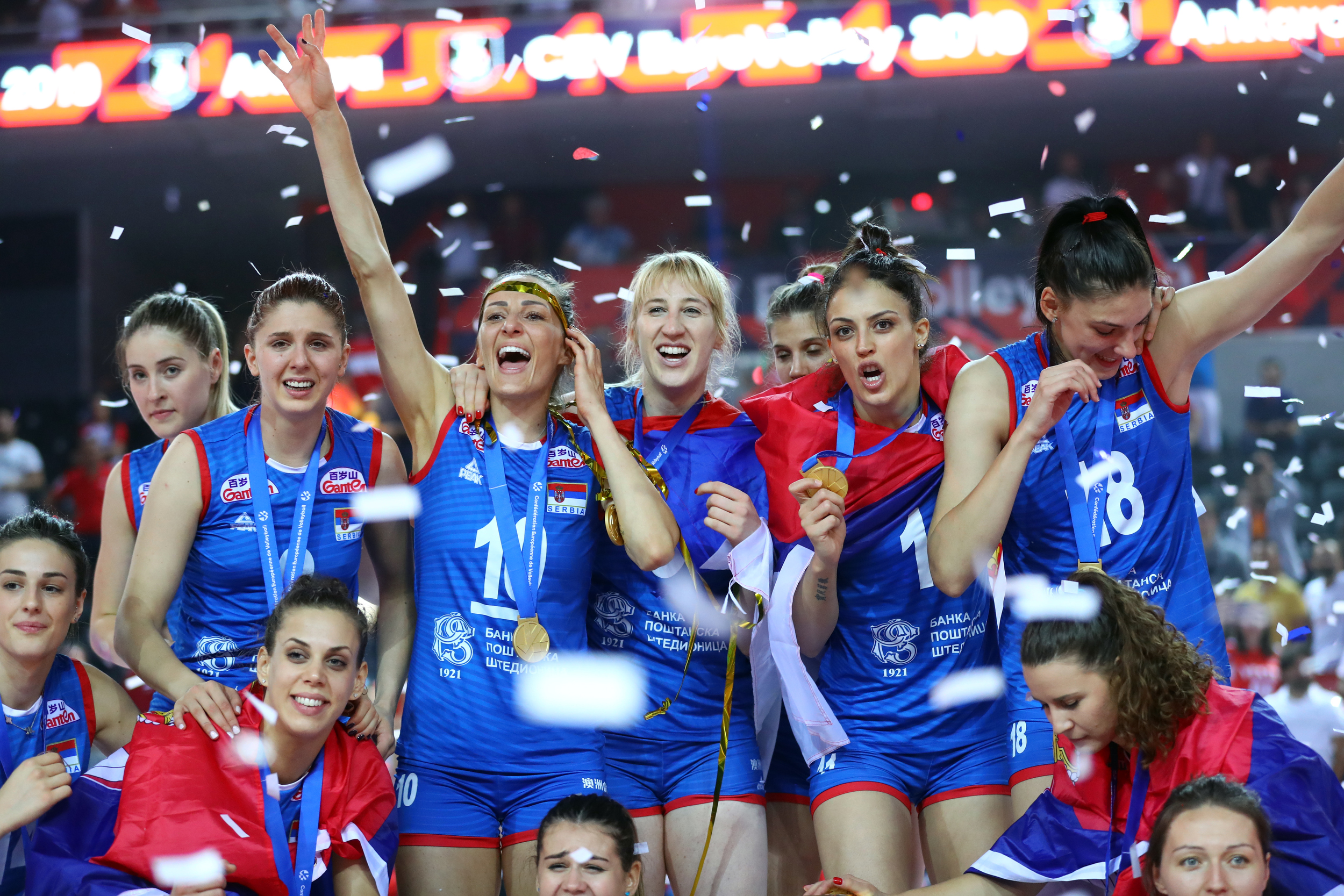 The event's opening matches will take place in Bulgaria – Pool B and Romania – Pool D, with Bulgaria facing Greece and Romania facing Turkey respectively, silver medalist of the last edition, on 18 August at 20:30 (all local times).
Current European champions Serbia will join the action on the second day of the event, 19 August at 17:00, as they host Bosnia & Herzegovina on come court in Belgrade in what will be the first match of Pool A.  The first match of Pool C will also take place on 19 August at 17:00, between hosts Croatia and Switzerland in the city of Zadar.
Groups and Venues
The 24 participating teams have been drawn into 4 pools, from which the top 4 sides will progress into the 1/8 Finals.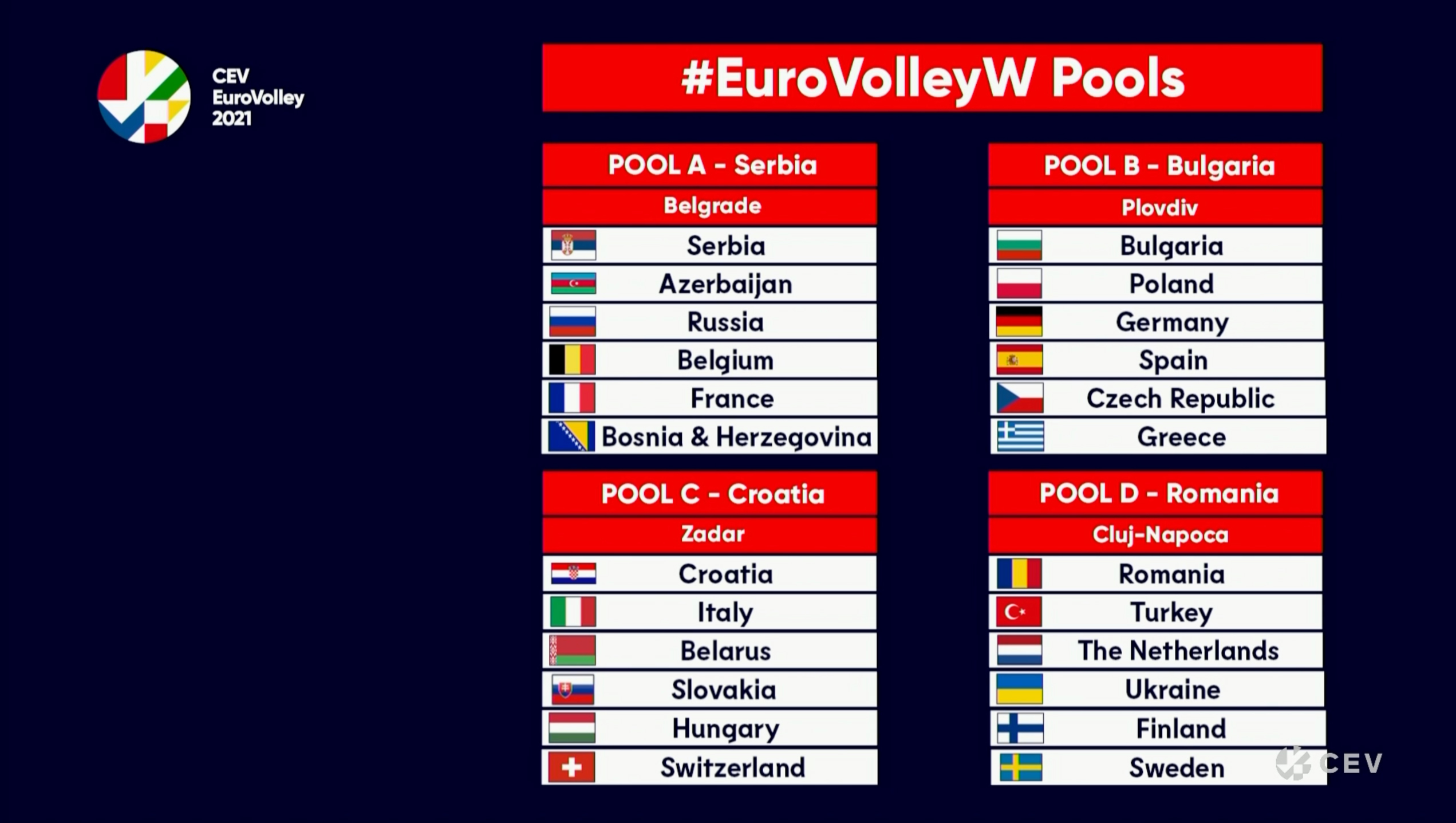 Each of the 4 host countries will be home to one pool with matches to be taking place in the cities of Belgrade (SRB), Plovdiv (BUL), Zadar (CRO) and Cluj-Napoca (ROU).
Going further into the competition, Belgrade and Plovdiv will each host four matches from the 1/8 Finals and two matches from the 1/4 Finals, while the semifinals scheduled for 3 September and the Bronze and Gold matches on 4 September will be hosted by Belgrade.