2023 Men
EuroVolley 2023 Men to reach its climax in Rome!
Rome, the iconic and only 'Eternal City', will provide the ideal stage for Europe's Volleyball stars to shine bright when the top four teams from the CEV EuroVolley 2023 Men will convene in Italy's capital for the semi-final and medal matches scheduled for September 14 and 16, respectively. Bologna, which was originally due to host the final stage of the competition, will be hosting the opening match between hosts Italy and Belgium's 'Red Dragons' on August 28 instead.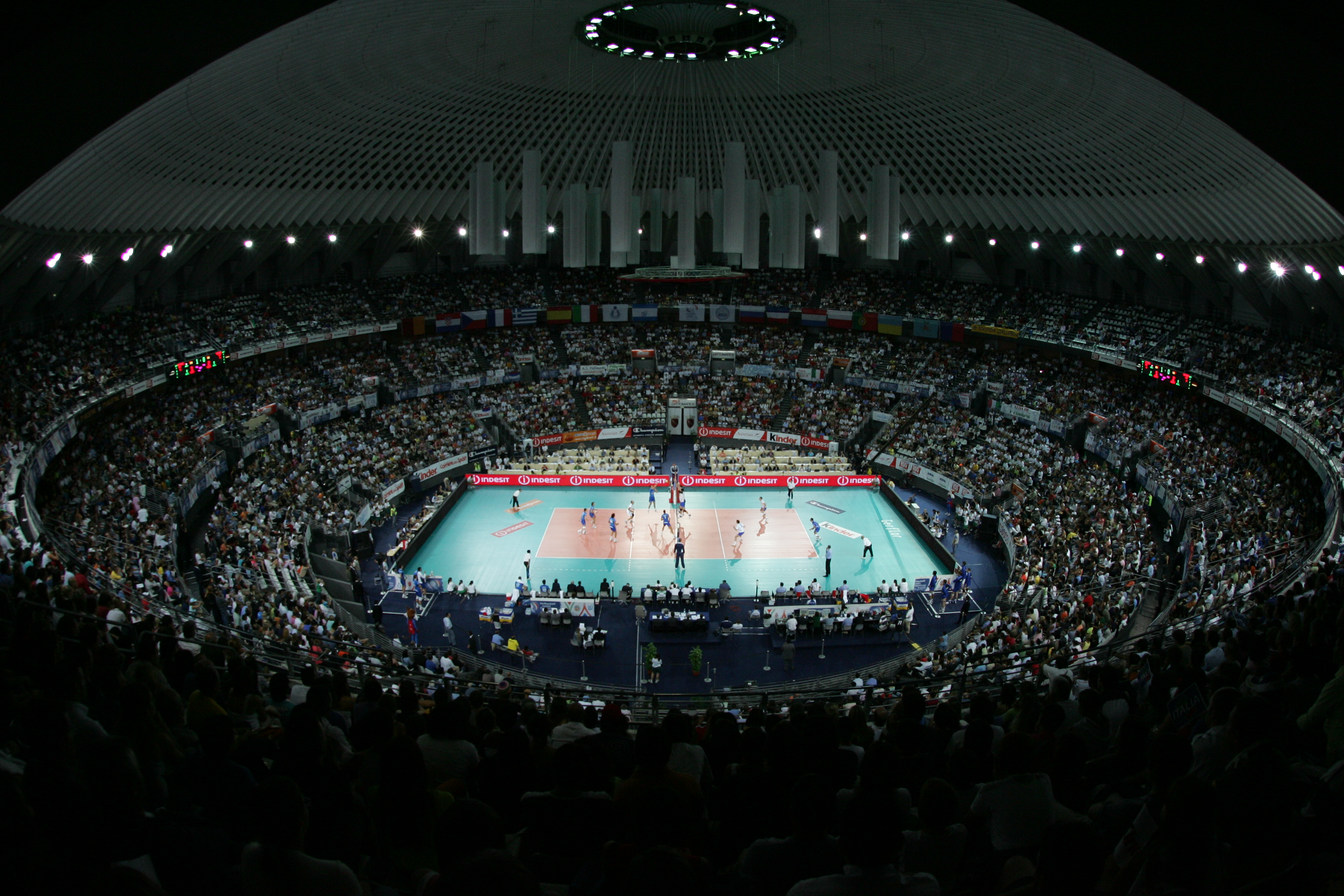 The final stage of CEV EuroVolley Men will return to the iconic Palazzetto dello Sport in Rome in a repeat of the event held at the same venue in 2005
Thousands of fans from across Europe and beyond will gather in the late summer of 2023 to be a part of the Volleyball party of the year, with the glittering EuroVolley trophy at stake for the eventual winners of the continental championship. The semi-final and medal matches will be taking place at Rome's Palazzo dello Sport – thus returning to the very same venue where Italy triumphed in the 2005 edition.
Next to the final stage of CEV EuroVolley 2023 Men, Rome will be hosting also the gala designed to celebrate the CEV's 50th anniversary – along with many other initiatives planned throughout the year 2023 to mark the organisation's golden jubilee.
On the other hand, the majestic Unipol Arena in Bologna – which has a capacity of up to 11,000 spectators – will help make sure that the tournament starts with a real bang through the highly anticipated opening match featuring Italy and Belgium.
Further information, including details on the start of the ticket sale, will follow in due course.