2023 Men
Who will take the EuroVolley 2023 title?
Author:
Martyna Szydłowska
The EuroVolley 2023 - Men will reach its climax on Saturday night at the majestic Palazzo dello Sport in the eternal city of Rome, highlighting the CEV's 50th anniversary. The highly anticipated final match-up between the reigning European and world champions - Italy and the FIVB world ranking leaders - Poland, electrifies Volleyball fans all around the world. The runners-up of the previous two editions Slovenia, and the Olympic champions France, will battle it out for the bronze medal earlier that night.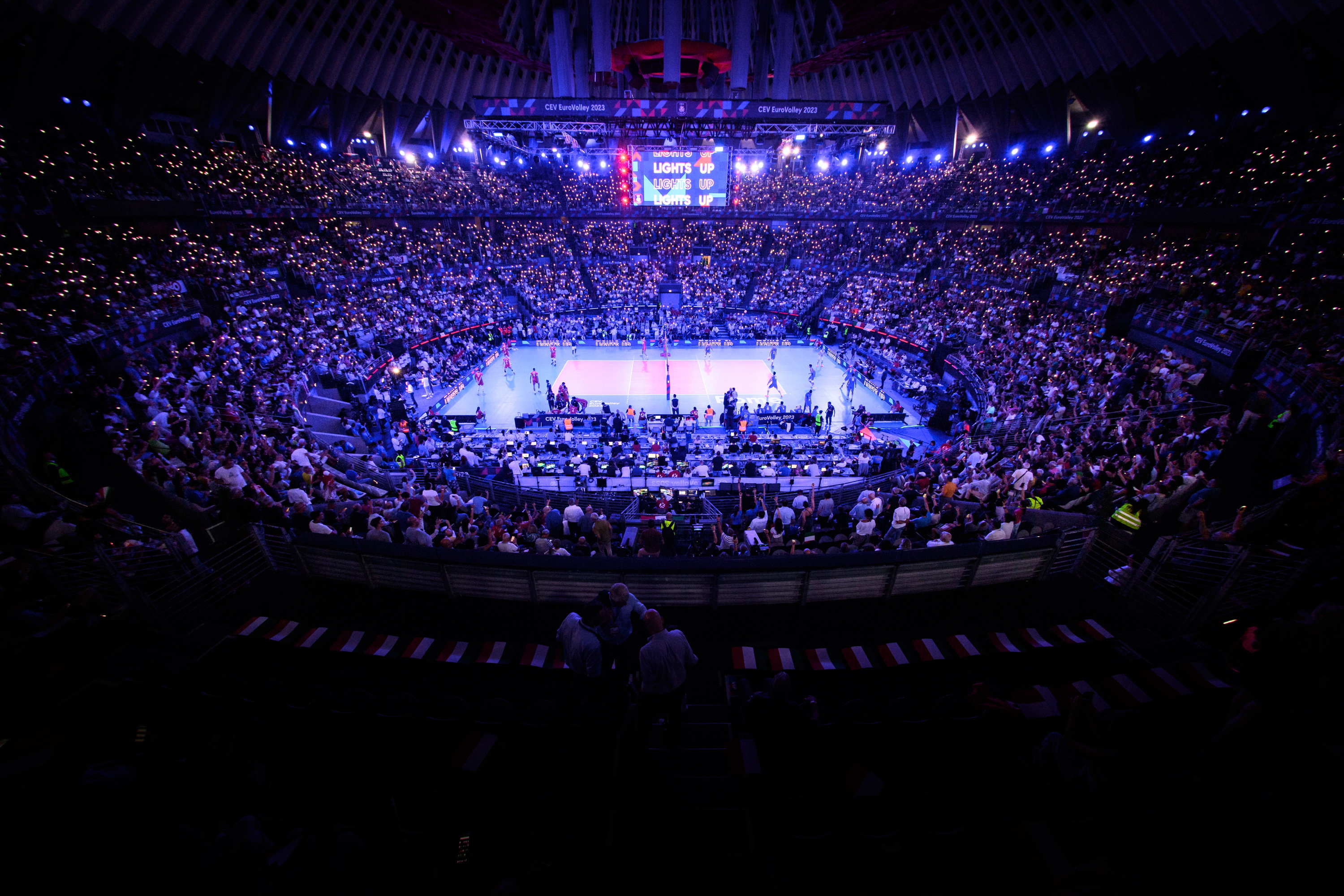 France vs Slovenia (17:30 CEST)
The bronze medal match featuring France, the Olympic champions, and Slovenia, the runners-up of the last two editions of the EuroVolley, promises to be an intriguing one. Although both teams had a bitter pill to swallow after the semi-final defeats, there is still a bronze medal at stake. 
France, who lost to Italy in straight sets, can claim EuroVolley medal for the first time since 2015, when they claimed their maiden title. Back then, France won the crown after a 3-0 win against Slovenia in the gold medal match and Andrea Giani was Slovenia's coach at the time. The only other European Championship match between these nations was a pool phase game in 2007 - France won 3-0 in St. Petersburg. Their most recent encounters were in the Volleyball Nations League. This summer, in June, Slovenia won 3-1 against France in a group phase match played in Nagoya, Japan, but in the VNL 2021, France beat Slovenia 3-0 in the bronze medal match in Rimini in Italy.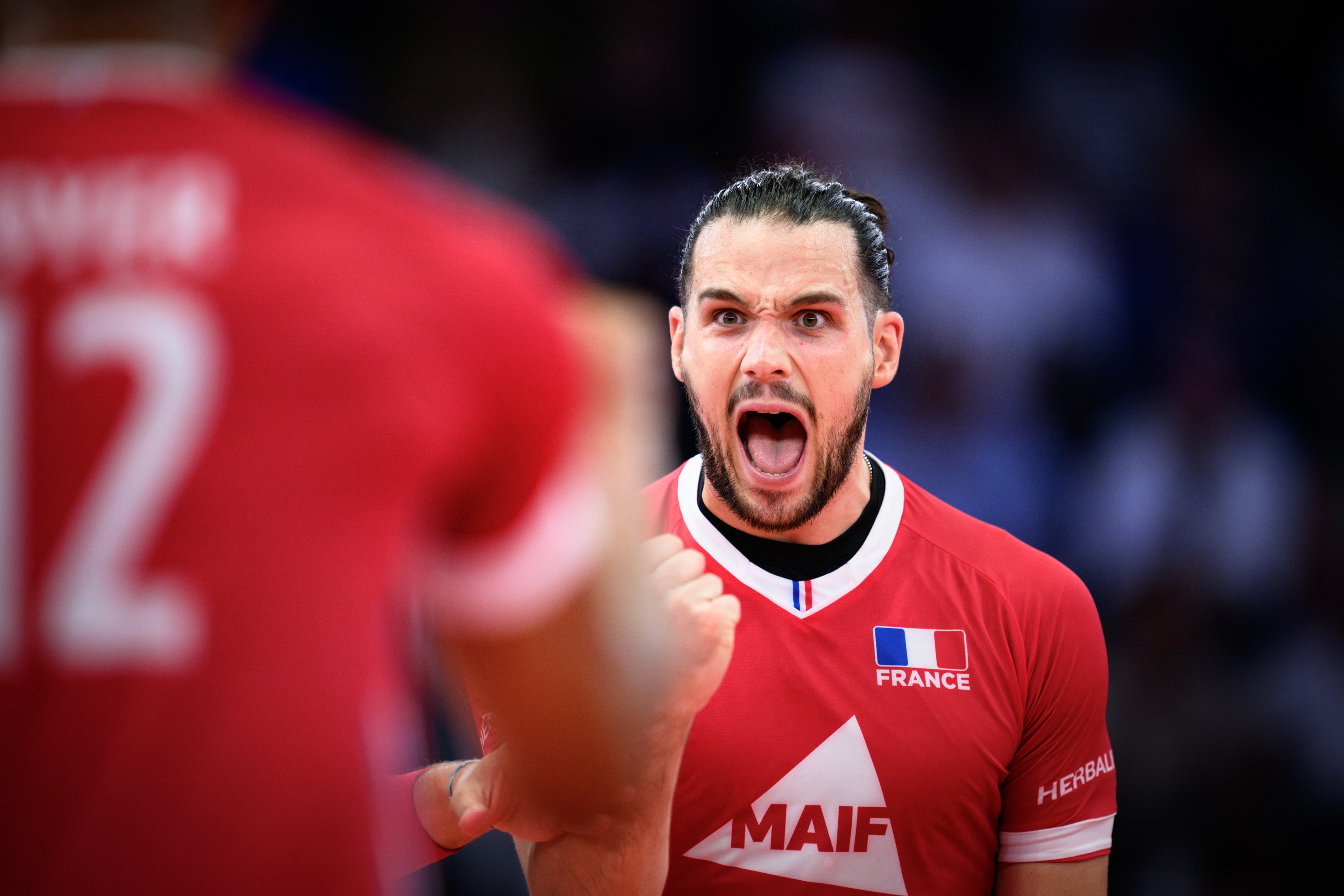 France, next to the gold medal from 2015, have in their cabinet four silver and bronze medals - didn't manage to win their last two EuroVolley bronze medal games as they lost  on both occasions they made an appearance in this fixture: 1-3 versus Italy in 1997 and 0-3 against Poland in Paris in 2019. It's interesting that France have lost each of their last six European Championship matches in which they lost the opening set. The last time they won a match at EuroVolley despite losing the opening set was against Bulgaria in the semifinal in 2015 (3-2 win). It's worth emphasising that coach Andrea Giani collected six European Championship medals with Italy as a player (G4-S1-B1), once as a coach, he claimed silver with Slovenia at EuroVolley 2015 and with Germany at EuroVolley 2017. Giani rotated with his squad during the EuroVolley 2023 thus, Barthélémy Chinenyeze is France's top scorer on only 65 points.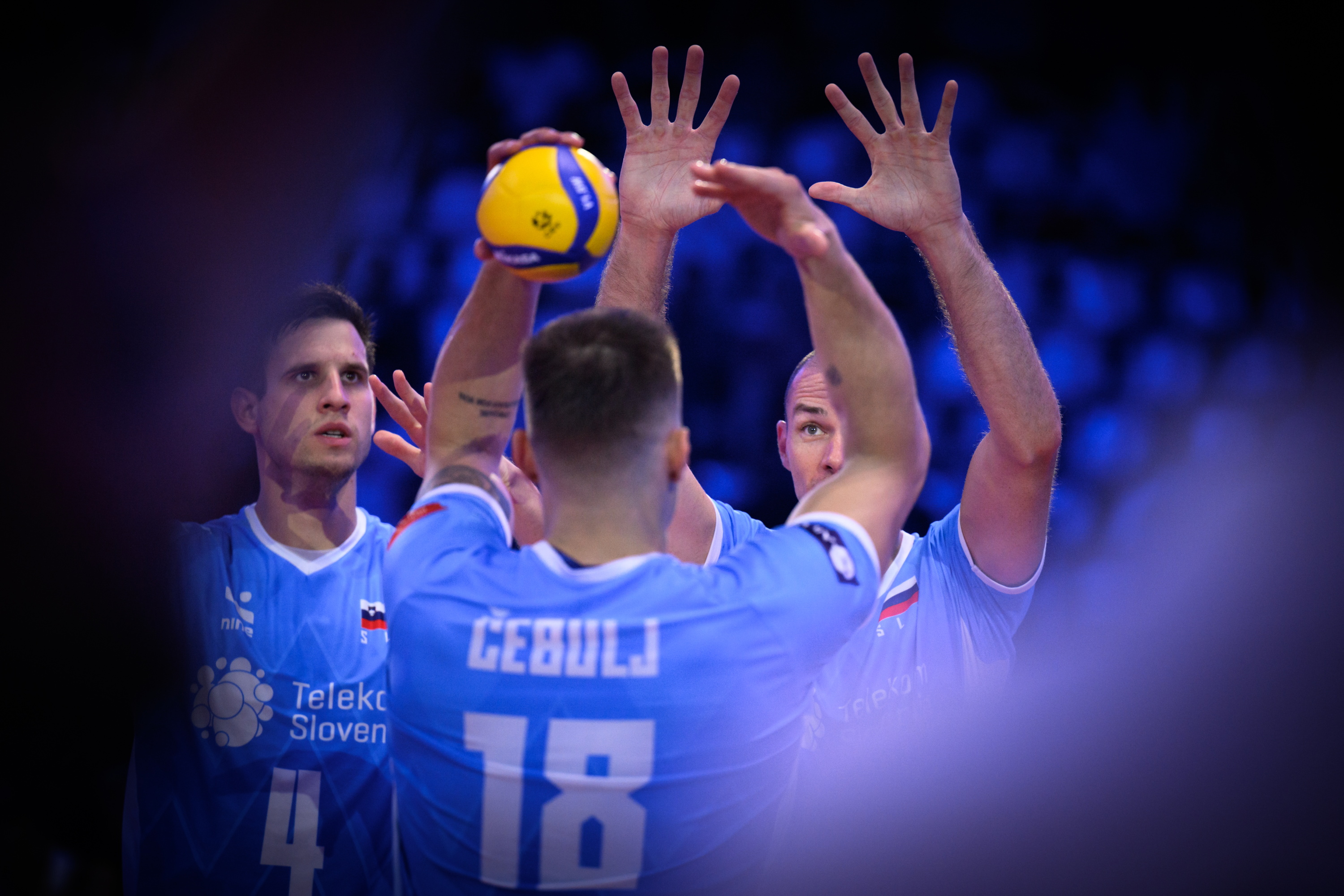 Slovenia, who suffered a 1-3 defeat to Poland in the semi-finals, can claim their first bronze medal at the EuroVolley, as so far they collected three silver medals (2015, 2019, 2021). Unfortunately, during the semifinal encounter, their first setter, Gregor Ropret, suffered an injury and in the bronze medal match as a medical transfer, he is be replaced by Dejan Vincic. 21-year-old Rok Mozic is the best scorer of Slovenia with 126 points to his name so far, only Nimir Abdel-Aziz tallied more points (134) in the final round of EuroVolley 2023. But bronze medal matches are not the most fortunate for Slovenia as they lost on their two recent appearances in a Bronze Medal Match: 0-3 against France in the 2021 Volleyball Nations League and 1-3 versus Brazil at the 2022 World Championships.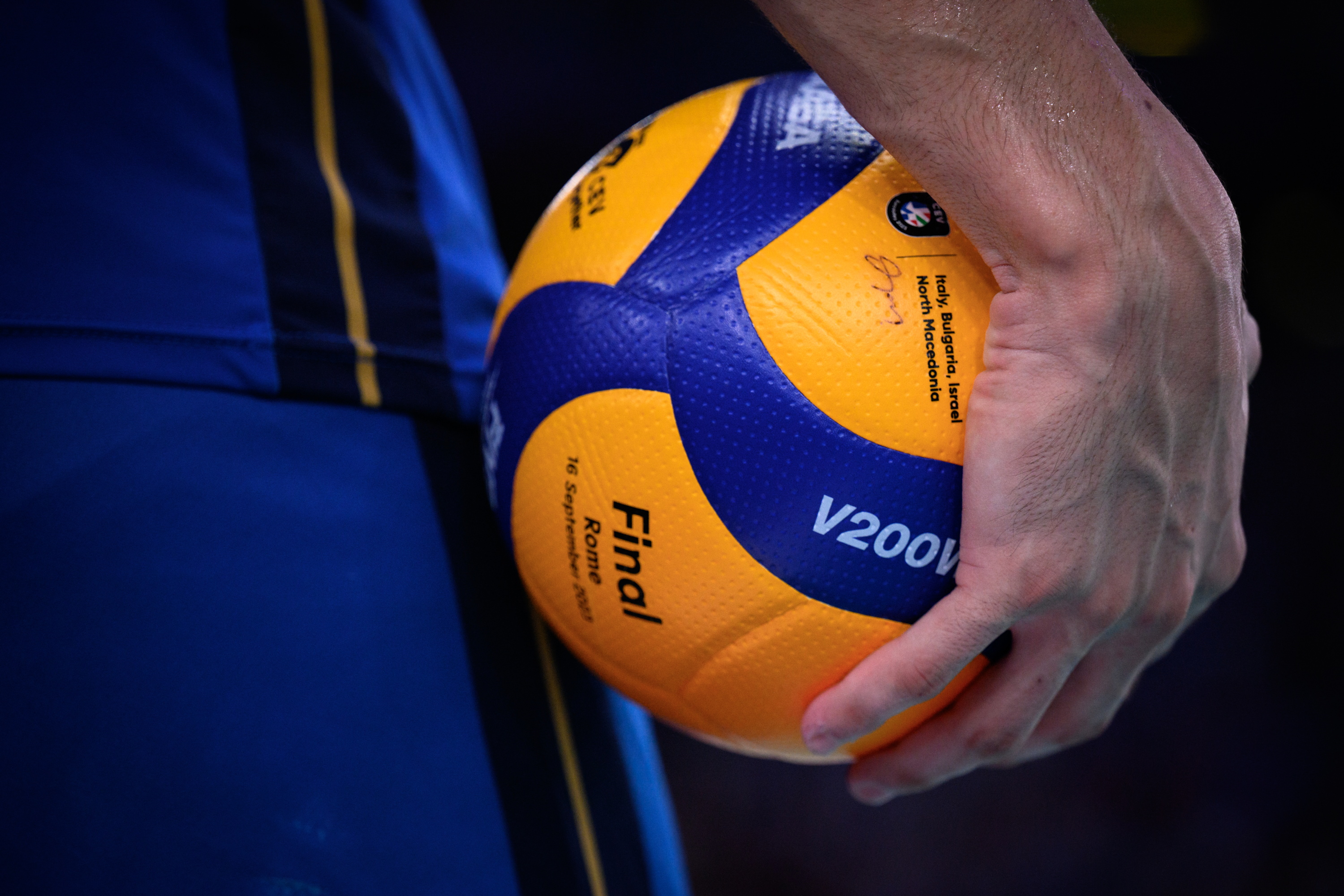 Italy vs Poland (21:00 CEST)
The grand finale of EuroVolley 2023 - Men promises to be an exhilarating Volleyball show that knocks your socks off! One year ago in Katowice (Poland), these teams met in the world championship final and now will face each other again to fight for Europe's crown. Back then, Italy silenced Poland, winning 3-1, Daniele Lavia scored 19 points for Italy in that match, Aleksander Śliwka had 12 points for Poland. This year, Italy and Poland reached the gold medal match as undefeated teams and will face each other for the 13th time at the European Championships. Poland won the first seven encounters, but Italy won the last five. However, it will be the first time that these teams lock horns in the final of EuroVolley. The most recent clash at the European Championships was in the semifinal in 2011, when Italy won 3-0 in Vienna. But it was Poland who won the most recent match against Italy in a major competition, as the team around coach Nikola Grbić won 3-1 in the 2023 Volleyball Nations League in Rotterdam on 25 June. Bartosz Kurek scored 20 points for Poland, Daniele Lavia and Yuri Romanò had 18 points each for Italy.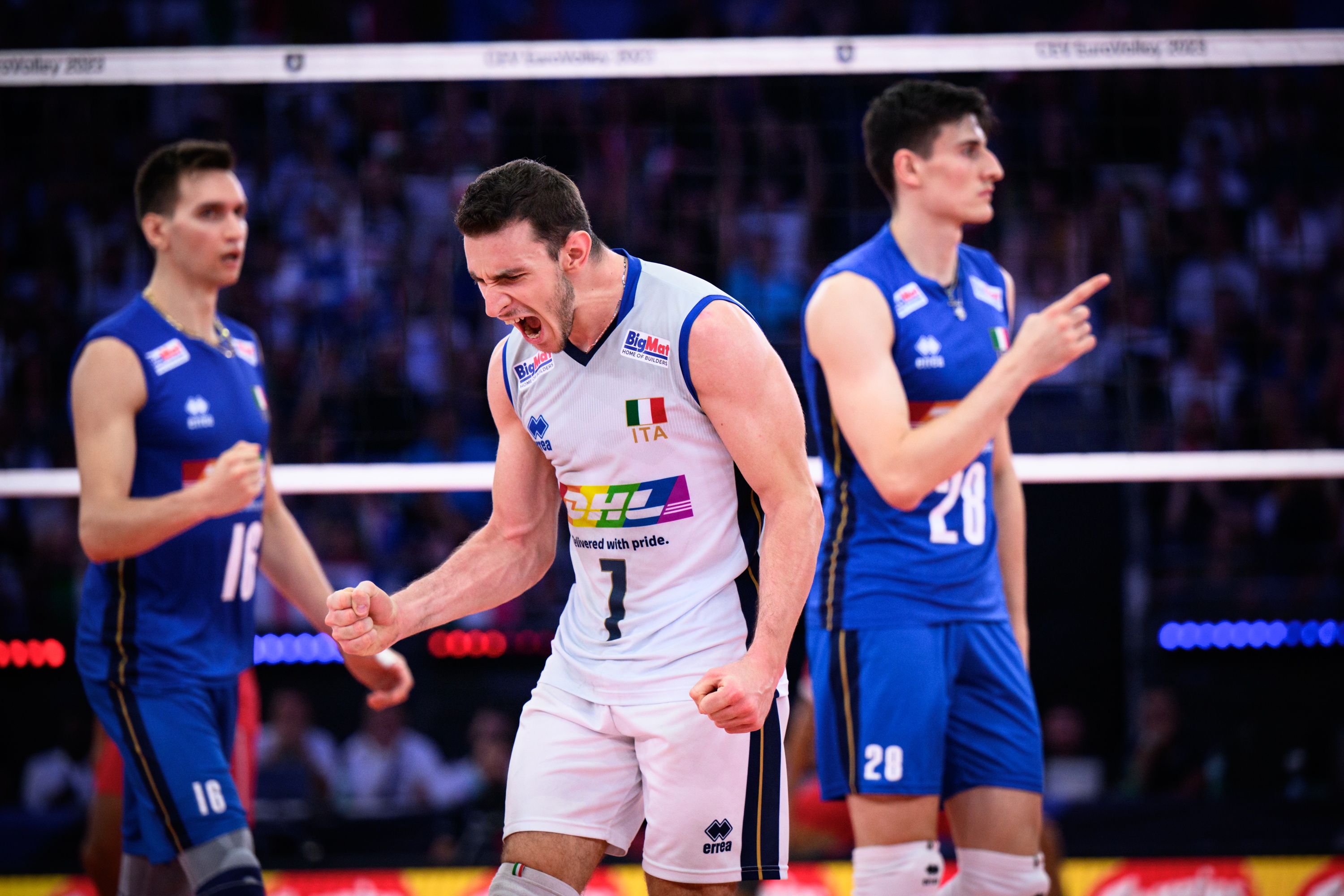 The local favourites and defending champions, Italy, can win back-to-back European titles for the third time, after 1993-1995 and 2003-2005 and can become the first team since they achieved this themselves in 1993-1995 to win the gold medal at three successive European (1993-1995) and World Championships (1994) combined. Having already seven gold medals, four silvers and three bronzes in their collection, Italy are guaranteed to win their 15th medal at the European Championships. Only Russia/Soviet Union won as many (14 as Soviet Union, 8 as Russia). The Azzurri can become the first team to win multiple EuroVolley as hosts, after their victory in 2005, when the final was also hosted in Rome. If they win it will be also the first time since 2005 that the hosts lift up the trophy! The reigning European champions have won 17 successive EuroVolley matches since a 0-3 loss to France in the Quarter Final at EuroVolley 2019. Yuri Romanò is Italy's top scorer at EuroVolley 2023 on 115 points.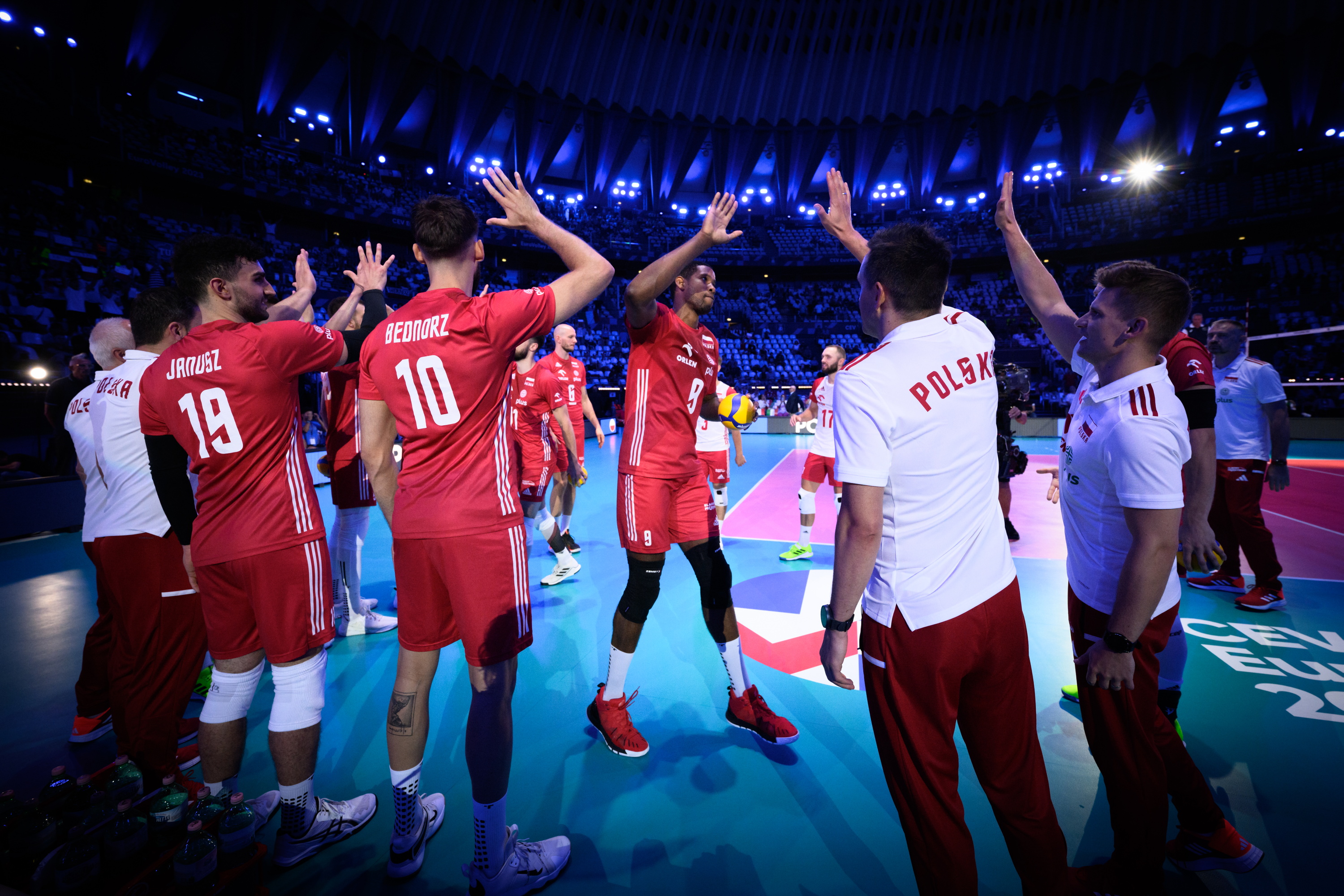 The FIVB world ranking leaders and VNL 2023 winners, Poland, have reached the gold medal match at the European Championships for the first time since 2009, when they claimed their first and only European title. They beat France 3-1 in the final that year. In their cabinet they already have 10 EuroVolley medals - next to the gold from 2009 - five silver and four bronze medals, including bronzes from the last two editions. No nation has finished runners up as many times as Poland (5). Poland can become the fourth country to win the Volleyball Nations League (or predecessor World League) and European Championships in the same year, after Italy (1995, 1999), Russia (2013) and France (2015). Türkiye achieved this double on the women's side this year. The White-and-Reds have won 17 of their last 18 matches at the European Championships with the exception of their 1-3 loss to Slovenia in the 2021 semifinal in front of a home crowd in Katowice. Łukasz Kaczmarek is Poland's top scorer at EuroVolley 2023 on 98 points, including scoring a tournament-high 22 points from kill blocks. Jakub Kochanowski (20) made the second-most kill blocks at this tournament, Norbert Huber had 18 successful blocks. And block can be their powerful weapon also in the final, as Poland have scored a tournament-high 3.9 points per set from kill blocks (Italy 2.6).
Worth emphasizing is that the last time the same two teams faced each other in the Gold Medal Match at successive World and European Championships was in the 1990s, when Italy and The Netherlands met in the final of the 1993 European Championships (Italy won), 1994 World Championships (Italy won) and 1995 European Championships (Italy won).