2023 Women
Captain Szakmáry leading Hungary to a positive finish of the #EuroVolleyW Qualifiers campaign
Author:
Victoria Georgieva
The Hungarian national team - women, finished their #EuroVolleyW Qualifiers campaign on a high note, after beating in straight sets Portugal in the last leg in Pool C. Already qualified to 2023 EuroVolleyW, the Hungarians did not spare any effort, and led by their captain and match top scorer Gréta Szakmáry (13 pts.), seized the win.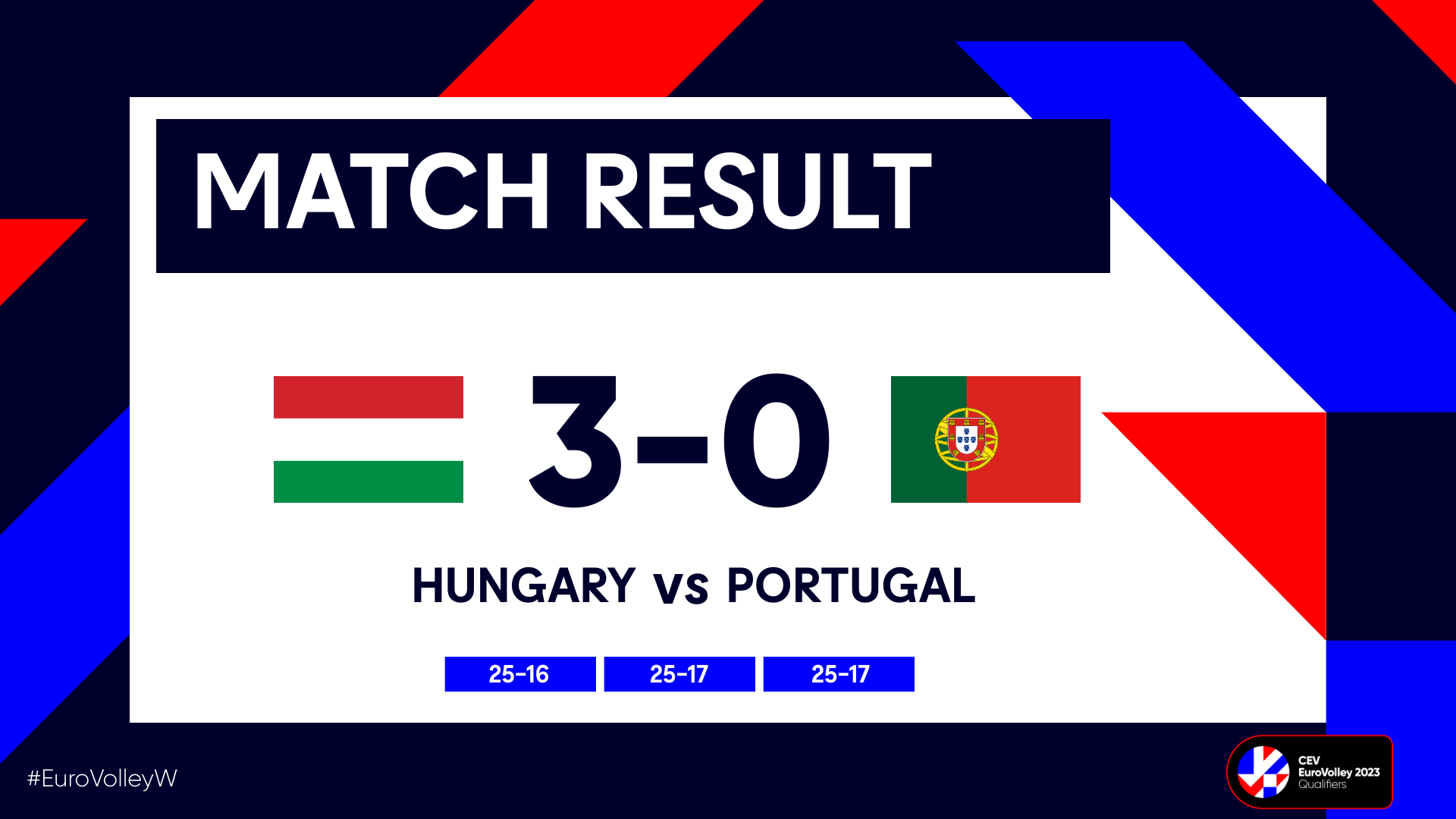 Hungary dominated on all counts in the fixture, but the better performance on the block (9-5) and on the serving line (5-0 aces) played a pivotal role for the eventual win.
Outside spiker Szakmáry contributed with 10 winning spikes, one kill block and two aces. She was supported on the court by setter Fánny Fábián (two kill blocks), middle blocker Orsolya Papp (75% efficiency on the winning spikes, one kill block) and opposite Anett Németh (6pts, two kill blocks).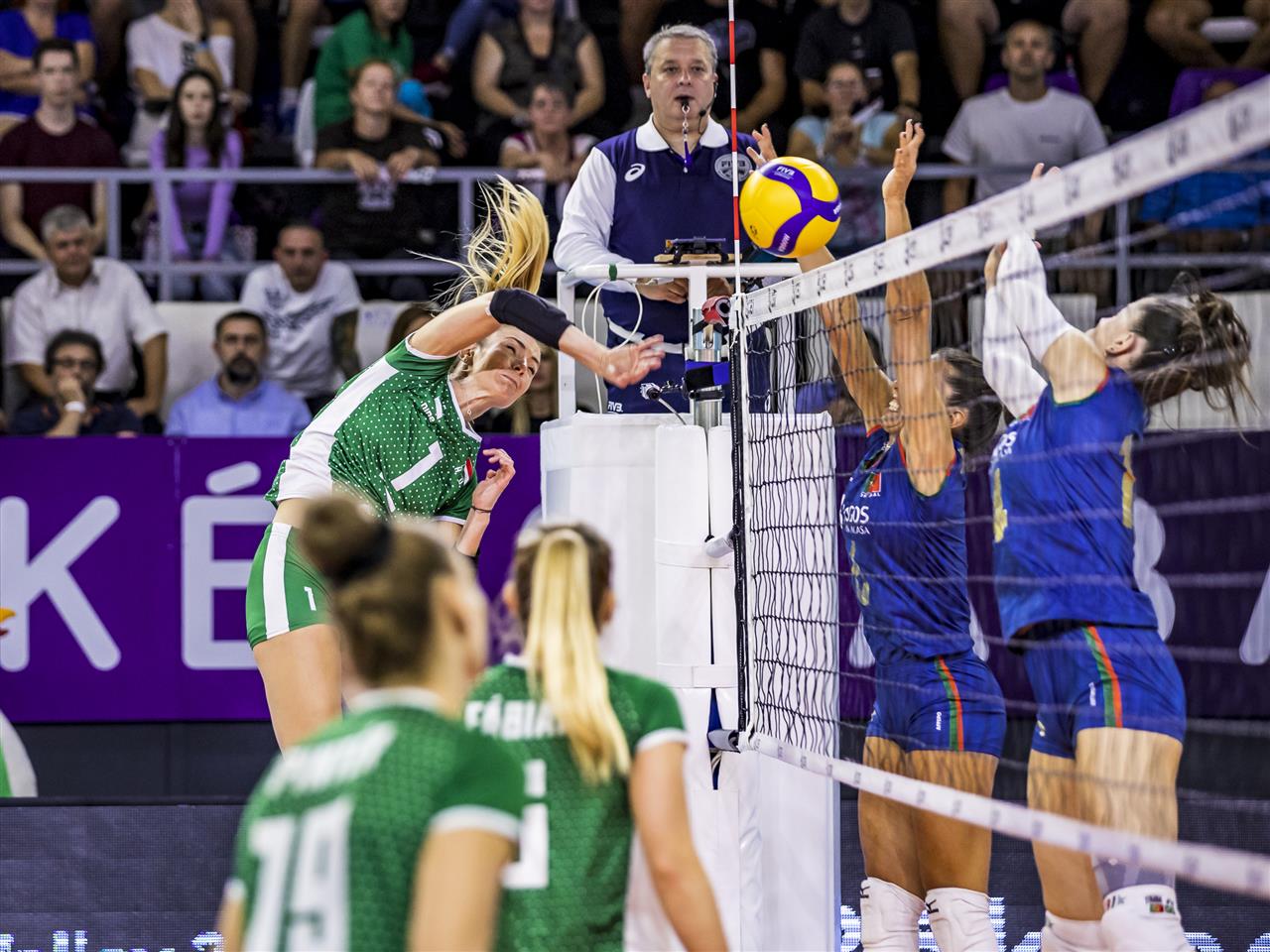 Szakmáry (1) spiking
Hungary established their rhythm of play since the very beginning of the first set (6-3). They started building a comfortable point-difference (18-12), and deservedly claimed the opener. As many as six kill blocks were crucial for Hungary in this set, as on the winning spikes, both sides delivered the same level (each team finished with 10). The hosts also scored one more ace (1-0), and took advantage of their opponents' errors (six).
Only in the beginning of the next set did Portugal show their real game (4-3). Afterwards, the Hungarian player dominated completely (16-10), not leaving any chances to their rivals. This time around, it was the more successful performance on the serving line (4-0 aces) that sealed the deal for Hungary, including more successful attacks (12-9; 46% team efficiency).
Portugal entered the third set much more motivated (3-0), but the Hungarian reaction was quick and on time as, led by Fanny Fábián and Gréta Szakmáry, they turned the tables (9-8 in their favour), disappointing Portugal once again. While the teams were performing rather equal on the different components, it was the more distracted game by Portugal that costed them a comeback (Hungary recorded nine points on their opponents' errors).
Pool leader Ukraine also did their job right on the last matchday in the group, winning at 3-0 over Cyprus.