2023 Women
Drawing of Lots for CEV EuroVolley 2023 Women Sets Up Exciting Tournament
The Drawing of Lots which took place today at the Palazzo Reale in Naples, Italy has set up the stage for next year's biggest continental competition for women, CEV EuroVolley 2023 revealing the structure of the four pools and giving us the first insight into what we can expect once first serve will be played.
The four hosts of the competition, Belgium, Italy, Germany and Estonia were allocated at the top of each pool that they will be hosting while also, in compliance with existing regulations, they were given the right to pick one team from the second pot to join their pool.
Thus, Belgium chose Slovenia to join them in Pool A, reigning champions Italy chose Romania for Pool B, Germany chose Azerbaijan for Pool C, while Estonia chose local rivals Finland to join them in Pool D.
From the remaining pots, 3rd to the 6th, teams were drawn and allocated from left to right and the first one to come out of the pot was Serbia, recently crowned world champions yet again and former EuroVolley hosts themselves. Another big name drawn from this pot was Türkiye, who joins Germany's Pool C.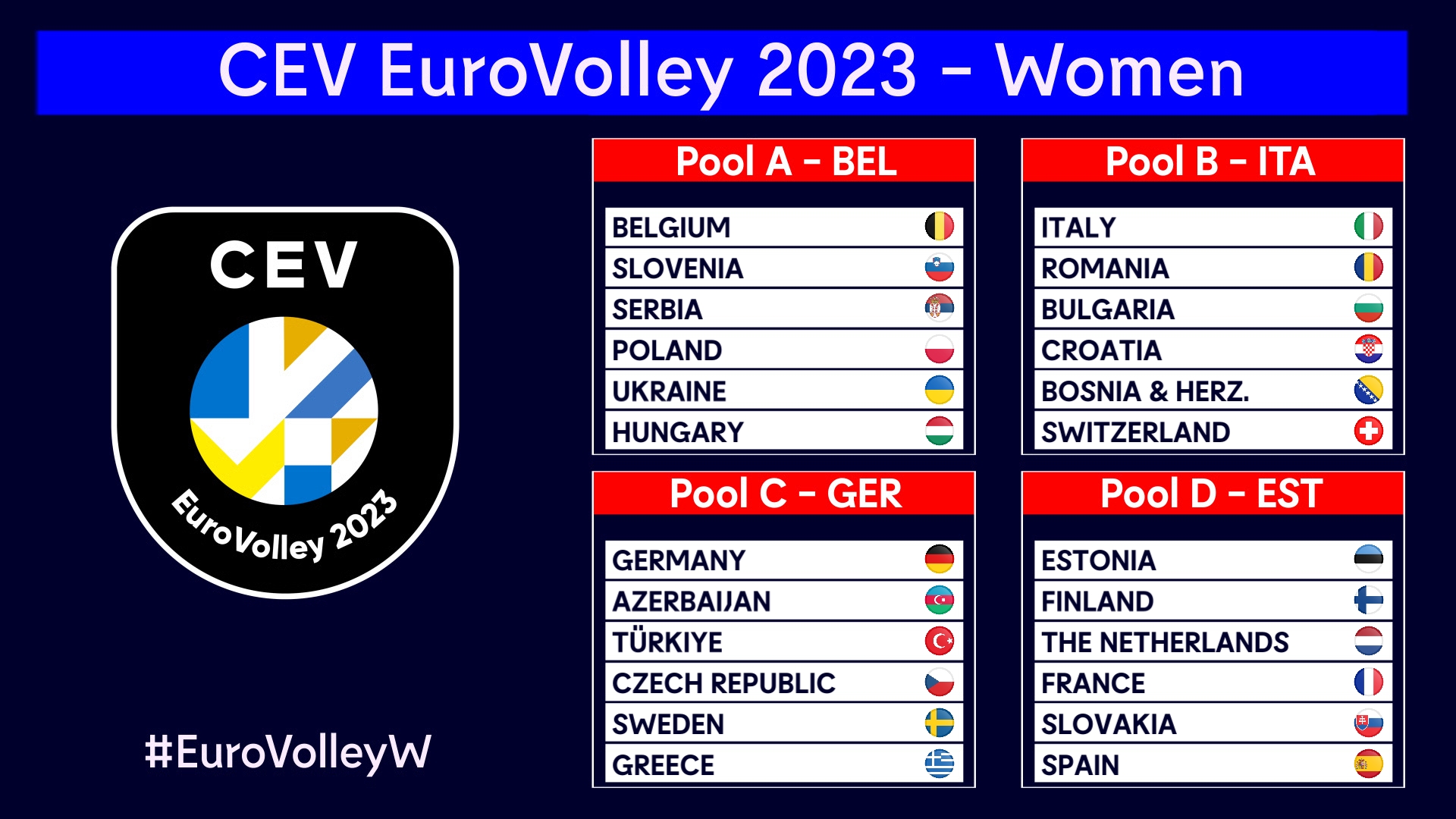 With Pool A already looking extremely strong at the half way of the Drawing of Lots, the teams occupying the remaining spots in the pool confirmed it as being the toughest on paper.
The confirmed match schedule will be made available to fans soon after careful consideration and discussion with all stakeholders.