2023 Women
EuroVolleyW 2023: Paola Egonu is back!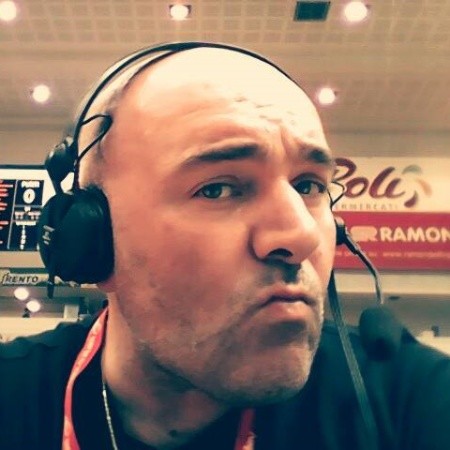 Approaching EuroVolley 2023, reigning MVP superstar Paola Egonu is back with the Azzurre defending the European title won two years ago in Serbia. When the going gets tough, the tough get going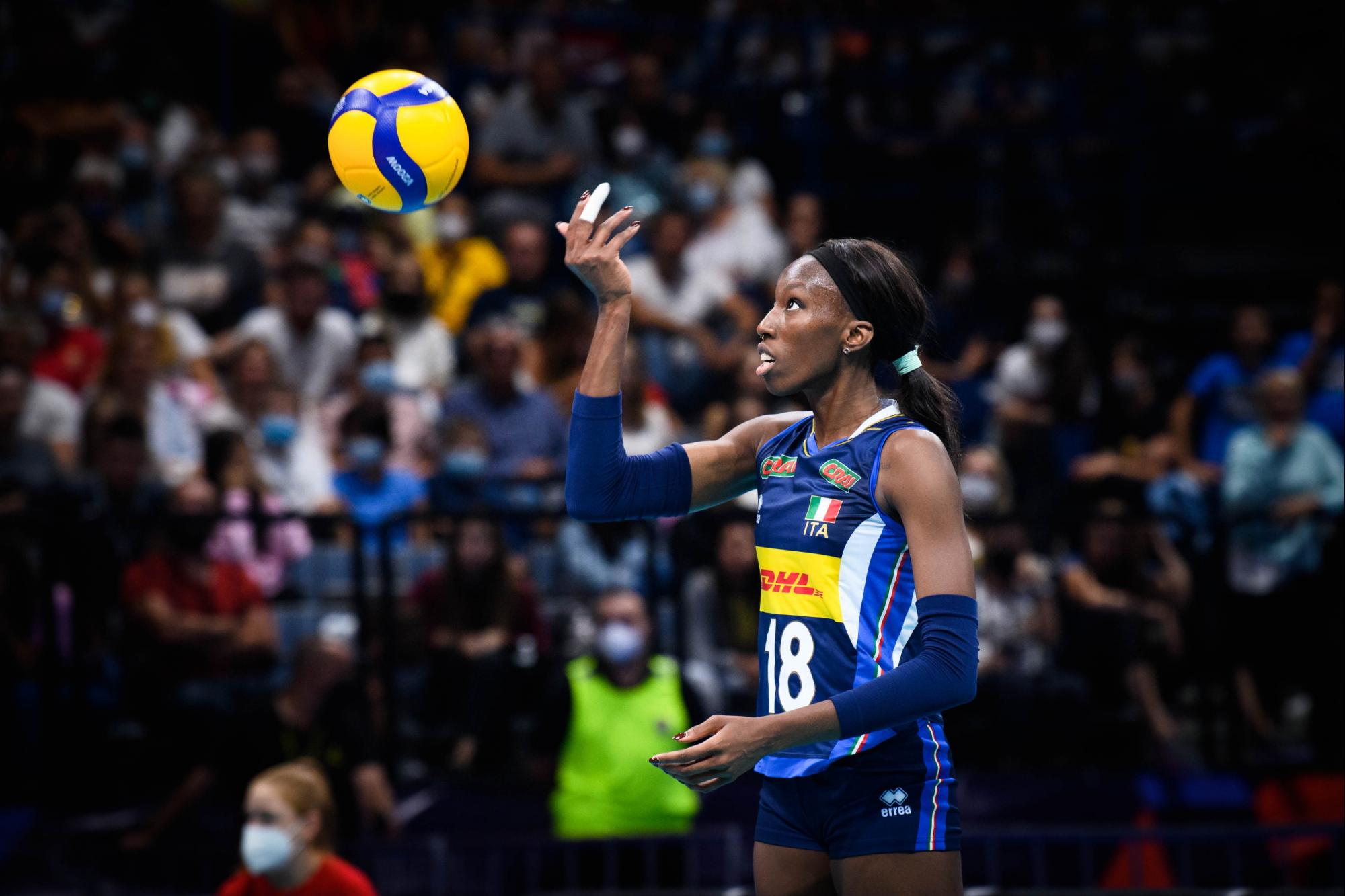 Everybody knows that Paola Egonu is one of the most outstanding volleyball players in the world.
A terrific scorer, an outstanding and powerful hammer, a natural born leader, Paola is used to take the team on her shoulders in the bad moments of the game, most of the times taking on her all the duties and responsabilities of the team.
That's why she's a winner.
Paola was born on 18th December 1998 in Cittadella, Northeast Italy, 70 kilometers from Venice.
She was gifted with enormous physical strength, natural volleyball talent, and a strong work ethic. She was literally born to play high performance sport.
After moving first steps in volleyball with local team's youth league, in 2012 Paola joined Federal team Club Italia in Serie B1 (third Italian league), driving them to Serie A1 (top Italian league) in three seasons.
In 2016/17 Serie A1 season, when she was 18-year-old, she set Italian League's record of points scored in a game, 46, record improved by her in 2021 with 47 points scored in Game 1 of Italian League Final.
She set the record at 18, but she was already a world volleyball superstar.
In the previous summer, 2015, she drove Italian national team Under 18 to the win in World Championship, being awarded with the MVP Trophy, starting in the best way possible her performances with the Azzurre's jersey.
After the seasons with Club Italia, in 2017/18 Paola Egonu joined Igor Gorgonzola Novara for two seasons, with them she won one Italian Supercup, two Italian Cups and one CEV Champions League, before moving to powerhouse Prosecco Doc Imoco Conegliano in 2019/20 season.
In three seasons with Daniele Santarelli's team, Paola won almost everything, three Italian Supercups, three Italian Cups, two Italian Championships, one Club World Championship and one CEV Champions League, seven of these ten great wins ended with Paola as MVP.
In 2022 Egonu signed with Turkish powerhouse Vakifbank Istanbul, remaining there for just one season, enough to win Turkish Cup and CEV Champions League, once again MVP of Champions League SuperFinal which took place in Torino, Italy, where Paola scored 40 points over rivals Eczacıbaşı Istanbul.
In last off season the Generation O superstar got back to Italy, playing in next 2023/24 season with Vero Volley Milano.
Until now Paola Egonu played 140 games with the Italian national team, winning the gold medal at last EuroVolley 2021 in Serbia and Volleyball Nations League 2022 in Türkiye, while earning the second place and third place in World Championships in 2018 (Japan) and 2022 (Netherlands/Poland), and third place in EuroVolley 2019 (Türkiye).
Last october Paola decided to quit with Italian national team after World Championships in Netherlands/Poland (Italy ended the tournament in third place), taking a break from the national team.
But after last season she retraced her steps and decided to come back with Italy. She did not participate to VNL last June, but now she's ready to wear the Italian jersey again, and this is the best news that all volleyball fans can hear, not only the Italians.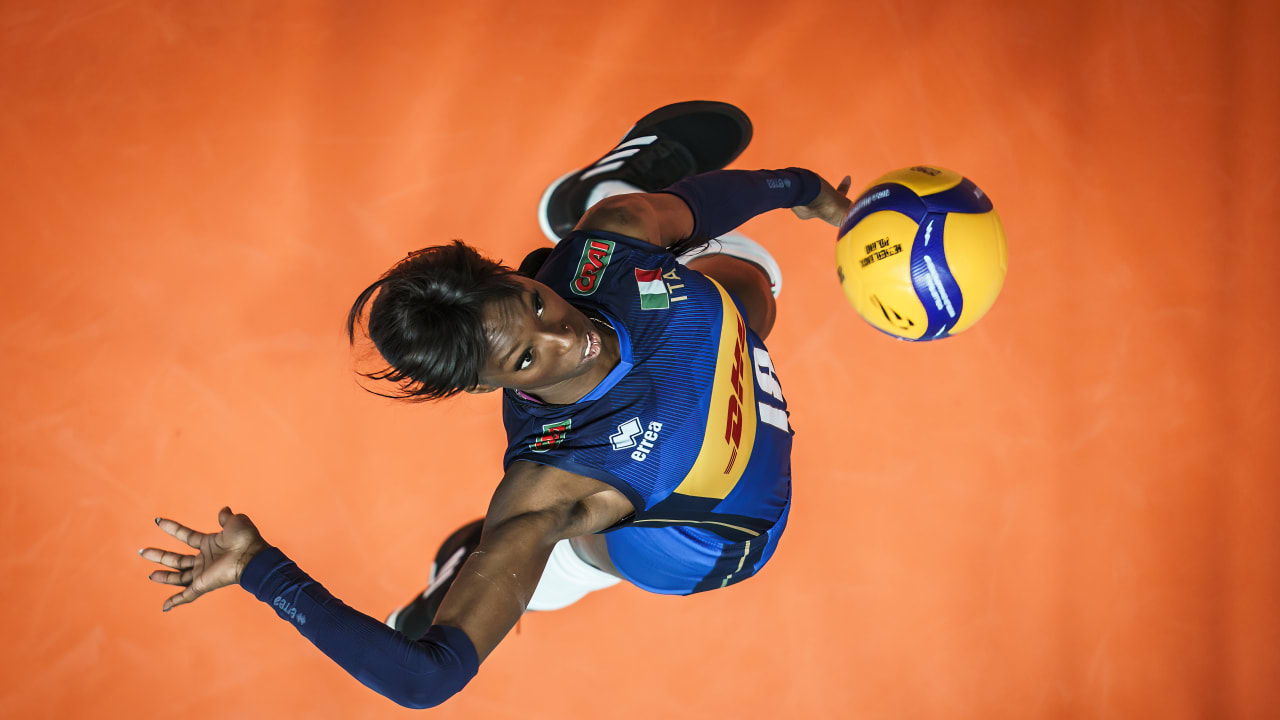 The harmony and the power of Paola Egonu spike (photo: Volleyball World)
We are all used to see her at the top stage of volleyball world in last decade, winning titles and awards wherever in the world, but we don't have to forget that she's only 24-year-old.
Despite the top level of volleyball she reached, Paola Egonu still have room for improvement in her play, and at least other 10 years of volleyball at this top level. If she will continue to have this work ethic, this attitude and this focus on the game, we will enjoy more and more great performances from her.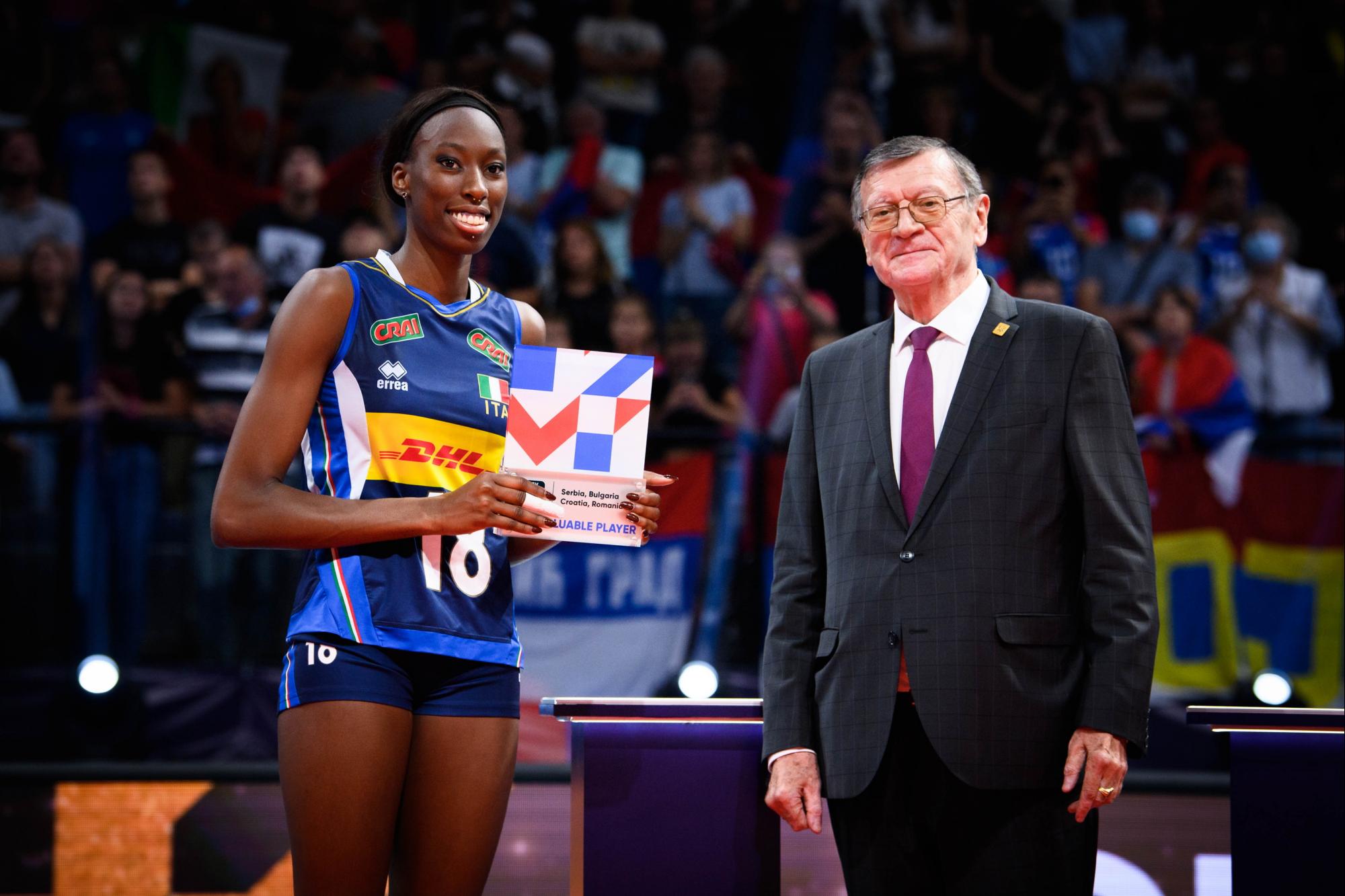 Paola Egonu MVP of EuroVolley 2021
She's a fighter.
She doesn't hide. 
Ever. 
In good times and bad times.
In every win she was the MVP, and in every loss she took on the responsibilities. 
Egonu never goes missing when the chips are down.
When she stares into the abyss her fighting qualities rise to the fore.
She keeps her head when all around are losing theirs.
She treats triumph and disaster in equal measure.
She is the quintessential professional that powers performance with a soupçon of emotion.
That is why Paola Egonu is a natural born leader, one of the top players in the world, a true big star of EuroVolley 2023 and a real volleyball icon.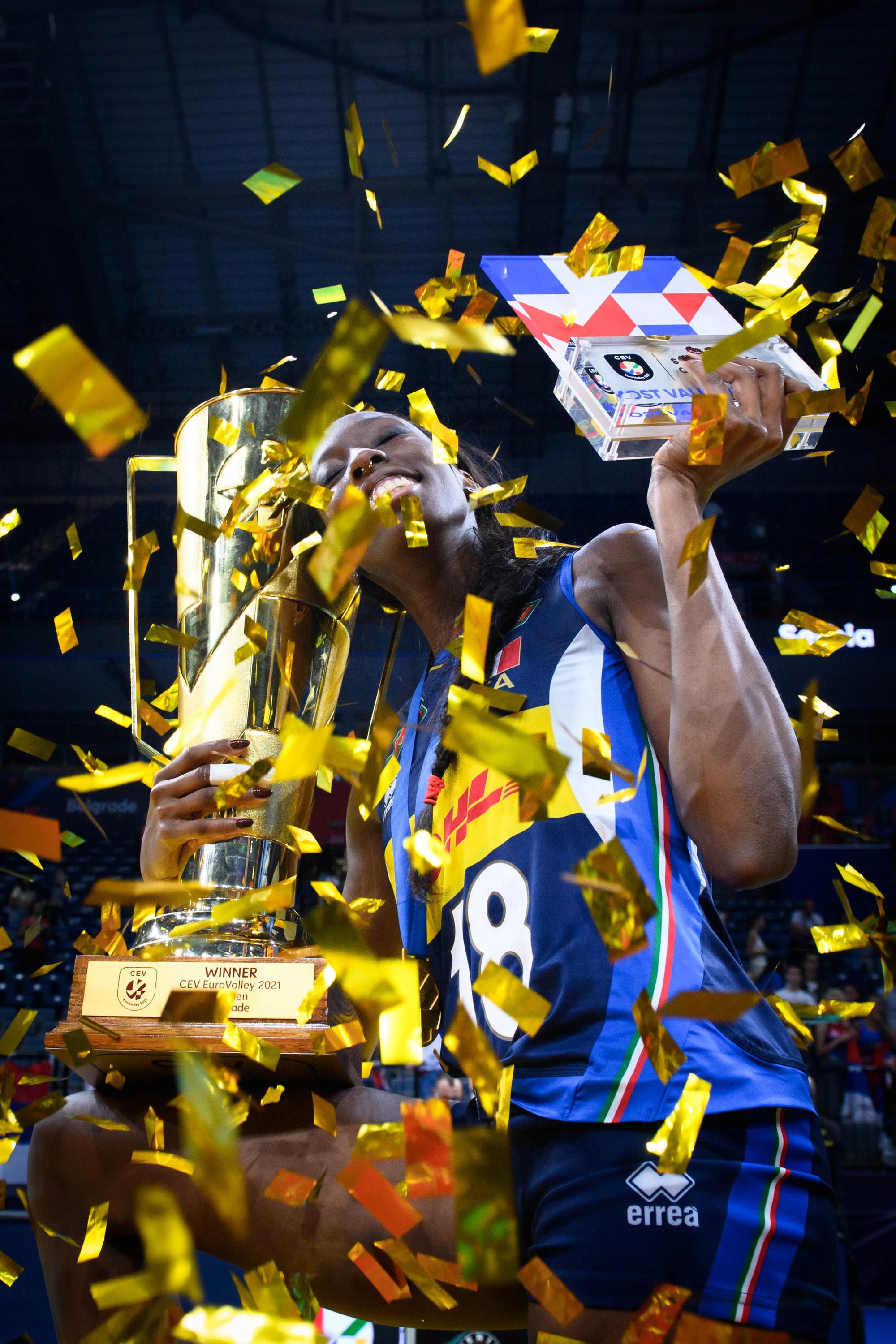 Paola Egonu celebrates with MVP and European Championship Trophies