Todor SKRIMOV


Bio
Todor Skrimov was born in Pernik on 9th January 1990. As a junior he was never really considered to become an important player for the national team. At the age of 17 he moved to France and started playing in 3rd division but was noticed by the coach of Paris Volley who invited him to join. He has played 4 seasons in Italy, before moving to Russia and since 2011 was already in the national team.
Team
Team Profile

BULGARIA

Address
25 Nezabravka Str. Sofia
Team Schedule
Previous Games
Team
Staff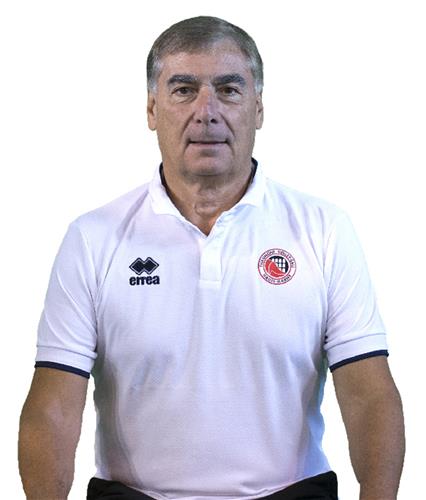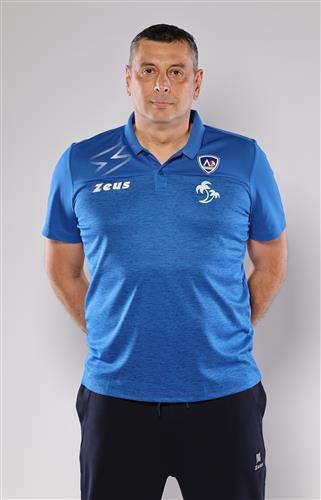 Highlights
MFB-14-BULGARIA vs BELARUS
---
Gallery
Disclaimer
Photos featured on the CEV Photo Galleries are downloadable copyright free for media purposes only and only if CEV is credited as the source material. They are protected by copyright for all other commercial purposes. Those wishing to use CEV Photo Gallery photos for other commercial purposes should contact press@cev.eu
Match Report
BULGARIA v BELARUS

A direct battle for the promotion into the round of sixteen in Ostrava's Group B has its winner. Bulgaria defeated Belarus 3:1 (25:13, 25:18, 24:26, 25:22). After a very one-sided first two sets, Belarus got back in the game but it was Bulgaria who handled the ending of the match better.
Belarus had a better start to today's game. Bulgaria made a lot of mistakes and quickly were losing 1:5. However after that they began to use their biggest weapon – their serve. Firstly they equalized (6:6) and then went into the lead which was still increasing. Todor Skrimov, Martin Atanasov and opposite Tsvetan Sokolov were perfect in attack. Belarus tried everything to find a way how to score, but their receive wasn't good at all and Bulgaria deservedly won the opening set.
The match continued in a similar spirit even in the second set. Bulgaria quickly grabbed the lead (6:3) and extended it to five points after Sokolov's attack. The difference between both sides was enormous. Not only was Bulgaria great at serving but their defence was on fire as well. They won the second set by seven points (25:18).
Belarus didn't give up their chances of getting promoted and went into the third set with commitment. Risky serves meant a few mistakes however they took the lead (4:1) and with good defence held it for a long time. Bulgaria turned the score around in the second half of the set and created three points lead (17:14). Substituted setter Kanstantsin Tsiushkevich set up great chances for his team's spikers. Opposite Vladzislav Babkevich scored most of them. A dramatic ending that Belarus handled better and won 26:24.
They started well even in the fourth set (7:4) but both teams were nervous. A huge amount of mistakes meant changing the lead from one side to the other. Belarus entered the final part with an advantage in terms of points (19:15) but it didn't help them. Bulgaria equalized and Sokolov arranged the match point with his super spike. With a little luck, Bulgaria took advantage and qualified for the eighth finals.
Tsvetan Sokolov, Bulgarian opposite: "It was difficult for us but I am very happy. It was one game – all in. If we lost, we would go home. Fortunately we have won and we stay in the tournament. We fought really hard in the end and were rewarded for it."
Viktar Beksha, Belarusian coach: "First two sets it was a game on one goal. They risked a lot and were good in it. We had a bad reception. However Bulgarians believed too early that they won and we used it as our advantage. We improved our defence and attack. Unfortunately in the fourth set (19:16) we made many unforced mistakes and lost this game."
Read more
The match in numbers
Points
The combined total number of points scored by both teams throughout the entire match.
Duration
The total length of the match, from the first serve through until the last point has ended.
Spectators
Total number of people in attendance at the venue – taken at the end of the second set.
Match Spikes
The combined total number of successful spikes achieved by both teams throughout the entire match.
Reception Level
An average of the two team service reception percentages from the complete match.
Net Domination
The number of successful point winning blocks of BULGARIA compared to BELARUS.
Ace Count
BULGARIA number of service aces compared to BELARUS
Error Difference
Errors leading to points of BULGARIA, next to those from BELARUS