Tine URNAUT


Bio
Tine Urnaut was born in 1988 in Slovenj Gradec into a true volleyball family – his mother, father and both brothers played volleyball. In his childhood he was an all-round sportsman, but during his time in the elementary school he became more and more interested in volleyball. He started practising volleyball in OK Fužinar Ravne.
Team
Team Profile

SLOVENIA

Address
Črnuška cesta 9 Ljubljana - Črnuče
Team Schedule
Next Game
Previous Games
Team
Staff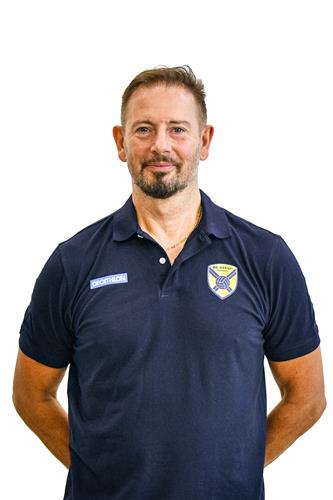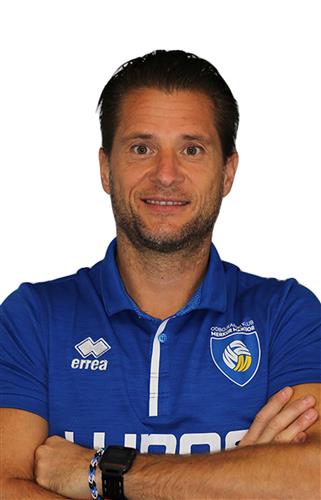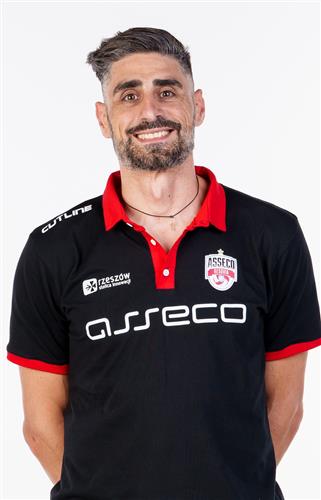 Highlights
Opposite Tsvetan Sokolov
---
Highlights
Setter Georgi Seganov
---
Highlights
Middle Blocker Jan Kozamernik
---
Gallery
Disclaimer
Photos featured on the CEV Photo Galleries are downloadable copyright free for media purposes only and only if CEV is credited as the source material. They are protected by copyright for all other commercial purposes. Those wishing to use CEV Photo Gallery photos for other commercial purposes should contact press@cev.eu
Match Report
SLOVENIA v BULGARIA

A third victory in a row for Slovenia meant a guarantee of promotion into the round of sixteen. After a great performance, they defeated Bulgaria 3:0 (25:18, 25:19, 25:21).
Slovenia had a better entrance into this game. First they led 5:1 and then 7:3. After that Bulgaria avoided any mistakes and scored a couple points (7:5). Most of their attacks were played by opposite Tsvetlan Sokolov but he wasn't always accurate. There were some other mistakes by Bulgaria followed by several powerful serves from their opponent meant that the lead kept increasing (19:14). During Klemen Cebulj serve they scored three points in a row and this set was basically over.
The beginning of the second set was again controlled by Slovenia. They stormed out of the gate and quickly gained a 6:3 lead. An ace by opposite Toncek Stern started a run in the score again (15:8) and all signs pointed to them winning the set. The serve wasn't the only key as their reception was consistent as well and as a result, wings Klemen Cebulj, Tine Urnaut and Toncek Stern had no trouble finishing the rallies.
Bulgaria managed to match Slovenia's early lead in the opening few points of the third set. First Tsvetan Sokolov scored with strong attack and later Todor Skrimov equalized (10:10). Bulgaria then shortly got into the lead, however Slovenians had too much service pressure. They turned the game around (15:13) and managed to tighten it into winning.
Tine Urnaut, Slovenian outside spiker: "We are very happy, these are important three points for us because Bulgaria is a very strong team. Our serve was really good today and that basically made the match easier. We completed many successful double and triple blocks and created great counterattacks."
Tsvetan Sokolov, Bulgarian opposite: "Slovenians had an amazing serve today. They scored many aces and definitely tested our defence. Current volleyball – it is mainly about serve and good blocks. Those are the things we didn't have today. Not ideal receive disabled any chances of attack and that is why we have lost. We have to look at the footage to see what we have to improve and then obviously make less mistakes."
Read more
The match in numbers
Points
The combined total number of points scored by both teams throughout the entire match.
Duration
The total length of the match, from the first serve through until the last point has ended.
Spectators
Total number of people in attendance at the venue – taken at the end of the second set.
Match Spikes
The combined total number of successful spikes achieved by both teams throughout the entire match.
Reception Level
An average of the two team service reception percentages from the complete match.
Net Domination
The number of successful point winning blocks of SLOVENIA compared to BULGARIA.
Ace Count
SLOVENIA number of service aces compared to BULGARIA
Error Difference
Errors leading to points of SLOVENIA, next to those from BULGARIA