Head-to-Head
· Since Germany's reunification, these teams have met five times at the European Championships. Bulgaria won four of these encounters, most recently in 2015 (3-0 in group stage, 3-0 in quarter-finals).
· Germany's only victory over Bulgaria at EuroVolley since reunification was a five-set win in the 2013 group stage.
· Bulgaria won all three European Championships matches versus West Germany in straight sets, in 1963, 1967 and 1989 (all group stage).
· Bulgaria won six of their seven matches against East Germany at EuroVolley, with the only exception a 3-2 defeat in the 1971 group stage.
· Germany won three of their last four meetings with Bulgaria at major world level tournaments (Olympic Games, World Championship, World Cup, Grand Champions Cup, World League, Nations League): 3-1 at the 2014 World Championship, 3-2 in the 2018 Nations League and 3-2 in the 2021 Nations League. Bulgaria won 3-2 in the 2019 Nations League.
· In January 2020, Germany defeated Bulgaria 3-1 in the semi-finals of the European qualification tournament for the 2020 Olympic Games in Tokyo. The Germans lost the final to France and failed to qualify for Tokyo.
Germany
· Germany qualified for the knockout stage by finishing second in Pool D. Their only defeat came against group winners France (3-1).
· Since reunification, Germany finished in the top-eight in 10 of their 13 participations at EuroVolley, including in each of the last four editions since a 15th-place finish in 2011.
· At the 2019 European Championships, Germany defeated neighbours the Netherlands 3-1 in the Eighth Finals.
· Germany have won each of their last 13 matches at EuroVolley in which they won the opening set, since a 3-2 defeat to the Netherlands in the 2015 group stage.
· György Grozer (57) is Germany's leading point scorer at this tournament, despite appearing in only three matches.
· Linus Weber has delivered nine aces in three matches in the final round, posting the highest set average (0.9) of all players in the group stage.
Bulgaria
· Bulgaria qualified for the Eighth Finals by finishing third in Pool B. They lost 3-1 to group winners Italy and 3-0 versus second-placed Slovenia.
· Bulgaria finished in the top-eight in six of the last seven editions of EuroVolley, with the only exception an 11th place in 2019 when they lost 3-1 to Slovenia in the Eighth Finals.
· Bulgaria could record more than three victories at a European Championships for the second time in the last six editions (2011-2021), after four wins in 2015.
· Bulgaria's top-three scorers in this year's tournament are within six points from each other: Tsvetan Sokolov (74), Todor Skrimov (70) and Martin Atanasov (68).
· Skrimov was the best server in the group stage on 17 aces and an efficiency of 9.72%. In 2019, only Nimir Abdel-Aziz (27 for the Netherlands) and Jan Hadrava (25 for Czech Republic) collected more than 17 points from serve in the final round.
Tobias KRICK


Bio
Middle blocker Krick is 22 years old but has the experience of 76 German matches. He was part of the Team that won the first ever German silver medal at the 2017 European Championship. He was educated at the Volleyball college Frankfurt and started his pro career in the same town playing for United Volleys. In 2020 he left Frankfurt to play for Italians Top Volley Cisterna - his first club abroad.
Team
Team Profile

GERMANY

Address
Otto-Fleck-Schneise 8 FRANKFURT AM MAIN
Team Schedule
Previous Games
Team
Staff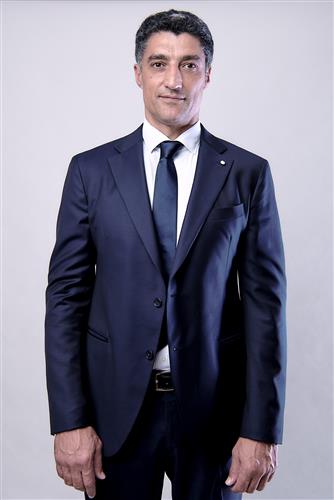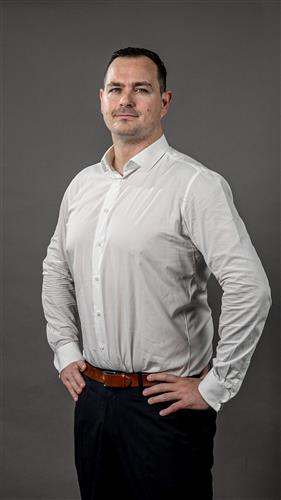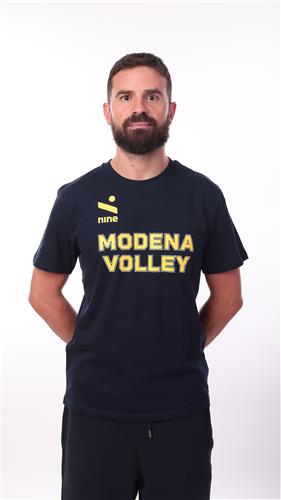 Gallery
Disclaimer
Photos featured on the CEV Photo Galleries are downloadable copyright free for media purposes only and only if CEV is credited as the source material. They are protected by copyright for all other commercial purposes. Those wishing to use CEV Photo Gallery photos for other commercial purposes should contact press@cev.eu
Match Report
GERMANY v BULGARIA

Article
12 September 2021
In the second of Ostrava's round of sixteen matches Germany defeated Bulgaria 3:1 (25:14, 18:25, 25:19, 25:22). Bulgarians made the game interesting by winning in the second set, however in total they made more mistakes and their performance in the tournament is over.
Bulgaria won the first four points after their opponent's mistakes. Germany played as risky as possible and this gradually brought them success. Not only they were better on reception but their attack was astonishing as they took an early lead (9:6). Opposite György Grozer finished the rallies with confidence, Moritz Karlitzek scored many points from serve. Their lead grew up and finished on an eleven points difference (25:14).
In the beginning of the second set, Bulgaria improved their defending around the net and were 5:3 up. They hardened on the serve and forced the Germans to make mistakes. Outside spiker Todor Skrimov and opposite Tsvetan Sokolov bolstered their team with crucial points and later in this set middle blocker Aleks Grozdanov joined them. Bulgaria deservedly won 25:18 and equalized the match.
German players avoided mistakes in the third set and went into the lead. The difference between both sides was insignificant until György Grozer scored two aces and a super spike (15:10). Bulgaria's serve wasn't accurate again and they weren't able to catch Germany's lead (25:19).
This match wasn't definitively over. Bulgarians created a four point lead with a good serve in the fourth set (7:3). Even though they fought for every ball, they couldn't avoid mistakes and after Moritz Karlitzek's two aces it was equal (13:13). When Germans added points on the blocks, they had a great position in the ending (21:17). They deservedly promoted into the quarterfinals (25:22).
György Grozer, Germany opposite: "It was a hard game today especially when we made so many mistakes. Like always we were little nervous. In the second set, Bulgaria served stronger and we lost our concentration. To sum up it was a strange game today. I am very happy for Jan Zimmermann, he showed great performance, led the team and was amazing today. In the end we worked as a team and that is fantastic. I am glad that we make the next step."
Tsvetan Sokolov, Bulgaria opposite: "We had many chances but we took only one of them an won just one set. We spoiled easy balls and gave the opportunity to Germany players. We lost the game by ourselves, it wasn't a good match from our side and we have to learn from it."
Read more
The match in numbers
Points
The combined total number of points scored by both teams throughout the entire match.
Duration
The total length of the match, from the first serve through until the last point has ended.
Spectators
Total number of people in attendance at the venue – taken at the end of the second set.
Match Spikes
The combined total number of successful spikes achieved by both teams throughout the entire match.
Reception Level
An average of the two team service reception percentages from the complete match.
Net Domination
The number of successful point winning blocks of GERMANY compared to BULGARIA.
Ace Count
GERMANY number of service aces compared to BULGARIA
Error Difference
Errors leading to points of GERMANY, next to those from BULGARIA