Germany and Poland enter the courts in sports hall Kolodruma for their first match at the 2021 edition of #EuroVolleyW. 
Germany finished sixth in the 2019 EuroVolley and seems to be in position to challenge both Bulgaria and Poland for the top spots in the pool, especially after the return of star opposite Louisa Lippmann to the squad. They have some young players stand out, most notably 22-year-old outside hitter Hannah Ortmann (183 points) and 21-year-old middle blocker Camilla Weitzel (27 blocks), who also registered 21 aces each. 
Two-time European champions Poland have, in theory, the strongest roster in the pool. However, this time around, they are without star setter Joanna Wolosz and towering middle blocker Agnieszka Kakolewska, who will both miss the tournament due to injury. The Polish will depend more than ever on the offensive production of opposite Malwina Smarzek and the consistency of outside hitter Natalia Medrzyk.
Anna POGANY


Bio
Libera Anna Pogany was born on 20th July 1994 in Berlin. Her career started in Unterhaching. From 2009 to 2015 Pogany played in Vilsbiburg and celebrated the Cup win. After stops in Berlin and Switzerland, she went to Schwerin. From 2017 she also made her first steps with the national team. Until now Pogany stepped in 68 times for Germany. Bulgaria will be her third appearance in a EC.
Team Profile

GERMANY

Address
Otto-Fleck-Schneise 8 FRANKFURT AM MAIN
Team Schedule
Previous Games
Team
Staff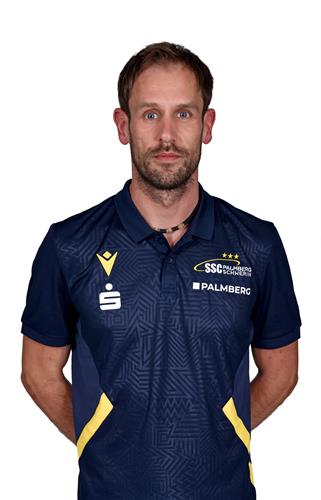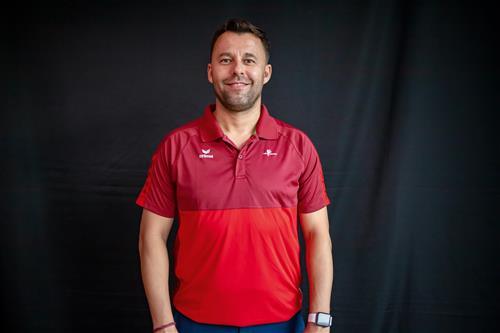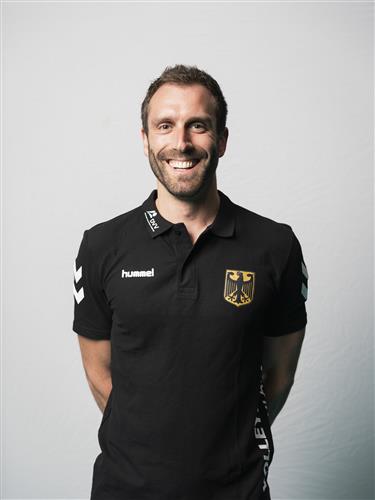 Highlights
Germany warming up
---
Highlights
Poland getting ready for the battle
---
Highlights
Katarzyna Wenerska of Poland with a great save
---
Highlights
Poland's head coach, Jacek Nawrocki after a successful action
---
Highlights
Battle on the net
---
Gallery
Disclaimer
Photos featured on the CEV Photo Galleries are downloadable copyright free for media purposes only and only if CEV is credited as the source material. They are protected by copyright for all other commercial purposes. Those wishing to use CEV Photo Gallery photos for other commercial purposes should contact press@cev.eu
Match Report
Magdalena Stysiak shines for the first Poland #EuroVolleyW win

Two-time European champions Poland started their winning path at the 2021 #EuroVolley by defeating Germany 3-1 in the sports hall Kolodruma in Plovdiv. The outstanding performance of the 20-yeard-old opposite Magdalena Stysiak who scored as many as 30 points was the main key to success.

● Despite their star Malwina Smarzek's absence, the team of Poland did not leave any doubts in the opening set without losing the lead at any point. Both teams showed equal skill on almost all components but the difference came from a higher number of errors committed by Germany 9 against 5. Replacing Smarzek, Magdalena Stysiak took the responsibility and led her team to the winning start by scoring 8 points.
● Although the 20-year-old opposite kept shining for Poland in the second set, Germany tied the set score steadily performing on all game aspects and committing fewer errors.
● Polska took a bit of advantage in the third set but once Germany tied, the coach Felix Koslowski was forced to use the full potential of his roster sending on-court Malwina Smarzek who proved why she is considered "star" contributing with 6 points for the set win.

● Germany started a bit better in the fourth set but Stysiak was again unstoppable on attack keeping spike from everywhere. Another 9 points from her side including 1 block and 1 ace. Germans looked powerless against the young Polish opposite power and despite the strong team play, they did not make it to the tie-break.
Read more
The match in numbers
Points
The combined total number of points scored by both teams throughout the entire match.
Duration
The total length of the match, from the first serve through until the last point has ended.
Spectators
Total number of people in attendance at the venue – taken at the end of the second set.
Match Spikes
The combined total number of successful spikes achieved by both teams throughout the entire match.
Reception Level
An average of the two team service reception percentages from the complete match.
Net Domination
The number of successful point winning blocks of GERMANY compared to POLAND.
Ace Count
GERMANY number of service aces compared to POLAND
Error Difference
Errors leading to points of GERMANY, next to those from POLAND
"We did it very well today! We were good on the serve, for sure, but we also delivered good performance on the attack. I am very happy that we started this way in the competition!"
Magdalena Stysiak
Opposite of Poland
"We did it very well today! We were good on the serve, for sure, but we also delivered good performance on the attack. I am very happy that we started this way in the competition!"
Jacek Nawrocki
Head Coach of Poland
"First games are always hard. You play in a new gym, and we started against such an opponent as Poland. Of course, we hoped for another result, but I think we can learn from this match."
Camilla Weitzel
Middle blocker of Germany
"We played a good match. We struggled a bit at the very start when getting into the game. The match was decided by one player - Magdalena Stysiak. No matter how she touched the ball, it was always a point. Let`s say that I am 85% satisfied with our performance today but Stysiak was just incredible."
Felix Koslowski
Head Coach of Germany