Officials
How To Attend
Team
Team Profile

SLOVENIA

Address
Črnuška cesta 9 Ljubljana - Črnuče
Team Schedule
Previous Games
Team
C
1
Birth Date: 3/13/1996
Birth Place: Šempeter pri Gorici
Height: 186 cm
Weight: 67 kg
2
GRUDINA Tina
Middle blocker
Birth Date: 12/3/1995
Birth Place: Šempeter pri Gorici
Height: 180 cm
Weight: 78 kg
5
VELIKONJA GRBAC Mirta
Middle blocker
Birth Date: 12/3/1998
Height: 183 cm
Weight: 75 kg
5
Birth Date: 6/20/1997
Birth Place: Jesenice
Height: 190 cm
Weight: 78 kg
6
ZDOVC SPORER Zana
Outside spiker
Birth Date: 3/22/2002
Birth Place: Ljubljana
Height: 188 cm
Weight: 65 kg
6
LORBER FIJOK Lorena
Outside spiker
Birth Date: 2/17/2003
Height: 174 cm
Weight: 65 kg
8
BRAČKO Brina
Middle blocker
Birth Date: 1/12/2000
Height: 181 cm
Weight: 72 kg
10
Birth Date: 12/17/1994
Height: 170 cm
Weight: 65 kg
12
ZATKOVIĆ Eva
Outside spiker
Birth Date: 8/2/2001
Height: 192 cm
Weight: 85 kg
13
Birth Date: 3/7/1993
Height: 175 cm
Weight: 61 kg
16
POTOKAR Monika
Outside spiker
Birth Date: 12/18/1987
Birth Place: Lubljana
Height: 178 cm
Weight: 67 kg
17
Birth Date: 1/4/2000
Height: 170 cm
Weight: 56 kg
18
PLANINSEC Sasa
Middle blocker
Birth Date: 6/2/1995
Height: 182 cm
Weight: 74 kg
23
BOISA Naja
Outside spiker
Birth Date: 12/19/2003
Height: 188 cm
Weight: 74 kg
Staff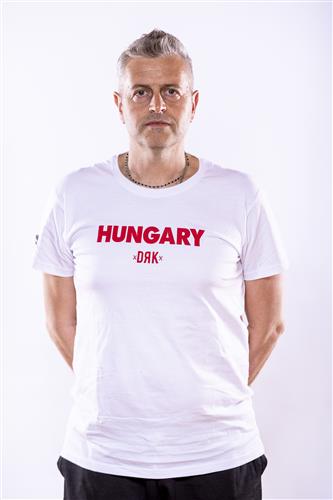 CHIAPPINI Alessandro
Head Coach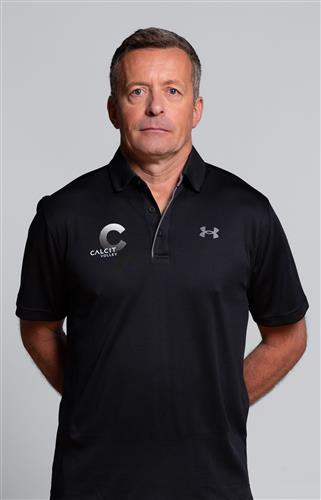 ROZMAN Gregor
Assistant Coach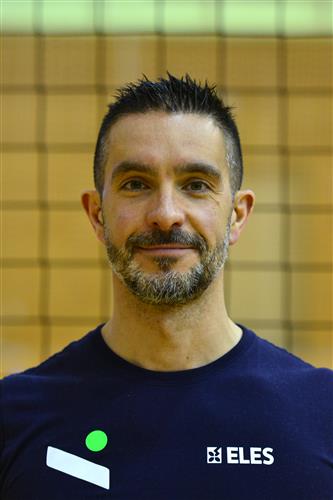 PATOIA Michele
Assistant Coach
Highlights
SLOVENIA vs LATVIA
---
Highlights
SLOVENIA vs LATVIA
---
Gallery
Disclaimer
Photos featured on the CEV Photo Galleries are downloadable copyright free for media purposes only and only if CEV is credited as the source material. They are protected by copyright for all other commercial purposes. Those wishing to use CEV Photo Gallery photos for other commercial purposes should contact press@cev.eu
Match Report
Slovenia bounce back on the second day in Pool F

Article
Following their loss to Bosnia & Herzegovina on Thursday, Slovenia bounced back and beat Latvia 3-0. The second set proved the most competitive between the teams, as they battled until Slovenia won 29-27. The final part of the match belonged to Alessandro Chiappini and his team as they earned their first points in the Qualifier.
Both teams went head to head in blocking, scoring 7 points each

Slovenia led in attacking elements, getting 46 points, comparing to 34 points scored by Latvia

Latvia played better in service, with four players scoring an ace 

The top scorer of the match was Darja Erzen, who finished the match with 15 points. Her teammate Tina Grudina followed with 11 points

On Latvia's side Paula Nikola Neciporuka scored 10 points for her team
Eva Mori, setter of Slovenia:
"We don't have so many chances, because we lost yesterday, but our coach told us – just play 100%, every point counts now. So we just went out of the locker room and said to ourselves - we can do it and we need to win 3-0. I'm really happy and proud of the team, because after yesterday's loss we could have gone down, but we stood up and I can't wait tomorrow's game!"
Paula NECIPORUKA, outside spiker of Latvia: "I think we were really ready for this game. For us the beginning of each set was important, the second set was very equal and we started it strongly from the start. Overall I'm proud, we had a good energy on the court and we saw that we can play with this level's teams with good results".
More to follow...
Read more
The match in numbers
Points
The combined total number of points scored by both teams throughout the entire match.
Duration
The total length of the match, from the first serve through until the last point has ended.
Spectators
Total number of people in attendance at the venue – taken at the end of the second set.
Match Spikes
The combined total number of successful spikes achieved by both teams throughout the entire match.
Reception Level
An average of the two team service reception percentages from the complete match.
Net Domination
The number of successful point winning blocks of SLOVENIA compared to LATVIA.
Ace Count
SLOVENIA number of service aces compared to LATVIA
Error Difference
Errors leading to points of SLOVENIA, next to those from LATVIA