2021 Women
EuroVolleyW: Croatia tries to keep things going against Belarus
After experiencing different outcomes in their opening matches in the CEV EuroVolley Women 2021, Croatia and Belarus are ready to face each other on Pool C on Saturday, a day that will feature a busy calendar with seven other matches going on across the four groups.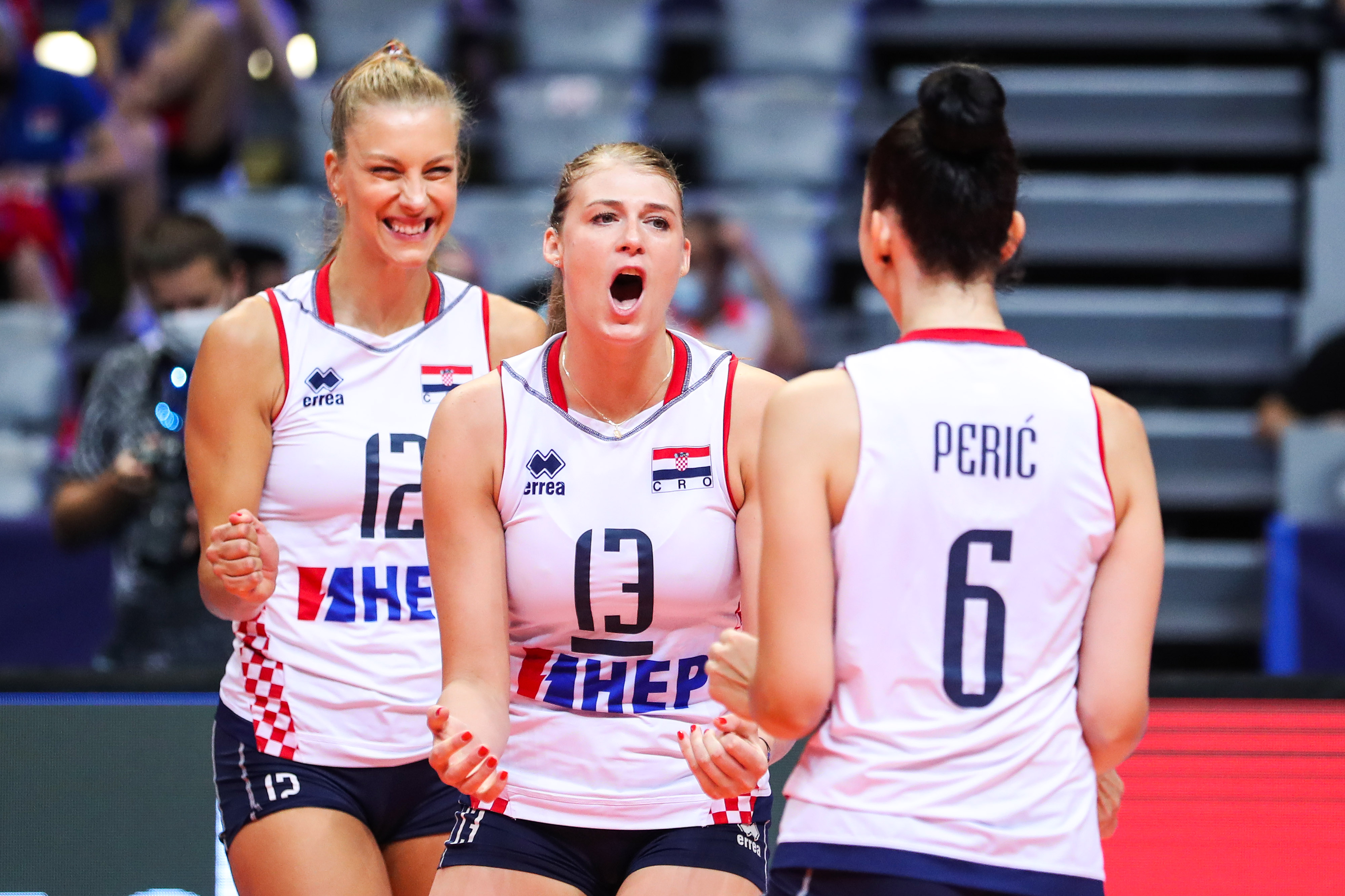 Captain Samanta Fabris (13) celebrates a point in Croatia's opening match victory
Playing at home, at the ŠC Višnjik - Dvorana Krešimir Ćosić stadium, in Zadar, the Croatians are determined to continue on the good form that led them to a straight-set victory against Switzerland on their opening match on Thursday.
In that match, the team coached by Daniele Santarelli got excellent offensive production from outside hitter Laura Milos (17 points) and star opposite Samanta Fabris (14). The Croatians also showed strength at the net, with six blocks, and from the service line, with five aces.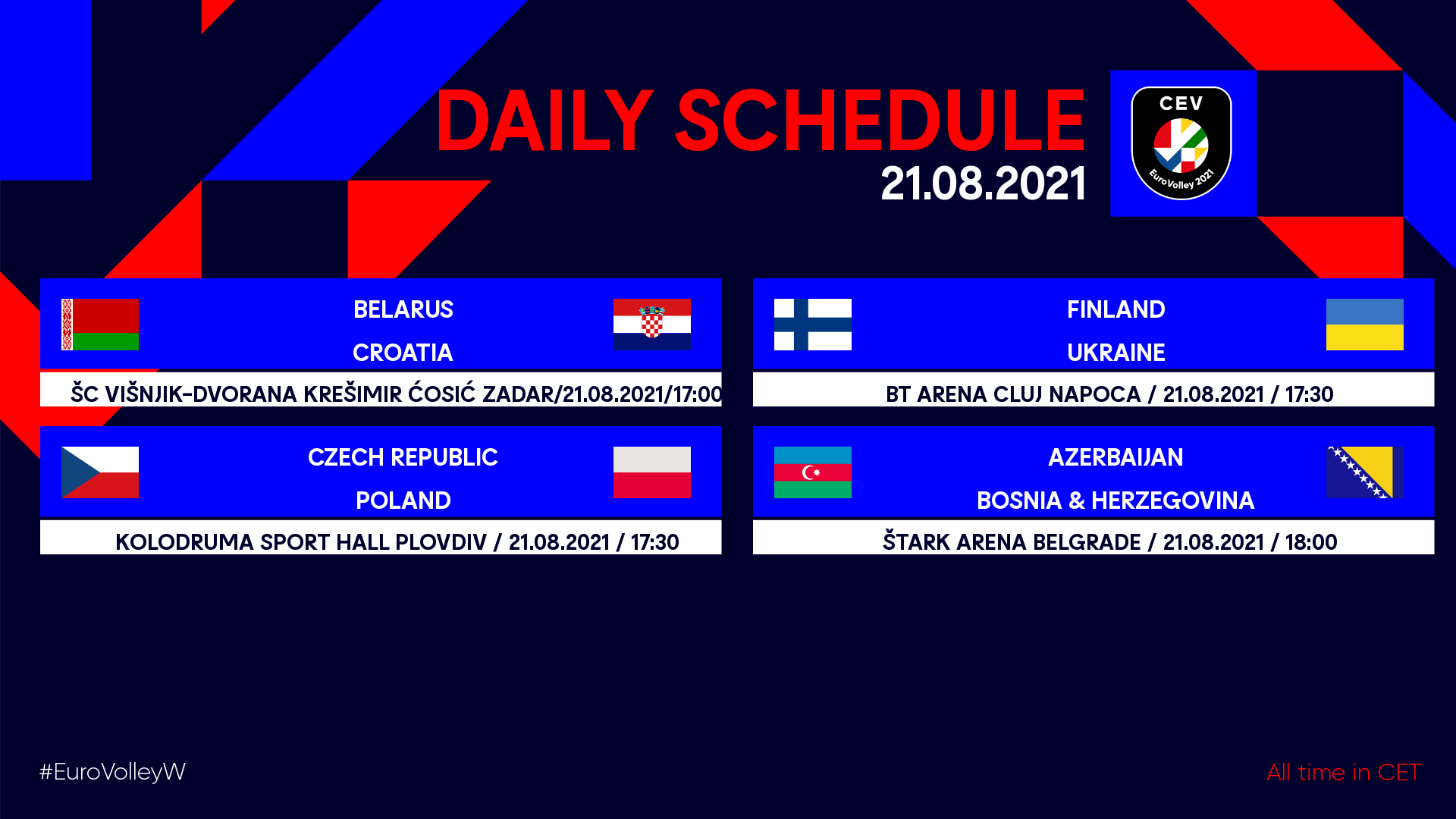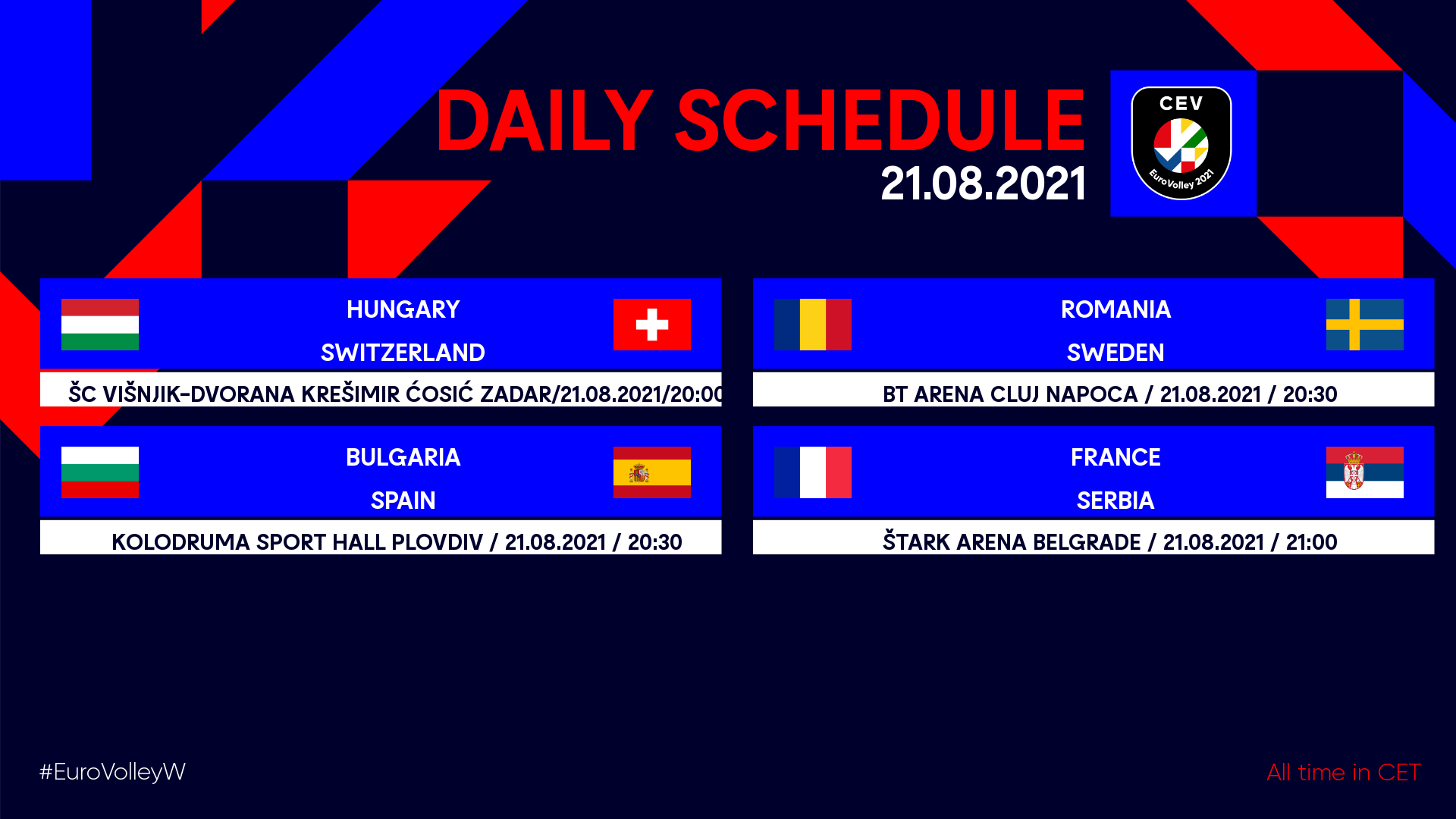 A similar level of performance will be needed against Belarus, which will have a quicker turnaround after losing to Italy in straight sets on Friday. The team didn't offer a lot of resistance to the 2019 EuroVolley bronze medalists, but still took some positives from their opening match.
Blocking was certainly the most noticeable of them as despite the setback, the Belarusians outscored the Italians in that department by seven to five. Middle blocker Nadzeya Vladyka stood out at the net with three stuffs of new own.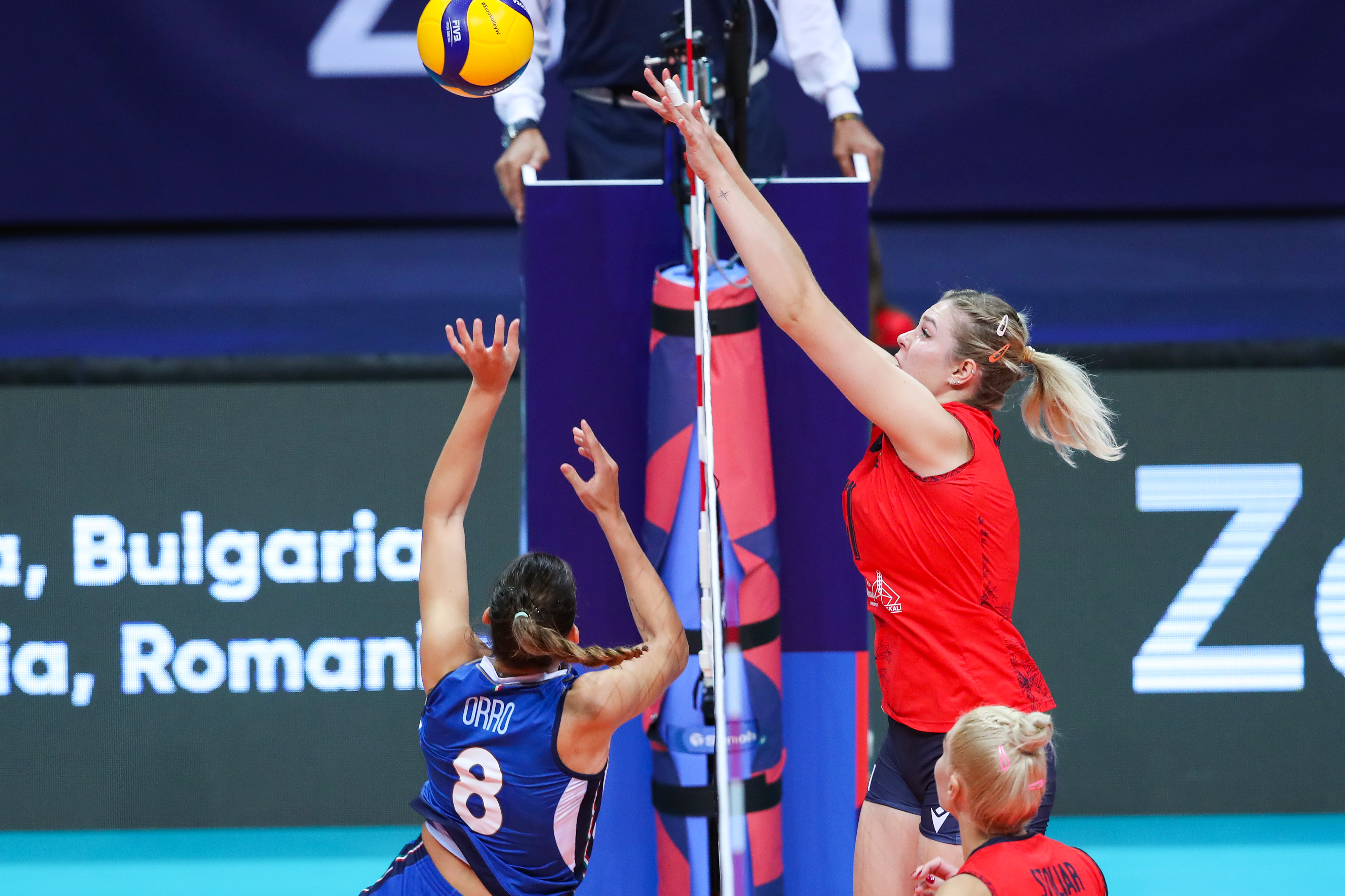 Belarus showed an interesting blocking potential in the match against Italy
If Belarus can keep its efficiency at the net and get better offensive production from opposite Hanna Klimets and outside hitter Tatasiana Markevich, who were limited to six and five points respectively against the Italians, they should be in position to challenge Croatia.
Belarus will also enter the match with the psychological advantage of having won the last two meetings between the teams at the EuroVolley.