Tomas KRISKO


Bio
Born in Liptovský Mikuláš, Tomáš played ice-hockey first, but then followed in the footsteps of his sister (national team's player Romana Krišková) and mother, who also played volleyball. He has won both Slovak and Czech national championship twice and played in Argentina and Germany for Friedrichshafen in recent years. In his free time, he enjoys reading, travelling and watching the world news.
In the first match of Day 4 in Pool D, Estonia will take on Slovakia. Both teams are hoping to record their first win in the tournament.

Slovakia met the reigning Olympic Champions of France in their opener in Tallinn, and lost at 0-3 to them.

Estonia, on the other hand, is in a tougher position and have to fight hard to keep alive their chances of reaching the playoffs after the unexpected 1-3 defeat from Latvia on the opening day of EuroVolleyM 2021. Estonia's situation is complicated by the fact that due to an injury, outside spiker Karli Allik will no longer be able to continue the tournament. Instead, Stefan Kaibald has now been added to the team as medical joker.
Team
Team Profile

SLOVAKIA

Address
Junacka, 6 BRATISLAVA
Team Schedule
Previous Games
Team
Staff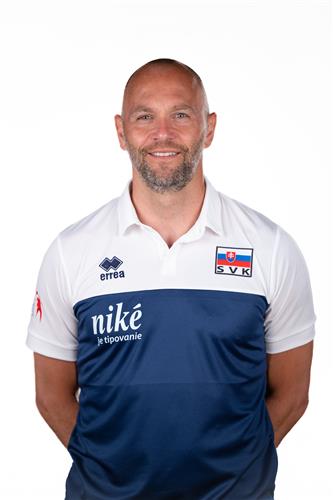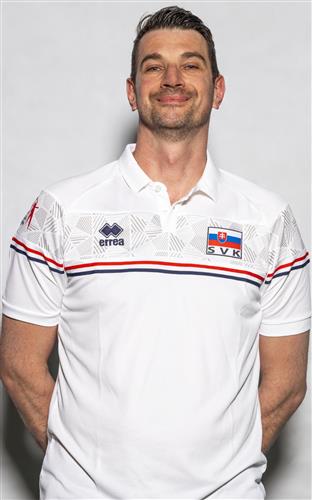 Highlights
Renee Teppan and Robert Täht of EST before the game kicks off
---
Highlights
Slovakia getting ready to enter the battle
---
Highlights
It Hurts! Monster block for Hurt
---
Highlights
EST Coach Cedric Enard does not surrend
---
Highlights
Estonia fans: We've got the 3rd set
---
Highlights
Teppan targets Slovakia's court
---
Highlights
Estonia get their first victory
---
Gallery
Disclaimer
Photos featured on the CEV Photo Galleries are downloadable copyright free for media purposes only and only if CEV is credited as the source material. They are protected by copyright for all other commercial purposes. Those wishing to use CEV Photo Gallery photos for other commercial purposes should contact press@cev.eu
Match Report
Estonia first victory at #EuroVolleyM

After both Slovakia and Estonia having faced defeats in their opening matches of the tournament, both sides met in front of a nearly full house in Saku Suurhall in Tallinn. After being down at 0-2, Estonia managed to turn thins around and after a five-set rollercoaster, took the much needed 3-2 win. This way, the Estonians save their chances of proceeding ahead to the next stage of the competition.
Slovakia started off strong, quickly taking a 6-2 lead and forcing Estonia's head coach Cedric Enard to use his first time-out. Supported by 4000 cheering fans and great attacks by Oliver Venno, Estonia managed to equalise at 15-15. After an even more amazing second half of the set, and some great performances by both teams, Michalovic's double spikes got Slovakia a 27-25 win.
The second set begun with both teams delivering a rather equal performance. However, some easy mistakes by Estonia gave Slovakia a 22-16 lead. To Estonia's disappointment, another tight set end resulted with Slovakia emerging victorious.
With their backs against the wall, Estonia started the third set with a changed rotation. Opposite Oliver Venno was moved to the position of an outside spiker, while Renee Teppan joined the team as an opposite. This turned out to be a gamechanger for Estonia. Teppan scored eight points in this set.
In the fourth set, Estonia continued inspired, and with the support of Oliver Venno's great performance at the service line (10 serves and 4 aces) built up a notable point-difference at 22-11 to eventually bring the match into a tie break.
Slovakia stood better in the beginning of the decisive set, taking a 4-1 lead. However, Estonia managed to get back and tie the set at 6-6. Teams continued with almost equal performances until the very end of the game. With the strong support of the home crowd, Estonia eventually took 15-13 win of the set and 3-2 win of the game. Matej Patak and Peter Michalovic top-scored for Slovakia with 17 and 16 points in total respectively. Estonia's attack duo Oliver Venno and Renee Teppan tallied 22 and 17 points respectively.
Read more
"Our backs were against the wall and that actually took some pressure off. In the fourth, set we went out to enjoy the game and succeeded."
Robert Viiber
Setter of Estonia
"We were not smart today, that's the reason why we lost. They had two good guys on the serve, and we had to be smarter on the side-out. Venno is always good but I was also very surprised with Teppan today. He brought a lot of good energy to the team."
Marek Kardos
Coack of Slovakia
The match in numbers
Points
The combined total number of points scored by both teams throughout the entire match.
Duration
The total length of the match, from the first serve through until the last point has ended.
Spectators
Total number of people in attendance at the venue – taken at the end of the second set.
Match Spikes
The combined total number of successful spikes achieved by both teams throughout the entire match.
Reception Level
An average of the two team service reception percentages from the complete match.
Net Domination
The number of successful point winning blocks of SLOVAKIA compared to ESTONIA.
Ace Count
SLOVAKIA number of service aces compared to ESTONIA
Error Difference
Errors leading to points of SLOVAKIA, next to those from ESTONIA