Filip GAVENDA

Bio
Born in Púchov, Filip started to play at school in a volleyball class. He played in Italy, Germany and most recently in Spain for Teruel, winning the national Cup and Supercup twice. In the next season Filip will play for Belgian champions Roeselare. He likes to play beach volleyball and do different kind of sports, travelling and training in a gym.
The penultimate day of the pool stage in Tallinn will be kicked off with a crucial match between Slovakia and Croatia. While pool leaders France and Germany might feel safe about continuing in the playoffs, four other teams are left to battle out the remaining two spots. Croatia and Slovakia are entering the court today in high spirits, as both teams succeeded in taking emotional 3-2 victories in their last matches, against Estonia and Latvia respectively. Today's clash is likely to play a vital role in deciding the future of these two teams in the tournament. 
Team
Team Profile
SLOVAKIA

Address
Junacka, 6 BRATISLAVA
Team Schedule
Previous Games
Team
Staff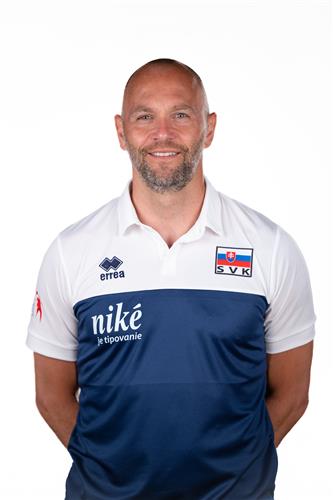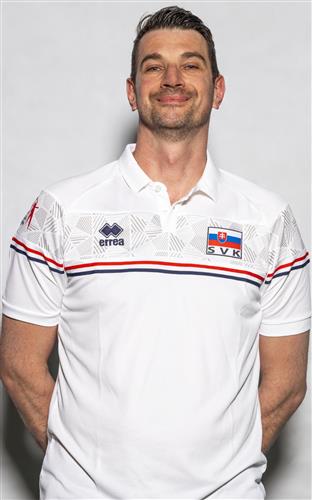 Highlights
Slovakia team's arrival
---
Highlights
Peter Michalovic interviewed before the match
---
Highlights
Simon Krajcovic celebrate a point
---
Highlights
CRO Filip Sestan, 100% in attack in the 2nd set
---
Highlights
A duel of Filip. Gavenda and Sestan
---
Highlights
Let's go to the airport. Croatia celebrate their ticket for Ostrava
---
Gallery
Disclaimer
Photos featured on the CEV Photo Galleries are downloadable copyright free for media purposes only and only if CEV is credited as the source material. They are protected by copyright for all other commercial purposes. Those wishing to use CEV Photo Gallery photos for other commercial purposes should contact press@cev.eu
Match Report
Croatia win against Slovakia and get their ticket to Ostrava

In their last match of the pool stage, Croatia met Slovakia, and took a crucial 3-1 win, securing their ticket to the 1/8 Finals. Slovakia now find themselves in a tough position, where they need a win against one of the pool favourites - Germany - tomorrow.
With a lot at stake for both teams, the first set started off at full speed, and continued with some great rallies. Opposites Peter Michalovic and Leo Andric from Slovakia and Croatia, respectively, put up a great duel and with eight points each were the top-scorers of their teams in this set. Slovakia succeeded to get a 2-point advantage at crucial timing and win the set 27-25.
In the second set, Croatia stepped up their offence and with an exceptional performance by Filip Sestan with seven points on attack (100%!) took a solid 25-19 win of the set.
Croatia continued where they had left off and quickly seized a 9-4 lead, to never let their opponents get too close and ended the set with a block 25-19.
In the fourth, set Slovakia put out everything they had to take the set and bring the match into a tiebreak, keeping the score tied until the end, saving as many as five matchpoints, but eventually surrendered 31-29.
Read more
"We got to the European Championships and now we go one step further to the next round, so I'm extremely happy. Yesterday, I wasn't at my top level but today I did my best and so did my teammates"
Leo Andric
Opposite of Croatia
"We had our chances, the start was really good, but then we struggled with reception and couldn't set high balls. Now, we have one match left and we have to put everything we have out there"
Tomas Krisko
Captain of Slovakia
The match in numbers
Points
The combined total number of points scored by both teams throughout the entire match.
Duration
The total length of the match, from the first serve through until the last point has ended.
Spectators
Total number of people in attendance at the venue – taken at the end of the second set.
Match Spikes
The combined total number of successful spikes achieved by both teams throughout the entire match.
Reception Level
An average of the two team service reception percentages from the complete match.
Net Domination
The number of successful point winning blocks of SLOVAKIA compared to CROATIA.
Ace Count
SLOVAKIA number of service aces compared to CROATIA
Error Difference
Errors leading to points of SLOVAKIA, next to those from CROATIA