Officials
How To Attend

New Tbilisi District, TBILISI, 0150 Capacity: 850
Team
Team Profile

PORTUGAL

Address
Avenida de França, 549 PORTO
Team Schedule
Previous Games
Team
Staff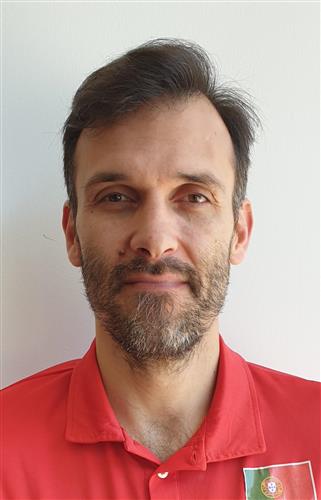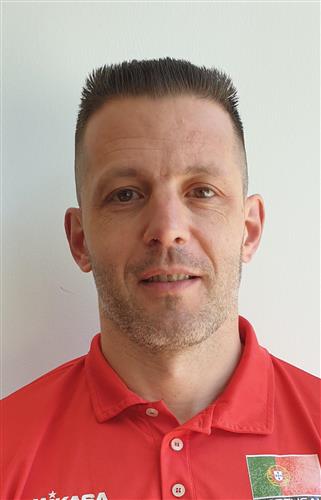 Highlights
The captains before the match
---
Highlights
Portugal celebrate
---
Highlights
The ball goes past a triple Portugues block
---
Highlights
Sweden celebrate
---
Highlights
Sweden during timeout
---
Highlights
Sweden's Alexandra Lazic spikes
---
Gallery
Disclaimer
Photos featured on the CEV Photo Galleries are downloadable copyright free for media purposes only and only if CEV is credited as the source material. They are protected by copyright for all other commercial purposes. Those wishing to use CEV Photo Gallery photos for other commercial purposes should contact press@cev.eu
Match Report
Portugal end EuroVolley 2021 campaign with victory

Without a shot at qualifying for women's EuroVolley 2021, Portugal finished their Pool B campaign with a victory over pool winners Sweden. On Sunday in Tbilisi, they claimed a 3-1 (25-23, 22-25, 25-18, 25-22) win to improve their record to 3-3 and hand the already qualified Swedes their first defeat in these qualifiers.
The match went underway with Sweden's super star Isabelle Haak and Alexandra Lazic not among the starters. Without Ana Vale on the Portuguese side, the squad from southwestern Europe dashed into the first set on a 9-1 run, but had to survive a late scare as Sweden got back to within one at 23-22. Setter Ana Couto nailed an overpassing opponents' misset to Sweden's floor and closed the first part at 25-23. At 5-4 Portugal's way in the second set, Sweden's Rebecka Lazic had to walk off the court injured and was replaced by twin sister Alexandra. She strengthened the reception and helped create opportunities for Isabelle Haak's older sister Anna. She put away nine points in the set to help Sweden on the way to a 25-22 win.
With Margarida Maia responsible for three of Portugal's five aces in the third set, they were well in control of the scoreboard until Aline Rodrigues's first-tempo attack finished the set at 25-18. The fourth set was also all about Portugal. Sweden managed to catch up in the score a few times during the set, but never stepped in front. Maria Lopes spearheaded the Portuguese offence and spiked the winning point as her team celebrated with a 25-22 close.
With eight of her 21 points scored in the last set, Maria Lopes was Portugal's top scorer of the match. Sweden's Anna Haak delivered the match high of 22.
Read more
Points
The combined total number of points scored by both teams throughout the entire match.
Duration
The total length of the match, from the first serve through until the last point has ended.
Spectators
Total number of people in attendance at the venue – taken at the end of the second set.
Match Spikes
The combined total number of successful spikes achieved by both teams throughout the entire match.
Reception Level
An average of the two team service reception percentages from the complete match.
Net Domination
The number of successful point winning blocks of PORTUGAL compared to SWEDEN.
Ace Count
PORTUGAL number of service aces compared to SWEDEN
Error Difference
Errors leading to points of PORTUGAL, next to those from SWEDEN