Czech Republic enter the match inspired after the sweet revenge they got on Thursday from Spain, winning on them at 3-1, and making them "pay" for the bronze medal loss at the Golden #EuroLeagueW back in June. Michaela Mlejnkova finished as top scorer with 22 points to her.
"We are happy with the victory, but we want to keep on improving!" Mlejnkova said after the victory.
Germany on the other hand, lost in a hard-fought match against Poland in their opener of their 2021 #EuroVolleyW. However, the Germans will be inspired to record first victory, and as middle blocker Camilla Weitzel said on Thursday, they hope to show what they are capable of in their next matches. 
Veronika TRNKOVA


CZECH REPUBLIC
Middle blocker
Bio
Veronika was born in Prague and got into Volleyball via her parents and a little bit of luck. Her parents are recreational players so she was close to volleyball from her childhood. Her biggest achievements to date are in the 2019 GEL as well as being a 4 times Czech Champion. In her spare time she likes to go on long hikes or prepare of some tasty foods at home.
Team
Team Profile

CZECH REPUBLIC

Address
Zatopkova, 100/2 - PS 40 (Mailing) PRAHA 6 - STRAHOV
Team Schedule
Previous Games
Team
Staff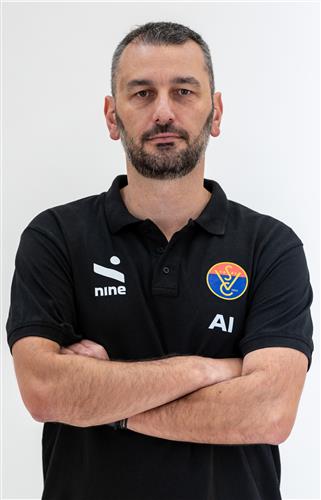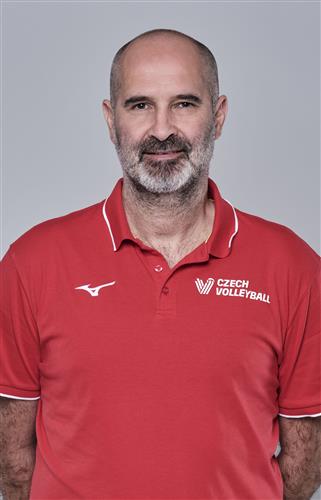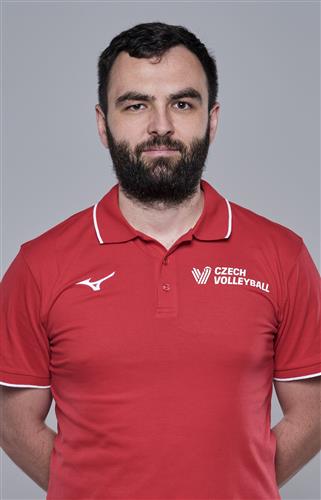 Highlights
Czech Republic before the match
---
Highlights
Kimberly Drewniok and Hanna Orthmann of GER
---
Highlights
Czech Republic concentrated
---
Highlights
Germany ready to warm up
---
Highlights
CZE coach, Ioannis Athanasopoulos
---
Highlights
Sports hall "Kolodruma"
---
Highlights
Michaela Mlejnkova (12) against Germany's block
---
Highlights
The Happy Winners
---
Gallery
Disclaimer
Photos featured on the CEV Photo Galleries are downloadable copyright free for media purposes only and only if CEV is credited as the source material. They are protected by copyright for all other commercial purposes. Those wishing to use CEV Photo Gallery photos for other commercial purposes should contact press@cev.eu
Match Report
Czech Republic fight hard but Germany celebrates

Article
Germany remained unbeaten in Pool B after achieving a 3-1 win over the Czech Republic at the start of day 3 in Kolodruma sports hall in Plovdiv.
● A very competitive opener put the start of the match with both teams alternating the lead which was not expanded to more than 2 points throughout the set. The inspired Czechs fought hard but with a better percentage of reception (52% positive against 30%), Germany was the team that managed to take the advantage of the opponent errors made and opened the set score.

● It did not take much for the Czech Republic to tie despite falling 6 points behind at the beginning of Set 2 (1-7). Michaela Mlejnkova and Gabriela Orvosova were the Czech leaders on the court pushing hard from the serving line with a total of 3 aces for the team coached by Ioannis Athanasopoulos.

● Germany put themselves in trouble again in the third set and with as many as 10 errors could have started thinking about a tie-break. Still, with better performance on attack, the team of Felix Koslowski got closer to the win.

● A full effort from the Czech side after the break totally dominating on block in the fourth set (6 points). However, once the set progressed to its conclusion, Germany was the better-concentrated team and congratulated themselves with the second consecutive win at #EuroVolleyW.

● Louisa Lippmann led all the scorers contributing 20 points for the win of Germany.
Read more
The match in numbers
Points
The combined total number of points scored by both teams throughout the entire match.
Duration
The total length of the match, from the first serve through until the last point has ended.
Spectators
Total number of people in attendance at the venue – taken at the end of the second set.
Match Spikes
The combined total number of successful spikes achieved by both teams throughout the entire match.
Reception Level
An average of the two team service reception percentages from the complete match.
Net Domination
The number of successful point winning blocks of CZECH REPUBLIC compared to GERMANY.
Ace Count
CZECH REPUBLIC number of service aces compared to GERMANY
Error Difference
Errors leading to points of CZECH REPUBLIC, next to those from GERMANY
"It was a hard match. We had to find our rhythm of play after the loss yesterday. We tried pushing hard from the serving line. We had some ups and downs today but we have a strong squad and everyone is able to help when needed. I am really proud of our team."
Jennifer Janiska
Captain, Germany
"I think we did everything we could today. We fought, served well, and achieved many aces. Germany is a great team and our initial plans were to enjoy the match and to play as well as possible. I think we did so."
Veronika Trnkova
Middle Blocker, Czech Republic