Overview
Italy, the bronze medalists of the EuroVolley 2019 are main favourites of Pool C. After upsetting result at the Olympics they are determined to show their strength again. So far, Italy played only one match in Zadar, winning in straight sets to Belarus and definitely their aim is to earn another emphatic win. On the other side, Hungary is playing their third consecutive match, after winning with Slovakia 3-1, they lost to Switzerland in tie-break. Their leader Greta Szakmary contributed with as many as 27 points in the five-setter.
Miriam Fatime SYLLA

Bio
Born in Palermo on January 8, 1995. In the national team: Bronze European Championships 2019, Silver World Championship 2018, Silver W. Grand Prix 2017. I love to travel with my friends, I also really like cooking when I'm at home. When I have free time I like to read some books.
Team
Team Profile
ITALY

Address
Viale Tiziano, 70 (Mailing) ROMA
Team Schedule
Previous Games
Team
Staff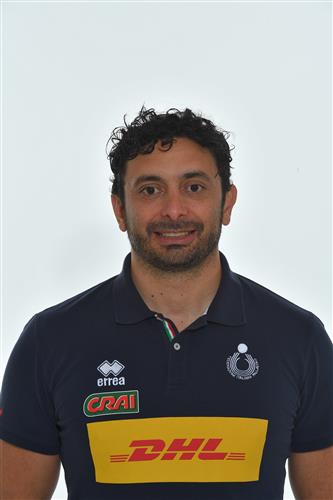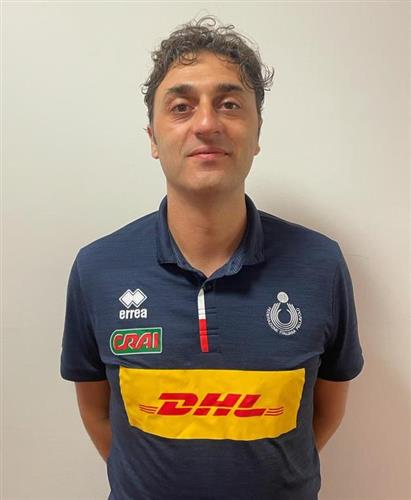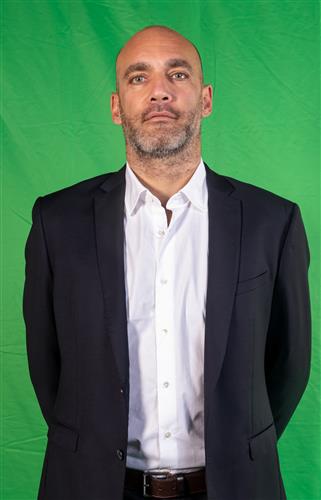 Highlights
Alessia Orro entering a court in perfect mood
---
Highlights
Kata Torok during warm-up
---
Highlights
Cristina Chirichella spiking
---
Highlights
Italy celebrating a succesful action
---
Highlights
Battle over the net
---
Highlights
Greta Kiss attacking from difficult position
---
Highlights
Hungary thanking their fans
---
Highlights
Hungarian fans cheering their team
---
Highlights
Paola Egonu in action
---
Highlights
Miriam Sylla celebrating her kill
---
Gallery
Disclaimer
Photos featured on the CEV Photo Galleries are downloadable copyright free for media purposes only and only if CEV is credited as the source material. They are protected by copyright for all other commercial purposes. Those wishing to use CEV Photo Gallery photos for other commercial purposes should contact press@cev.eu
Match Report
An easy win for Italy

If a team scores only four points by means of their spikes in a set, it is pretty obvious that they are facing very dominant opponents. That was the case in the matchup Hungary vs. Italy. Hungary started the first set with a lot of respect for their Italian colleagues and managed to score only 14 points (4 in attack - 2 in block, 2 with aces), including eight resulting from Italian mistakes. Even when they did not play at full speed, the Italian girls were dominant, so their victory in the end was very well deserved (25-16).
The second set was not much different from the first one. A routine game for the Italian girls who managed to record a 25-15 win in 23 minutes only. Hungary's Polish-born coach Jakub Gluszak made a lot of changes within that set, trying to find more responsive and braver players, but without much success. On the other hand, Davide Mazzanti, the Italian coach, did not make a single substitution.
In the third set, Hungary managed to take the lead 6-5, but the Italians would not hear of it and punished their opponents with a run of eight points in a row for 13-6. At 18-11, the Hungarian coach called a time-out, trying to break the Italian pace, but it did not help much, as Italy closed the set and match at 25-19.
Read more
The match in numbers
Points
The combined total number of points scored by both teams throughout the entire match.
Duration
The total length of the match, from the first serve through until the last point has ended.
Spectators
Total number of people in attendance at the venue – taken at the end of the second set.
Match Spikes
The combined total number of successful spikes achieved by both teams throughout the entire match.
Reception Level
An average of the two team service reception percentages from the complete match.
Net Domination
The number of successful point winning blocks of ITALY compared to HUNGARY.
Ace Count
ITALY number of service aces compared to HUNGARY
Error Difference
Errors leading to points of ITALY, next to those from HUNGARY
"It was not easy to stay focussed for the whole match. We did not know much about Hungary and their players, and they surprised us a number of times because they served really well. I have not watched much of Croatia's matches this far, probably one set only, but I am sure that we will be ready for that match when the time comes."
Miriam Sylla
Captain of Italy
"It is always an honour to play against a team like this, which is one of the best in the world. We came here to just really have fun and enjoy the game against some great opponents. I am really happy that we had a really good service, we served tough and we got some aces. We also had some blocks, which is great against tall girls like the Italians. Of course, I wished that the game would be a little bit longer, but still I am pretty happy with how we played."
Zsofia Gyimes
Middle blocker of Hungary