Overview
It's the second day of group D in Cluj-Napoca. The first match of the day brings together two countries from the north of Europe in what we expect to be quite an unpredictable game. Sweden is ending 38 years of absence from the European Championships while Finland ticks its fourth appearance in EuroVolley. This clash might reveal the dark horse of the group, it will be very interesting to watch it unfold.
Isabelle HAAK

Bio
Isabelle Haak was born 11th of July 1999 in Ängelholm. At the age of 14 she made her national team debut. "Bella" has won several national titles in Europe and was the top scorer in the Champions League 2021 and the Club World Championship in 2019. In her spare time she is learning to play the piano.
Team
Team Profile
SWEDEN
Address
Trålgränd 2 STOCKHOLM
Team Schedule
Previous Games
Team
Staff
Highlights
After the coin toss
---
Highlights
Haak breaks the 30 point barrier
---
Highlights
Swedish joy as they send the game in a decisive set
---
Highlights
Impressive hustle by team SWE
---
Highlights
Winners feeling
---
Highlights
Winners feeling after a comeback
---
Highlights
Winners feeling
---
Gallery
Disclaimer
Photos featured on the CEV Photo Galleries are downloadable copyright free for media purposes only and only if CEV is credited as the source material. They are protected by copyright for all other commercial purposes. Those wishing to use CEV Photo Gallery photos for other commercial purposes should contact press@cev.eu
Match Report
Sweden defeats Finland in a thrilling five-set match

A five set thriller opens day 2 in Cluj-Napoca as Sweden come back in extraordinary fashion to overturn an early Finland lead. After two straight sets won by FInland in quite easy fashion, Sweden rallied around an impressive Isabelle Haak (42 points) and won the game in the decisive set.The standing of the teams before the match have really shown during action that they are really close in terms of teamplay and individual potential. For Sweden, the best player was Isabelle Haak, and for Finland it was Anna Czakan. The two teams had really nothing between them to be separated, but the Swedish attack was just a little bit better in the end. 
Read more
The match in numbers
Points
The combined total number of points scored by both teams throughout the entire match.
Duration
The total length of the match, from the first serve through until the last point has ended.
Spectators
Total number of people in attendance at the venue – taken at the end of the second set.
Match Spikes
The combined total number of successful spikes achieved by both teams throughout the entire match.
Reception Level
An average of the two team service reception percentages from the complete match.
Net Domination
The number of successful point winning blocks of SWEDEN compared to FINLAND.
Ace Count
SWEDEN number of service aces compared to FINLAND
Error Difference
Errors leading to points of SWEDEN, next to those from FINLAND
"It was a really tough and long game for us. Early in the game the system did not work as we wanted but we went into a good rhythm and fought until the end. We found the confidence and turned it over."
Isabelle Haak
Sweden's Opposite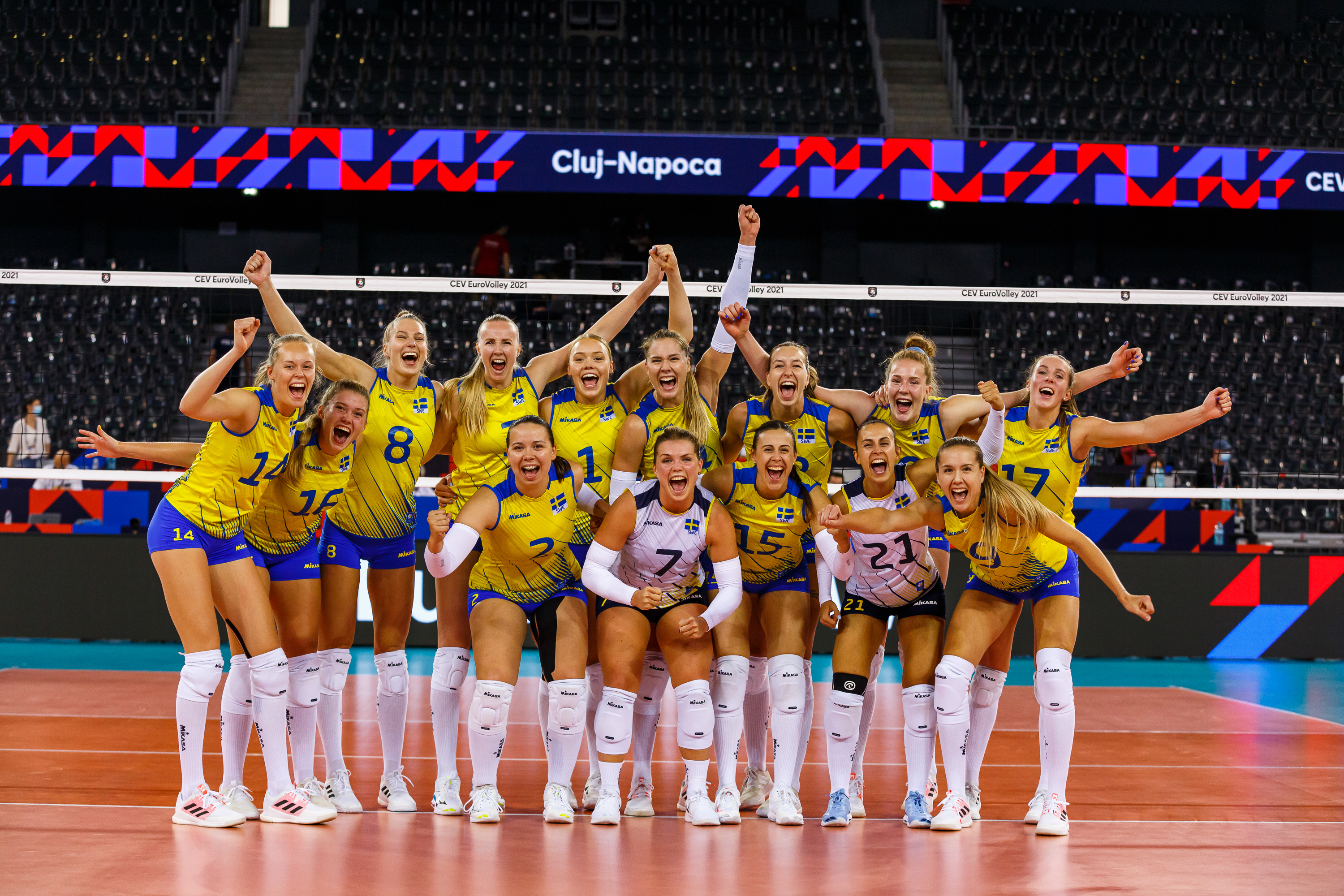 "We started well but then we were not able to hold on the same line of attack. It was difficult in the defence too, but we will go forward and tomorrow is another day."
Piia Korhonen
Finland's Opposite