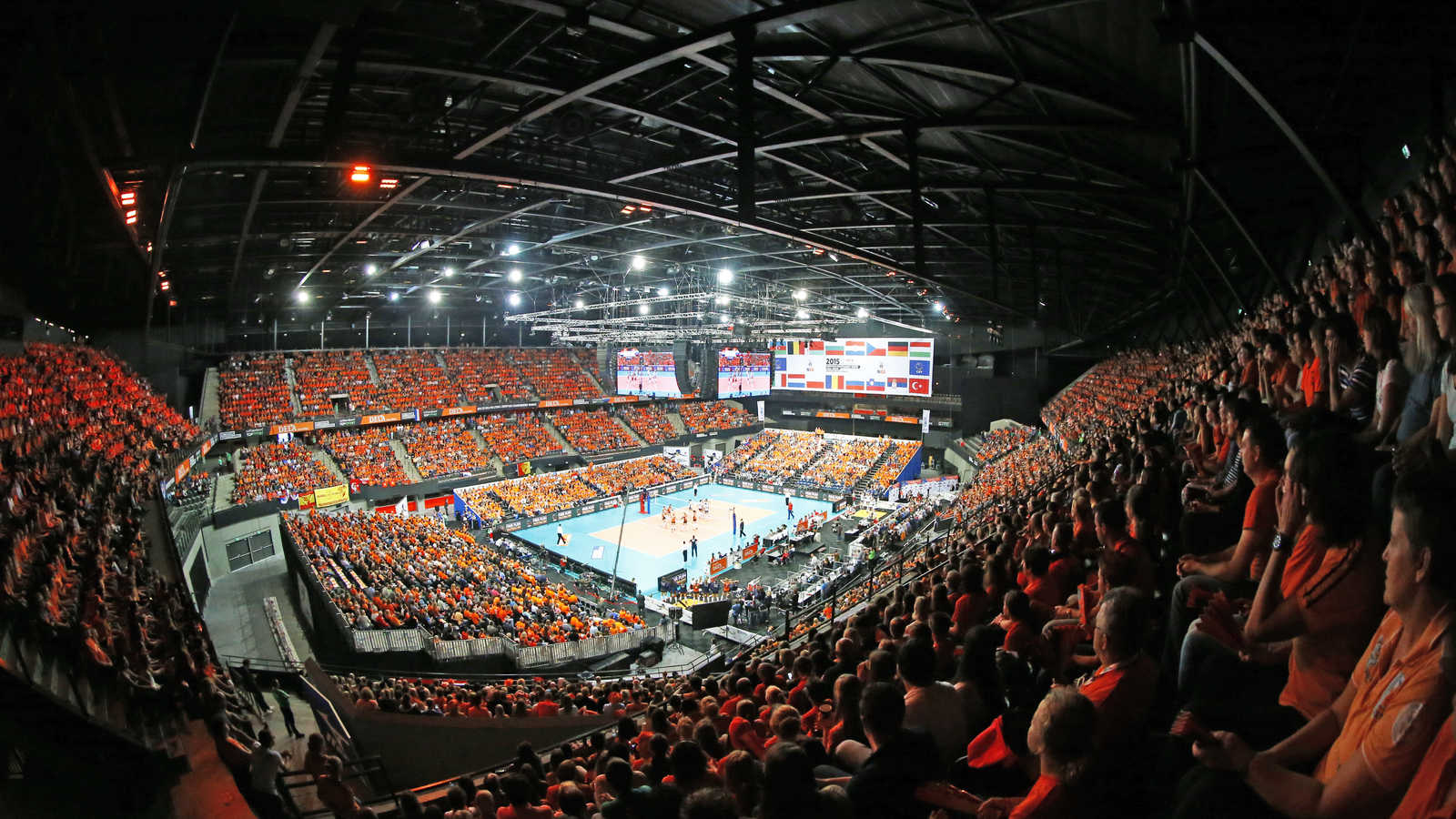 Rotterdam Ahoy
Rotterdam Ahoy is very well known among the 'biggest on earth' since 1971. It offers a base for international artists, top sports professionals, politicians and celebrities. With a strong link to the city of Rotterdam, it has proud residents of a global city that is constantly being rediscovered by visitors from all over the world. Rotterdam Ahoy has been the host to long-running sports events such as the cycling competition Zesdaagse van Rotterdam, the long running ABN AMRO World Tennis Tournament and the Premier League Darts. In 2019 Rotterdam Ahoy will form the stage of both the 2019 Olympic Qualification Tournament as well as the 2019 European Volleyball Championship.
Rotterdam Ahoy is easily accessible by bus, metro & train. It's a 15 minute subway ride from the Rotterdam Central train station to metro station Zuidplein. From bus and metro station Zuidplein it's a 5 minute walk to Ahoy. Rotterdam Central is connected with every major city in The Netherlands. From Amsterdam it's a 30 minute trip to Rotterdam by train. From Utrecht 37 minutes and from Amsterdam Schiphol Airport a 25 minutes by train.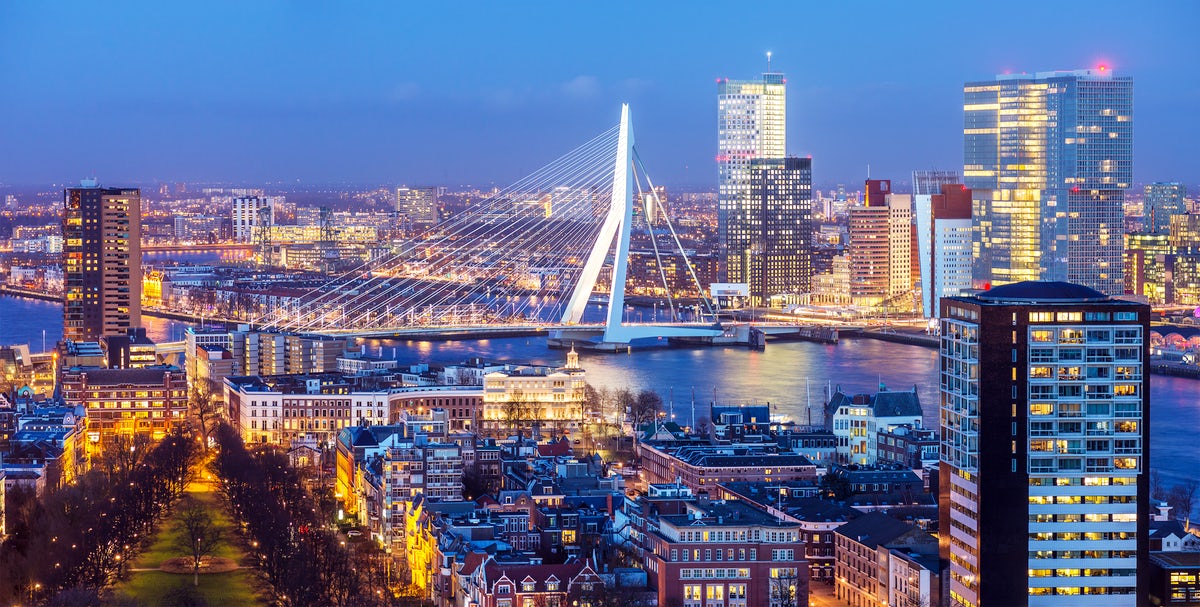 Top 3 places to visit:
Markthal
You'll find an indoor market hall in various world-class cities, but the combination with luxury housing makes Rotterdam's Markthal the first of its kind. The apartments are draped over the food market in a horseshoe configuration. The Markthal has about 100 fresh food stands, nearly 15 food shops and various restaurants, with a supermarket and a four-level underground car park below. As you wander amongst the market stands, look up to enjoy the massive artwork sprawling across the ceiling: the 'Horn of Plenty' by Arno Coenen and Iris Roskam. Thanks to this grand span of art, the Markthal has been referred to as the Dutch version of the Sistine Chapel.
The Markthal also includes the Tijdtrap: an exhibition of archaeological finds from mediaeval Rotterdam excavated during the building's construction, now on public display for free.  The Markthal is open seven days a week until 20:00.
Erasmusbrug
The 800-metre long Erasmus Bridge spans the Maas River and links the northern and southern parts of Rotterdam. The suspension bridge has a 139-metre high steel pylon, which is secured with 40 cables. The shape of the pylon gave the bridge its nickname, The Swan. The Erasmus Bridge is the icon of Rotterdam.  According to USA Today one of the world's most spectacular new bridges. It's designed by Ben van Berkel (1996).
Architecture
If you love architecture, Rotterdam is definitely worth a visit. In the city centre, historic buildings and characteristic post-war reconstruction architecture clash cheerfully with the hypermodern skyscrapers built in more recent decades. The Cube Houses, Erasmus bridge, Rotterdam Central Station and the Markthal: visit them by yourself or book one of the many (guided) city tours.